Notary public firms in Ottawa can provide you with many important services! Notaries are responsible for a wide range of legal documents, like wills and trusts. They also serve as witnesses during legal proceedings, which means they can attest to the accuracy of various statements made by others.
If you need help creating or signing any type of document, notarization is an excellent option! In addition to providing valuable services, notary publics in Ottawa often offer attractive discounts and other benefits to their clients.
We chose these best notary public firms based in Ottawa on their reputation for quality workmanship, customer service excellence, and affordable rates.
What is the average cost of notary public firms in Ottawa, Ontario?
The average cost of notary public firms in Ottawa, Ontario can vary depending on the services you require. Generally, the cost of a notary public firm in Ottawa, Ontario is between $50 and $150 per hour. This cost can vary depending on the complexity of the documents you need to have notarized. 
For example, if you need to have a document notarized that requires a lot of research or additional paperwork, the cost may be higher than the average. On the other hand, if you only need a simple document notarized, the cost may be lower. 
In addition to the hourly rate, you may also be charged a fee for the notarization itself. This fee can range from $10 to $50 depending on the type of document you need to have notarized. 
It is important to note that the cost of a notary public firm in Ottawa, Ontario may also vary depending on the location of the firm. For example, a notary public firm located in a more affluent area of Ottawa may charge more than a firm located in a less affluent area. 
Finally, it is important to remember that the cost of a notary public firm in Ottawa, Ontario may also depend on the experience and qualifications of the notary public. A notary public with more experience and qualifications may charge more than a notary public with less experience and qualifications. 
Overall, the average cost of a notary public firm in Ottawa, Ontario can range from $50 to $150 per hour, plus a fee for the notarization itself. It is important to shop around and compare prices to ensure you are getting the best deal.
The Best Notary Public Firms In Ottawa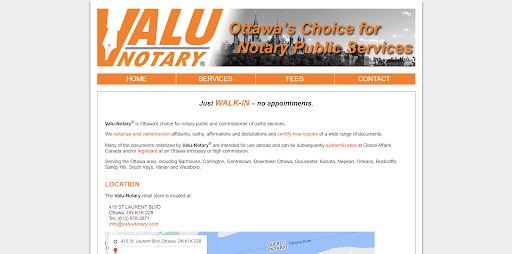 Valu-Notary is Ottawa's choice for notary public and commissioner of oaths services. They notarize and commission affidavits, oaths, affirmations and declarations and certify true copies of a wide range of documents. This includes everything from birth certificates to mortgages. 
In addition to providing traditional notarial services, Valu-Notary also offers certification services which can be used in many different circumstances. For example, this could include certifying the accuracy of information on contracts or verifying the identity of someone who needs to take an official statement or affidavit. 
Whether you're looking for simple document verification or something more complicated such as testifying in court, Valu-Notary has got you covered!
" Ottawa Granite Pro Inc. was recommended to us by our Cabinet Makers... we were welcomed into the warehouse to see in person all options available and made our selection... when it came to installation, we were pleasantly surprised that it took place almost 10 days earlier than originally planned. You will not be disappointed! Nick was our main contact, he was very pleasant and professional. LOOKS GREAT!! "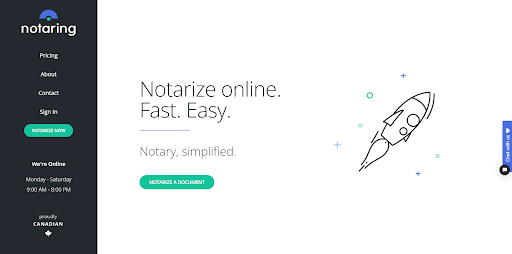 Notaring is an online notary service that allows individuals and businesses to connect with a notary public to sign and notarize documents entirely online. This makes signing and verifying legal documents quick, easy, and secure – perfect for busy people who want to avoid long lines at the local courthouse. 
In addition, Notaring provides 24/7 support so you can always be sure your transactions are handled correctly. 
Whether you're looking to document important business deals or just need an extra layer of security when signing contracts, Notaring is the ideal choice for all your needs!
" I've been a customer of Planet Granite for years. It's very hard these days to find a business that's as honest, delivers a great product and is competitively priced as Planet Granite. The owner and her team are absolutely amazing to deal with. On my last project, I was very tight on time and although I went to planet granite last minute, they accommodated me and delivered my quartz counter way before schedule. Thank you! "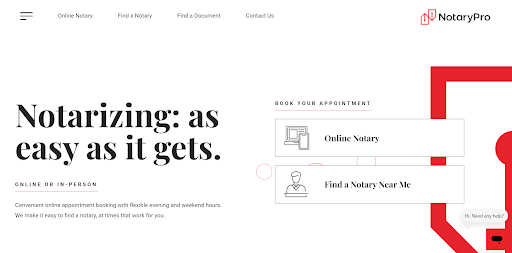 Notary Pro Technologies Inc. is proud to be the first company to offer remote online notarization in Canada, and the country's top-rated Notary Public and Commissioner service. 
With their easy-to-use website, you can submit your documents online for notarization without ever having to leave home! Their team of professionals are available 24/7 to help you with any document submission or verification needs that you may have.
Plus, the company also offers a wide range of other services such as estate planning, power of attorney signing, and more – so there's always something special going on at Notary Pro Technologies Inc.!
" Exceptional service! From the moment We walked in until installation, the service we received from TGI was amazing. Jennifer was knowledgeable about all the products offered and could almost read my mind when I explained what I was looking for! Would definitely recommend this business to anyone and everyone looking for countertops for their home renovation. "
In conclusion, notary public firms in Ottawa are highly experienced and reliable. They can provide you with the services that you need for a variety of different tasks, such as documents authentication, wills and estates planning, real estate transactions, loan agreements, powers of attorney, and more. 
With their years of experience and knowledge in the field, these notary public firms will be able to provide you with the best possible service that meets your specific needs!
For getting help with other legal matters, be free to contact the following legal professionals in Ottawa: