If you are considering a divorce, it is important to choose the right lawyer. A good divorce lawyer will guide you through every step of the process and make sure your interests are protected.
In this article, we have compiled a list of six of the best divorce lawyers in Ottawa. All of these lawyers have years of experience and specialize in family law. They will be able to help you with everything from child custody disputes to asset division. 
So if you're ready to start your journey towards getting divorced, look no further than our list!
1) Clayton Law Professional Corporation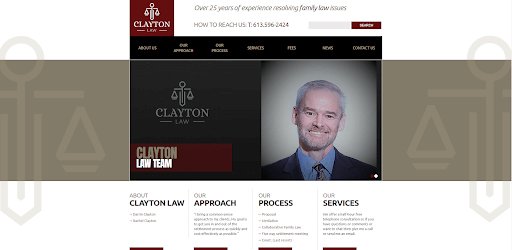 Clayton's approach to resolving family law issues is founded on common sense and mindful communication. He wants his clients' voices heard throughout the process, not just when you're looking for a settlement as quickly and cost-effectively as possible. 
He works together with you and tries to explain all of your rights and options that you have. Clayton has experience with thousands of divorces over 25 years so you can be sure in his professionalism. 
The price he charges is fare considering how much time he and his team spend helping others in need. You can be sure your divorce will go smoothly and your interest will be taken care of.
"I have been fortunate enough to have Darrin as my lawyer while trying to navigate some hard times. He is an absolute professional and incredibly easy to talk to. He puts all of the typical fears of visiting a lawyer to rest. I have been treated very fairly and with understanding."
2) Achille Kabongo Law Office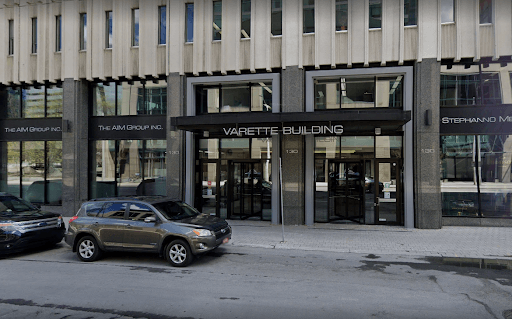 The legal team at Achille Kabongo has the know-how and resources to take on any case. They go above-and beyond in every step of your process, from preparing you for an divorce talk to getting ready all the necessary documents for the court. 
They will help you to get rid of your toxic marriage and be able to get the best deal with dividing property. They are great mediators which means that they have knowledge on how to talk with your partner and his representative to achieve your goal with property separation and will provide qualified and professional agreements for both sides.
Emai: achille@lawyer.com
Phones: +16132315506
Address: 130 Albert St, Ottawa, ON K1P 5G4, Canada
"Great lawyer with a great personality. Very professional and experienced. We solved our case perfectly and he made sure it was as smooth as it could be. Highly recommended"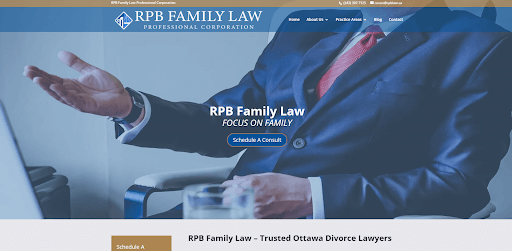 At RPB Family Law they pride themselves on the personal, one-on one service to all of their clients. Their attorneys are committed not only in their legal expertise but also through every step along your divorce journey as they work towards achieving what matters most- your comfort! 
They use cutting edge technology and cloud services that allow you peace of mind knowing everything will be dealt within an efficient manner. They will help you to negotiate a separation agreement, prepare equalization and Net Family Property calculations, attend and prepare for mediations and litigate in court, including drafting and preparing court documents.
"Ronan and his team were very effective in helping to make the most out of an unfortunate and difficult situation. Going through a separation is never easy, but Ronan's effective navigation of the system and his ability to consider all factors in decision-making helped expedite the process. I would highly recommend Ronan and his team again."
4) The Riley Divorce & Family Law Firm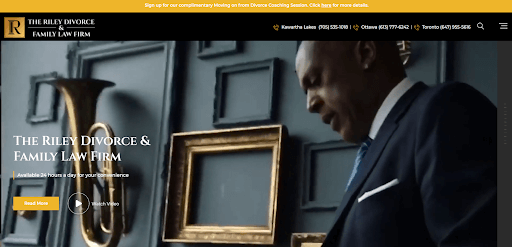 The Riley Divorce & Family Law Firm can provide you with professional legal services that will protect your rights. Their team of experienced lawyers understands what to do and how to get the best results for you. They serve professionals, business owners, executives, and their spouses in Ottawa and surrounding areas. They use a client-centered approach that uses the latest legal technology advancements to help you achieve your goals. Whether you are going through a contested divorce or just need some guidance on specific family law issues, they can help!
Their divorce lawyer, Paul Riley, knows how difficult ending a marriage can be. Many divorcing spouses are emotionally devastated and are subsequently ill-prepared to make decisions which will affect the rest of their lives. That is where an experienced family lawyer comes in to help you make wise decisions during your divorce. Though it's the end of your marriage, divorce can also be a fresh start, allowing you to move on freely to the next chapter in your life.
Website: therileyfirm.ca
Emai: paul@therileyfirm.ca
Phones: +16132928093
Address: 116 Albert St Suite 300, Ottawa, ON K1P 5G3, Canada
"I was in the roughest period of my life and Paul was recommended to me. Paul was respectful, empathetic and was efficient in addressing my concerns. I would recommend Paul to anyone experiencing difficult legal matters, his professionalism and compassion have left a lasting impression on myself and colleagues."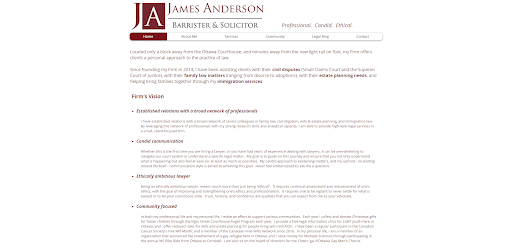 Since founding James Anderson's firm in 2014, he has been assisting clients with their civil disputes (Small Claims Court and the Superior Court of Justice) and family law matters ranging from divorce to adoptions.
As an Ottawa divorce lawyer, he is aware that in some cases clients may find themselves using their family assets to pay for two separate lawyers.  His goal is always ensuring you reach the optimal result while balancing financial interests. 
He will help you with property division (equalization of net family property), divorce applications under the Civil Marriages Act and child custody and access.
"I have worked with James on a number of occasions and he is extremely professional and dedicated to his work. I highly recommend James for all of your legal needs."
6) McGuinty Law Offices Professional Corporation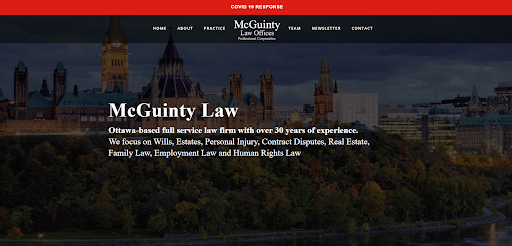 With a reputation for excellence and unparalleled knowledge, they are the one- stop law firm you need. With over 30 years of experience they gained an extensive range of experience in every aspect of family law, especially in divorce process. 
You should hire their firm to represent your interests in any matter which may arise during or after a separation. They offer mediation, separation agreements (including Variations), marriage contracts/ divorce cases along with child custody agreements – all tailored specifically towards each client's unique situation so they can move forward without worry!
"Dylan C. McGuinty Jr. and his associates were excellent in providing service to us. He is very friendly , pleasant and very reasonable in price and he gave us very important tips which we were not aware of. Many thanks to him and his associate."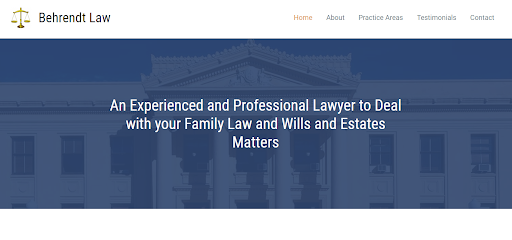 Behrendt Law is a family law firm that provides legal assistance to clients who are going through a divorce. The lawyers at Behrendt Law specialize in dealing with issues related to child custody, support, and division of property. They pride themselves on providing excellent service and ensuring that their clients have all the information they need to make informed decisions about their divorces. In addition, the lawyers at Behrendt Law work hard to explain all of your options so you can choose what will best suit your needs and lifestyle.
Their team can help you create prenups, cohabitation agreements, separation agreements, divorce proceedings and more. They also provide guidance on fertility laws and wills. If you're looking for experienced legal help when it comes to resolving issues relating to divorce, contact Behrendt Law today. Contact them today for a free consultation!
Website: behrendtlaw.com
Phone: +16135190320
Address: 440 Laurier Ave W 2nd Floor, Ottawa, ON K1R 7X6, Canada
"Years ago, I got railroaded in court so I didn't want to go back. From my experiences, all lawyers were sleazeballs. I called the Men's Divorce Center, which gave me Jeffrey's name. He was a breath of fresh air. Jeffrey is very honest, somebody you can trust. Working with Jeffrey was a totally different experience. Jeffrey did a really good job for me. I would certainly refer Jeffrey to friends."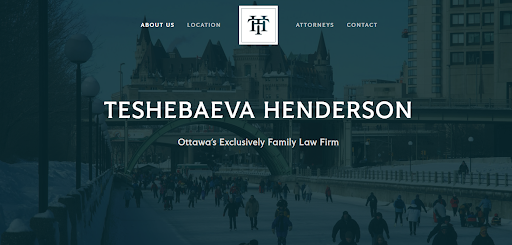 At TESHEBAEVA HENDERSON, they focus their attention on forming a positive relationship with their clients. This means that they will listen to you and communicate clearly with you in order to help guide you through your legal rights and navigate the law. They aim for excellence in all of their practice areas – litigation, negotiation, and mediation – which enables them to get results for the clients that they want. They are dedicated to listening carefully to what matters most to each of their clients so that together you can achieve success.
The services offered include but are not limited to marriage/cohabitation agreements, divorce and separation, custody and access, child support, division of property, mediation and surrogacy contracts. If you need help with any aspect of your family's legal situation please don't hesitate to contact one of their lawyers for guidance. They will work diligently on your behalf to achieve the best possible outcome for you.
Website: at-law.ca
Phone: +16138010903
Address: 170 Laurier Ave W suite 606, Ottawa, ON K1P 5V5, Canada
"I have had the pleasure to work with Ceilidh Henderson through a difficult divorce and I have to say it was a blessing. She fought for me and my children's rights and would take the time to listen and discuss with me and the trust was mutual. She has shown professionalism,integrity and real humanity in this whole process. I would strongly recommend her to someone looking for a lawyer with good work ethics that actually cares about you and your family."
FAQs about Divorce Lawyers
When it comes to ending a marriage, hiring the right divorce lawyer is essential. The list above provides some of the best divorce lawyers in Ottawa, so you can be sure that you're getting quality representation. 
These attorneys have years of experience dealing with family law cases, and they'll work tirelessly to ensure that your interests are protected during the proceedings. So if you're considering filing for divorce, be sure to consult with one of these professionals before making any decisions.