When it comes to finding the right lawyer for your business, you can't go wrong with a corporate lawyer in Ottawa! Corporate lawyers, also known as business lawyers are experienced legal professionals who specialize in advising businesses on all aspects of commercial litigation. They can help you draft contracts, deal with financial disputes, and navigate through complex regulatory environments. When choosing a corporate lawyer in Ottawa, be sure to ask about their experience working with small businesses (specifically yours). Not every corporate attorney is equipped to handle the unique challenges that come along when operating a small business. 
We selected these attorneys based on their individual qualifications (including years of experience practicing business law), their knowledge of current industry trends, and the quality of service they provide. If you need expert legal assistance for your small or medium-sized business – contact one of these top four Ottawa business lawyers today!
If you or your business need some financial assistance, check out our lists of the best personal tax accountants, the best fee only financial planners, the best small business accountants, or the best financial advisors in Ottawa.
What is the average cost of hiring a business lawyer in Ottawa, Ontario?
The cost of hiring a business lawyer in Ottawa, Ontario can vary widely, as fees may be based on the complexity of your case, the experience and reputation of the attorney, and the amount of time that is needed to resolve your issue. Business lawyers typically charge an hourly rate, which can range from $100 to $500 or more per hour, depending on the attorney's level of experience and the specifics of your case. Some business lawyers may also charge a flat fee for their services. 
It is a good idea to shop around and compare fees before hiring a business lawyer to ensure that you are getting a fair price. You may also be able to find legal aid resources or pro bono services that can help you with your business legal matters at a reduced cost.
The Best Business Lawyers (Corporate Lawyers) In Ottawa
1) HazloLaw-Business Lawyers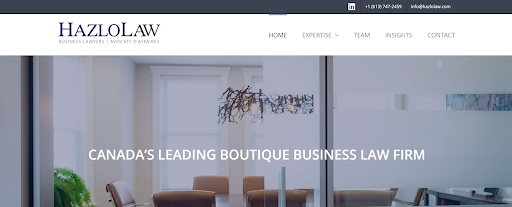 If you're looking for a professional business lawyer who can offer practical solutions and act as both advisor and legal counsel, then look no further than HazloLaw-Business Lawyers. Their  lawyers represent entrepreneurs and business leaders in a wide range of industries, both in Canada and internationally. 
Over the years, HazloLaw-Business Lawyers has been recognized with many awards. These include the Ottawa's Exceptional New Business Award and the Top 10 Fastest Growing Companies in Ottawa for two consecutive years. 
Their philosophy focuses on developing long-term relationships with their clients, ensuring that each individual receives personalized service from qualified professionals. This dedication to excellence has helped them build a reputation as one of Canada's leading firms specializing in legal services.
On a daily basis, they help their clients start, grow, or buy and sell their businesses by offering practical solutions while acting as both legal counsel and advisor. This allows them to provide the best possible service to their clients – whether you want an experienced lawyer on your side or something different altogether!
" Ottawa Granite Pro Inc. was recommended to us by our Cabinet Makers... we were welcomed into the warehouse to see in person all options available and made our selection... when it came to installation, we were pleasantly surprised that it took place almost 10 days earlier than originally planned. You will not be disappointed! Nick was our main contact, he was very pleasant and professional. LOOKS GREAT!! "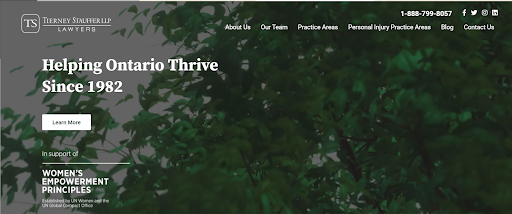 Tierney Stauffer LLP is a law firm that has been providing professional and affordable service to clients in the Ottawa area for over 40 years. They pride themselves on their high level of experience and integrity throughout all of their client interactions as well as their determination in providing reliable legal advice and representation. 
When it comes to business law, the team has years of experience working with various types of companies, from family-owned to multinationals. This allows them to provide comprehensive legal services on any issue that may arise, from incorporations and shareholder agreements to financing, compliance issues and real estate matters. 
In addition, the team operates as regular legal counsel and advisor for many local businesses – giving clients access to an experienced resource when they need it most. Whether you're looking for help with a specific business problem or just want someone who can advise you on general legal advice – Tierney Stauffer LLP can assist you in meeting your needs!
" I've been a customer of Planet Granite for years. It's very hard these days to find a business that's as honest, delivers a great product and is competitively priced as Planet Granite. The owner and her team are absolutely amazing to deal with. On my last project, I was very tight on time and although I went to planet granite last minute, they accommodated me and delivered my quartz counter way before schedule. Thank you! "
3) Perley-Robertson, Hill & McDougall LLP/s.r.l.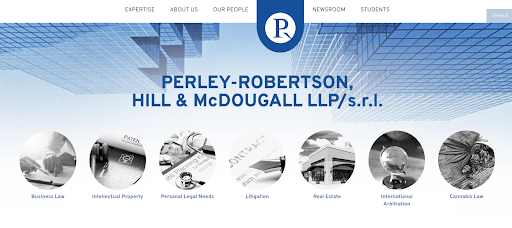 Perley-Robertson, Hill & McDougall provides a wide range of legal and business advisory services to businesses of all shapes and sizes. The international reach of their network means that the firm can provide assistance in any location around the world. 
In addition to providing traditional legal services, such as contract drafting and litigation support, Perley-Robertson, Hill & McDougall offers their clients access to an extensive global business network. This allows them to connect with other businesses in similar industries or sectors for advice on best practices or potential partnerships. 
They provide you with clear options and the recommendations you need to move forward and make decisions. This way, you can focus on what's really important – getting the results you need for your case. With more than 30 years of experience in Ottawa law, Perley-Robertson, Hill & McDougall knows how to get things done – fast!
Whether you're starting up your own business or need help navigating through complex regulatory waters, contact Perley-Robertson, Hill & McDougall for expert guidance and support!
" Exceptional service! From the moment We walked in until installation, the service we received from TGI was amazing. Jennifer was knowledgeable about all the products offered and could almost read my mind when I explained what I was looking for! Would definitely recommend this business to anyone and everyone looking for countertops for their home renovation. "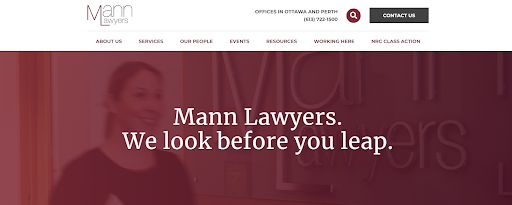 Mann Lawyers LLP is a full-service law firm that offers clients a professional, resourceful, timely and innovative approach in providing legal services. Their team of experienced lawyers has the expertise to provide solutions for a variety of businesses across various industries. 
In addition to offering legal advice and representation, the team can also assist with creating or strengthening business relationships, conducting due diligence on prospective investments and advising on mergers and acquisitions. 
They work hard to ensure that the company's culture is inclusive of all people and cultures. They promote authenticity and celebrate diversity. This ensures that everyone has an opportunity to be successful regardless of their background or situation. 
In addition, the firm offers flexible working hours so that you can always find time for your family and personal interests. Whether you're seeking assistance with matters such as corporate structure & governance, contract drafting & negotiation or intellectual property rights infringement & protection; Mann Lawyers LLP has the experience necessary to help your company grow sustainably!
" I would Recommend 100% without a doubt I've been dealing with platinum for over 20 Houses and they came and did my mother's place as well. Their customer service is impeccable their installers are really good. Always had a good experience with Moe, Carol and the installers. If you're looking for a place to get quartz it's definitely the place. Thanks Again to Moe and his team! "
The best corporate lawyers in Ottawa are highly skilled and experienced professionals who can help you with a variety of legal issues. Whether you're starting a new business or expanding an existing one, these business lawyers will be able to provide you with the advice and guidance you need to ensure that your venture is successful. 
They can also assist you if you're involved in litigation or have other legal problems. If you require the services of a business lawyer, make sure to contact one of the firms on this list – they'll be more than happy to help!
In case you're in need of help with some other legal matters, feel free to contact the following lists of the best lawyers in Ottawa: