Are you considering renovating your basement but don't know where to start? Relax! We've got you covered. In this article, we will introduce you to the six best basement renovation companies in Ottawa.
Basement renovations can be a great way to add extra living space and value to your home, and these companies have the experience and expertise necessary to help you realize your vision for this often-underutilized part of your house. 
So whether you want a new entertainment room, an additional bedroom or just need some basic plumbing or electrical work done, one of these companies is sure to fit the bill!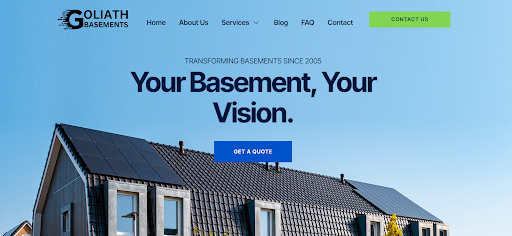 Experience the Goliath Basements advantage! With over 15 years of trusted expertise, they offer tailored basement renovations that enhance your space, increase property value, and prioritize eco-friendly practices. Choose Goliath Basements and let them turn your basement dreams into reality. 
Their skilled team will work closely with you to create a space that suits your unique style and preferences, all backed by their unwavering dedication to customer satisfaction and top-quality craftsmanship!
"Goliath Basements truly amazed me. They turned my basement into something special, making my home worth even more. They care about the environment, offered a good price, and gave me peace of mind with their warranty. I highly recommend them for making my dream basement a reality!"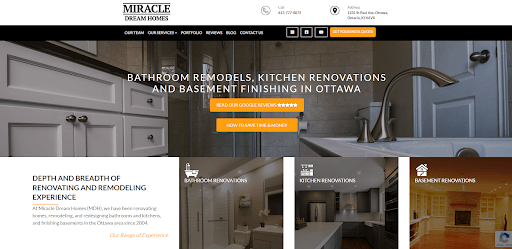 Miracle Dream Homes has been providing home renovations in the Ottawa area since 2004. With over 10 years of experience, they renovate homes and remodel bathrooms & kitchens or finish basements for their clients! They provide excellent customer service with very competitive prices that won't break your bank account either. 
They can renovate your basement into a home office, gym, family space – basically wherever you want. Their quality of work that is done is very high and the staff are extremely professional and experienced.
"Fantastic company to work with. Good communication and helped design the perfect renovations for the space we needed. Extremely good value for the quality of work we received. Would recommend it to anyone looking to do home renovations and would definitely hire again. 5 stars all around"
3) Renco Home Improvements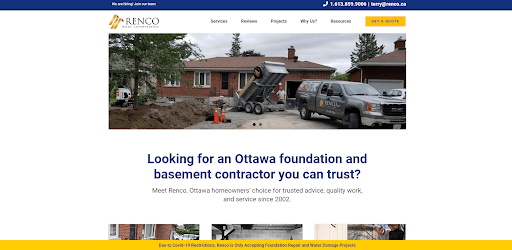 In the 25 years that Terry Fraser has been involved in home renovations, he's seen a lot of bad projects and unhappy homeowners. That is why at Renco Home Improvements they go by their work plans exactly as it indicates to them to make sure every renovation gets done right with accurate quotes for you!
They have experience in a full suite of basement renovation projects including: wall waterproofing and insulation, wet bar, gym and home cinema basement designs, apartment conversions and many more. They also offer free one-on-one consultation with Renco owner Terry Fraser plus a fixed price estimate and timeframe.
"I called Renco for advice on repairing multiple foundation cracks in my basement. I was concerned about structural foundation issues. Terry came to inspect the cracks and provided options for repair. The foundation repair job was done the next week and I have had no issues since. Happy with the service."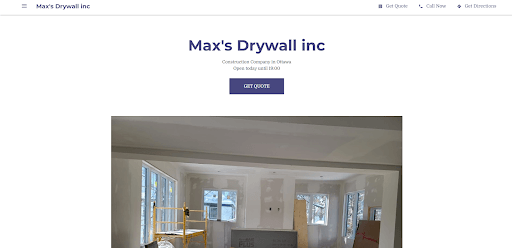 Max's Drywall Inc. is a great company to work with! They are able to provide you with an accurate quote and prompt, professional service. The workers clean up after themselves each day after their work which is really important. 
They specialize in finishing basements from A to Z. They can install or repair your basement's framing, drywall, electronics, plumbing, taping, painting and more. They are very punctual and can set up the appointment really quickly in case of an emergency. 
"We hired Max's Drywall for drywall mud, taping, sanding, and other work in our basement. Extremely happy with the service provided. Staff were respectful. The quality of the work was very good. Max went above and beyond in making sure he understood our requirements and provided helpful recommendations."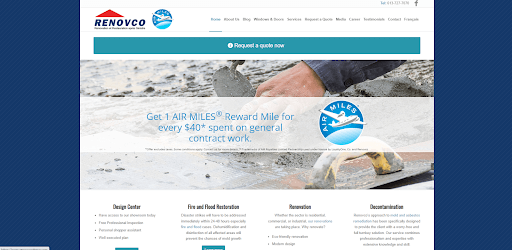 Renovco Ottawa, a leader in renovation and restoration services since its beginning has always prided themselves on being able to offer the best solutions for all your needs. 
From general contracting specialists with an expertises that extends beyond building walls or flooring to furniture designers who can work with you on your basement's office or comfortable extra living space. 
With Renovco's high-quality renovations, you can turn your basement dream into reality. They are committed to providing friendly service while keeping prices affordable for all their  customers!
"Highly recommend Renovco for their outstanding services for disaster and restoration. Extremely quick to respond on site and professional. High quality windows and doors. Wonderful experience from start to finish."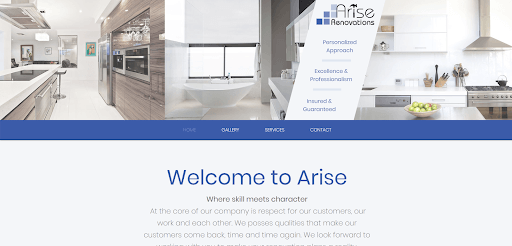 Arise is a company that produces renovations for customers. They have the reputation of being good at what they do, and it's all thanks to their expert staff members who work hard every day so you can get your home or business basement looking like new again!
Your well-being is their priority, that's why staff at Arise are very thorough in every detail of their work, and provide thoughtful advice about product/materials choices. Your basement will gain much more functionality than it had before after their renovation.
"Once again Noah provided excellent service. I appreciated the friendly and efficient service! Work was done quickly and neatly! Noah and Pam always respond to my queries quickly! Be happy to recommend Arise Renovations anytime!"
7) Ottawa Finished Basements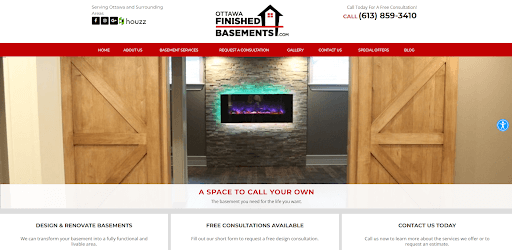 The basement is a crucial part of your home. With the right vision and professional help, they can turn this dark corner into something more than just storage space for all those things that don't have homes elsewhere!
With over 15 years of experience in renovating basements across Canada – Ottawa Finished Basements's team has seen it all when it comes down to creativity needed during these projects. 
You can be sure that they turn your basement into a beautiful and cozy family space, children's playrooms, gym or even a home theater. They also provide a 3 years warranty for their work.
"If I could give Ottawa Finished Basements more than 5 stars I would. Ottawa Finished Basements not only went above and beyond in quality, they were professional the entire time. They cleaned up the area each day and completed the job in a timely fashion. Often Mike explain the progress and responded to any questions we had."
FAQs about Basement Renovations
Basement renovations can add a lot of value to your home and are a great way to create extra living space. If you're thinking about renovating your basement, the list above provides some excellent options for contractors in Ottawa. 
Be sure to do your research before hiring anyone, as it's important that you find someone who is trustworthy and experienced. By following these tips, you can ensure that your basement renovation goes smoothly and without any major headaches.