The best credit unions in Ottawa will make your money work for you!
For many of us, traditional banks just don't cut it anymore. Say goodbye to constant fees and hidden charges. Make the switch to an Ottawa credit union for the lower interest rates, and the personalized care they provide all their members. We found the very best credit unions in the city. With these credit unions, watch your savings go up and your charges go down!
We selected these credit unions based on customer reviews, their team of expert staff, the different services and products they offer, and their great rates! You can manage your finances without all the red tape of the big guys.
If you're interested in more financial services in the city, head on over to the best small business accountants and the best personal tax accountants in Ottawa!
What Costs are Associated With Credit Unions in Ottawa?
When it comes to finding the best credit union in Ottawa, it's important to consider the costs associated with membership. Some credit unions may charge monthly or annual fees, while others may offer free membership. 
It's also important to consider the interest rates charged on loans and credit cards, as well as any additional fees that may be charged for services such as ATM withdrawals or balance transfers.
Before taking out a loan or credit card from a credit union, be sure to compare the rates and fees to those offered by banks and other financial institutions. This will help you ensure that you're getting the best deal possible.
The Best Credit Unions in Ottawa
Now that you know what to look for in a credit union, here are four of the best in Ottawa:
1) Frontline Financial Credit Union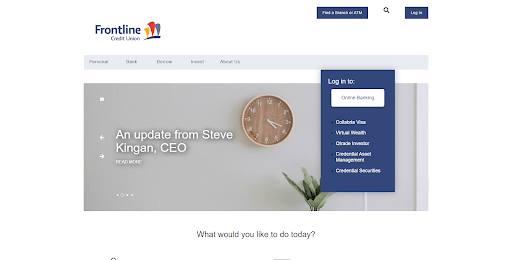 At Frontline Credit Union, they believe that great service starts with great people. Their dedicated professionals are here to help you with all your financial needs, whether you're looking into retirement planning or purchasing a new car. 
With their wide range of products and services, they're sure to have the answer to your every need. And because they value your input, they offer diverse board memberships that you can choose from in order to best cater to your unique needs. 
So experience the Frontline difference today! They're sure you won't be disappointed.
"A place where they work for YOUR financial success. Amazing staff who work with you to help you in all areas of financial needs. Cooperative banking is one of the best ways to bank!!"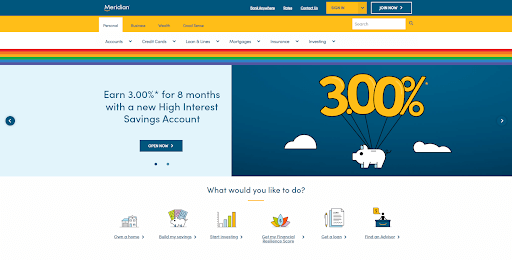 With more than 365,000 members, Meridian Credit Union is Ontario's largest credit union. They are committed to providing exceptional banking services and advice, and to helping their community members live better. 
Their products and services are similar to what you would find at a big bank, but with an even more personal touch. They offer a 5-year fixed rate mortgage as well as a variable rate mortgage. They will give you great support as well as help with any questions. 
So if you're looking for a credit union that is big enough to provide all the services you need, but small enough to provide Personalized service, Meridian is the perfect choice.
"Entire team including Branch manager Mudi is awesome. Very friendly, helpful and knowledgeable. Great mortgage rates for new mortgages. Highly recommend this branch because of amazing people that work there."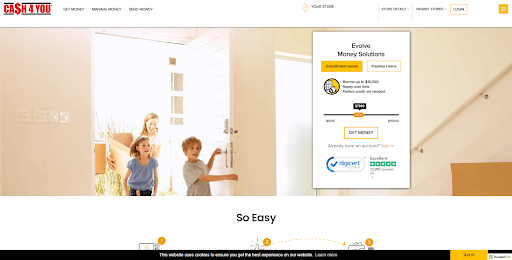 At Cash 4 You, they understand that when it comes to your finances, one size does not fit all. That's why they offer a variety of personalized money solutions to suit your unique needs. Whether you're looking for an installment loan, a personal loan or something else, they have you covered.
 And with over 100 stores across Ontario, you're never far from the help you need. But what really sets Cash 4 You apart from the competition is their dedication to customer satisfaction. They believe that their customers should always come first, and that's reflected in everything they do. 
So if you're in need of financial assistance, be sure to check out Cash 4 You. You won't be disappointed.
"I visited cash for you on merivale road and I must say their service was amazing. They possess great client service and the agent who helped me Mr Apurba was very polite and of great help."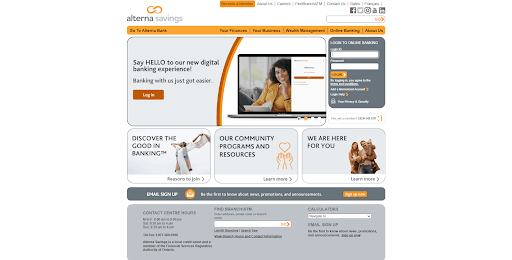 Alterna Savings and Credit Union Limited has been providing goods in Banking for over 110 years. This third-largest credit union Ottawa is one of Canada's Top 10 Credit Unions! 
Alterna Savings members enjoy a stable, secure banking experience. They can access easy digital solutions and friendly advice through their branch network across Ottawa!
Alterna has been a shining example of what micro-loans and financial inclusion can do for underrepresented people. 
The company was the first to offer this program, which now includes wrap-around support from workshops all through one on one with entrepreneurs who need help in order to get their business off the ground running!
"I opened an account here and the service was simply fantastic. You really feel like a welcome addition to their membership base and the exemplary service is a testament to that. The branch is fresh and the modern look makes for a wonderful financial experience."
Credit unions offer more personalized, innovative financial services than their competitors. These Ottawa credit unions all have great services, products, and employees that can help you manage your money best. When you join any of the best credit unions, you can rest easy knowing your money is well taken care of!
So if you're tired of traditional banking, make the jump and visit the best credit unions in Ottawa!