If you've been arrested and charged with driving under the influence (DUI), it's important to seek legal representation as soon as possible. 
A DUI lawyer can help you understand your rights, build a defense strategy, and may be able to get your charges reduced or even dropped altogether!
Ottawa has many talented lawyers who specialize in DUIs, but not all of them are created equal. That's why we've put together a list of the six best DUI lawyers in Ottawa – so that you can rest assured knowing that you have the best possible chance at getting a favorable outcome for your case.
1) Shore Johnston Hyslop Day LLP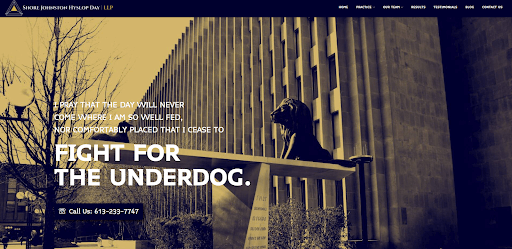 Shore Johnston Hyslop Day LLP has the experience and knowledge needed to successfully represent you in your case. Allowing them to pursue justice on behalf of yourself will not only help secure an outcome but also ensure stability within society as a whole, ensuring people are more likely to follow suit going forward into the future. 
They can help minimize your criminal record and driving prohibition as well as a minimum jail sentence for second, third, or further convictions – meaning that you'll be able to get back on track much sooner than if you were to go at it alone!
Website: sjhdlaw.ca
Phones: +16132337747
Address: 200 Elgin St Suite 800, Ottawa, ON K2P 1L5, Canada
"Mr Johnston is an amazing lawyer and I'm very lucky that I came across his number. The results are amazing and if you need an attorney don't think twice about hiring me Johnston."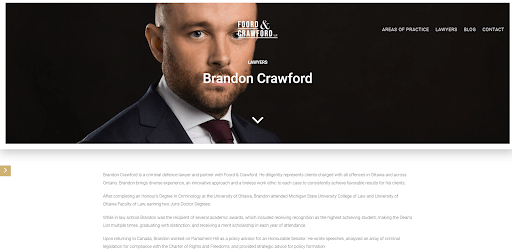 Brandon Crawford is a criminal defence lawyer and partner with Foord & Crawford. He diligently represents clients charged with all offences in Ottawa and across Ontario. 
Brandon brings diverse experience, an innovative approach and a tireless work ethic to each case – consistently achieving favourable results for his clients. 
The Law Offices of Brandon Crawford has been representing clients in the Ottawa area for nearly 20 years now. 
He understands that every criminal charge represents a significant threat to your constitutional rights, which is why employs their expertise and experience not just when it comes to what you're accused or charged of but also how these cases can affect future possibilities down line .
With Brandon's help, you will be given the best option possible in your DUI case so that you can rest assured knowing that somebody who knows exactly what they're doing is fighting on your side!
Website: foordlaw.ca
Phones: +16135640006
Address: 200 Cooper St, Ottawa, ON K2A 3W9, Canada
"Highly recommended!! I can not say enough about the work performed by Brandon. An absolutely great lawyer and very pleasant and helpful to deal with. His Staff is also very helpful and Erin was a great assistance and very responsive. If I could give more stars I would. Thank you kindly!!!!!!"
3) David Anber's Law Office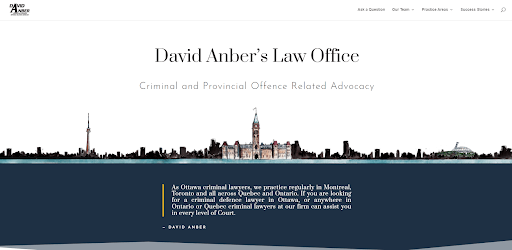 David Anber's Law Office is a top-tier criminal law firm located in Ottawa that provides vast experience and knowledge about cases across Ontario, Quebec as well other places within Canada. 
With their experienced lawyers on board you'll be able to navigate any court situation with ease – no matter how big or small your issue may seem! 
Their criminal defence lawyers provide advocacy at all levels of Court including the Provincial Court, Superior Courts, Courts of Appeal and the Supreme Court. 
You can contact them 24/7 for more information and free consultation. 
The lawyers at David Anber's Law Office know that there are hundreds of ways an Impaired Driving prosecution can fall apart. 
They find those important details to create a game plan with a chance for victory – ensuring you have the best possible chance of winning your case!
Website: davidanber.com
Phones: +16137554008
Address: 150 Metcalfe St Suite 2300, Ottawa, ON K2P 1P1, Canada
"David's diligence, hard work and professionalism helped me achieve the best possible outcome. Selecting David was the smartest thing I could've done and because of him I have my life back. I placed my complete trust in you and you delivered. Thank You David!"
4) Affordable Defence Ottawa Criminal Lawyers
The team at this Affordable Defence knows how important it is to have high-quality legal representation when you've been arrested and charged with a crime. 
That's why they formed their company, in order to provide Ottawa citizens with access to affordable legal defence no matter how bad the evidence seems against them. 
With over 1,000 successful cases under their belt, the technical and legal skills of this team are unmatched! 
So don't worry if you feel like the odds are stacked against you – because they always fight until the very end for each and every one of their clients innocence until proven guilty.
"Fady was very helpful at a low point in my life. His professionalism helped throughout the process. He and his team were always willing to help when I had any questions or concerns. I highly recommend his service."
5) Celine Dostaler Criminal Defence Lawyer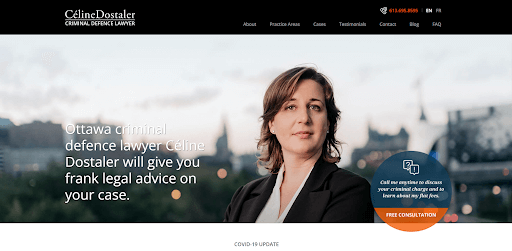 With over 15 years of experience, Céline has seen it all. She will be your first and only point of contact – in French or English! You can rely on her to take care of everything for you, including outside regular office hours seven days a week. 
Céline has built a reputation as an attorney who knows how to handle cases involving drinking and driving – she's successfully represented many people charged with DUIs, even if their blood alcohol levels were high at the time of arrest! 
Plus, there's no need to repeat yourself before getting to the person you need to speak with; Céline personally answer all calls, voicemails, emails and texts so that all the important details are captured and retained. 
This way you know that nothing is missed when it comes time for Céline to act on them behalf in court.
Website: celinedostaler.ca
Phones: +16136958595
Address: 200 Elgin St #901, Ottawa, ON K2P 1L5, Canada
"Celine is an excellent, professional, responsive lawyer who is always happy to help her clients. She replies to emails even during out of office hours. I recommend her!"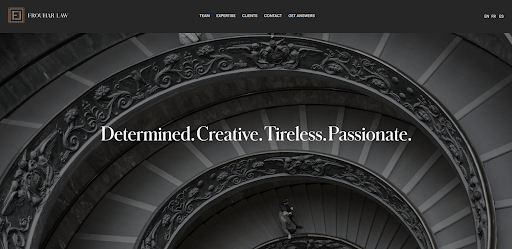 At Frouhar Law, they believe in protecting your rights. When you need legal assistance or someone on your side who will fight for you, they are here for that. 
They know that one of the most difficult times in a person's life occurs when he/she is charged with a crime – and they're here to help. 
They understand the raw emotions, perceptions and feelings associated with being the target of criminal prosecution and realize that a criminal charge can have devastating consequences. 
Criminal law has become their passion, their field of expertise and they approach each case – whether big or small – with the same energy and attention to detail as if it were their own case. 
Your case is important to them, so rest assured knowing that they'll do everything possible to get you through this tough time!
Website: frouharlaw.com
Phones: +16132382000
Address: 342A Elgin St, Ottawa, ON K2P 1M5, Canada
"I got pulled over last week and thrown in prison last week. No police station, no stop, just straight to prison. When I told Mash what happened she did not stop till she had me out before Canada's day. Will never be able to thank her enough. On top of that I lost my job and she was willing to help me get it, as well I used legal aid and she still fought the hardest she could. Goes to show there might be some good people still out there."
7) Armoured Suits: Criminal Defence Lawyers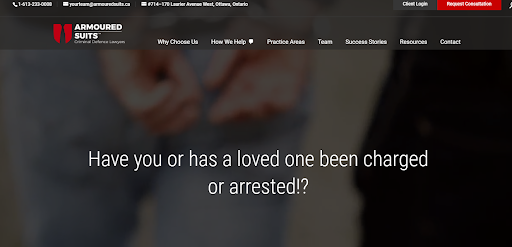 One of Canada's foremost criminal defense law firms, Armored Suits are experts in protecting the rights of the accused throughout the criminal process. Their approach to defense is client focused and involves a deep understanding of criminal practice and procedure combined with strategy, legal technical expertise, and sophisticated advocacy. Armored Suits are a dedicated and highly specialized team of criminal lawyers who consistently provide a high level of service and produce outstanding results for their valued clients.
Their DUI lawyers can help you to get the best possible outcome in your criminal case. They will work diligently on your behalf and make sure that all of your rights are protected. If you have been arrested for driving under the influence, don't hesitate to contact a lawyer as soon as possible.
Website: armouredsuits.ca
Phone: +16132330008
Address: 170 Laurier Ave W #714, Ottawa, ON K1P 5V5, Canada
"Joshua was very professional and helpful with my situation. His knowledge went above and beyond. My issue was resolved quickly and he made every effort to obtain the best outcome. Any questions I had were answered quickly and in great detail. I would highly recommend Armored Suits!! Thank you Joshua!"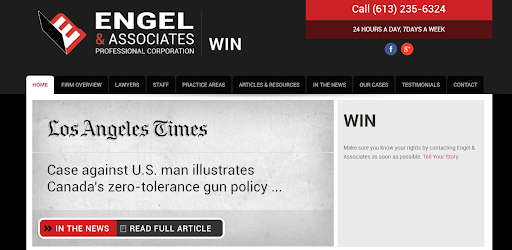 If you have been arrested for a crime or you have been contacted by police about driving under influence, it is important to know your rights and how to assert them. At Engel & Associates, Bruce Engel has represented individuals and businesses charged with hundreds of different offenses throughout Ontario. From the start of a criminal investigation to the close of a trial, they will take a balanced and forceful approach to your defense. 
With more than 20 years of combined experience in criminal defense, the lawyers at Engel & Associates have the knowledge to guide you through the criminal justice system. In Ottawa and throughout Ontario, they can defend clients accused of almost any crime under the Criminal Code of Canada, the Controlled Drugs and Substances Act or any other criminal legislation. Contact them 24 hours a day, seven days per week to discuss your specific situation and get started on asserting your rights.
Website: bruceengel.com
Phone: +16132356324
Address: 116 Lisgar St Suite 210, Ottawa, ON K2P 0C2, Canada
"I was visiting Ottawa and I had a car accident on the road. I need a lawyer. Thank goodness I had a friend who recommended Bruce Engel to me. I called him right away. He was able to not only get the case almost completely dismissed, but also he handled everything for me. I didn't even have to go. I hope I never need him again, but just in case, it is nice to know that a great criminal lawyer is out there. I recommend Bruce Engel very highly in Ottawa!!!!!!!!!!!"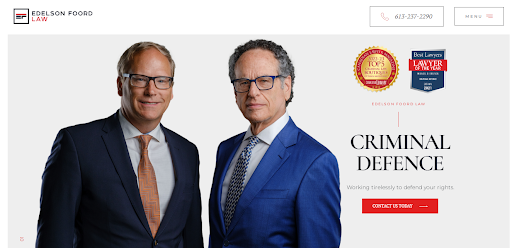 At Edelson Foord Law, they have over 75 years of combined criminal defense experience. This means that they have the knowledge and experience you're looking for when it comes to defending yourself in court. They spend many of their waking hours in court, which allows them to build an excellent reputation among opposing counsel and judges. With this expertise at your disposal, let Edelson Foord Law work for you – guaranteed results with no surprises.
At Edelson Foord Law, they are experienced in defending DUI and driving-related charges. They know the legal, technical, and constitutional defenses that may be available to you and will explore every avenue in attempting to obtain a withdrawal of your DUI charge, a reduction of your criminal charge to a Highway Traffic Act offense, or a not guilty finding should your DUI charge have to proceed to trial. Their lawyers are knowledgeable about the court system and can provide you with expert advice on how best to protect yourself from facing serious penalties related to this crime.
Website: edelsonlaw.ca
Phones: +16132372290
Address: 200 Elgin St Suite 600, Ottawa, ON K2P 1L5, Canada
"Absolutely fantastic lawyers! I managed to retain Michael & Gabriel Edelson for my situation and the outcome was possibly as good as it gets! I recommend them to anyone facing a criminal situation and wants the BEST possible chance at a favorable outcome."
If you've been arrested for driving under the influence, it's important to seek legal representation as soon as possible. The list above provides some of the best DUI lawyers in Ottawa, so be sure to contact one of them for a free consultation. 
By working with an experienced lawyer, you can increase your chances of getting a favourable outcome in your case.
If you need legal services in other practice areas, check out our list of the best personal injury lawyers in Ottawa.