Making a will is one of the most important things you can do for your loved ones. It ensures that your wishes are carried out after you're gone and prevents any family disputes from arising. 
If you live in Ottawa, there are six excellent wills lawyers who can help make sure your will is done properly and meets all legal requirements.
To find the best wills lawyer for your needs, it's important to consider what services they offer, their rates, experience level and more. That's why we've put together this list of the six best wills lawyers in Ottawa – so that you can easily compare them and choose the right one for you!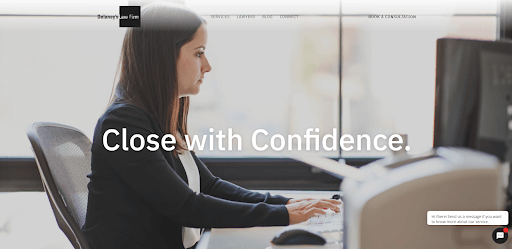 Wills are a crucial aspect of estate planning, but without the right counsel they can be left in peril. Whether you want to make sure your family is taken care of during times when things get tough or if called upon by another person's will don't hesitate to contact Delaney's Law Firm for professional help. 
They are really responsible, thoughtful, and extremely professional. They are great with older people and will listen to all their concerns and worries about the will. The office is clean and modern and has a chill atmosphere to make a decision.
"Had our wills and powers of attorney drawn up by Delaney's Law Firm. The staff were very professional and responsive. We are very happy with the documents they produced. Highly recommend!"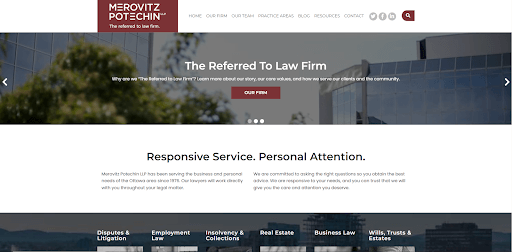 Merovitz Potechin LLP is a team of 18 lawyers and 41 support staff. Every member brings their own strengths to the table, ensuring that they can provide their clients with unparalleled service! 
They care deeply about their customers and it's important for them to form a strong connection. 
Here at Merovitz Potechin LLP they want to help you protect the things that matter most. Their lawyers have decades of experience handling estate issues like wills or probate papers for individuals. They can also represent your interests in litigation relating to the will and the Estate.
"I have a great experience with Merovitz Potechin. For more than 5 years I feel I have the best service and advice. One of my friends referred me to Merovitz Potechin when I asked for a good law firm. It started with Timothy Grieve who is very professional and supportive. He still takes care of my company legal matters."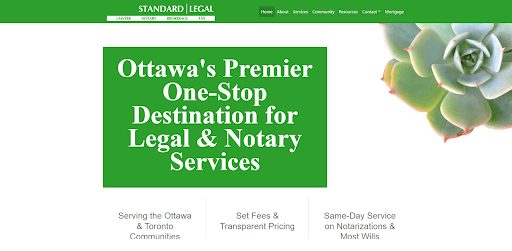 Standard Legal is the perfect place for all your legal needs – they offer greater accessibility and transparency in the legal market, making it easier than ever before to get the help you need. 
Plus, their principal lawyer, Ryan KiHoon Kang, is duly licensed by the Law Society of Ontario so you know that you're in good hands! 
They happily serve customers in Ottawa and Toronto areas with non-contentious matters such as family law, real estate or security needs. In addition to this, they provide convenient same-day service on notarizations and most wills.
And if there's ever anything you need clarification on fees wise then don't worry because Standard Legal remains committed to providing reliable & prompt service with transparent fees!
"The service I received at Standard Legal was bar none! Mr Kang is very knowledgeable and affable; took the time to listen to all my questions (I did not feel rushed). Moreover, I got an appointment the same day I called. A bonus is that Standard Legal's prices don't break the bank, very competitive."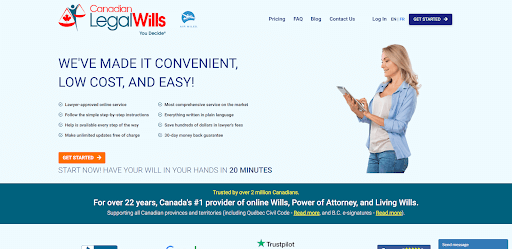 Canadian Legal Wills provides valuable legal services to Canadian clients in a way that is stress-free and cost effective. The website offers a user-friendly experience, which can be difficult to find when dealing with wills and estate planning. 
Customers appreciate the level of detail included in the services, as well as the comprehensive coverage of standard legal issues. Overall, Canadian Legal wills provides an excellent online resource for those who need will writing services in Canada
Start by following their simple step-by step instructions and write your will online. You will be guided every part of the way through an online process that's safe for you – as if they were sitting right next to help answer all your questions or concerns about what is happening with this case. 
With their service you can save hundreds of dollars in lawyer's fees and they provide a 30-day money back guarantee. You can have your will in your hands in 20 minutes. They offer different plans from standard last will and testament to premium estate plan.
"Very impressed with the ease with which we have been able to create our new (updated) Wills and other necessary documents. We have prepared Wills years ago through a lawyer, and I have to say this is an easier and less expensive way to go!"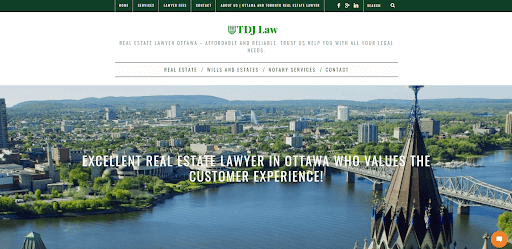 At TDJ Law, they will ensure that you have a properly executed will and valid powers of attorney. This is essential to protecting your most important valuable assets – your family. 
The lawyers at TDJ Law Firm are responsive, accountable and knowledgeable – meaning that they're always there when you need them and won't let you down when it comes time for court proceedings. 
Not only are they responsive and knowledgeable about what needs to go into your Will but they're also accountable for their actions – meaning no broken promises or unexpected surprises down the road. 
Plus, problem solving is always approached from YOUR perspective so that you're never left feeling like anything was done without your consent or knowledge.
"I really recommend Todd, he helped me so much with my case and kept me updated throughout the process until everything was taken care of. Todd is great to work with. Thank you so much for everything!"
6) Habib & Associates Law Office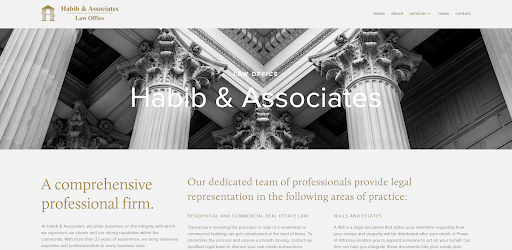 At  Habib & Associates, they are confident that their record of success will be your best advertisement. They have 33 years worth experience and know how to get results no matter what industry or type case it might involve!
They offer integrity, hard work from start-to finish when writing your will. If you are planning ahead to protect your family, it pays off in the long run with having a properly drafted will. 
Their experienced legal team can help integrate other important documents into an estate plan that protects those you love most from problems and expenses down the road!
"Worked with Nizar on a very short notice. Solid man and straight to the point. Got myself into a pickle and he was able to resolve my issues in the shortest time possible. Helpful, honest and honourable member of the caf for over a decade."
When it comes to making your will, you want to be sure that you're working with a qualified and experienced lawyer. The list above features the six best wills lawyers in Ottawa, so you can rest assured that your needs will be taken care of. 
These attorneys have years of experience drafting wills and helping clients through the estate planning process. So if you're looking for someone to help make your final wishes a reality, these are the lawyers you should contact.