The best fish and chips restaurants in Ottawa are serving up the perfect plate!
Fish and chips is a classic and delicious English meal. Though not quite England, in Ottawa, there are plenty of fish and chips restaurants serving up the tasty dish. At these restaurants, the fish is fried to perfection and the chips are just the right amount of crispy and fluffy. What's not to love? 
We selected these fish and chips eateries based on price, variety on the menu, premium, fresh ingredients, and quality and taste. So whatever the kind of fish you want, occasion, or vibe, there's an Ottawa fish and chips restaurant for you!
If you can't get enough of seafood, you'll love the best seafood stores and the best seafood restaurants in Ottawa!
What are the Different Types of Fish and Chips?
Fish and chips are typically made with whitefish, such as cod, haddock, or halibut. The fish is battered and fried, and served with thick-cut chips (French fries). While this is the most common type of fish and chips, there are variations that can be found at some restaurants. 
For example, you might find fish and chips made with a battered salmon fillet or even tempura-battered shrimp. No matter what type of fish and chips you're in the mood for, you're sure to find it on this list.
The Best Fish and Chips in Ottawa
Now that you know what you're looking for, it's time to start exploring the best fish and chips in Ottawa.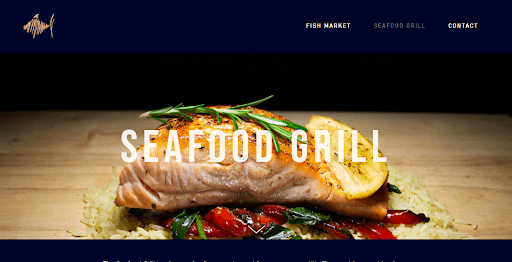 Seafood Grill is the kind of restaurant that makes you feel right at home. The moment you step through the door, you're enveloped in a warm and inviting atmosphere. You're greeted with a friendly smile, and the delicious smells of fresh seafood fill the air. 
The menu features a wide variety of fish and seafood entrees, all of which are cooked to perfection. Whether you're in the mood for a hearty plate of fish and chips or a healthy grilled fish dinner, Seafood Grill has something for everyone. 
And because the restaurant has been family-owned and operated for over 20 years, you can be sure that each dish is made with love. So next time you're in the mood for a truly exceptional seafood meal, be sure to pay a visit to Seafood Grill. You won't be disappointed.
"The fish and chips were perfect, it wasn't crazy battered so you can actually see and taste the fish. Highly recommend getting the sweet potato fries, they are the best I've ever had. The clam chowder was delicious, so was the calamari and the crab cakes with a sweet mango chutney like dip. Highly, highly recommend. You also know everything is fresh here since you can buy the seafood right next door!"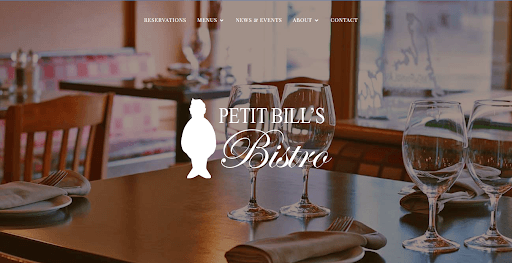 Petit Bill's Bistro is the perfect place to go for a classic French meal with a Newfoundland twist. The restaurant offers a variety of excellent dishes, including succulent steaks, fresh-caught fish, and homemade desserts. 
In addition, the restaurant uses only the finest ingredients available, with a focus on local produce and homegrown products. The staff of Sommeliers has also developed a limited but light-hearted wine list that includes some of the best wines in Ontario. 
And if you're looking to celebrate a special occasion, Petit Bill's Bistro is the perfect place to do it. The unique wine pairing will increase the pleasure tenfold!
"Friendly greeting at the door and seated quickly at a comfortable table. Very friendly wait staff and a greeting as well from the manager. Drinks arrived quickly as did our lobster poutine appetizer. Dinner was delicious, sadly no photos, too busy eating a big plate of fish and chips. Dessert was a most enjoyable bread pudding. Recommended!"
3) Pelican Seafood Market and Grill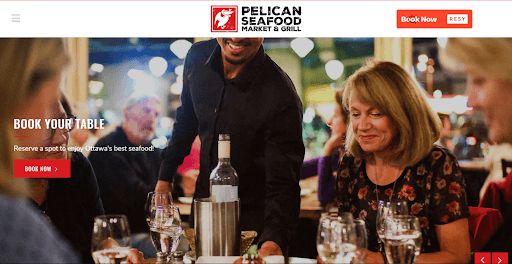 Pelican Seafood Market and Grill have been in the business of providing fresh seafood to its customers for 40 years now. 
The lunch/dinner menu offers a variety of seafood dishes that are sure to tantalize your taste buds, while the takeout menu gives you the option of enjoying your meal in the comfort of your own home. 
The reasonable prices and friendly service are just an added bonus! So if you're in the mood for some delicious seafood, be sure to check out Pelican Seafood Market and Grill. You won't be disappointed!
"Absolutely fantastic meal. The food rivals those of significantly more expensive restaurants. This was my first time there, and won't be the last. The fish and chips was superb, with batter so thin it's amazing. Oysters were great as well. And service was friendly and professional. Highly recommend!"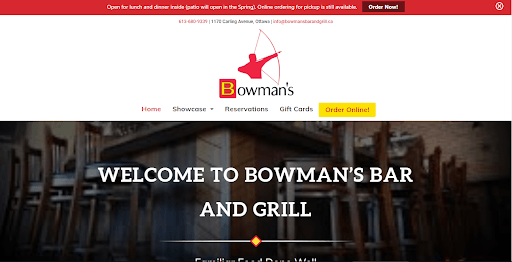 Bowman's Bar & Grill is a family-friendly fish and chips restaurant known for its tasty, locally made fare and outstanding service in a casual and inviting atmosphere. Dine-in or pick your meal up–either way, works. And they even have gift cards you can purchase from them!
All of this makes Bowman's the perfect spot to enjoy a delicious, casual meal with family and friends. The menu features all of your favourites like fish and chips, burgers, wings, and so much more. And everything is made fresh to order using only the highest quality ingredients. So come on over to Bowman's Bar & Grill for a meal you're sure to enjoy!
"I've been going to Bowman's for about 8 years now, and it's always excellent! My parents got the burger and fish and chips, which they really enjoyed. I ordered the vegan tacos and the chips and guacamole, which were delicious. Mike is also such a friendly and great server! He checked on us often and kept our drinks full. Big thanks!!!"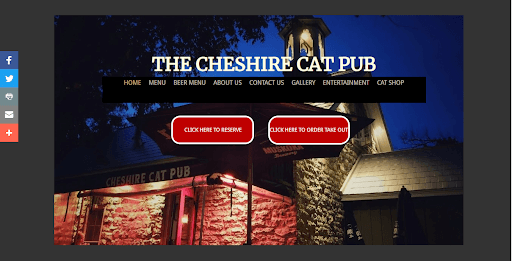 The Chester Pub is a traditional fish and chips British pub and they sure do Pour one Proper Pint after another! In addition to delicious fish and chips, they offer an extensive range of beers from award-winning local breweries, a bevy of whiskeys, and a tasty take on classic British food. 
They use only the freshest produce possible for all their dishes as they are family-owned and family-run businesses, so they like to engage with local farmers and suppliers as much as possible. 
They are such strong believers of the adage that "local is lekker" that they've even got a little something special for the kiddies – a play area with toys, games, and crafts to keep them entertained while you enjoy a pint or two in peace. 
So come on down to The Chester Pub for some good old-fashioned fun!
"Went to this pub for the first time Yesterday gor lunch. Very nice place, the staff was quick and friendly and the food was excellent. I had the fish and chips and the gosh was fresh and it was a very large piece with lots of nice crispy fries. Will definitely be going back."
FAQs About Fish and Chips
Ottawa has some of the best fish and chips in the country. On this list there's everything from authentic British pubs to more upscale, yet casual eateries. So whatever you're craving, be it something tradition or something more relaxed, there's a restaurant for everyone.
So if you're looking for a great place to get some fish and chips, be sure to visit the best fish and chips restaurants in Ottawa!