If you're in the market for a family lawyer, Ottawa has no shortage of excellent choices. Lawyers who specialize in family law are experienced in dealing with all sorts of legal issues that may arise within families, including divorce proceedings, child custody and support disputes, and more.
To help make your decision easier, we've put together a list of the six best family lawyers in Ottawa. 
All of these lawyers have an excellent reputation and are highly qualified to handle your case. They also offer free consultations so you can discuss your situation with them before deciding whether or not to hire them!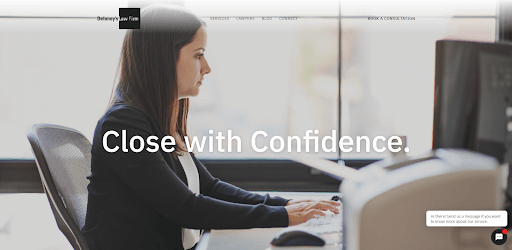 Though the Delaney's Law Firm has only been around for 15 years, it is already building a solid reputation in Ottawa as an expert on legal services related to family law and real estate. Their goal is that you are satisfied with your experience here at their office – so you can get the help and support you need during this difficult time. 
Family law issues can include custody, access, child support, spousal support, and property division. Whether you are in a long standing dispute or recently separated, the family lawyers at Delaney's Law Firm will be able to help guide you through this process step-by-step with compassion and understanding.
Website: ottawalawyer.com
Phone:  +16132337000
Address: 487 Lewis St 2nd Floor, Ottawa, ON K1R 5J9, Canada
"Very professional. They were very nice and responsive and thorough in their explanations. I was very impressed and I would highly recommend them."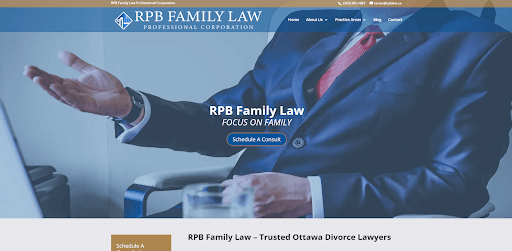 RPB Family Law is dedicated to providing quality legal services that are efficient, effective and prompt. With the latest technology at their disposal, they ensure your matter will be dealt with in a quick and efficient manner by using cloud-based platforms for document management systems as well as communication. 
Their practice areas include divorce, separation, division of property, limited scope legal services, child custody and access and child support – so you know they have experience in dealing with all sorts of family law cases. Their team is very effective in helping to make the most out of unfortunate situations and can provide guidance through what can be a difficult time.
Website: rpblaw.ca
Phone: +16136863698
Address: 376 Churchill Ave N Suite 302, Ottawa, ON K1Z 5C3, Canada
"Ronan and his team were knowledgeable, professional, efficient, and understanding during a stressful time. I would absolutely use this firm again and recommend them to anyone searching for help with family law matters."
3) Clayton Law Professional Corporation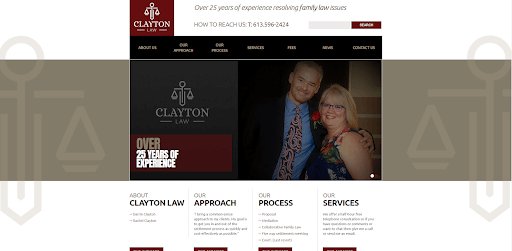 When it comes to family law, the most important factor is the process. And here at Clayton Law Professional Corporation they take a common-sense and mindful approach in order for you not only get your issues resolved but also make sure they're done quickly with an emphasis on cost effectiveness! 
Their team of professionals can help you with the substantive issues, such as custody and access, child support, spousal support, tax issues and property division. You will be given guidance and clarity on all of the many complex legal matters that come up during any family law proceeding – ensuring that you have everything you need to make informed decisions about your future. 
With their focus on client care above all else, this firm provides top-tier representation without breaking the bank!
"I would not hesitate to recommend Clayton Law to anyone seeking mediation. Their approach allows you to focus on the goal of moving on. Darrin, Rachel and all of their staff are professional, efficient and responsive. You will be in highly capable hands."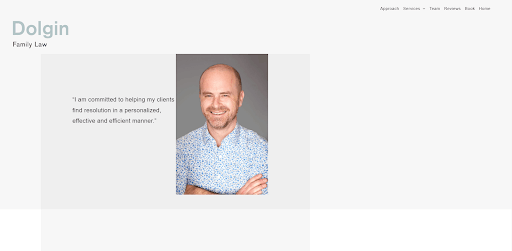 Doldin Law Firm is a place you can trust for all your family law needs. Attorney Doldin has the experience and training to help you achieve the best possible outcome in a timely manner – minimizing cost and conflict along the way. 
If an aggressive approach doesn't work out well, he knows how to negotiate and mediate so that there's always a way to win your case. 
As someone who understands complex family law matters, he will help you reach an agreement quickly on all sides – ensuring everyone walks away happy with the situation!
"This is the second time that Jeremy has represented my kids and I and as always has done an amazing job. He is extremely knowledgeable about the law and is always looking out for the best interest of his clients. I would truly recommend him to anyone."
5) McGuinty Law Offices Professional Corporation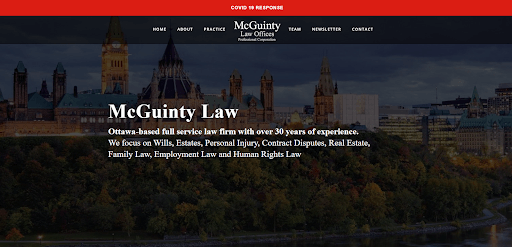 McGuinty Law is the perfect place to go for all your legal needs. With over 60 years of combined experience in the legal field, they offer a range and depth that is unmatched by any other law office within this jurisdiction – ensuring you receive personalized service for all your needs! 
What's more, McGuinty Law knows how to settle disputes efficiently and without excessive expense, so you can move on with your life as quickly as possible. 
They understand that family law matters should be straightforward and without unnecessary hassle, which is why they work hard to reach an amicable solution that will work for everyone involved.
Website: mcguintylaw.com
Phone:  +16135263858
Address: 1192 Rockingham Ave, Ottawa, ON K1H 8A7, Canada
"McGuinty Law was recommended to me by a family member. I am so happy with the caring, timely, and professional services I received that I will in turn recommend them to others and continue being a client."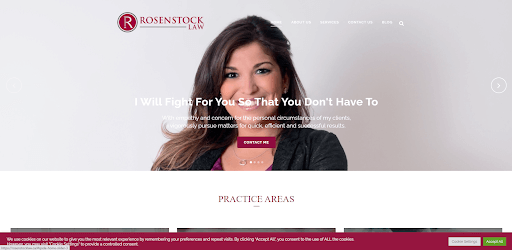 Rosenstock Law is committed to providing quality, client focused representation during the most emotional and chaotic times in their lives. 

They have earned themselves a reputation for being relentless when it comes down to pursuit of desired goals while also ensuring that they provide successful legal counsel with forward thinking abilities.  
Their family law services include adoption, separation and divorce, LGBTQ relationships, marriage contracts and many more. Their family lawyers have a unique blend of skills to help you find the best plan for your situation. 
Whether it's negotiating an agreement or advocating in court, they'll work hard on behalf of their clients!
Website: rosenstocklaw.ca
Phone:  +16134541585
Address: 200 Elgin St #202, Ottawa, ON K2P 1L5, Canada
"If you are ever stuck with a legal dilemma this lawyer will make your life so much better. She is very determined, knowledgeable, approachable, with a big heart. She's always positive, always smiling, always holding the client's best interest in mind. Words cannot express my gratitude for her taking my call in the middle of my despair."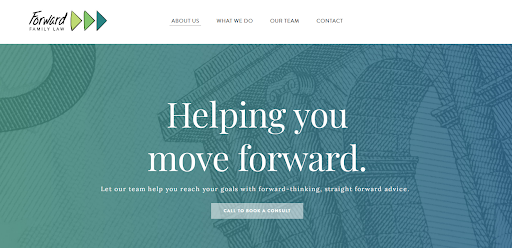 Forward Family Law is a legal provider that specializes in family law services. The firm offers high quality legal services through transparency, respect, teamwork, compassion and a practical, forward-thinking approach. In addition to its main office located in Kanata, the company also provides virtual mediation services across Ontario. This allows clients access to justice regardless of their location or circumstances.
They deal with all the issues arising out of separation or divorce through a collaborative process, mediation or legal advice, representation and coaching. They also can help you and your partner create a marriage contract or cohabitation agreement as well as walk you through all the issues that you should consider in making a will and powers of attorney to protect your loved ones and your wealth. So if you have some family law issues don't hesitate to contact Forward Family Law. 
Website: forwardfamilylaw.ca
Phone: +16136990668
Address: 80 Terence Matthews Crescent Unit 5C, Kanata, ON K2M 2B4, Canada
"best in the world that tamara is really something else"
FAQs About Family Lawyers
When it comes to family law, it's important to choose a lawyer who has extensive experience and knowledge in the field. The six lawyers listed above are some of the best family lawyers in Ottawa, and they can help you with all your legal needs related to marriage, divorce, child custody, and more. So if you're looking for quality legal representation, be sure to contact one of these amazing attorneys!