The best cell phone repair shops in Ottawa can get your phone working again in no time!
A broken phone is the last thing you want, but if your phone's broken, at least you know who to call. There are many phone repair services in Ottawa that can get you connected quickly. 
We found Ottawa's best phone repair shops so all that's left for you to do is bring your phone. Don't worry if your phone is super slow, is overheating, or simply won't turn on, with their experience and expertise, these phone repair pros can take on any job!
We selected these Ottawa cell phone repair stores based on customer reviews, the different repair services they offer, quick service, fair prices, and the quality of their repairs. You can rest easy knowing your phone's in good hands and will start working soon!
Staying connected to the internet has never been more important. Make your you can get online and present yourself well, and visit the best internet service providers and the best web designers in Ottawa!
What's the Average Cost to Repair a Cell Phone?
Depending on the type of damage, a simple repair might only set you back around $49. And even if you need a more difficult repair, the price is still relatively manageable at $100 or less. Of course, if you're in a rush, you can expect to pay a premium for the convenience of a quick repair or delivery. 
Some of the factors that will affect the cost of your repair include:
Type of damage (screen, water, battery)

Model of phone

Repair shop 

Convenience factor 

Most cell phone insurance plans have a deductible of $50-$200. So if you have insurance, it's worth checking with your provider to see what they would cover before you get a repair. 
The Best Cell Phone Repair Shops in Ottawa
Now that you know what to expect in terms of cost, let's take a look at the best cell phone repair shops in Ottawa.
1) Rideau Cell Phone Plus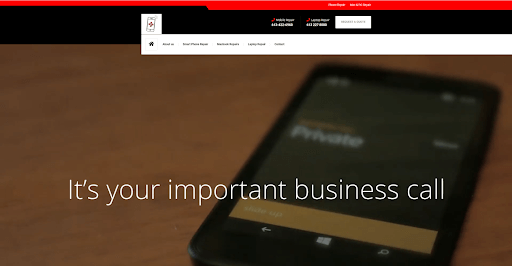 At Rideau Cell Phone Plus, they know that your cell phone is more than just a communication device. It's your lifeline to the outside world, and when it breaks, you need a reliable and affordable repair shop that can get the job done quickly and efficiently. That's where they come in. 
Their skilled technicians have experience repairing all types of smart phones, laptops and macbooks, and they're dedicated to providing you with the highest level of quality service. In addition to their repairs, they also offer advice on how to keep your devices safe from malware and viruses. 
So whether you're looking for a comprehensive repair or just some helpful tips, come see them at Rideau Cell Phone Plus. They'll be happy to help.
"This place not many people know about it, it's the best really, if you want to fix anything in your phone the are the best and way cheaper than apple for my iPhone, and really great customer service. 101% recommend it"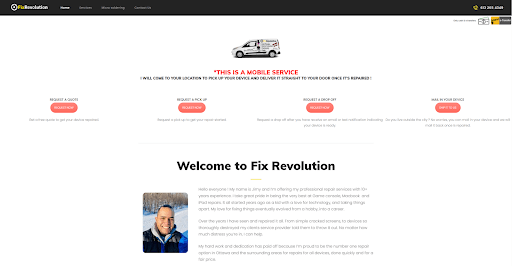 Fix Revolution is the perfect choice for anyone in need of a reliable, professional repair service. The company has years of experience repairing all sorts of devices, from simple cracked screens to more severely damaged devices. In addition to offering quality repairs for cell phones, iPads & android tablets, Macbooks and laptops, Fix Revolution is also fast and affordable. 
Whether you need your device fixed quickly or you're experiencing technical problems, the team at Fix Revolution is up to the task. So if you're looking for a reliable repair service that won't break the bank, look no further than Fix Revolution.
"Very awesome service! Picked up my drone at my doorstep and brought it back 2 days later...fixed! Would definitely recommend for your repair needs!"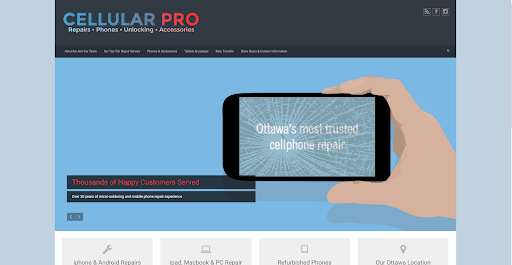 Cellular Pro is a trusted and experienced provider of cellular service repairs. The staff here has decades of experience repairing most makes and models of mobile devices and electronics, which means that they'll be able to help you diagnose any issue that may crop up on your phone, laptop, tablet, game console or more. 
In addition to providing competitive prices on the spot, there are no charges if they  cannot repair the device. Whether you've suffered from a cracked or broken LCD screen, broken charge port connector or intermittent keyboard functionality among other issues – Cellular Pro is the right place for you.
"I had a great experience: dropped in to ask about a Samsung Galaxy 6 battery replacement last weekend- they had to order the battery and said they'd call when it comes in. Two days later, I got the call to come in to have it replaced within about 1 hour. I went in and it was done in half that time while I did some grocery shopping next door. Thank you!"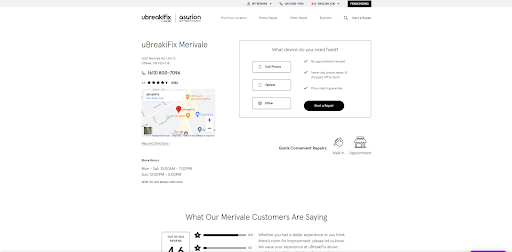 uBreakiFix provides high-quality cell phone repair such as iPhone repair, Samsung repair and Google repair. The company's experienced technicians are available to help customers with all of their mobile needs, from fixing broken screens to replacing faulty parts. 
uBreakiFix also offers a range of other services, such as data recovery and malware removal. Customers can trust the experts at uBreakiFix to provide quality service and quick turnaround times for repairs or replacements.
ubreakifix.com
+16139122671
1600 Merivale Rd Unit 12, Ottawa, ON K2G 5J8, Canada
"Very friendly, courteous service; reasonable price for screen repair. Had an appointment within an hour, glass replacement was flawless. Badr went over and above trying to help me with an unrelated problem, 10/10, I'll definitely be back! "
FAQs About Cell Phone Repairs
A broken phone can feel like the end of the world, but it doesn't have to be! Ottawa is home to some pretty amazing phone repair pros who can get you back online in as little as a few hours. 
Whether your screen's cracked, you dropped your phone in water, or your battery keeps dying, you know who to turn to. You can trust these phone repair businesses to get you back to texting and calling before you know it!
If your phone's broken or has any damage, then don't hesitate to bring it to the best cell phone repair shops in Ottawa!