Ottawa is a beautiful city, full of culture and history. However, even the cleanest car can become dirty over time with all the snow and rain that our capital sees each year. If you want to keep your car looking its best for as long as possible, it's important to get it detailed regularly!
There are many places in Ottawa that offer detailing services, but not all of them are created equal! Based on customer satisfaction, staff knowledge, and the quality of restorations, you can be assured that these are our top 10 picks for the best car detailing in Ottawa.
Looking for a place that will give you a great car wash, visit the best car washes in Ottawa or get new tires to match your freshened-up car at the best tire shops in Ottawa!
How Much Does It Cost to Detail Your Car?
The cost of car detailing will depends on the size and type of vehicle you want detailed. Approximately, $50 to $125 you would pay for basic car detailing services for average size cars. However, for vehicles like SUVs and Vans, you can expect to pay about $75 to $150. The condition of the vehicle plays a key role which will require extra services if you want your car to look brand new.
The Best Car Detailing Services in Ottawa
Now that you know what to look for in a good car detailer, it's time to find one in Ottawa! Below is a list of our top picks: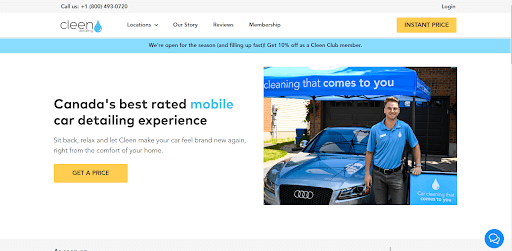 There's nothing more satisfying than restoring your vehicle to its original condition after a long day on the road. Cleen will drive to your home and provide a seamless auto detailing experience. 
The Exterior Cleen package includes an exterior wash, wax sealant treatment and rim & tire care service to make sure you have the brightest shine around! 
They also provide the Interior Cleen package that consists of vacuuming, steam cleaning, shampooing and leather conditioning as well as polishing treatment of plastics, vinyl and door jambs. All the best for your car!
Website:  cleendetailing.com
Phones: +16138752536
Address: 1554 Carling Ave, Ottawa, ON, K1Z 7M4
"Fantastic service at a good price, and they come right to your driveway. Will absolutely be using again!"

JREK Autocare has been serving the Ottawa area for more than 15 years. They know that every detail matters, which is why they offer three car detailing services packages. You can choose from a quick wash and vacuum or an intensive cleaning with added revitalizing options for the exterior of your vehicle as well!
They also offer paint correction and 1 to 5 years ceramic sealant protection with ECP Plus Protection insurance for your car to always look perfect. With the Antibacterial interior detail, your car will be safe and clean which is really important nowadays.
"Great restoration of the interior and exterior of my 2012 Sedan. Looks, smells and feels like new. What a difference that it makes especially in the vents and other small details that I would miss."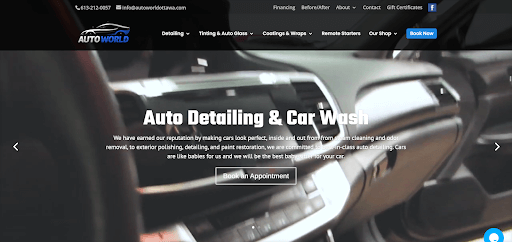 The Auto World team is committed to providing the best auto detailing and paint protection services at an affordable price. The professionals at TheAutoWorld will make your car shine like it was just bought off the showroom floor without breaking the bank.
They do auto glass chip fix, paint protection film, vinyl car wraps and windshield repair everything to make your car look like new. With more than 20+ years of experience and a highly trained and skilled team, your vehicle will be in great hands.
"I was so pleased with the auto detailing provided by Auto World. My car looked like it was brand new! They were on time, professional and friendly, and the quality of their work was impeccable. I will 100% be using them again at the end of this season! They come with my highest recommendation."
Splash auto care is a family-owned and operated automotive repair and detailing facility that has been proudly serving the Ottawa area since 2012. Their commitment to quality means you can expect nothing but excellence from them!
The next time you think your vehicle is impossible to clean, just consider the team at Splash. The inside will look brand-new again. They will get all those stubborn dog hairs out from behind seat covers too. They also will dress and clean your wheels and tires and hand wash the exterior of your vehicle. 
"These guys are great. Super detailed, very professional and very friendly. It was a great experience. My car was there for 3.5 hrs but looks brand new. Very reasonably priced as well. Great job team splash!"
5) Ginious Auto Mobile Detailing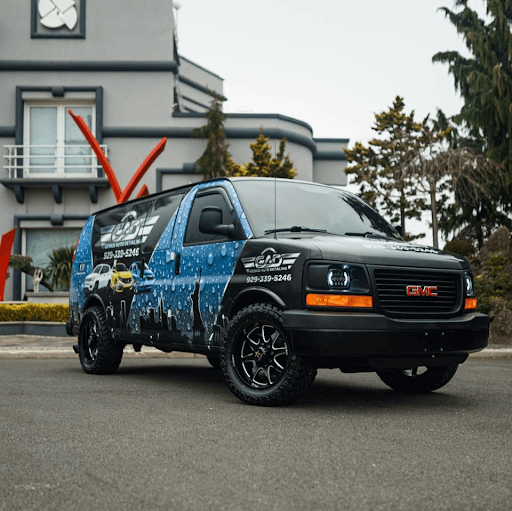 Ginious Auto Mobile Detailing offers door-to-door service so you can save time, and money on transportation costs! You deserve nothing less than world-class care from them. The inside of your car would be clean and with a fresh smell to help create an enjoyable driving experience. 
This will involve deep-cleaning techniques that sanitize upholstery and surfaces for a germ-free finish which will make you feel more confident on every journey! As well as their 5 steps exterior hand wash process leaves nothing left untouched – they will give your vehicle a new life by removing any defects from paintwork as well. 
"Great company, very professional, easy to use website which has all the information you need. The car looks maybe even better than when I got it brand new. Awesome attention to details. They were 2 and they worked 6h-7h on the car, with a lot of products, there's no way you can replicate the same results alone on your end. I definitely recommend them. I'll be a returning customer for sure!"
6) Specialized Auto Image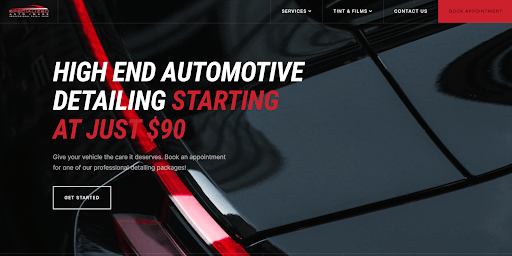 Specialized Auto Image's professional auto image services will work on any type of car or truck. From scratch (light scratches) all the way up through full heavy damage,  they will do everything in their power to restore it. 
Their packages include full interior and exterior detailing: carpets and mats shampooing, leather cleaning, all interior trim and cup holders cleaning, door jams wiping and a full window cleaning service. They also have a Hi-tech silicone wax/sealer applied for long-lasting paint protection.
"Amazing attention to detail !!! These guys know cars and are extremely passionate about it. Your car will be in great hands and exceed your expectations."
7) Slick Automotive Solutions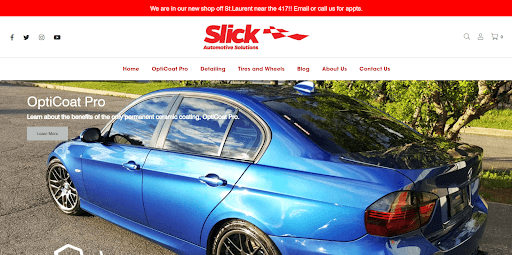 If you're looking for an Ottawa, Ontario-based detail shop that provides high-quality work and competitive prices then look no further than Slick Automotive Solutions. They offer everything from interior cleaning/restorations to exterior washing and waxing. They handle both personal fleet vehicles as well as company cars. 
They have authorized Opti-Coat Pro installers which is a hard-wearing, ceramic clear coat for superior resistance to scratching and protection from chemical etching due to environmental impacts. So your car will be clean and protected.
"Got an interior detailing service done on my work truck. It hadn't been cleaned all winter and was a real mess. The Slick Automotive team made it look as good as new and it was ready to pick up at the time they said it would be. Great customer service. Will definitely be back."
8) DYMND Automotive Group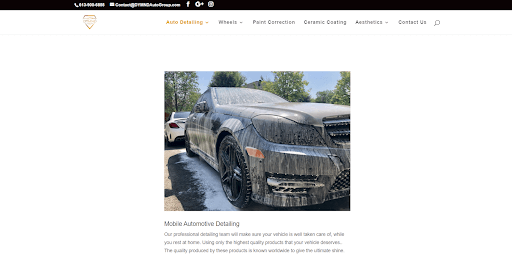 DYMND Automotive Group is a skilled detailing team who will make sure your vehicle is well cared for, while you rest at home. They can restore original factory standards on all exterior surfaces including but not limited to: bumpers & emblems(front/rear), headlights & tail lights-visor mouldings, and much more! 
Their interior cleaners use only premium grade supplies which don't leave spots behind – keeping even leather seats looking clean as new. 
They take pride in their track record of success and excellent customer service. Their team has been able to work on a wide range of services for luxury vehicles, including polishing cars or correcting paintwork with an emphasis on interior & exterior detailing!
"Nafis and his team provided exceptional service as they did an interior and exterior detail of my car. The quality of their detailing is aligned with the ones you would get at a car dealership. The best part about their service was that they were mobile and came to me with all of their own equipment, electricity and water. I didn't even have to lift a finger for them to detail my car. Would definitely use them again in the future."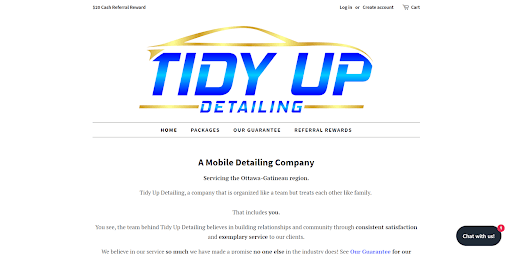 Tidy Up is more than just an exterior cleaning service. They are committed to becoming your partner in maintaining the quality of life in every detail, from tires and wheels all the way down to caring for cracks that may form over time due to natural wear or improper repair work.  
They are a mobile detailing company and will come straight to your house everywhere in the Ottawa-Gatineau region. They specialize in pet hair removal as well as exterior wash and dry. They also provide COVID-19 Steam Clean Sanitation!
"I was super impressed with Tyler and his team. They did an amazing job on my car. I have used other detailing services in the past, but what I appreciated about Tidy Up was their attention to detail. They blew my expectations out of the water. I would definitely recommend it and I will be using them again."
10) EnviroSteam Mobile Detailing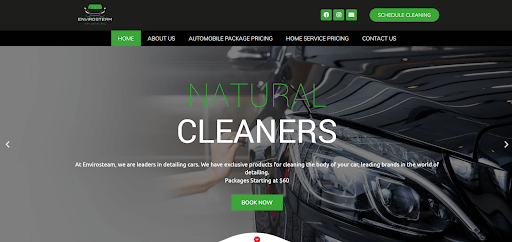 EnviroSteam Mobile Detailing are professionals with the best training in car detailing and professional cleaning of vehicles, RVs and boats. They generate minimal waste water while using biodegradable products that protect the environment! 
Their experienced staff would love to assist you with all your vehicle needs; whether it's just a quick wash & vacuum or something more extensive like detailed interior + exterior services including shampooing leather seats which will make them look brand new again!
"Moe and his colleague arrived promptly and were well equipped with their mobile unit. Moe steam cleaned the beige carpeting and mats in my 11 year old car and they looked amazingly clean. He also steam cleaned my two child car seats and they looked like new. Even my speakers sounded better and then I learned afterwards he cleaned them too!!! I would highly recommend Envirosteam Mobile detailing, with no hesitation!!!"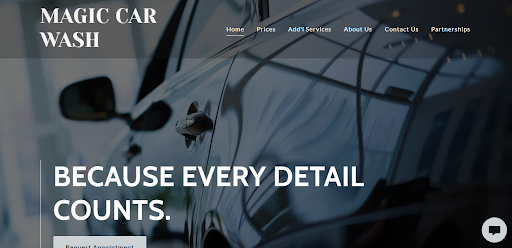 Magic Car Wash promises to provide the best possible car wash service available. The staff is highly detail-oriented and always strives for excellence in their work. In addition, all of Magic Car Wash's employees are committed to providing top-quality customer service. This means that they will do everything in their power to ensure that you have a positive experience while visiting them. They aim to exceed your expectations every time you visit them, ensuring that your car looks and smells like new!
Their Car detailing services are essential steps in keeping your car looking its best. The service removes all dirt, dust, smudges, scratches and other contaminants from your vehicle's exterior to give it a clean look that will impress anyone who sees it. In addition to giving your car a new appearance, the detailed work can also restore some of its original features such as shine or protection against rusting. If you're interested in having your car professionally detailed then visit one of their trusted providers today!
Website: magiccarwash.ca
Phones: +16132308585
Address: 350 Albert St, Ottawa, ON K1R 1A4, Canada
"I was more than impressed by the quality service that I received from Magic Car Wash.It was very important to me to be associated with people who have this expertise and who are sincerely interested in ensuring that I am satisfied.I take great pride in looking after my car and will gladly have Magic Car Wash continue to assist me with this!"
12) Barrhaven Car Detailing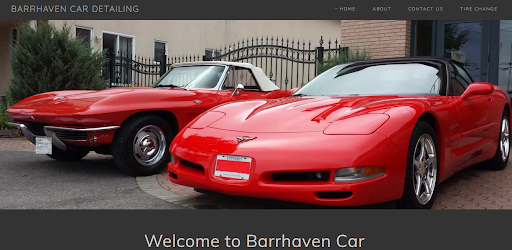 Barrhaven Car Detailing is a mobile car cleaning business that's operated by a local husband andwife team with 16 years of experience. They are the friendliest, most honest auto cleaning team in Barrhaven and Nepean, Manotick, Kanata and surrounding areas. They offer an affordable and convenient service that will help keep your vehicle looking its best. Their technicians use state-of-the-art equipment to clean all types of vehicles quickly and efficiently – from cars to trucks to motorcycles. 
From interior upholstery shampoo to exterior paint polish, their team has everything you need to get your vehicle looking its best. They also offer a range of other services such as waxing and mobile tire change, which can help keep your car shining all year long! Whether you need regular exterior car washing or just a quick detail job, they can accommodate your needs. Contact them today for more information!
"Amazing customer service! The quality and attention to detail along with the incredible customer service - from Mitchell who did the work to the owner checking in to be sure I was a happy customer, I wish I could give higher than a 5!"
The list of the 10 best car detailing services in Ottawa is a great place to start if you are looking for someone to help take care of your vehicle. These companies offer high-quality services at competitive prices, so you can be sure that your car will look its best when they're done with it.
 If you're not sure which company is right for you, be sure to read the reviews from past customers before making a decision.