The best financial planners will help you save money, invest wisely, and plan for your financial future.
Managing financing can be a difficult task for many people. This is especially true if you do not have a lot of experience dealing with money. If you are looking to get your finances in order, it is important to find a good financial planner.
Here we compiled a list of the best financial planners in Ottawa. We chose these financial planners based on their fees, credentials, and the type of services they offer.
Whether you are looking for help with investments, saving for retirement, or simply want to get your finances in order, one of these financial planners can help you.
If you also need someone to handle your taxes, we suggest checking out our list of the best personal tax accountants in Ottawa.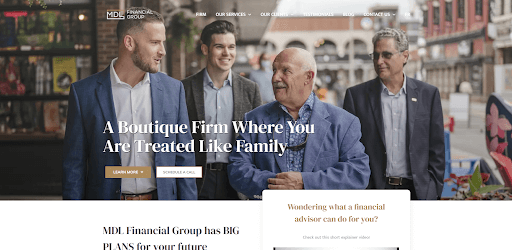 MDL Financial Group has big plans for your future. With their roven financial planning process, they help successful business owners and professionals achieve the retirement they've always dreamed of. Their professional financial advisors build a personal relationship with each and every one of their clients, which allows them to tailor their advice to each client's specific needs. This ensures that you receive the guidance and support you need in order to reach your goals successfully. 
As you begin to consider retirement, as Fee-Only Ottawa Certified financial planners they are able to help you make the critical decisions about cash flow, investments, taxes and risk management.
They understand that everyone's situation is unique, so they will work diligently to create a plan specifically tailored to meet your individual needs. 
"Dennis and I have had a great experience with MDL Financial Group. We have been very pleased with the support and expertise of Gabriel and he has helped us out a great deal in understanding the financial market. Gabriel is very efficient and professional in all that he does. He is an asset to the company."
2) Your Private CFO Family Office/ IA PrivateWealth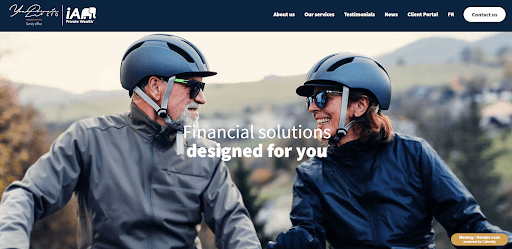 Your Private CFO® is an Ottawa based financial services office that has been providing customized solutions to clients since 1990. 
They work with entrepreneurs, professionals and retired people who want a tailored approach when it comes time for them to invest or manage their finances in order to make smart decisions on how best handle money wisely!
Their services include solutions for entrepreneurs, retirement strategy, insurance help or estate planning. They are able to develop and create a range of services tailored in accordance with the various cycles in your financial life.
"Paul has been my financial advisor for 15 years; very detailed, communicates clearly any changes in my portfolio or recommendations as markets conditions change."
3) Forest Financial Planning
For more than two decades, Forest Financial Planning has been a premier provider of fee-only financial planning services. 
They don't manage money or sell products; instead, their goal is to provide you with unbiased advice that helps mould your future by equipping you on how best to handle what's ahead so it can be accomplished successfully!
At Forest Financial Planning, they equip you with a tailored financial plan according to your financial situation, goals and risk tolerance. They can help business owners with cash-flow management and tax efficient long-term planning as well as creative pre-retirement plans to help you bring some light to your financial future during your retirement.
"Alex is very professional and provided me with a very thorough investment plan that really helped me get a clear path to meet my goals. I was extremely impressed and satisfied with his work and highly recommend him to everyone. He's also extremely nice and lovely to talk to. Thanks again Alex!"
4) Adam Schacter CFP, Financial and Investment Advisor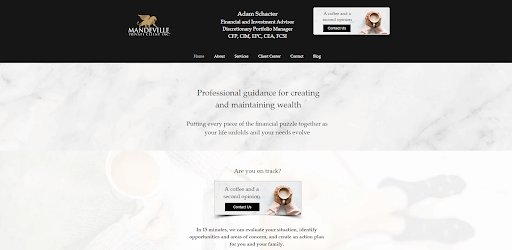 Adam Schacter is one of the top advisors in his field, and he can offer you a personalized and independent financial process that puts every piece together exactly how you need it. 
This gives YOU control over your life! If you're thinking about retirement, wanting to plan for major purchases or just wanting to save tax dollars then now is the time to contact them for help. 
Start committing to your financial integrity today so that you have plenty of time on your side! In 15 minutes, they can evaluate your situation, identify opportunities and areas of concern, and create an action plan for you and your family – so don't wait any longer! 
Contact them today to learn the basics and get started on your path towards financial well-being.
"Adam has been working with our family for a number of years. He is honest and has our best interests at heart. With Adam's expertise, we pay less in taxes, have an understanding of our financial plan, and we're on track to meet our financial goals."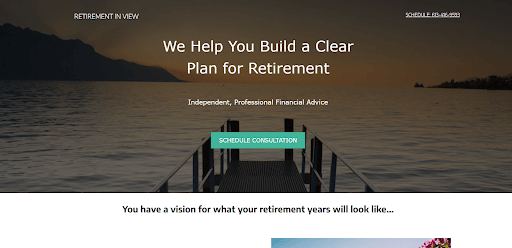 Don't worry about retirement planning – Retirement in View are here to help! With their wealth of experience and financial advisors, they can guide you through every step of the process until you achieve your goal. 
They'll take all the confusion and anxiety out so that your retirement is as stress-free an event as possible! 
From the moment you start working with them, it's clear that your learning advisor has a lot of knowledge and patience. They guide you through all aspects patiently while answering any questions along the way. 
Plus, they're always available for consultation if needed via virtual video conference which makes things more comfortable and convenient for everyone involved. 
As a Fee-Only Certified Financial Planner (CFP),  they don't sell financial products which eliminates any potential conflicts of interest – they can truly work in what's best for your interests!
"Ayana Forward of Retirement in View is professional, competent, provides good advice and clear reports, and is very pleasant to work with. I trust her work. She is respectful of my level of understanding of financial matters and does not expect her clients to have a lot of money, unlike many financial planners. In other words, Ayana meets you where you're at, money-wise! She has provided me a realistic and reassuring roadmap to financial security in retirement I highly recommend her."
6) Potvin Financial Services Ottawa (Nepean)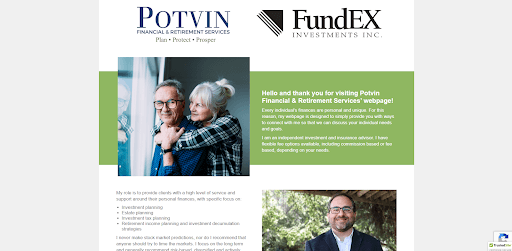 Kevin Potvin is an independent investment and insurance advisor that focuses on helping his clients find tailored solutions for their needs. He offers flexible fee options, including commission-based or fee-based service depending upon what you're looking to do! 
His areas of focus include estate tax issues like gifting plans or transferring wealth during retirement years into different investments that will generate more long-term income; taxation effects related to selling assets at varying points in time so you can maximize what's leftover after mail duty; and risk management through actively managed portfolio investments. 
HE never makes stock market predictions, nor does he recommend that anyone should try to time the markets – he believes in focusing on the long term instead. 
Generally, he recommends risk-based, diversified and actively managed portfolio investment solutions designed specifically for today's complex markets.
Website: potvinfinancial.com
Phone:  +16132246561
117 Centrepointe Dr Unit #320, Nepean, ON K2G 5X3, Canada
"My family has been entrusting our investments with Kevin and his team for years. Kevin is very professional and if we have any questions Kevin and his team are very quick to answer them promptly. We would definitely recommend Potvin Financial Services to anyone looking for a financial planner. Keep up the good work."
FAQs for Financial planners
When it comes to your financial future, it's important to seek out the help of a qualified professional. The list above features some of the best financial planners in Ottawa, so you can be sure that you're getting the highest quality advice possible. 
These planners have years of experience and knowledge in all areas of finance, so they can help you plan for any contingency. Whether you need assistance with retirement planning or debt consolidation, these experts will be able to guide you on the right path.