Looking for a top soccer experience in Ottawa? Join the 5 best soccer clubs in the city! They offer a welcoming community, affordable fees, great leadership, and skilled coaches. All skill levels are welcome, so whether you're a beginner or a pro, you'll fit right in!
If you're into golf, explore the city's best golf clubs and indoor golf facilities. And for fitness enthusiasts, check out Ottawa's top yoga and hot yoga studios and pilates options!
What's the Average Cost of Soccer Clubs in Ottawa?
Annual membership for an adult starts at about $100 and can increase to around $250 for more competitive clubs. There are even clubs that charge upwards of a few thousand dollars if you're looking to join an academy team.
For children, the average cost of soccer clubs in Ottawa is about $80 to $200 per year. Some clubs offer discounts for multiple siblings who register.
Some other costs to consider are the cost of uniforms, equipment, and tournament fees which can add up to a few hundred dollars.
Joining a soccer club is a significant investment, but it's one that can pay off in so many ways!
The Best Soccer Clubs in Ottawa
Now that we've gone over the cost of joining a soccer club, let's dive into our list of the best soccer clubs in Ottawa!
The Ottawa Coliseum, now situated at The RA Centre, hosts a series of soccer events scheduled for November 4th and 5th (year unspecified). These games cater to various age groups, including U13, U14, U15, U16, U17, and U18, with both boys and girls participating in 7 v 7 matches. Each game has a duration of 60 minutes, and the fees range from approximately $2,550 to $2,600 plus tax per team. 
Currently, there are 10+ available slots for each age category. For the most up-to-date information and registration details, it is recommended to visit The RA Centre's website or contact them directly!
"Great save and tremendous tournament yesterday Jesse."
YSSA, established in 2011, focuses on nurturing soccer skills in individuals while fostering teamwork. Their elite trainers offer positive coaching, empowering players to build confidence and a success-oriented mindset. This not-for-profit organization, founded by former professional players, aims to provide opportunities to aspiring young talents. 
Through monthly programs spanning three seasons, from beginner to advanced levels, YSSA ensures an enjoyable learning experience. In partnership with the Ottawa Recreational Soccer League (ORSL), they offer affordable indoor and outdoor games, promoting youth soccer in the city.
"We've been to a few clubs in the city in the past couple years and YSSA is the best environment your children can be in, to say the least. The coaches have this infectious energy, the training is extremely age specific and specialized, they know everyone's names, and everyone seems so happy. I love watching my children practice or play, would definitely recommend to anyone in the Ottawa area (especially south end). Not to mention, they have a fully operational structured league for developmental players between 6 and 14 that only competitive players would experience at other clubs. Thank you YSSA!"
Ottawa TFC is dedicated to nurturing top-tier talent in the capital, providing everything they need for continuous growth. Their mission is to develop individuals by instilling a winning mentality that transcends their entire life journey.
They believe in the importance of a strong work ethic and self-respect, not just on the field but in all aspects of life. Their approach begins with a rigorous focus on academics before integrating sports through their "Indoor Program." This philosophy aims to cultivate resilient individuals capable of overcoming life's challenges.
"If you are looking for a soccer club that will feel like family, look no further! Our kids have been involved with Ottawa TFC for over 10 years. I, myself, played with the club (Cumberland United), when I was young, almost 30 years ago. They provide top level coaching, many levels of play, and an environment that grows confident, responsible, talented players. Everything from U4 to adult, from coaching opportunities, to reffing opportunities, they are masters at everything they offer. Provincially, and Nationally accredited!"
4) Bel Air Lions Football Club Of Ottawa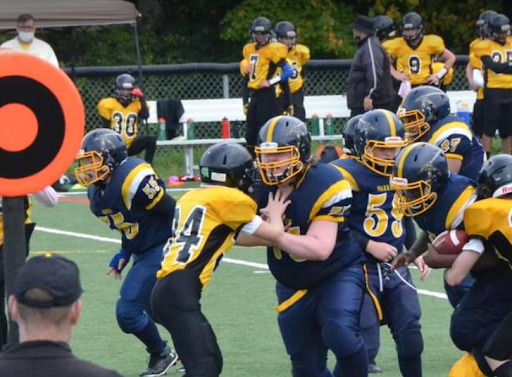 Bel-Air Lions Football Club's coaches are outstanding role models. They prioritize consistency and loyalty, fostering unity among players and coaches.
This club is powered by dedicated volunteers who genuinely care about the well-being of every child on the team, putting their interests first, even above winning.
The coaches' dedication is rooted in their belief in character development. If you want your child to become a role model on and off the field, Bel-Air Lions Football Club is the place to be!
"Great club with some of the best people volunteering. We are on 8 years with this club. John, Creig, Jannet, and so many more have been leading this group for over 40 years. Consistency shows in all the returning players as coaches."
Train effectively with ComePlaySoccer. Whether you seek individual skills sessions or group fitness training, their experienced coaches help teams reach their goals. Competitive soccer offers a chance to gauge your skills, with bi-weekly practices and weekly games during the summer. 
It's a vital step before advancing to more competitive age groups. ComePlaySoccer boasts an excellent facility and a commitment to nurturing a soccer mindset in kids. Their fun approach ensures players stay engaged and passionate about the game!
"The training has been exceptional. Our daughters soccer performance has significantly improved with the added training. !"