Horseback riding is one of the most exhilarating activities available! It's a great way to get outside, see some beautiful scenery, and learn about horsemanship. There are many reputable horseback riding centres in Ottawa that offer great experience at reasonable prices. 
Many of these companies provide lessons for beginner riders as well as more experienced ones. When you choose any of these horseback riding facilities, you can be sure that you will have an enjoyable time while learning something new! 
We selected these best horseback riding centre in Ottawa based on their excellent reputation, the variety of services they provide (including trail rides), and their commitment to providing quality care for their horses.

For other ways to have fun, feel free to visit the best indoor golf facilities, the best indoor playgrounds, the best indoor tennis courts, or the best places to roller skate in Ottawa.
What is the average cost of horseback riding in Ottawa, Ontario?
The cost of horseback riding in Ottawa, Ontario can vary depending on the type of riding you are interested in, the length of your ride, and any additional services or amenities offered by the center. Some centers may offer hourly rates for guided trail rides, while others may offer half-day or full-day packages. 
Generally speaking, prices for horseback riding in Ottawa can range from around $40 to $100 per hour, depending on the center and the type of ride. It's a good idea to call around to different centers in the area to get a sense of the costs and find the best fit for your needs and budget.
The Best Horseback Riding Centres in Ottawa
1) restige Woods Equestrian Centre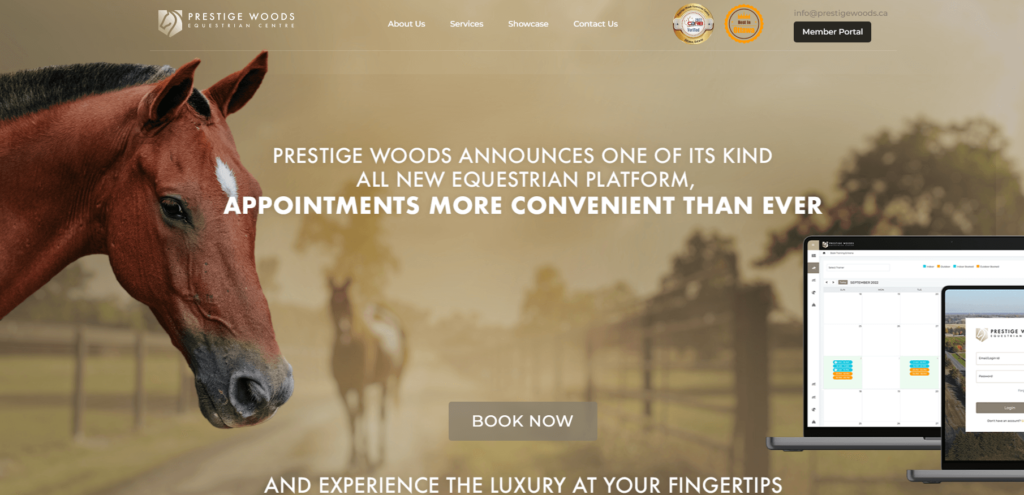 Prestige Woods Equestrian Centre is a premier equestrian center that offers everything horseback riding lovers could want. The facility features top-of-the line horse care, exceptional comfort, and overflowing passion — premium! 
Apart from being a beautiful home for your equestrian partner, the center oozes luxurious amenities that welcome you with open hands and endless comfort. From spacious barns to well-maintained trails, this state-of-the-art facility has it all. 
In addition to providing world class services and facilities, the centre also boasts an impressive collection of horses (both riding and breeding) which can be viewed by appointment only. 
If you're looking for a place where both you and your mount can feel at ease, then look no further than Prestige Woods Equestrian Centre – your ultimate luxury destination for horses!
" Ottawa Granite Pro Inc. was recommended to us by our Cabinet Makers... we were welcomed into the warehouse to see in person all options available and made our selection... when it came to installation, we were pleasantly surprised that it took place almost 10 days earlier than originally planned. You will not be disappointed! Nick was our main contact, he was very pleasant and professional. LOOKS GREAT!! "
2) Brookson Riding Academy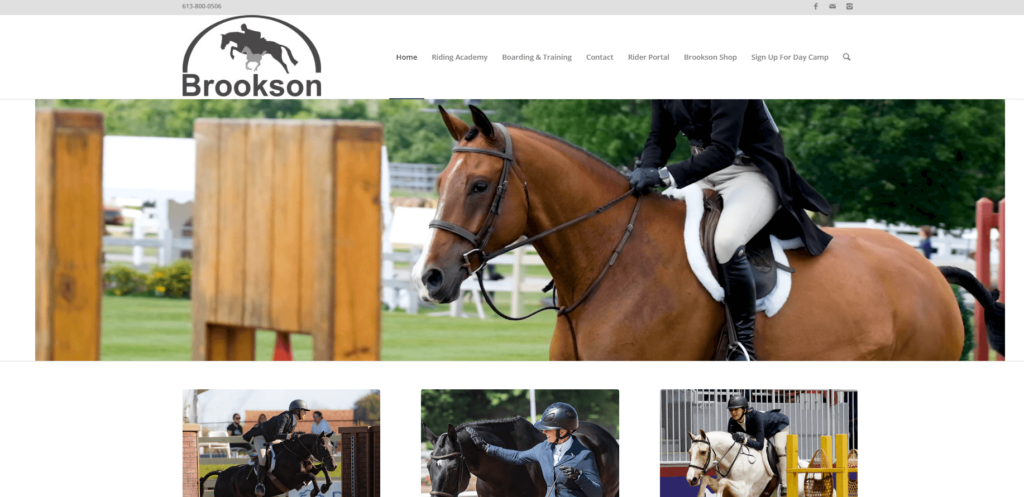 Brookson Riding Academy is a horse riding facility that provides a variety of amenities and services. These include heated barns, indoor and outdoor rings, large pastures, and top-quality safe fencing. 
In addition to providing these essential features for riders of all levels, the academy also offers knowledgeable staff who can provide guidance on horsemanship skills. 
Whether you're just starting out or are an experienced rider looking for new challenges, Brookson Riding Academy has something special waiting for you!
" I've been a customer of Planet Granite for years. It's very hard these days to find a business that's as honest, delivers a great product and is competitively priced as Planet Granite. The owner and her team are absolutely amazing to deal with. On my last project, I was very tight on time and although I went to planet granite last minute, they accommodated me and delivered my quartz counter way before schedule. Thank you! "
3) Royale Equestrian Centre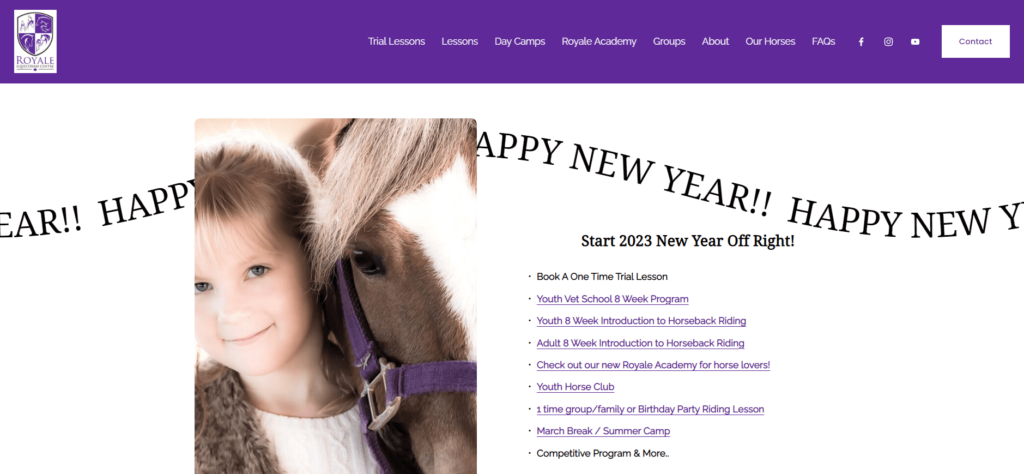 Royale Equestrian Centre is a horse training center that offers riders many great opportunities to learn, grow, and achieve their goals. 
All of the trainers are passionate about horses and love to share their passion with others through the various programs they offer. These include riding lessons for all levels of experience as well as trail rides, barrel racing events, equestrian campsites/lodges/cabins rentals, etc. 
In addition to providing excellent horse-related services, the center also features a great facility where riders can have lots of fun while learning new things. This makes it a perfect destination for anyone looking to explore their interests in horseback riding or horse shipping further!
" Exceptional service! From the moment We walked in until installation, the service we received from TGI was amazing. Jennifer was knowledgeable about all the products offered and could almost read my mind when I explained what I was looking for! Would definitely recommend this business to anyone and everyone looking for countertops for their home renovation. "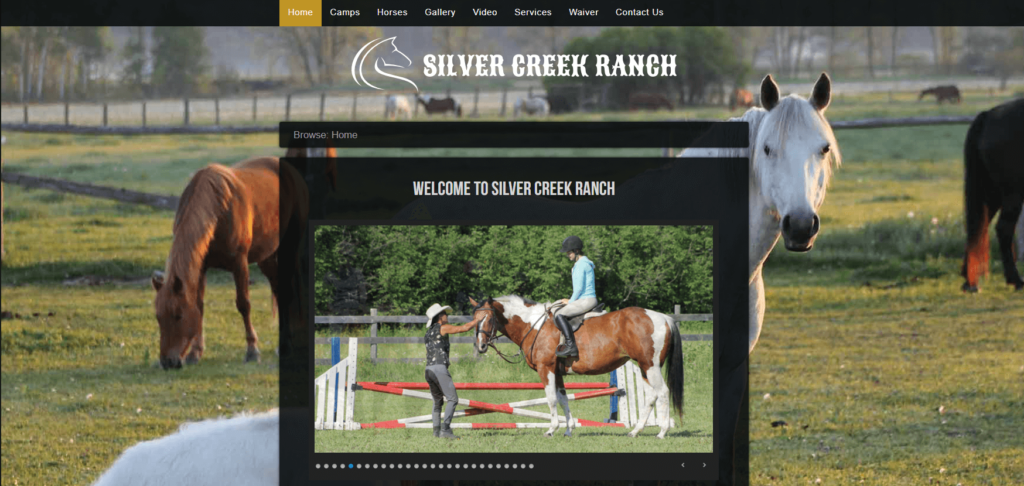 Silver Creek Ranch is a horseback riding facility that features both instructional and consulting services for English and Western riders from beginner to advanced competitive level. The ranch also provides plenty of equestrian activities, such as trail rides, barrel racing, roping events, jumping competitions, etc.
It's an ideal place for those who are interested in learning about horsemanship or improving their skills at a professional level. In addition to horses, the ranch has facilities for camping and fishing.
" I would Recommend 100% without a doubt I've been dealing with platinum for over 20 Houses and they came and did my mother's place as well. Their customer service is impeccable their installers are really good. Always had a good experience with Moe, Carol and the installers. If you're looking for a place to get quartz it's definitely the place. Thanks Again to Moe and his team! "
Horseback riding is a great way to spend time with family and friends while getting some exercise. There are many horseback riding centres located in Ottawa that cater to all levels of experience, from beginners to advanced riders. 
With experienced instructors and beautiful trails, you're sure to have an enjoyable experience at any of these four fantastic locations. So saddle up and head on out – your adventure awaits!
If you have your own pet, be sure to check out the best dog walking services, the best dog daycares, or the best veterinary clinics in Ottawa!