The best sunflower fields and mazes in and around Ottawa are a fun getaway from the city and are great for photo ops!
In and around Ottawa, there are many gorgeous sunflower fields and mazes. Here we chose sunflower fields based on their beauty and accessibility, as well as the variety of activities offered on-site.
Whether you're looking for a kid-friendly day trip or a chance to look at some beautiful sunflowers, these fields and mazes are perfect. Immerse yourself in the sunflowers and enjoy this special experience. 
These spots are a must-visit for Ottawa flower lovers, children and families, and people who love a good challenge! Sunflowers are only in bloom for two weeks, so make sure you visit soon!
This summer, enjoy the natural beauty of the water and beat the heat by swimming. If you don't know how to swim, worry not, check out our list of the best swimming lessons in Ottawa. And If you're also looking for great beers to enjoy by the pool, don't miss our roundup of the best breweries in Ottawa.
What are the Most Popular Activities in Ottawa at Sunflower Fields and Mazes?
There's nothing like a good old-fashioned family day out, and sunflower fields and mazes offer the perfect opportunity for this. Pack a picnic lunch, bring some sunscreen, and spend a few hours exploring the Ottawa area's best sunflower fields and mazes. If you want to make a day of it, there are plenty of other activities nearby that the whole family will enjoy.
If you're visiting one of Ottawa's sunflower fields or mazes, make sure to:
Take plenty of pictures! Sunflowers make for great photo ops.

Pick a few flowers to take home with you.

Bring a picnic lunch and enjoy a meal surrounded by beautiful flowers.

Wear sunscreen and insect repellent to protect yourself from the sun and bugs.

Be respectful of the flowers and the property they're on. Do not pick flowers that aren't yours, trample through fields, or damage any property.
The Best Sunflower Fields and Mazes in and Around Ottawa
Now that you know what to do when visiting a sunflower field or maze, it's time to choose one to visit! Here are our top picks for the best sunflower fields and mazes in Ottawa: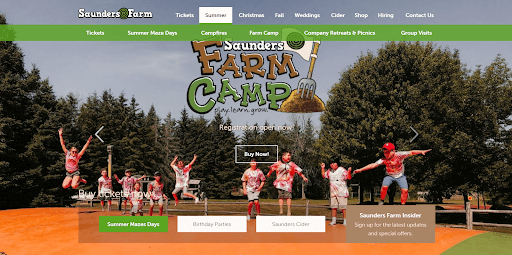 Saunders Farm is more than just a working farm – it's a true oasis for those looking to get away from the hustle and bustle of city life. With over 150,000 trees planted, Saunders Farm is one of Canada's greenest attractions. 
The farm is also home to a variety of unique flower fields, including sunflowers, which add an extra touch of charm. In addition to the stunning scenery, Saunders Farm also offers a variety of fun activities for visitors to enjoy. From the tavern and snack shacks to the themed areas and mazes, there's something for everyone at this one-of-a-kind farm. 
And for those looking for a truly unique event space, Saunders Farm also offers rentals for weddings and other seasonal events. So whether you're looking to escape the concrete jungle or host a one-of-a-kind event, Saunders Farm is the perfect place for you.
"Great place! Staff was friendly, the kids were overwhelmed with all the fun things to do, and ive heard they are about to install a pizza oven?!?! Don't know why I've never been here before but I'm definitely coming back!"
"This is a very popular place to visit. There is a great deal of things to see and do especially for youngsters. There is a haunted village too. The wagon rides are great and very popular. It's a great enjoyable place to spend a few hours."
2) Central Experimental Farm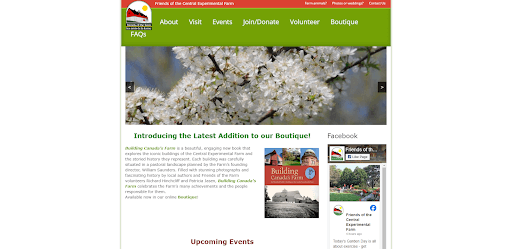 A jewel in the heart of Canada's capital city, the Central Experimental Farm has enchanted visitors for more than a century. The landmark is surrounded by the city, a luxurious oasis of grain-filled fields, barnyard animals, stunning gardens, and the arboretum. 
They have stunning mazes and various other attractions that will catch your eye while visiting them here. They even provide unique events all year round that are filled in a calendar so you can visit them any time of the year for a great experience on specific dates. 
You can even purchase a puzzle of various locations on this farm for you to put together so you can have something to remember this place with. Embark on a journey to this wonderful place today for an experience you won't soon forget.
"Always love coming here, pur latest experience was amazing, very quiet and we got to learn new things about the animals with the employees and saw the cows being milked which was also neat."
"Great green place. Especially in the begining of the spring. Around end of April or first week of May. That time flower trees open with pink and white flowers. Highly recommend that place"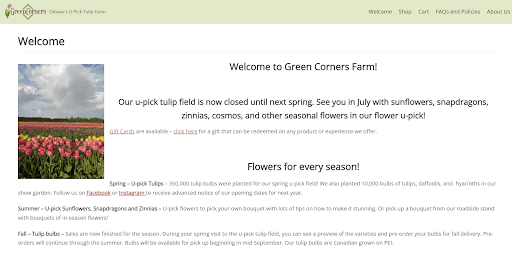 Green Corners Farm is a unique tulip flower farm run by an environmentally conscious couple. At the farm, you will be surprised at the assortment of flowers they have, ranging from simple tulips to even sunflowers. They even have an entire sunflower field for you to see and explore! 
In addition to being able to purchase flowers, you can also enjoy them in a variety of different ways. For example, you can take a leisurely stroll through the fields or go on a guided tour of the farm. You can also learn about how the flowers are grown and cared for. 
Whether you're looking to buy flowers or just enjoy some time surrounded by nature, Green Corners Farm is the perfect place to go.
"First time coming here all the way from Montreal. The field is super well maintained with great sunflowers selection. The owners, Alan and his wife, were super friendly and welcoming from beginning to the end. Can't wait to come back in Spring for their tulips. Highly recommend this place!"
"Awesome little farm and so easy to get to! I've been here for tulip picking as well as sunflower picking, and loved both. They also have snapdragons, and will have other flowers depending on the season (and thousands more tulips next year!). VERY reasonable prices and super sweet owners! Will definitely be back for more picking. 🌻🌷"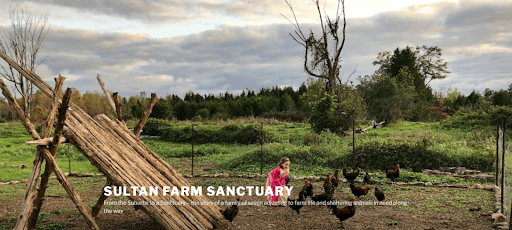 The Sultan Farm Sanctuary is a family-run farm and animal sanctuary located in the far west end of Ottawa. Every year, they open a beautiful field of sunflowers to the public, with all donations going towards the animals living at the sanctuary. 
This provides a unique opportunity for people to enjoy the sunflowers while also supporting a worthwhile cause. The Sultan Farm Sanctuary is a valuable resource for both animals and humans, and their annual sunflower event is a perfect example of this. 
Thanks to their efforts, everyone can enjoy the beauty of nature while also helping to make a difference in the lives of those in need.
"Beautiful spot from generous family that own the farm. Bring donation for the cash box and also visit the online donation area to help them out with this FREE activity"
"Sunflower trail is beautiful and large. Loved our time and photos turned out to be a fairytale. But just be cautious of bee stings."
FAQs About Sunflower Fields and Mazes
Sunflowers are a special plant that is in bloom for a limited time. These sunflower fields and mazes in Ottawa and nearby have a sea of beautiful flowers for you to get lost in. Aside from the sunflowers, enjoy delicious foods and countless other activities for you and your children.
If you're looking for a fun day out with friends or family, be sure to check out one of these sunflower fields and mazes in and around Ottawa. The changing colours and beautiful scenery are well worth the trip!