The best pilates in Ottawa is those that offer a variety of services to their clients. They should also be able to provide a comfortable and safe environment for their clients to workout in. 
Pilates is a form of exercise that focuses on strengthening the core muscles and improving flexibility. It is often recommended for people who suffer from back pain because it helps to align the spine and improve posture. 
Pilates can be done at home or in a studio, and there are many different types of classes available depending on your level of experience and fitness goals.
In this article, we will share with you our list of the 9 best pilates studios in Ottawa. They offer high-quality instruction, great facilities, and plenty of class options to choose from!
Keeping healthy and fit is extremely important. If you're looking for a fun, yet effective way to wellness, check out the best yoga studios in Ottawa and the best gym memberships in the city!
What's the Average Cost of a Pilates Class?
The average cost of pilates classes ranges from $80 to $170 for a private one-to-one session, and between $40 and $70 for a small group class. 
A variation on studio-based Pilates, rapidly gaining popularity, is a larger group class using the most versatile of all Pilates machines – the reformer. These classes tend to be slightly more expensive than traditional group classes, but offer a more intense workout. The average cost of a reformer class is between $80 and $100.
The cost of Pilates classes can vary depending on a number of factors, including the type of class, the location, and the instructor. Studio-based Pilates classes are typically more expensive than group classes, due to the increased overhead costs associated with renting studio space. Private one-to-one sessions are also typically more expensive than group classes, as they offer a more personalized level of instruction. 
The Best Pilates Studios in Ottawa
Now that you know what to expect in terms of cost, let's take a look at some of the best pilates studios in Ottawa!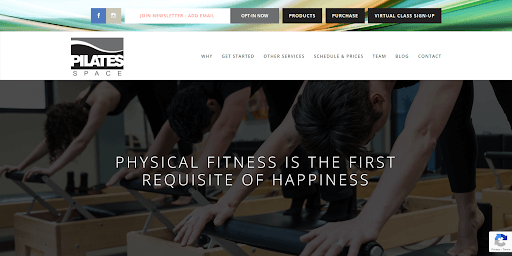 Most people know that Pilates is great for building strength and improving flexibility. But what many people don't realize is that Pilates can also be an incredibly effective way to relieve back pain. That's why Pilates Space is proud to offer the Fletcher Pilates® program, which is designed specifically to address back pain. 
Through a combination of strengthening and stretching exercises, the Fletcher Pilates® program can help you to reduce your back pain and improve your overall mobility. And because the program is taught by expert instructors, you can be confident that you're getting the best possible instruction. 
So if you're looking for a way to reduce your back pain, be sure to check out Pilates Space. You'll be glad you did!
Email:  info@pilatesspace.com
Phone:  +16137452837
Address:  340 MacLaren St #100, Ottawa, ON K2P 0M6, Canada
"I've been attending group classes and private sessions at Pilates Space for almost 10 years now. I've worked with so many teachers, some have left, some are still there - and have loved every one of them. Each of them brings their own style and mood to the class and takes the time to help you get the most out of the training. If I ever find myself struggling to get to class, the minute I show my mood turns around. I always walk out of class grateful (and tired) that I attended. This is where you want to be if you are interested in Pilates."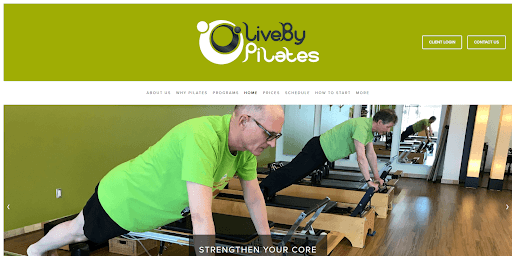 LiveBy Pilates is a team of positively energized people who have studied under different schools/methods like those taught by Dianne Miller, Michele Larsson, Stott, BASI (Body Arts and Science International), Polestar Pilates and Balanced Body. Their experience in these diverse methods has made them this unique group where each person brings their own outlook to enrich students!
They offer private sessions as well as clinical pilates. And if you're suffering from chronic muscle pain their muscles activation technique and osteopathy will help you live your life again. Not to mention their unique The Pilates Body™ Self-Assessment which is a library of videos that walk you through a series of range of motion, mobility, and strength tests to help you record your benchmark scores before starting and after completing the program.
Cleverly crafted and delivered with positivity and energy, LiveBy Pilates is sure to help you reach your fitness goals.
"Exceptionally knowledgeable in helping your healing process. Free parking, downtown and personal attention even when in a class! No more gym for me. The teachers here are compassionate, supportive but push you to find your confidence and strength . Amazing!"
3) Glebe Pilates Reformer Studio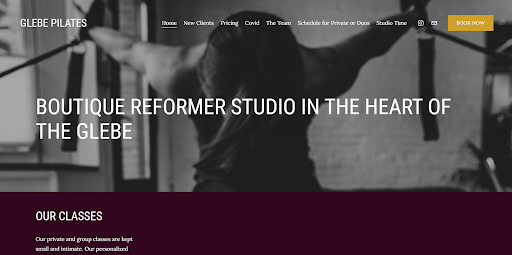 Amy, proud owner of Glebe Pilates, simply loves Pilates because it has helped her address many health issues in a holistic manner. Pilates was gifted to her by a doctor after suffering from back pain due to scoliosis for many years. After only a few months of practicing the exercises regularly, she began noticing significant improvements in her overall health and most importantly – her chronic back pain had almost completely disappeared! 
Now she welcomes people into her studio where they can experience the benefits of pilates. The professional pilates equipment like reformer which is a sliding bed-like machine that uses springs and straps to create varying resistance, will allow you to target small muscle groups, create lean and long muscles safely. This unit not only offers a wide range of options when it comes to performing different exercises, but also has an adjustable pulley system that makes it easy to customize your workout according to your own fitness level and needs. 
Website: glebepilates.ca
Phone: +16138690317
Address: 829 Bank St, Ottawa, ON K1S 3V9, Canada
"Absolutely the best Pilates reformer studio I've ever been to. The teachers are also nice and attentive and really know their stuff. The reformer equipment is top notch. The location is great. Love everything about this studio."
4) Core Integrity | Movement and Pilates Specialist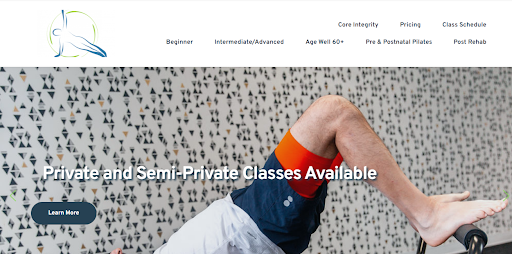 Core Integrity is a Pilates studio in Ottawa that offers a variety of classes for people of all ages and abilities. Their Westboro Pilates studio is located near the heart of Kanata, which makes it convenient for residents of the area. They offer beginner, intermediate and advanced classes to meet everyone's needs. Whether you're new to Pilates or looking to improve your technique, their class selection has something for you. In addition, they are committed to providing a welcoming environment where clients can build strength, flexibility and improve their health and wellbeing.
Their small group classes are designed to allow their instructors to offer more attention to technique, offer more motivation and encouragement without being intimidating or overwhelming for their clients. The classes are also tailored specifically for those who want an individualized training experience that is focused on their specific needs and goals like Prenatal & Postnatal classes. Furthermore, the class size ensures that each student receives ample personal instruction from the instructor. At Core Integrity they believe that pilates can help you achieve your goals both physically and mentally. 
Website:  core-integrity.ca
Phone: +16138666774
Address: 311 Richmond Rd Suite 302, Ottawa, ON K1Z 6X3, Canada
"I started seeing Sandra to see if Pilates would help with improving core strength due to back pain from having twins. Sandra is highly knowledgeable about biomechanics and addressing muscle imbalances. The sessions have made a noticeable difference with my back pain and posture. Pilates is also a very enjoyable form of exercise and Sandra is great at changing up the exercises and providing just the right amount of challenge so you're never bored."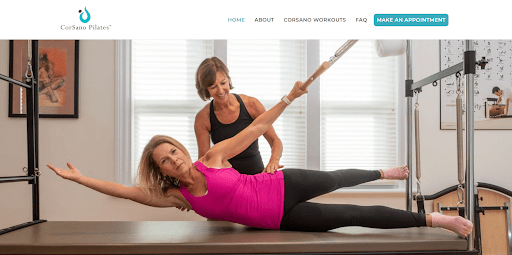 At CorSano Pilates, they are committed to your greater good. They provide personalized fitness programs for each client, designed with you in mind and focused on achieving goals that are important! The goal of the instructors here isn't only about getting people moving well, they want you to leave their studio feeling more confident than ever before. 
CorSano Pilates uses STOTT PILATES as a key pillar of its training. The refined method incorporates modern principles of exercise science and spinal rehabilitation, fascial integration, muscle conditioning and athletic performance enhancement. They also specialize in the Melt method and restorative exercise. 
So whether you're looking to improve your posture, relieve some tension or just move better overall, CorSano Pilates has you covered!
Phone:  +16138633449
Address:  151 Stanley Ave, Ottawa, ON K1M 1P2, Canada
"I've been a client of Michele and Corsano Pilates for seven years now and I can't recommend her studio highly enough. After each session I walk out at least 2 inches taller, feeling exercised, refreshed and stretched."
6) Personal Pilates Ottawa Inc.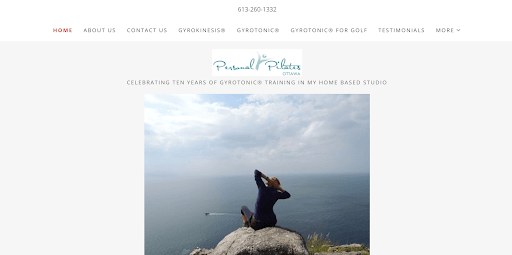 Personal Pilates is the perfect place for anyone and everyone who wants to meet their fitness goals. The one-on-one training is led by Cindy, who has years of experience in teaching and analyzing movements. This means that she tailors the workout to each individual person, rather than having a one-size-fits-all approach.
 Cindy specializes in Gyrokinesis and Gyrotonic, two methods that offer the same benefits as yoga, dance, gymnastics, swimming, and tai chi. The Gyrotonic Expansion System helps to increase the functional capacity of your spine, resulting in increased equilibrium. 
So whether you're looking to improve your fitness or just learn something new, Personal Pilates is the place for you.
"Taking Gyrotonic and Gyrokinesis classes with Cindy for the past 9-10 years has enabled me to get back on the golf course after a 15 year hiatus due to a back injury. I'm enrolled in 2 semi-private lessons and one group class per week. As a result, I am pain free, have more energy and certainly more flexibility than I have had in years."
7) Flow Pilates Studio & Fitness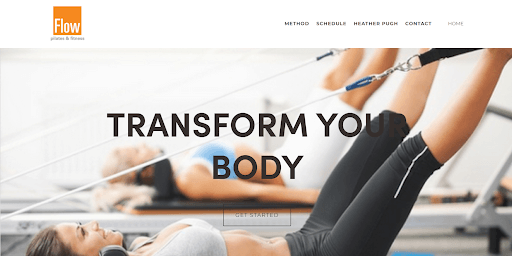 FLOW Pilates is an incredible method that has been used to treat patients in the best way possible. It incorporates modern principles with exercise science and rehabilitation, making it one of the safest methods out there for people who want or need help getting back on their feet!
At the studio they offer 3-step personalized training to focus on form and each movement is kept within the range of motion that targets the specific muscle or group of muscles. With more than 20 years of experience, your health will be in great hands. 
Phone:  +16137298844
Address:  300-317 McRae Ave, Ottawa, ON K1Z 8P4, Canada
"Thanks to heather I am taller, stronger and happier. She is an extremely knowledgeable Pilates instructor, who understands the body in general and your body in particular. I would not hesitate to recommend this studio to anyone!"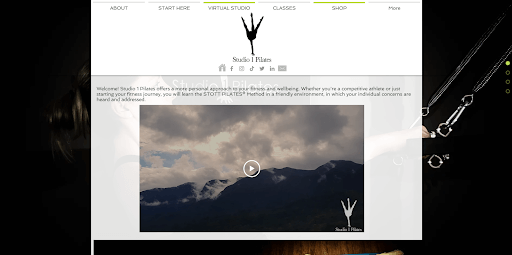 One-on-one attention is the name of the game at Studio 1 Pilates. Whether you're a world-class athlete or just starting your fitness journey, they offer the STOTT PILATES® Method in a friendly environment designed to make sure nothing falls through the cracks and everyone feels heard.
They offer a variety of classes for all abilities, from mat-based workouts with fitness balls and BOSUs or foam rollers. They also offer private or semi-private classes on more traditional Pilates classes like the Cadillac, Reformer, Stability Chair, and Barrels. 
Prices vary depending on the equipment used and whether you choose to train in private or semi-private sessions, but one thing is for sure – at Studio 1 Pilates, you'll always feel like the star of the show.
"Excellent instruction with lots of individual attention. Exercises are modified if you have an injury. Great experience at Studio One. I turn 70 soon and Pilates keeps me strong and flexible."
9) Progressive Pilates Martina Flekalova Ottawa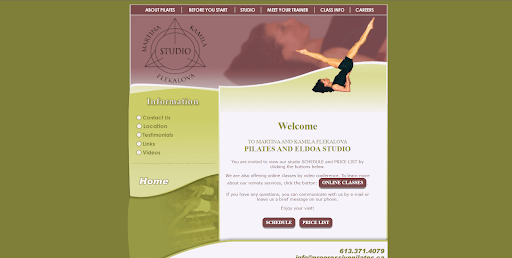 The progressive pilates technique is a modern approach to traditional pilates that focuses on structural aspects of muscles and joints, as well as functional movements for corrective exercise techniques. 
This method is suitable for all age groups and pregnant women and offers a low-impact, whole-body workout that will sculpt all areas of your body, including abs, buttocks and thighs. In addition, the progressive pilates technique can help to strengthen back muscles and improve flexibility along with body posture. 
So if you're looking for an effective workout that will benefit your whole body, be sure to check out the progressive pilates technique!
"I have been a client of Martina's for over 10 years. Her classes are serious workouts where you sweat a lot and your muscles ache but the results are amazing, including improved core strength, flexibility and endurance. I enjoy a lot of activities and Martina's classes are a core reason why I'm able to stay fit, healthy and injury-free. She'll work you hard but it's for your benefit!"
10) REFORM Health & Fitness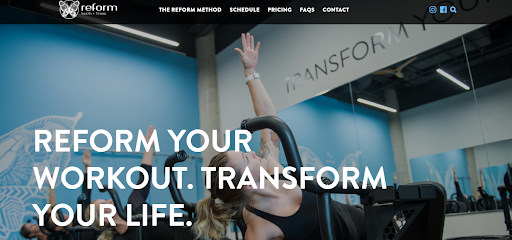 REFORM Health & Fitness provides a unique and comprehensive fitness experience that helps people exceed their physical and mental limitations. The studio focuses on strength, movement, and energy training will help you achieve your goals faster than ever before. In addition to offering high-quality workouts, the facility also offers nutritional advice, rehabilitation services, group classes, personal trainers, etc., which makes it an ideal place for anyone looking to improve their overall health.
Their pilates machines are a great way to strengthen your core and improve your flexibility. The M3K+ is the most advanced model of pilates machine, featuring a unique spring system located in the middle of the machine that ensures your muscles are worked throughout their full range of motion for the most efficient and complete workout possible. With its combination of Pilates with weight training and cardio, they have created an effective method for improving overall health and fitness.
Website: reformottawa.ca
Phone: +16137298844
Address: 317 McRae Ave Unit 300, Ottawa, ON K1Z 7L9, Canada
"I've been attending the level 2 classes for 6 weeks now and I'd strongly recommend this workout to anyone trying to get stronger, more toned, and flexible without getting injured from weight lifting. The instructors are very helpful, knowledgeable, and motivating. I love the fact that a group of folks of different levels and strengths can enjoy the same workout and receive a personal touch for spring load weight from the instructors. Let's not forget the music...the best!"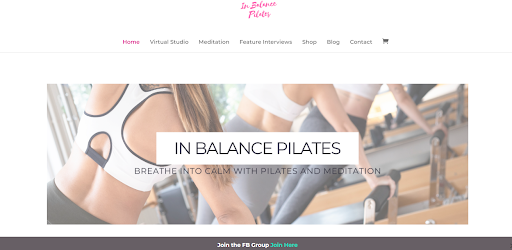 In Balance Pilates is the perfect place to start your journey into the world of Pilates and meditation. The studio offers a 10-class pass that allows you to join any of its virtual classes or get the monthly membership to watch all of its replays and use the APP to stream classes anytime. You can also connect with their community on social media for support and advice. 
If you're looking for a workout that's both challenging and convenient, online pilates classes may be the perfect option for you. The classes are offered at various levels, starting with beginner lessons designed for those new to Pilates exercises. As your skills develop, you can move on to more advanced class formats that offer greater challenges and opportunities for personal growth. Whether you're looking for beginner's tips or want to explore more advanced techniques, In Balance Pilates has everything you need in one convenient location.
Website: inbalancepilates.ca
Phone: +16132669848
Address: 39 Naismith Crescent, Kanata, ON K2L 2K7, Canada
"Lisa with her past experience in working in a physiotherapist clinic she is very knowledgeable and helpful with all postural and exercise techniques. A great atmosphere of fun and hard work. All the patients I have sent there have been thoroughly pleased. From young to old you can trust Lisa to improve your functionality."
12) Inner Soul Yoga & Cycle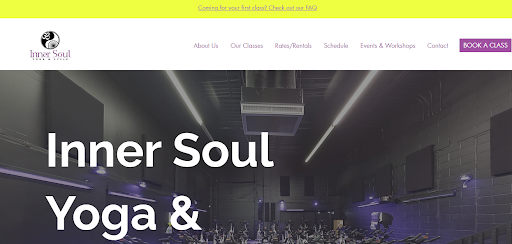 At Inner Soul Yoga & Cycle, they offer a variety of classes that are perfect for those who want to improve their strength, flexibility and balance. Their studio offers both traditional yoga as well as cycling classes and pilates. In addition, their spinning room is equipped with top-of-the line Schwinn AC Pro bikes, big screen TV and the best music mixes in town! Their Pop Pilates is a fusion of ab-chiseling and total body defining moves choreographed to upbeat music. 
This intense, mat-based workout challenges you to flow from one exercise to the next, developing a rock solid core while leaving no muscle untouched. This class takes Pilates to the next level! In addition, this unique workout helps tone your entire body by incorporating different muscles throughout your whole torso and legs. With each circuit challenging you in new ways, there's never any telling what kind of results you will see when you take part in this class. Whether you're looking to gain strength or just relax after work, Inner Soul Yoga & Cycle has something for everyone. So come on down and breathe life into your inner soul!
Website: innersoul.ca
Phone: +16132269642
Address: 190 Colonnade Rd S #19, Nepean, ON K2E 7J5, Canada
"Inner Soul Yoga and Cycle is a very nice studio. The owner, Victor, is a good spinning instructor, and he is also a very attentive, professional, and welcoming business person. I really like the yoga teachers as well, and the yoga room is a lovely space that makes practicing a pleasure. I highly recommend Inner Soul."
The list of the best Pilates studios in Ottawa is a great resource for anyone looking to get into this form of exercise. Whether you're a beginner or an experienced Pilates enthusiast, there's sure to be a studio on this list that will suit your needs. 
With locations all over Ottawa, these studios offer convenient and affordable classes that are perfect for any fitness level. So if you're looking to improve your strength, flexibility and overall health, be sure to check out one of these top-notch studios today!