Ottawa, the capital of Canada, is home to a large and diverse Muslim community. As such, there are many Halal restaurants throughout the city that serve up delicious food for those who observe the dietary restrictions of Islam.
If you're looking for some great Halal dining options in Ottawa, look no further! We've compiled a list of 9 amazing restaurants that will surely satisfy your cravings.
So whether you're in the mood for Indian cuisine or Middle Eastern dishes, we have something sure to please your palate!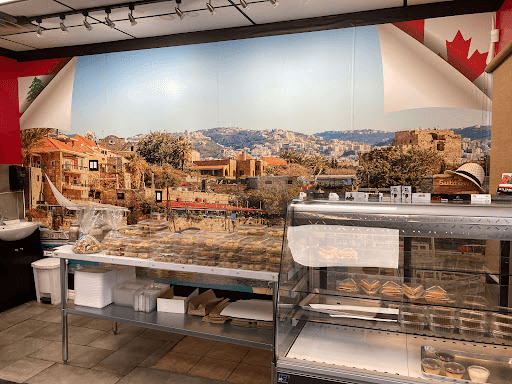 Subtown Restaurant is a one of a kind restaurant as it is near impossible to find halal sub joints. The signature subs are all packed with great flavors and have an amazing avocado sauce that's sure not only make them delicious but also light enough for anyone who likes their food healthy! 
You can even get some baklava or other baked goods if you're looking for more dessert. 
Their steak, fajita and chicken subs along with fries are a perfect combination for a family evening. Their sandwiches are a dream come true for everyone that eats 100% halal.
+16135212122
1600 Walkley Rd, Ottawa, ON K1V 6P5, Canada
"One of the best subs I've had! Having a halal sub spot is definitely something we needed in the city. Friendly staff with excellent customer service. Highly recommend you try out this spot."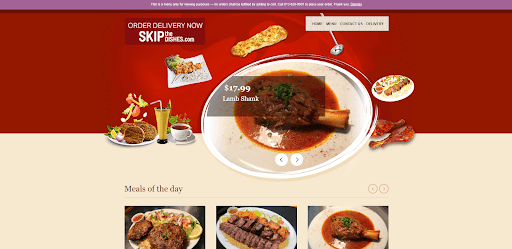 If you're looking for the best authentic Afghani cuisine in Ottawa, Salang Kabob House is your go-to restaurant! The food tastes delicious and portions are really generous. Not to mention that most of their options are halal. 
You can try Lamb Tikka Tandoori which is a chunk of boneless lamb marinated and mixed with Tandoori Spices served with rice, salad and one naan, or Beef Chaplee Kabob which is patties of ground beef mixed with their special blend of herbs and spices.
"This is one of my favorite places to eat in Ottawa! Salang Kabob House always has fresh tasting food and great service. It feels like the meals are prepared with care and the food is consistently amazing every time."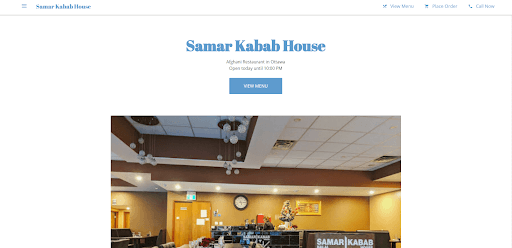 This is the best place for Afghan food in Ottawa, this restaurant has some of the most flavourful and delicious meals that you can find anywhere. 
All of their food is 100% halal and is a great escape to experience recipes from across the world without leaving your city. Their Afghan Sultani Kebab is out of this world and Lamb Shanks Stew is a perfect combination of spice and sauce. 
The staff are respectful and friendly while making sure to keep your table clear at all times so it's always ready when needed! It also makes a beautiful venue if entertaining clients or just wanting dinner with friends.
"Amazing food and service. If you're looking for authentic Afghan cuisine in Ottawa, look no further. Portions are generous and every bite is filled with joyous flavor. I recommend you try one of their kabab dishes (both chicken and beef were amazing). Definitely recommended!"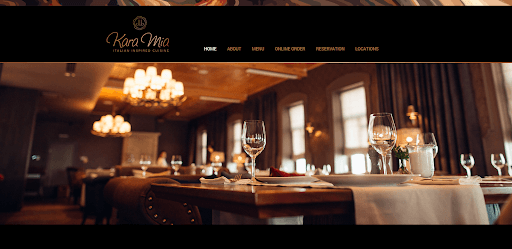 Kara Mia is an Italian restaurant that offers a range of dishes with unique flavors. The food, which includes pastas and steaks among others, has been prepared carefully by their chef who travels around the world in search of spices to add some extra something special into each meal he makes! Not to mention that a lot of their food is halal. 
Their Grilled Angus striploin steak topped with a sweet, smokey and tangy BBQ sauce will leave your taste buds satisfied.  The Hot Spot burger is a perfect combination of homemade lean steak patty on a bun, spicy marinara, jalapeno, melted cheese and vegetables.
"The whole experience was fantastic! Our server (Joanna) was very nice and had excellent customer service skills, made me and kids feel comfortable and also helped us with menu options while being informative and leaving the decision to us. The restaurant itself was beautiful and elegant and very clean. The food was delicious! My picky toddler loved her fettuccini Alfredo and even said, "this is the best pasta ever!"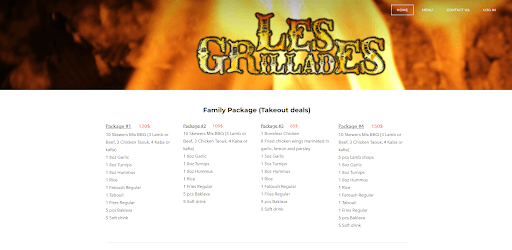 ​​Welcome to Les Grillades, a restaurant where you can experience the Mediterranean in all its glory. Try their variety of meats grilled on real charcoal and served with an array of delicious appetizers like potatoes, baba ghanouj or hommos that will have your mouth watering for more! 
Their family packages are a perfect combination for kids and adults like their Package 1 which has 10 Skewers Mix BBQ (3 Lamb or Beef, 3 Chicken Taouk, 4 Kaba or kafta). The family meal comes with rice, garlic sauce, pickled turnips and pita bread. The taste is out of this world!
"Just wow! What an amazing experience! We ordered mandi, bamia, kebbe, and grilled sea bass. It was delicious! I really had so many kebbe in my life but this one was incredibly good. The staff is great, but Fairouz's voice makes this place magical. I will be back again soon for sure. Thank you."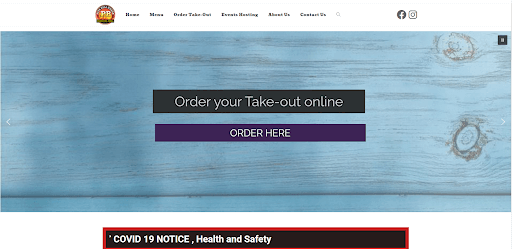 Pita Bell's is the most popular place for halal kebabs in town! They've got a delicious selection of Mediterranean food that will satisfy any appetite. 
In addition to their great tasting dishes Pita bell also offers catering services so if you're looking into hosting your next party at home they might just be able cook everything up right on time. 
Their authentic Turkish pide- is very delicious! And the kunafa is the best dessert you can find in Ottawa. The added topping on each item served from salad to fries to rice to pita bread and other condiments gives an extra richness and class. The taste of the meat is distinct as it stands out in flavor and taste.
"This place is great! The food was awesome and the service was also amazing. We ordered a lot of food but ended up paying a very reasonable price. The platters they have are amazing and so well presented, it's more than just a dish it's an experience."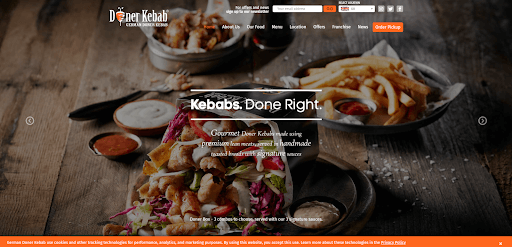 Doner Kebab is a fast food retailer that has created an approach to traditional kebabs which not only tastes great but also provides your body with necessary nutrients. In 1989 they opened up the first DonerKebap restaurant in Berlin, Germany and spent 10 years perfecting their unique spice blend for each dish while refining the cooking process too! 
Their chicken meat kebab is really good and the bread is crusty and will melt in your mouth. Their dishes have a generous amount of meat, which is well seasoned and juicy.
"EXCELLENT!! Not sure how people can give this a negative review. Went out of our way from Kanata and got the German Doner sandwiches and boy it was worth it! Delicious, fast, hot, fresh, great price and friendly service. Will definitely be coming back. I found the ingredients just right (meat vs veggies) and the sauces were delicious. We got 3 sauces for each sandwich."
They are known for making delicious pizza that's made with the best dough, flavourful sauce and authentic ingredients. They are recognized in Ottawa as one of Canada's top-selling pizzerias around! All their food is Halal too so you can rest assured knowing it'll be worth every penny spent there.  
You can try their Hawaiian Pizza with BBQed halal chicken or ground beef and most importantly pineapple pieces or classic New York Style Cheese Pizza with hand-tossed dough with a light layer of tomato sauce sprinkled with dry, grated, wholesome mozzarella cheese.
"I ordered several pizzas yesterday for my family and we loved everything! The meat lovers and veggie lovers were a favorite but everything was delicious! Even though they are quite a distance from barrhaven it was well worth the drive and we'll definitely be ordering again soon. Thank you!!!"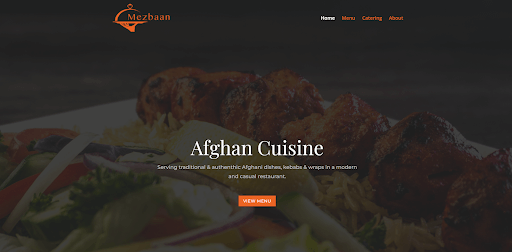 When Fazel Dashti arrived in Canada from Afghanistan to start a new life with his family, he had no idea that this would be the beginning of such an exciting adventure and he would open Mezbaan Restaurant. 
Their selection of authentic Afghan dishes like Half Chicken Tandoori or Vegetarian Veggie Plate will be perfect if you want a satisfying meal. And the classic Chicken Breast Kebab is super juicy and tender and comes with a nice rice pilaf salad and in-house dressing. 
The spice combination used in all their dishes are authentic and give it a nice kick of flavour.
"Incredible food. Went last night right before they were closing and they whipped up my meal super quick. Got the family pack for 2 which is more like for 4 people. Everything was cooked perfectly, packaged nicely, and the lady working the counter was super friendly. Everything was so good. Also highly recommend trying the beef qorma. The most tender beef I've had in a stew. Great job!"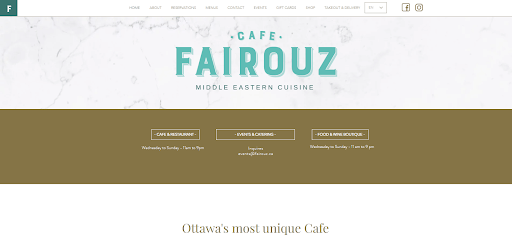 Fairouz Cafe is the place to be for a taste of home in Ottawa's historic Byward Market. With an array or different dishes, wines and treats that will leave you wanting more. They offer you delicious meals that are both fast yet fresh with an inviting atmosphere where friends can gather over food or drinks at any time!
The ambience at this cozy little restaurant is wonderful. The appetizers are really good—the vegetarian Kibbeh dish is filling enough for two people who love curds (and lettuce leaves). And if you're not sure what's best — order their fried Cauliflower which is cooked perfectly every time.
"LOVE, love, love the food especially the fried cauliflower!! It's absolutely delightful! My whole family is head over heels for this restaurant. The service is one of the best that I've had at a restaurant. They're extremely kind, polite and helpful. We were greeted and waved goodbye at the end of our night by staff with smiles and happy faces. Totally recommend for family dining!"
FAQs about Halal Resturants
Ottawa is home to a thriving Muslim community, and as such, there are many halal restaurants throughout the city. The 9 best Halal restaurants in Ottawa were chosen based on their quality of food, affordability, and overall customer satisfaction. 
From Indian cuisine to Somali dishes, there's something for everyone at these amazing establishments. So if you're ever in Ottawa and looking for a delicious halal meal, be sure to check out one of these top-rated restaurants!