The best halal pizza in Ottawa is absolutely delicious all while keeping it halal!
Pizza is so many people's favourite food, but not everyone can eat it, until now. Lucky for people keeping it halal, more and more halal options are popping up in the city, pizza included. We found Ottawa's best halal pizzerias and they have everything from classic slices to pies with a unique spin on the dish. 
We selected these halal pizza places based on the variety of toppings they have, budget-friendly prices, great customer service, and the amazing pizzas they're serving up hot. We made sure these pizzerias are 100% halal, so you can bite into a cheesy slice of pizza guilt-free!
In Ottawa, there are so many halal options nowadays. Whether you're craving meat-heavy dishes or something a little lighter, there's something for everyone. Be sure to check out the best halal restaurants and the best vegan restaurants in Ottawa!
1) Say Cheese Pizza & Poutine
Say Cheese pizza & poutine is not your average pizza joint. Not only do they offer a variety of fresh and flavourful meals, but they do it with a clever twist. Take their pizza for example. It hits your taste buds just right – crunchy cheese with gooey mozzarella. But it's the unique taste of their sauce that really sets it apart.
 It has an intensity which you probably have never experienced before. The same can be said for their Chickenator Poutine. It's a delicious and cheesy snack that will leave you wanting more. 
And if you're looking for something more, their 3rd Degree wings are tossed in your choice of sauce: BBQ, Frank's Red Hot, Honey Garlic, Medium spice, Honey Hot. So whatever your mood, Say Cheese has got you covered. 
"I first went here 3 years ago and I remember the classic poutine being really tasty. I had my cousin from America come visit and wanted her to have poutine for the first time of course, and this place for some reason popped in my head when my family was looking for the perfect poutine place, so we came here. She loved it, and frankly so did I. Tastes just as good as it did 3 years ago, portions are reasonable for the price, and it was made quickly. 10/10."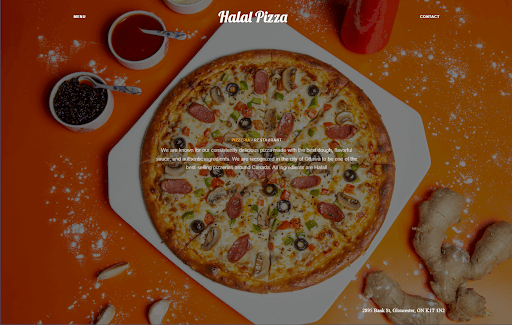 If you're in the mood for some truly delicious pizza, Halal Pizza is the place to go. They're known for their consistently great pies, made with only the best ingredients. 
The deluxe pizza is loaded with cheese and toppings, but it's not too oily or salty. Their garlic sauce has a ton of flavour without being overpowering. The Greek pizza is packed with flavour and the dough is nice and light. And not to mention the ground beef pie which is topped off with red onions for a little extra adventure.
Even if you're a fan of pork, you'll love the beef bacon and beef pepperoni on this pizza. So come on by Halal Pizza and enjoy a slice (or two) of Canada's best pizza.
"Went to get pizza here because of the reviews. They were not wrong. The pizzas were fantastic. We spoke with the owners and learned they are made by the owners themselves. 10/10 for customer service. You NEED to try the home made garlic dip. The deluxe pizza and the meat lovers are cheesy and loaded. Great place and owned locally. I was not disappointed and will go back."
3) Yaseen Halal Pizza & Bakery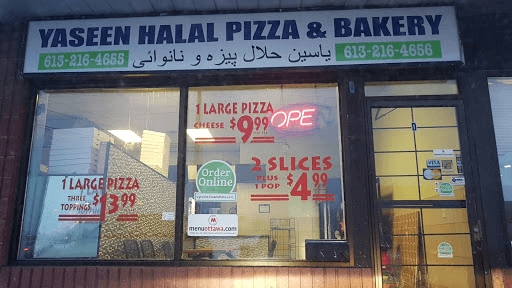 Yaseen Halal Pizza & Bakery is definitely worth a try. The pizzas are cooked to perfection, with a soft but well-cooked crust, generous toppings, and just the right amount of cheese and sauce. The salads are also a cut above the average pizza joint, with a good selection of veggies and chicken. 
And don't forget the special house sauce – it's the perfect dipping sauce for the pizza. The wings are also cooked to perfection, and the honey garlic sauce is delicious. If you're looking for a great pizza combo, we highly recommend the double cheese, beef bacon, onions and mushrooms combo. You won't be disappointed!
"Can't g won't with Yaseen Halal Pizza. Delivering quality and quality. There's never a dull moment to drive across city to get here. Always friendly customer service and very humble family working hard to make their mark in Ottawa. Praise worthy pizzas and praise worthy customer service."
4) Mediterranean Bakery & Pizza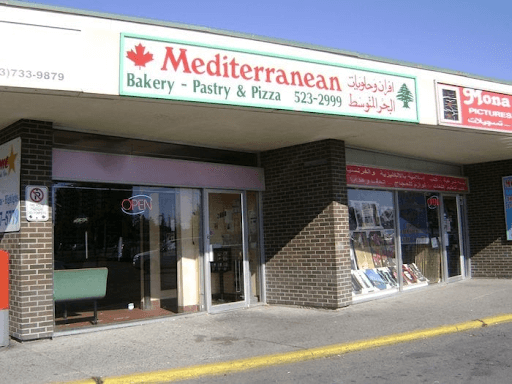 Mediterranean Bakery & Pizza is the perfect place to go for a great meal at a great price. The atmosphere is friendly and welcoming, and the food is simply delicious. If you have a sweet tooth, be sure to try one of their delectable pastries. 
You can also find a variety of savoury snacks, such as baklava and saj zaatar. The pizza is also not to be missed – with both meat and vegetarian options available, there's something for everyone. And be sure to try the lemon and spice on the meat pie – it's an absolute must! 
You can even bring your own toppings and they will bake it fresh for you. So come on in and enjoy the good food and good times at Mediterranean Bakery & Pizza.
+16135232999
2698 Alta Vista Dr, Ottawa, ON K1V 7T4, Canada
"Amazing middle eastern pies and pizza, their dough is the best. If you want a custom made pie they can happily make it for you while you wait, they also do large orders for occasions. If you want your own stuffing you can drop it off and they will put it on their dough and bake it for you."
 Halal pizza is a great option for Muslim pizza lovers. Now, Ottawa has plenty of options for everyone. Enjoy a pizza without any guilt. Ottawa's best halal pizzerias can't wait to serve you their delicious pizzas!
So if you're craving some pizza but still want to keep it halal, you have to check out the best halal pizza in Ottawa!