Ottawa is home to a large and diverse population, with people from all over the world calling it their home. This diversity is also reflected in Ottawa's food scene, which includes many delicious Shawarma restaurants. 
We've compiled a list of our 6 favourites for you to try! All of these restaurants serve delicious Shawarma dishes and offer excellent customer service. So if you're looking for an amazing Shawarma meal in Ottawa, look no further than this list!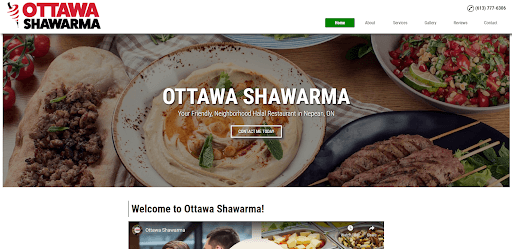 Ottawa Shawarma  specialize in Mediterranean cuisine, and they have something for everyone: from sizzling kebabs to falafels. Their food is made with the freshest ingredients so it will always be delicious! For over four years now their team has been proud servers of the Nepean area – providing authentic fast-food that's affordable as well. 
Their Family Shawarma Platter is a perfect dining option for you and your family. The portion is really generous and it tastes amazing! They also offer different kids meals like Shawarma and french fries or kebab dishes.
"Hidden gem in the west end of Ottawa. Excellent shawarma. I tried all the other shawarma places in Nepean and this one is at the top of the list for taste, portion size, and friendliness of staff."
2) Shawarma Garlic & Onion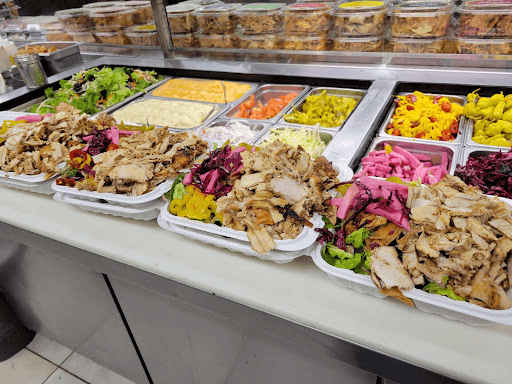 The Garlic and Onion shawarma is great, especially since they add their personal touch to make sure you get the best experience possible! It's a family running restaurant and is really authentic and all of their shawarmas are made from fresh local ingredients.
It's a great place for a quick family lunch because their platters are really generous and they use less oil than other places which is definitely healthier. The special sauces that they use like Lebanese garlic sauce give a nice spicy and delicious taste. The chicken and the beef taste amazing too!
"Went there today for lunch and was super impressed! The quality of the food and attention to detail is awesome. I ordered a large chicken shawarma and I don't think I'll be ordering anywhere else from now on."
3) Ottawa Shawarma Palace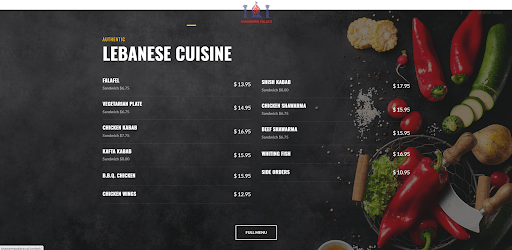 If you're in Ottawa and looking for a great selection of Lebanese food that is served with pride and tradition, then Shawarma Palace Lebanese Eatery is the perfect place for you! 
They've been serving up their popular delicacies for well over a decade now, and all their seasonings, sauces and condiments are made fresh using only the best ingredients. Plus, they have guarded recipes that add an extra layer of flavour to all their dishes!
They offer chicken shawarma as well as beef one with vegetables and both are perfectly seasoned. The staff members are really friendly and will recommend you great dining options. 
"My chicken shawarma was very delicious and moist. I always get them to add a falafel to it, and they are also incredible. The restaurant is clean and spacious and the staff are pleasant and don't rush you."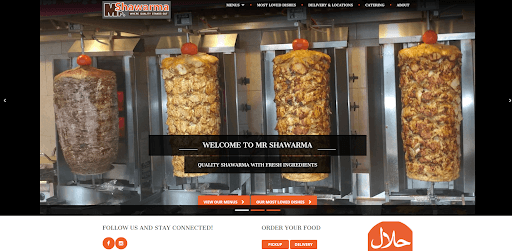 For over 10 years, Mr. Shawarma  have served their customers with Middle Eastern delicacies like shawarma cooked perfectly and seasoned using only the freshest ingredients possible.
If you're in need of a healthy meal that tastes great too then look no further than this family-friendly restaurant that will make your day just by being there.
They offer chicken, beef and mixed shawarma which also includes rice, garlic potatoes, salad, taboule, hummus, garlic sauce, pickles and pita bread. Their portions are very generous and you will definitely enjoy your meal.
"This is my favorite local Shawarma place to go to! Every time I go there I am greeted with kind and helpful employees, many fellow hungry neighbors, and fresh, delicious, affordable food. My mouth is watering just thinking about it!"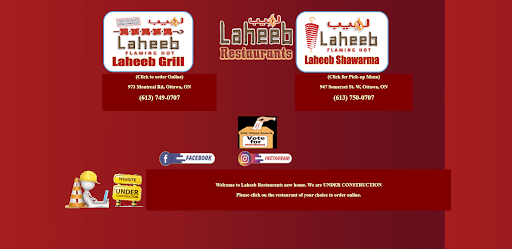 At Laheeb Shawarma you can find anything — welcoming staff, great customer service and generous food portions. Customers really appreciate the fact that they're serving an authentic shawarma style dish with cheese sauce on top! The fries also go perfectly together as a starter or snack. 
Their menu has so much variety which includes not only delicious starters but main courses too like big Shawarma plates loaded with meat, different sauces and vegetables. You can also order a Family Arabica Chicken Shawarma for 4 which could be perfect for family evenings. 
"Absolutely amazing food from Laheeb's Shawarma! The quality of ingredients are spectacular. The Saj bread was delicious and soft, and tasted very nice with the chicken and beef fillings. The meat was fresh and juicy. It is better quality than your regular pita bread! Also, the food had very nice texture and wonderful flavourful."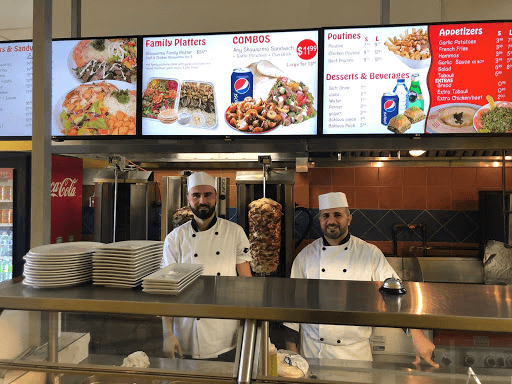 If you're looking for some delicious Lebanese cuisine then Super Bite Shawarma is the place to go! They have everything from shawarma and falafel to BBQ food and fish poutines, so there's something for everyone. 
Plus, their shawarma is amazing – you'll love the spicy garlic sauce and the large size of this dish will make it perfect for one person to be full. 
The meat was cooked perfectly with a nice crisp, making it irresistible. Their quality is above the rest, presentation to texture to taste – they always get it right every time. Plus they give out complimentary mint which few places even think about providing. 
These guys are efficient and friendly and definitely deserve all the praise they get!
"I ordered a beef shawarma Lebanese style and it was just perfect I would recommend it to people who want to try something new the beef was juicy perfectly spiced and tender big thumbs up and keep up the good work."
There are many delicious Shawarma options in Ottawa, but the six restaurants listed above offer some of the best. Whether you're looking for a quick bite or an elaborate dinner, these places will not disappoint. 
From traditional Middle Eastern fare to contemporary twists on the classic dish, there's something for everyone when it comes to Shawarma in Ottawa. So next time you're feeling hungry, be sure to check out one of these amazing restaurants!