Whether you are vegan, vegetarian, or just looking to add more plant-based options to your diet, you'll love these six pizza places in Ottawa that offer delicious and inventive plant-based pizzas. From classic cheese pizzas to creative pie combinations, there is something for everyone on this list. 
So put on your stretchy pants and get ready to chow down!
1) La Dolce Vita's Summer Patio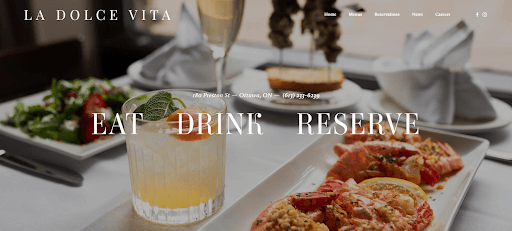 La Dolce Vita is the perfect place to enjoy a meal and beverages on an Ottawa patio. They offer pasta, pizza, and more – including some delicious gluten-free items! For years now they have been delighting patrons with their menu of tasty pizza that will crunch when you bite into them while still being tender inside. 
They have different types of vegetarian pizzas with roasted red peppers, and mushrooms, artichoke, Kalamata olives and different types of cheeses from goat to mozzarella. Every type that they have is very well-seasoned and tastes great because their pizza is baked in a special stone oven.
"Fabulous meal! Loved the pizza, particularly the Palermo. So nice to chat with owner/chef Nelio...obviously takes great pleasure in making his customers happy."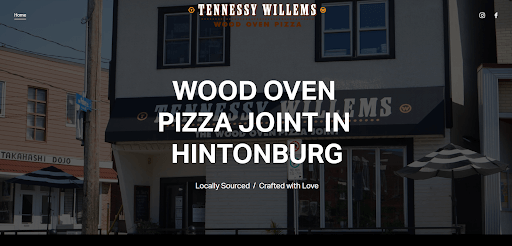 What's better than one great pizza? Tennessy Willems offers one of Ottawa's top notch pizzas. They have a great Margarita which is baked in a wood fired oven! Servers there are friendly and can advise you with the perfect choice whether you're vegetarian or gluten free. 
They have vegan cheese available to add to every dish and it will taste the same as usual one. You can enjoy their plant based pizzas like Greek one with Basil pesto, roasted peppers, kalamata olives and feta.
"Loved this Restaurant. Crazy great pizza. Innovative flavours and great toppings. I had the wild boar and would recommend it. The service was great."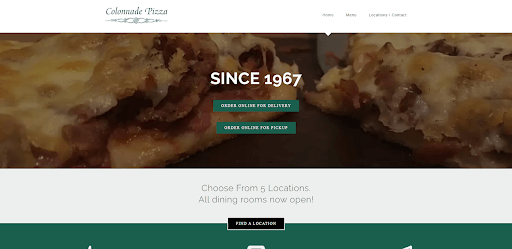 At Colonnade Pizza, you''ll recieve  wonderful customer service and  great gluten-free pizzas. Their staff will make sure to explain all of their ingredients so that there would be no surprises for you. Their pizza always turn out better than you ever expect! 
This is definitely one place you should try if your diet requires avoiding certain foods or allergens and if you are vegan or vegetarian. Besides the classic Mediterranean or Margarita pizza, you can create your own with artichoke, peppers, olives, mushrooms and other vegan goodies.
"Great pizza. The dough is tasty, - the texture, the taste, the smell, the feel, everything - is as close to authentic Italian as you can get. The toppings are top notch. This is the best tasting pizza (not just a pie with toppings, it is a real one) in town. And, service is very good."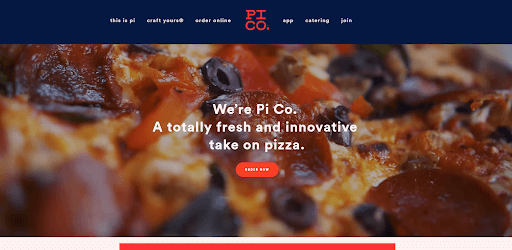 They wanted to create a place where people could go and enjoy pizza without having it be too traditional. So they created something new – an authentic, custom crafted Neapolitan style pizzas which is served in 90 seconds or less!  You don't need reservations for this hot spot either; come on down when you're looking for some great tasting goodness. 
You can create your own perfect pizza even with gluten free dough. With toppings like avocado, grilled eggplants, sun dried tomatoes, broccoli and more unique ingredients. If you don't want to create your own, they also have classics like Margarita or Midtown pizzas.
"Love it! Delicious and fresh, fast service. So many toppings to choose from! I'm Italian and very picky about pizza sauce. The San Marzano tomato sauce is awesome. We dined in. Very nice setting!"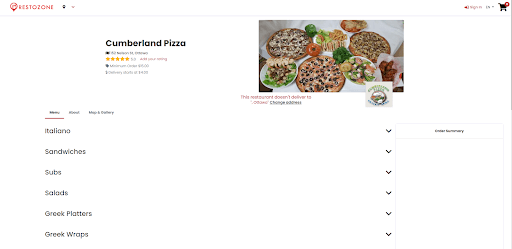 When you're in need of a delicious pizza counter, look no further than Cumberland. This family-owned business will not only give your taste buds what they crave but their service and caring people make every experience an excellent one!
They serve the tastiest vegetarian pizza which include mushrooms, green peppers, olives, tomatoes, onions, hot peppers and oregano. They offer high quality fresh products at great prices and will definitely make you satisfied with your experience.
"I had a good experience at Cumberland Pizza. The food is good, the pizza is great. Lots of toppings and they don't serve any processed ingredients. There was a woman who served me who was very nice. I'm in the area for a short time, however I would make an effort to come back if business takes me this way again. Thank you Cumberland Pizza!"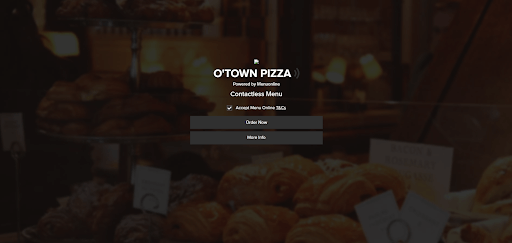 When you're looking for a pizza that will make your taste buds happy, O'Towns Pizza is the place to be. With delicious options like vegetarian or Shahi Paneer pizza with garlic sauce and their own special homemade spice blends – you'll sure to find something you'll love. 
Another favourite is the great O`Town Deluxe Vegetarian Pizza with fresh garlic, ginger, green chili, peppers, onions and many more fresh and high quality veggies. You can even add fried cauliflower which is everyone's favorite.
"Absolutely delicious pizza, Each passing bite is pleasurable. Great crush, good flavour and good fresh ingredients with perfect crispness. I love the Shahi paneer pizza and veggie deluxe pizza from O' Town pizza."
FAQs about Plant Based Pizza
The six best plant-based pizzas in Ottawa are all delicious and offer something unique for pizza lovers. Whether you are looking for a classic pizza or something more adventurous, there is a great plant-based option waiting for you. So, what are you waiting for? Try one of these pizzas today!