The best Asian grocery stores in Milton are an authentic taste of Asia!
Asian groceries are a great way to get a taste of back home or cook a new cuisine for yourself! Ottawa has a super diverse population and its grocery stores reflect that. In the city, there are plenty of lovely Asian grocery stores that have some hard-to-find ingredients and food you can't get at some regular grocery store. At these stores, you'll be sure to get some great finds for a steal!
We selected these Ottawa Asian grocery stores based on customer reviews, customer service, the variety of foods they sell, and their super fresh products. Many of these Asian grocery stores have food courts and sell hot food, so if you're not in the mood to cook, you can just grab a bite!
For more yummy Asian foods, you have to visit the best dim sum restaurants and the best Thai restaurants in Ottawa!
What are the Most Popular Items at an Asian Grocery Store?
Asia is known for their rice bowls, noodles, and soups. At an Asian grocery store, you can expect to find all the ingredients necessary to make a tasty meal! This includes items like:
Rice

Noodles

Soy sauce

Vinegar

Fish sauce

Sesame oil

Vegetables

Fruits

Meat

Spices

These are just some of the most popular items that you'll find at an Asian grocery store! With these items, you can make a delicious and healthy meal for yourself or your family.
The Best Asian Grocery Stores in Ottawa
Now that we've whetted your appetite, let's take a look at the best Asian grocery stores in Ottawa!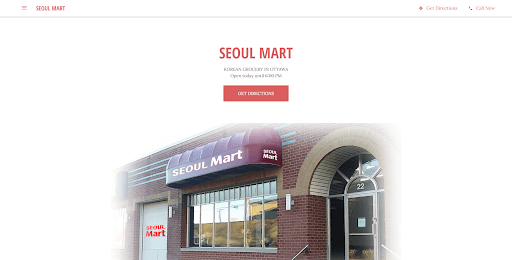 At Seoul Mart, they understand that not everyone has the time (or energy) to cook a gourmet meal from scratch every night. That's why they offer a wide variety of fresh ingredients and premade foods that can be used in a variety of Korean dishes.
From kimchi and japchae to rice balls and dumplings, they have something for everyone. And for those who want a little something sweet, they also offer freshly made cookies! So whether you're in the mood for a quick snack or a delicious home-cooked meal, Seoul Mart is your go-to destination for all things Korean.
"Best Korean market! Always come here and their fresh kimchi is a must (leave it to sit in the fridge longer if you like it more sour). Staff is always so nice and welcoming. Like how they keep introducing some new items to try! Their fried chicken is also one of the best in Ottawa!"
Shiraz Gourmet is a family-owned grocery store in the heart of downtown that has been serving customers for over 20 years. The store offers an array of international foods with a focus on items from India. They also offer fresh-baked bread and roasted nuts, as well as made-to-order pita pies. 
The store has a warm and inviting atmosphere, with smiling employees who are always willing to help. The secret to their success lies not only in their delicious food, but also in the amazing customer service. 
You can always expect smiles from everyone working at Shiraz, making it a great place to do your grocery shopping.
"Great convent store in the town. High quality of Persian and Middle Eastern food and products. I suggest you try their mixed nuts and Persian style sweets. Excellent customer service. They have parking lots available at the back of the store."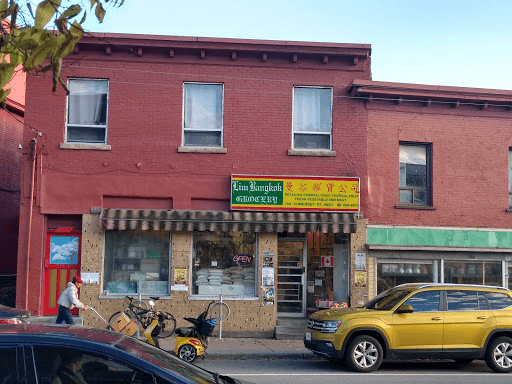 The ingredients atLim Bangkok Grocery are some of the best Chinese ones that you can find in Ottawa. The owner is also very helpful and will give you advice on what to try and how to combine different products. 
The store is a paradise for those who enjoy cooking Asian recipes. There are many different kinds of herbs and spices, canned goods like coconut milk or fruit juice (to make your favorite smoothies!). 
+16135944673
794 Somerset St W, Ottawa, ON K1R 6R2, Canada
"My favourite Chinatown grocery. Owners are friendly and they always have everything I need for making Thai food. They even have kaffir (makrut) limes sometimes which are super hard to find. I've been going here for like 20 years and will continue to for as long as they stay open."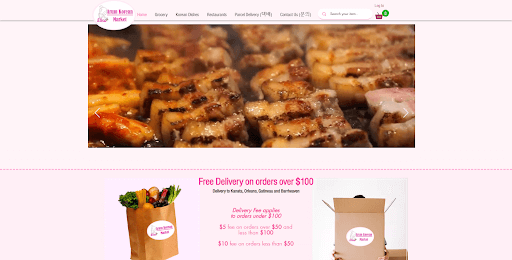 Aurum Korean Market is a small Korean grocery store that is perfect for anyone who wants to make authentic, delicious food. They have all of the basics as well as home-made side dishes that will enhance your meal experience!
The most exciting part about this store is being able to have a variety of kimchi dishes like classic cabbage kimchi, napa cabbage kimchi or green onion kimchi, and snacks at your fingertips. You'll be able to buy all the favourite prepared foods that you can't get enough of, like marinated meats or fresh cuts!
"More or less has all the essential Korean grocery needs for the size of the store. The owner lady was super friendly and very helpful in finding the things I needed. They also sell good quality fresh pork belly that is ready for Korean bbq at a very reasonable price. I would revisit 100% in a month or so."
FAQs About Asian Grocery Stores
A trip to Ottawa's best Asian grocery stores can end in a delicious homemade meal! Discover the ingredients and cuisines of Asia. So if you want to get back to your roots or recreate some authentic recipes, you'll love these Asian grocery stores!
If you want your next homed-cooked meal to be a good one, head over to the best Asian grocery stores in Ottawa!