The best Korean grocery stores in Ottawa can give you an authentic taste of Korea!
Korean grocery stores are slowly taking over Ottawa! Korean food is getting more and more popular and with the help of these Korean grocers, you can make it at home now too. When you visit any of the best Korean grocery stores, you can reconnect with or rediscover the tastes of the country. So whether you want to cook up an entire Korean spread or are stocking up on snacks, you'll love everything these shops have to offer! 
We selected these Korean grocers based on customer reviews, price, and their wide variety of products. 
For more Asian grocers, head on over to the best Chinese grocery stores and the best Asian grocery stores in Ottawa!
What are the Most Popular Korean Items?
Whether you're looking for traditional Korean ingredients to make your favourite dishes at home, or you want to try something new, these stores have you covered. Here are some of the most popular items that you'll find at a Korean grocery store:
Kimchi: This fermented cabbage dish is a staple in Korean cuisine and can be used as a side dish or added to other dishes for flavour.

Gochujang: A spicy red pepper paste that is often used in Korean cooking as a condiment or ingredient.

Noodles: A variety of noodles are used in Korean cuisine, including buckwheat, sweet potato, and rice noodles.

Seaweed: Seaweed is a common ingredient in Korean dishes and can be used to make soups, salads, and wraps.

Rice: Rice is a staple food in Korea and is often served with meals.

These are just some of the popular items that you'll find at a Korean grocery store. With so many options available, you're sure to find everything you need to make your favourite Korean dishes at home.
The Best Korean Grocery Stores in Ottawa
Now that you know what to look for, here are some of the best Korean grocery stores in Ottawa:
1) Arum Korean Market (Centertown)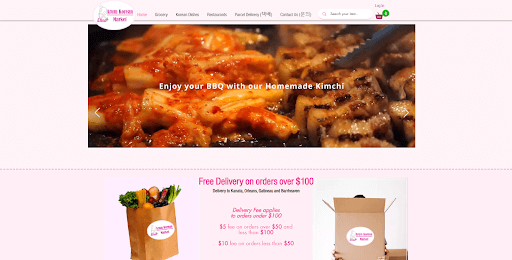 If you're looking for a delicious and authentic Korean dining experience, Aurum Korean Market is the perfect place for you. They carry all of the basics that you'll need to create a mouthwatering meal, as well as home-made side dishes that will take your dish to the next level. 
The best part about Aurum is their variety of kimchi. They have classic cabbage kimchi, napa cabbage kimchi, and green onion kimchi, so you can find the perfect flavour to complement your meal. And if you're looking for a quick snack, they have a selection of prepared foods that are sure to satisfy. 
So whether you're in the mood for a full-blown feast or a simple snack, Aurum has you covered.
"More or less has all the essential Korean grocery needs for the size of the store. The owner lady was super friendly and very helpful in finding the things I needed. They also sell good quality fresh pork belly that is ready for Korean bbq at a very reasonable price. I would revisit 100% in a month or so."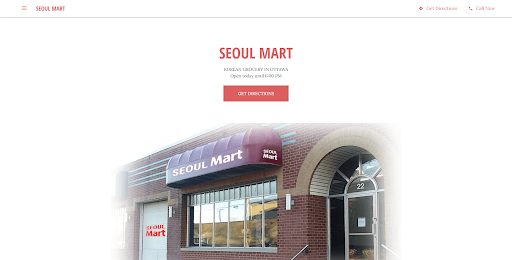 This Korean grocery store is your go-to for all things related to authentic, delicious home cooking! They offer a wide variety of fresh ingredients and packaged foods that can be used in making kimchi or japchae. 
If you're looking for a tasty and healthy option, this is the place for you! Their knowledgeable staff is always happy to help with recipe ideas or suggestions for what to pair with your meal. 
So next time you're in the mood for some good old fashioned Korean comfort food, make sure to swing by this store!
"Best Korean market! Always come here and their fresh kimchi is a must (leave it to sit in the fridge longer if you like it more sour). Staff is always so nice and welcoming. Like how they keep introducing some new items to try! Their fried chicken is also one of the best in Ottawa!"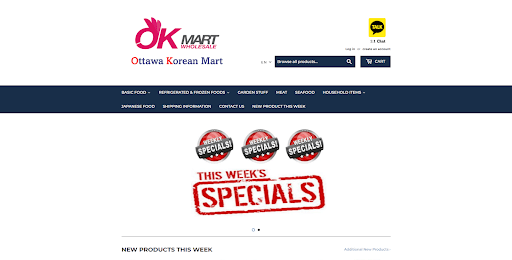 OK Mart is the best place to go for all your Korean food needs! They have an amazing selection of products, with fresh produce that is always stocked. The prices are also unbeatable – you won't find a more affordable place around Ottawa to shop. 
If you're looking for a great selection of Korean food, look no further than this grocery store. They carry the mild cheese ramen and seafood variety more often than other stores in town, so you're sure to find what you're looking for. Plus, the staff is always friendly and helpful, so you can be sure you're getting the best service possible. 
So next time you're in need of some Korean food, be sure to stop by OK Mart! You won't be disappointed.
"One of the hidden gems in Ottawa. Most of the prices are quite cheaper than the other Korean or even mainstream grocery stores in Ottawa. 100% recommend for Korean grocery goods."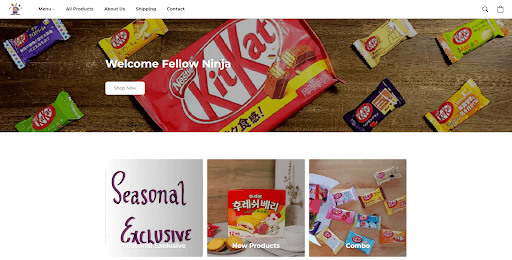 When Hungry Ninja first opened shop, they had just one small table in an independent store on Merivale Road. But thanks to the overwhelming demand for their delicious Korean and Japanese snacks among Ottawa residents, they've finally opened up a full-fledged store!
There's an armload of mochi, turtle chips, seaweed snacks and many more sweets to choose from, so if you're ever in the mood for a quick snack or crave something sweet, be sure to check out Hungry Ninja. You won't be disappointed!
"All sorts of interesting and tasty items that you can not find in Asian grocery stores, and different flavours of drinks, snacks, and candy not normally found in Asian grocery stores."
FAQs About Korean Grocery Stores
While there are many Korean grocery stores in Ottawa, the four we've listed here are our favourites for various reasons. If you're looking for a specific item that you can't find at your local store, be sure to check out one of these places – you may just luck out and find what you need! 
And if you have any favourite Korean grocery stores that we didn't mention, be sure to let us know in the comments below. We always love discovering new places to shop!