Find the best places to fix your bike in Ottawa quickly. Ottawa is great for biking, but what if your bike breaks? Don't worry, these bike repair shops in Ottawa can help. We picked them because they're really good at helping customers, they offer lots of different bike services, and they can fix your bike well. With their help, you'll be riding your bike again in no time!
And if you want more ways to get around, be sure to check out the best used car dealerships or the best boat rentals and try go-karting in and around Ottawa!
What's the Average Cost of Bike Repair in Ottawa?
The average cost of bike repair in Ottawa is $65. However, the price can range from as low as $30 to as high as $120, depending on the type of repair needed. 
Some of the most common types of bike repairs and their price ranges are as follows:
Tune-up (basic): $30-$80

Flat tire repair: $10-$20

Wheel true: $20-$40

Brake adjustment: $15-$35

Derailleur adjustment: $10-$30

Chain replacement: $15-$35

These are just some of the most common types of bike repairs. The actual price will depend on the type of repair needed and the severity of the damage.
The best way to avoid having to pay for costly repairs is to perform regular maintenance on your bike. This includes things like cleaning and lubricating the chain, checking the brakes, and inflating the tires. By doing this, you can avoid more serious and expensive problems down the road.
The Best Bike Repair in Ottawa
Now that you know a bit more about bike repair, let's take a look at the best places to get your bike repaired in Ottawa.
1) McCrank's Cycles & Skis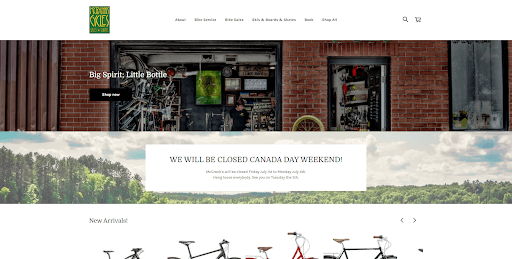 McCrank's Cycles & Skis is a cycle shop founded in 1992. Specializing in making bicycles and providing bicycle repair, the company has dedicated specialists that know how to repair and sell bicycles of any type well. When you shop and use their cycle repair services, you can choose a personal selection of OPUS, LINUS, and BRODIE bicycles for purchase.
And when it comes to bicycle repair services you will find different options such as light/general/full tune with an overhaul as the last option in case you are looking to repair your bike from scratch. 
So whether you need a new ride or your old one needs some TLC, McCrank's is the place to go!
"These folks love bikes and are very busy repairing bikes because they are very good. Need a part for a bike but the other shop says "your bike is ten years old"? McCranks' people will happily fix your problem. They also sell new bikes."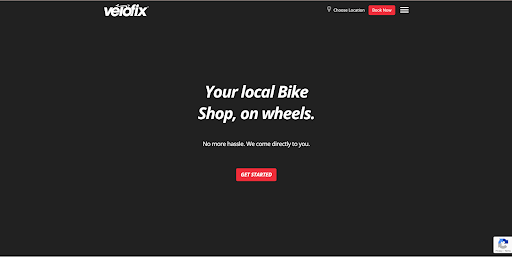 In a world where everyone is looking for convenience, Velofix Ottawa has found a way to provide it in the world of bike tune-ups and repairs. They are a mobile bike repair shop that will come to you instead of you having to go to them, and they serve both Ottawa and Orleans. 
You can book an appointment right on their website, and they will take it from there. They are happy to offer this service because they know that the traditional process of getting your bike serviced can be complicated and not worth it. 
Instead, they offer a variety of services such as tune packages, bike fitting, bike boxing, and even the ability to build the bike together. So next time your bike needs some TLC, remember that Velofix Ottawa is here to provide it in a convenient way.
"We had a great first experience with Velofix Ottawa. Adam the technician was punctual, pleasant and very thorough to adjust our new e bike. The van setup is very well organized, clean and efficent - we highly recommend this company - it covers all of Ottawa into Orleans which is very handy."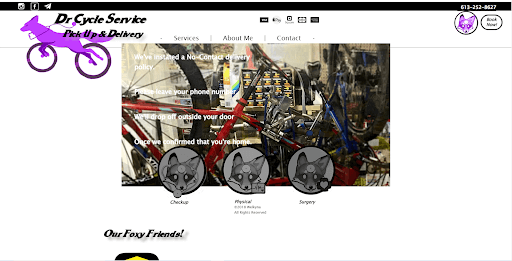 At Dr Cycle Service, they understand that your bicycle is more than just a mode of transportation. It's a lifelong companion that deserves the best care possible. That's why they offer a comprehensive range of services designed to keep your bike in top condition. 
From simple checkups to full-suspension overhauls, they have a service that's right for you. And because they know that quality comes at a price, they offer competitive rates that are tailored to your budget. 
So whether you're looking for a basic tune-up or a complete makeover, they got you covered. Visit them today and see what they can do for you. Your bike will thank you for it!
"I'm very happy and impressed with the speed and quality of service received from Dr Cycle Service. We have a used junior bicycle we picked up locally from the Buy Nothing group and it needed a good tuneup before we could let our grand daughter ride it. I brought it in to the shop and Shawn determined it was worth saving. We agreed on a certain amount for replacement parts if required and it turned out it only needed $10 in parts over the basic service price. Better price than expected, quick and well done! Thanks Shawn!"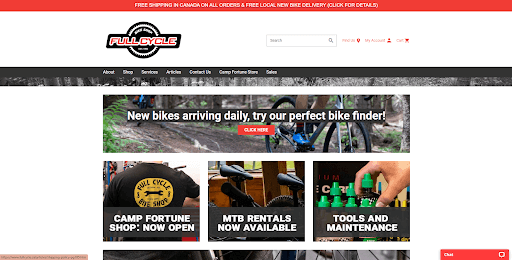 Full Cycle has been in the business of repairing bikes for over 65 years, so they know a thing or two about producing quality work. 
They offer repair service packages that range from $60 to $500, and the number of services included in each package gets pretty different the higher you go. 
Clients can also order a la carte service that ranges from installation and adjustments to overhauls and other services. No matter what you need, Full Cycle is sure to be able to help you get your bike back in tip-top shape.
"Always a great experience at Full Cycle. I damaged my Giant Contend 3 frame, and Robert was able to source a new one, and rebuild my bike. During the process was very communicative, and it the process didn't take long. Thank you!"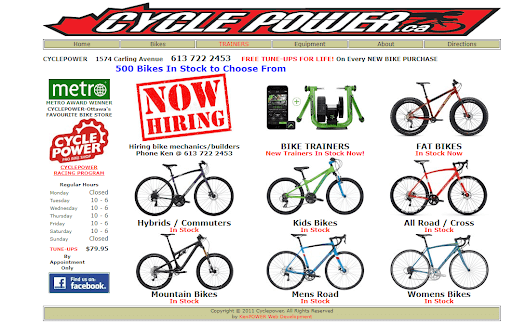 Cycle Power is the perfect bike store for all your needs – whether you're looking for a new bike, some accessories, or a repair. They offer a wide selection of different brands and styles of bikes, so you're sure to find the perfect one for you. 
And if you're ever in need of a tune-up, they offer that too – at an unbeatable price. But the best part is that if you purchase your bike directly from Cycle Power, they'll offer you this service as a lifetime benefit. 
So why look anywhere else? Cycle Power has everything you need to keep your bike running smoothly for years to come.
"Today I needed to grab some oil for my chian and stopped by Cycle Power on recommendation of a friend. The workers went above and beyond what was needed. He told me I needed the chain cleaned and even took it out back to wash it for me. He even demoed how to use the oil properly. A+ customer service, definitely check this place out for your cycling needs."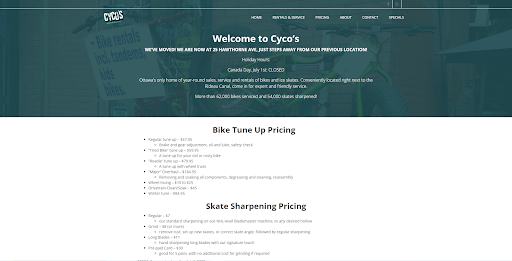 When it comes to keeping your bike in peak condition, Cyco's is the place to go. They offer a wide range of tuning and repair services, all at very reasonable prices. Their "Major" Overhaul service is just $195.95, and that includes a complete overhaul. But even if you're on a budget, you'll be able to find a service that suits your needs.
And no matter what service you choose, you can be confident that you'll receive exceptional customer service. Cyco's is a family-run business, and they treat their customers like family. You'll always be greeted with a smile, and you'll never feel like just another number. 
So if you're looking for a bicycle store that offers great service and great prices, be sure to pay a visit to Cyco's.
"We came to Cyco's to rent ice skates for my kids to take on the canal and it was great! The staff were very friendly and knowledgeable; they helped my kids get the right skates and even gave them some tips before their first trip out on the ice. Plus, the prices were reasonable. Would definitely recommend!"
FAQs About Bicycle Repairs