The best boat rentals in Ottawa can help you cruise through the water!
There's nothing quite like taking a boat out to sea. You can explore the world past the shore, take a break from your everyday life, go fishing, and play a few watersports. Escaping to the high seas in a premium boat is great fun, but buying a boat is a big investment. If you're not quite ready to take the plunge, renting a boat is a great alternative. 
In Ottawa, there are many businesses that rent out boats, but we found the very best. We chose these boat rentals based on customer service, price, and their huge selection of boats, so you can find the one that's perfect for you.
If you just can't get enough of all things to do with the sea, be sure to visit the best seafood stores and the best seafood restaurants in Ottawa!
What's the Average Cost of a Boat Rental in Ottawa?
On average, you can expect to pay anywhere from $300 – $500 for a small boat to $30,000+ for a super yacht. Prices also fluctuate depending on the time of year, with rates generally being higher in peak season. 
Some other factors that will affect the price of your rental include the length of the rental, the size of the boat, and any extras or features that you add on. 
To get a better price, make sure to check online and see if there are any discounts or deals available. Many companies offer discounts for online bookings, so it's definitely worth doing a bit of research before you commit to anything. Also, it's best to book outside of peak season. Regardless of when you rent, though, be prepared to open your wallet wide if you want to enjoy a day out on the water.
The Best Boat Rentals in Ottawa
Now that you know what you can expect to pay for a boat rental in Ottawa, it's time to choose the perfect rental company. Here are our top picks: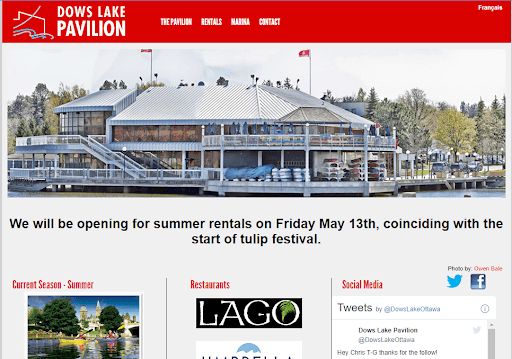 Looking for a fun way to spend a day on the water? Then look no further than Dows Lake Pavilion Marina! This privately owned and operated boat rental service offers everything you need for a day of fun, including on-site laundry, private bathrooms with showers, and a fueling station. 
They also have swimmable slips with power and water connections, so you can cool off after a day in the sun. And if you're looking for even more excitement, they offer three different boats for rent, each with its own rate. 
So whether you're looking to relax or get your heart racing, Dows Lake Pavilion Marina has you covered!
"Staff here are very helpful, boats and equipment are in great condition. Best place in Ottawa to rent kayaks and other boats - I've been to them all and the customer service here is by far the best. Still run by teens who sometimes are chatting with each other and standing in the way, but they're ready to help you get in and out of the boat when you arrive and it's very well organized."
2) Ottawa Private Yacht Rental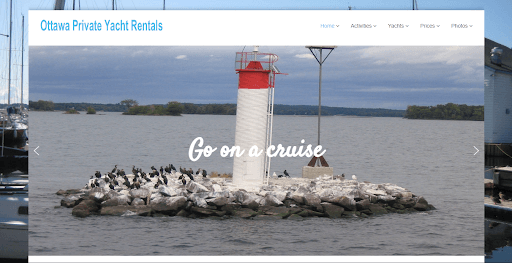 If you are looking for a unique boating experience, then look no further than Ottawa Private Yacht Rental. With this service, you can rent a private yacht for the duration of your choice and enjoy all the best accommodations that come with it. 
Whether you want to sleep on the yacht or fish and grill to your heart's content, Ottawa Private Yacht Rental will make sure that you have a one-of-a-kind experience. And if that wasn't enough, you can also swim in the crystal-clear waters that surround the yacht. 
So what are you waiting for? Make a reservation today and start planning your next great adventure.
"A great and affordable experience for anyone in the Ottawa area. The captain was very friendly and accommodating as well. The boat takes a great route through the Ottawa river and stops at some of the best places to experience Ottawa at its best. Overall it was an amazing experience, I highly recommend it."
3) WetRentals Boat Rental Marketplace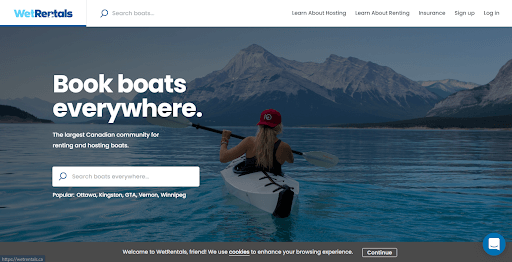 If you're searching for a unique way to spend some time on the water, WetRentals is the perfect spot for you. They provide an easy three-step system for renting boats, so all you have to do is find your ideal boat and book it. 
You can expect a detailed description of what the rental will include, so you'll know exactly what to expect. And once you've found the perfect boat, all you have to do is wait for a reply and arrange when you wish to rent it from and to. 
So if you're looking for a wild time on the water, WetRentals is the perfect place for you.
"I would highly recommend from renting from here. I have rented from many places before and this was by far the most seamless and pleasant experience I've had. They are really friendly, with a quick response time and made the entire experience enjoyable!"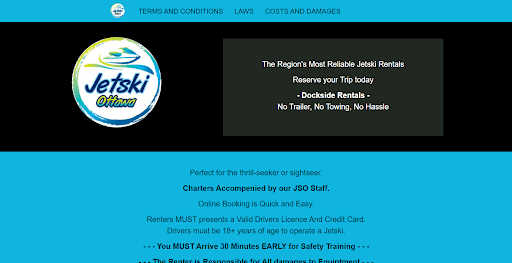 Jetski Ottawa offers the region's most convenient and affordable jet ski rental services. And what's more, they make it easy for customers to access their facility and book online. 
Transportation safety is always a top priority for Jetski Ottawa. Before heading out to the water, renters must complete a 30-minute training. Additionally, their policy ensures that the renter is fully responsible for any damages done. 
For groups of 3 or more people, a safety deposit of $800 is required. By following these simple guidelines, Jetski Ottawa provides a safe and enjoyable experience for all.
"Jetski Ottawa can turn a rainy day into a real blast. I'm not kidding, such was my 2 hours experience on June 12. What a thrilling harmony of movement, water, rain, and picturesque banks of Ottawa river. A big thanks to a friendly staff for going out on a rainy day. Jetski Ottawa you rock!"
5) White Lake Marina | Legend Boats | Mercury Outboards | Boat Rental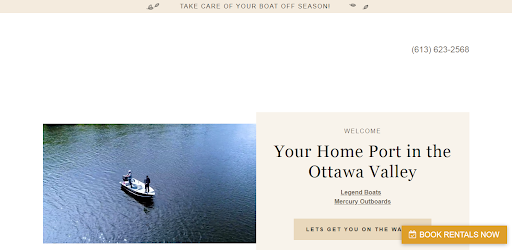 White Lake Marina is a dealer of Legend Boats and Mercury Outboards – your home port in the Ottawa Valley. Originally established by Mr. Buddy Lindsay, White Lake Marina is now owned and operated by Peter and Andra Bettencourt, who moved their young family from southern Ontario in 2008 to follow a dream. They are located on 'The Canal' on White Lake's North-Eastern shore which is less than 15 minutes from highway 417 at Arnprior.
White Lake Marina is also a rental company that specializes in providing quality and affordable pontoon boats, out boats and non-motorized ones like kayaks and canoes for both personal and corporate events. Their fleet of pontoon boats come with all the necessary equipment, including life jackets, anchors, oars, docks, and more. They also offer a variety of customization options to make sure that each event is unique and perfect for your group. So whether you're planning a family reunion or an waterside retreat – White Lake Rentals has what you're looking for!
"We rented a Jon Boat and had a great time fishing on White Lake! Staff we're awesome, very helpful and friendly. The boat was clean and easy to use. The cost was very reasonable, included gas and life jackets and booking online made it all a breeze. We will be back for sure!"
Spend your free time coasting through the shores. This summer, explore all the waters and lakes Ottawa has to offer. With the help of these boat rental companies, you can have a fun and memorable adventure!
So if you're looking to rent a boat, be sure to check out the best boat rentals in Ottawa!