The best seafood stores in Ottawa are serving up the freshest seafood in the city.
Ottawa is home to many delightful stores selling all kinds of seafood. These businesses sell everything from staples like salmon and tuna, or more luxurious foods like mussels and lobster. So whatever you're looking to cook, be it a simple meal or a gourmet feast, these shops and staff can help you every step of the way. 
We selected these shops based on their friendly and helpful staff, customer reviews, reasonable prices, and fresh selection of seafood. Many of these stores go through great efforts to source their fish responsibly. So you can be sure you'll have a great, guilt-free shopping experience.
If you don't want to cook yourself check out the best seafood restaurants in Ottawa! 
How to Tell If Seafood Is Fresh?
The last thing you want is to bring home seafood that's not fresh. If you're not sure how to pick out the freshest seafood, here are a few tips:
The fish should have shiny, firm skin with no scales missing.

The gills should be red, not brown.

The eyes should be clear, not cloudy.

The flesh should bounce back when you touch it and shouldn't have any liquidy or mushy bits.


These are just general guidelines, so if you're still not sure, ask the staff at the store. They should be more than happy to help you pick out the perfect fish.
The Best Seafood Stores in Ottawa
Now that you know how to select fresh seafood, here are the best seafood stores in Ottawa:
1) Wellington Wholesale Seafood
If you're looking for some fresh seafood, head on down to Wellington Wholesale Seafood. Wellington Wholesale Seafood is not your average fish store. They always have fresh and delicious options for any appetite, whether you're looking to enjoy crab or specialize in mussels! 
They are the Ottawa area's wholesale seafood provider. Their goal is to provide fresh, white table cloth quality products for your family at affordable prices with quick delivery times so you can focus on what really matters – your weekend plans! 
The staff here seems really friendly – they're on top of everything so it makes shopping easy. They can help guide newcomers through all of their needs so stop by today before they run out – they will not disappoint!
"Best fish monger in the city by far, Steph is a gem and knows his stuff and will direct you away from making things like ceviche if he doesn't have confidence the fish is appropriate. special orders cuts whatever this is my go-to place, especially at this time of year for making gravlax. "
2) Pelican Seafood Market and Grill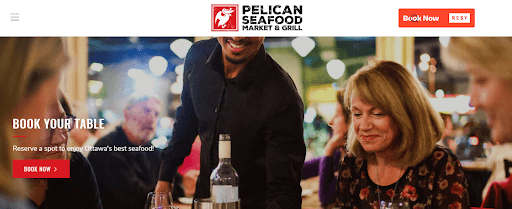 The Pelican Seafood Market and Grill has been providing some of the best seafood in Ottawa for over 40 years. They have a wide range of seafood for you to choose from, including shrimp, oysters, crabs, salmon, tuna, mussels, lobsters and more! 
In addition to being family-owned and operated with multiple generations involved in daily operations, this store also has an exceptional staff that goes out of its way every time you visit!
Every day, the employees at Pelican Fish Market are dedicated to providing only high-quality products for their customers. When you walk into the Pelican, the aroma of fresh seafood hits your nostrils. 
It's clear that this restaurant has been around for quite some time – it feels like an old friend welcoming back those who come here on date night or simply looking to get out from work each day by catching up with friends over dinner conversation, so don't hesitate to visit them if this is something you`ve been looking for!
" Getting a reservation was quick and easy, got a table immediately when we arrived. Went here specifically for oysters and luckily we reached at Happy hr. Fantastic fresh oysters, first time for my wife and she loved it. Also ordered Lobster shrimp roll and fish tacos which were amazing too, presentation and service was great. A must-place to visit in Ottawa. "
3) The Whalesbone Kent Street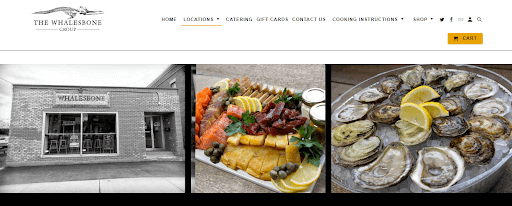 If you're looking for fresh or frozen seafood, The Whalesbone has what it takes! Their menu has a wide variety of seafood, including scallops, crabs, mussels and shrimp. They also offer various types of fish like tuna or salmon for those who don't want anything too heavy to eat on their appetites! 
The Whalesbone offers both wholesale supply of their delicious products as well as premium quality retail options so there should be something perfect here no matter how many people are eating from their menu each day. 
There is nothing more important to them than the well-being of our environment. That's why they support oyster farmers and fine fish purveyors that follow healthy, sustainable fishing practices because they know it's good for both them as well as their surrounding communities! 
They're committed to only selling fish that are sourced responsibly. Their retail counter is stocked with sustainable catch, and they work hard every day so you can enjoy it too. The quality of their food is top-notch, sauces are delicious in addition to the fish and service is unbeatable – so what are you waiting for? Go visit them today!
Website: thewhalesbone.com
Telephone: +16132313474
Address: 504a Kent St, Ottawa, ON K2P 2B9, Canada
" Ordered the seafood platter DIY kit. Excellent quality, fresh everything. Accurately listed as an appetizer for 4 adults. Plenty of delicious accompanying sauces and we had great fun learning to shuck our own oysters. My absolute favorite was the scallop ceviche, the shrimp were delicious and the crab incredibly sweet. Fabulous service by knowledgeable staff. We'll be back!!! "
4) Merivale Fish Mkt & Seafood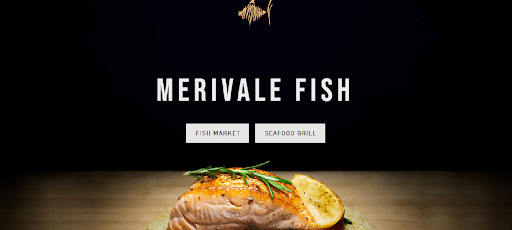 Merivale's Fish Market is a Nepean institution. Opened 25 years ago, it has been serving locals and tourists alike with its fresh fish selection since day one! For years, they have been dedicated to providing their customers with the freshest seafood and world-class service. 
They started this business back in 1991 because of one goal: To make sure that everyone who walked through those doors felt like family! 
The staff at their store are proud to offer a wide range of fish and seafood varieties, from the most common types to salmon or tuna. Plus specialty items can be requested through special ordering with just one call! 
They're here to make your fish buying experience as easy and enjoyable as possible. Their knowledgeable staff will help you find the perfect product for any taste, budget or need, so if you want to enjoy some great seafood in a cozy setting, this is the place for it! 
Website: merivalefish.com
Telephone: +16137237203
Address: 1482 Merivale Rd, Nepean, ON K2E 6Z5, Canada
" Great service. Bought live lobster, Kyle steamed it and cracked it for us. Nice restaurant too. Great fish and chips. "
The city of Ottawa has 10 lakes, so it makes sense there are many stores that sell premium catches. These seafood shops all sell high-quality products for a decent price. Whatever you're cooking up next, these Ottawa seafood shops are a must-stop.
If you're looking for somewhere to buy all kinds of fresh seafood, you have to visit the best seafood stores in Ottawa!