What's the Average Cost of a Professional Body Piercing?
The average cost of a professional body piercing can vary depending on the piercer, the type of piercing, and the location of the piercing. For example, a simple earlobe piercing can cost as little as $25, while a more complex piercing like a navel can cost upwards of $100.
Below is a list of some of the most popular types of body piercings and their average costs:
Earlobe Piercing: $25-$35

Navel Piercing: $50-$100

Nipple Piercing: $60-$120

Septum Piercing: $40-$80

Labret/Monroe/Medusa Piercing: $30-$70

Cartilage Ear Piercing: $35-$85

There are many factors that affect the price of a body piercing, so it's always best to consult with a piercer beforehand to get an accurate estimate.
The Best Body Piercing Studios in Ottawa
Now that you know what to expect in terms of cost, let's take a look at some of the best body piercing studios in Ottawa.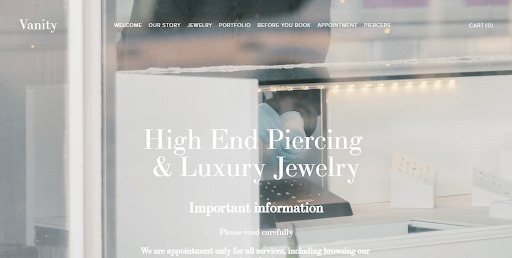 At Vanity, they understand that choosing the right piece of jewelry is a personal and important decision. That's why they've created a unique shopping experience that allows you to browse their collection at your own pace, without the hassle of waiting in line. 
Their experienced staff is always on hand to answer any questions you may have and help you find the perfect piece. With the largest selection of high-end jewelry in the area, they're confident that you'll find exactly what you're looking for at Vanity. 
"I originally went in for a navel piercing but unfortunately did not have the correct anatomy for an adequate healing process. Tine was very knowledgeable and clear in her explanation. I'm so glad she carried out the consultation - I feel comfortable that she explained all risks involved, she has your best interest at heart! I chose to get a helix piercing instead and she very kindly fit me into her schedule. Hygiene was immaculate, and she was super friendly and kind. I'll definitely be going back, and I'd 100% recommend Vanity and Tine for any advice or piercings!"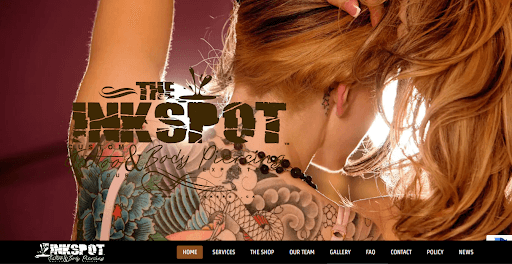 The Ink Spot has been a trusted source for high-quality tattoos and body piercings for over 20 years. They offer a wide range of services, including traditional and cover-up tattoos, repairs, piercings, and laser hair removal. Whatever the client's needs may be, The Ink Spot is dedicated to providing a quality experience.
The Ink spot is dedicated to the safety of their clients, performing bimonthly spore tests on their sterilizers to ensure that all equipment is clean and safe. For those looking for a quality body piercing experience, The Ink Spot is the perfect choice for you.
"I had a cover up tattoo done by Matt yesterday. He did an INCREDIBLE job and it is already healing beautifully. I looked at soo many portfolios in the Ottawa area prior to booking here, and decided on Matt. He is so talented and I hope to have more art done by him in the future."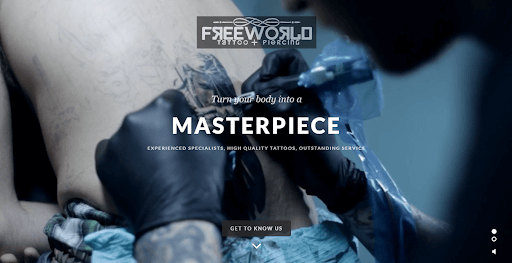 If you're the type of person that loves to ask questions, then you should definitely check out Free World Tattoo. Known for their amazing customer service, each staff member is so knowledgeable and kind, you can rest assured that you'll be in great hands!
The store provides quality procedures by a group of professionals who are devoted exclusively to what they do. To complement their expertise, they offer a stunning range of piercing jewelry for you to choose from!
"My experience was awesome! They're are super polite and have great energy. I got tattoo by Kevin Gomez. He was fun coming up with the design with him and was supposed patient and accommodating. I have cerebral palsy and he made something difficult into a pleasant and successful experience. See the progress!"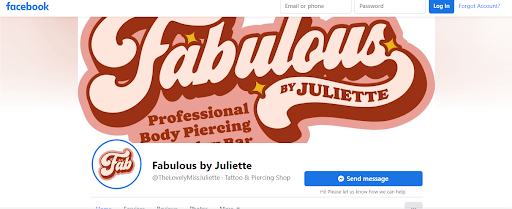 If you're looking for a fabulous piercing in Ottawa, look no further than Juliette's studio. By appointment only, this Studio is a one-stop-shop for all your ear and facial piercing needs. And not only are they professional and experienced, but their work is truly an artwork. 
You can find great photos of their work on their various social media accounts, which is also where you'll find exciting tidbits of information about the studio and other amazing things. So if you're in the market for a stylish and chic piercing, be sure to check out Juliette's studio. You won't be disappointed.
"Got my navel done by Juliette and it was truly Fabulous!!!! I have several piercings and this was easily the most enjoyable, worry-free, and overall fun experience I've had getting one done. Juliette is a phenomenal piercer and a lovely person. I'll definitely be returning for future piercings and couldn't recommend Juliette more!"
5) Universal Tattoo & Body Piercing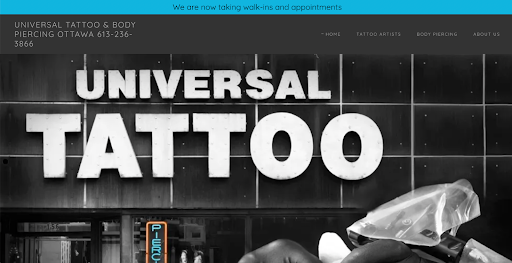 Universal Tattoo & Body Piercing, an Ottawa icon, offers an all-encompassing body piercing experience. Accepting both appointments and walk-ins, they prioritize both artistry and safety, ensuring you get the piercing of your dreams.
From classic lobe piercings to intricate facial and body piercings, this studio excels in a variety of styles. As one of the most popular piercing shops in Ottawa, Universal Tattoo & Body Piercing isn't just a studio; it's where self-expression thrives.
"I have had several ear piercings done by Halley and an insert done by Tim when I lost a piece of jewelry from one of my ears. I have always received excellent service and professional care when getting pierced at Universal. Thanks for your excellent service."
As we conclude our journey through Ottawa's best body piercing shops, we celebrate the city's dedication to self-expression and individuality. Ottawa's top piercing destinations offer not just artistry but a commitment to your well-being, ensuring that your piercing experience is as safe as it is stylish.