The best laser hair removal in Ottawa will keep you smooth and stubble-free all season long. 
If you're looking to get rid of hair permanently, laser hair removal is a popular option. But with so many clinics in Ottawa, how do you choose the right one for you? We've put together a list of the 10 best laser hair removal clinics in Ottawa, based on their reputation, service, customer reviews, and price. 
Whether you're looking for the most affordable option or the clinic with the best results, there's sure to be a laser hair removal clinic on this list that's perfect for you. 
For more beauty services in Ottawa, check out our lists of the best botox or the best coolsculpting clinics in the city.
How Much Does Laser Hair Removal Cost in Ottawa?
On average, a single session of laser hair removal in Ottawa costs between $60 and $250. 
Some of the factors that can affect the price of laser hair removal include the size of the treatment area, the number of sessions required, and the type of laser used. Some clinics also offer package deals for multiple sessions, which can save you money in the long run. 
Below is a list of popular services and their average prices in Ottawa:
| | |
| --- | --- |
| Bikini | $80-$100 |
| Brazilian  | $100-$130 |
| Full Face | $60-$160 |
| Half Legs | $180-$210 |
The Best Laser Hair Removal in Ottawa
Now that you know how much laser hair removal costs in Ottawa, it's time to find the best clinic for you.
1) Nina's Laser Hair Removal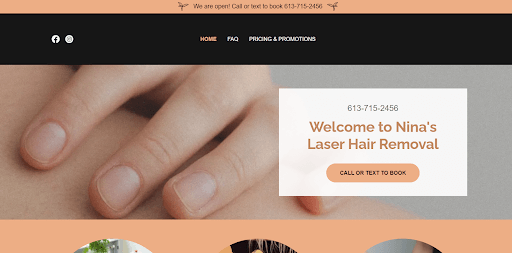 Nina's Laser Hair Removal clinic offers quality services at an affordable price in a warm and welcoming atmosphere. Nina is a passionate professional who cares about your experience with us every step of the way -from scheduling an appointment for you to giving guidance through complete removal procedures. 
Nina offers different packages like face package that includes both chin and upper lip, or brazilian special. You can also remove hair from your legs and underarms or any other part of your body. 
Thanks to Nina's commitment, you will walk out of her clinic feeling confident and beautiful. Schedule an appointment today!
"Amazing service. Nina is awesome and very honest and doesn't over charge like many other laser hair removal places. I am definitely going to continue using her services, I saw great results after just the first visit!"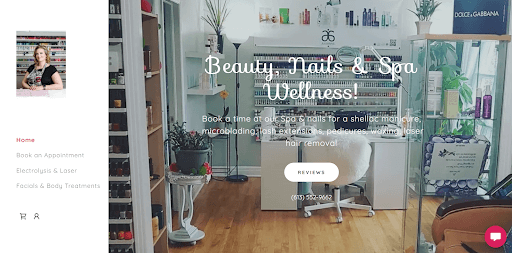 At T.C SPA, they know that unwanted hair can be a source of frustration and insecurity. That's why they offer laser hair removal services to help you achieve the smooth, flawless skin you've always wanted. 
Whether you're looking to remove hair from your legs, underarms, bikini line, or neck, we have the perfect solution for you. Their state-of-the-art equipment and experienced staff ensure that you will receive the best possible treatment, with results that will leave you looking and feeling positive. 
So don't wait any longer – contact us today to book your appointment!
"For more than 6 years and have always received the best service, professional, AMAZING quality products used for services and she is always taking courses and upgrading her knowledge and techniques. Very talented!!! I highly recommend it to everyone!!!!"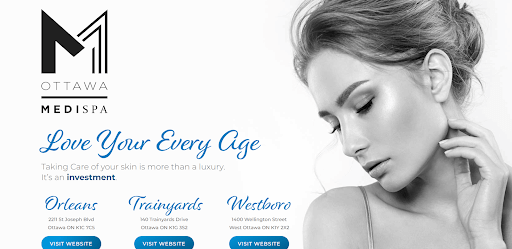 That's where Ottawa MediSPA comes in. They believe that every individual is different, and that their services should be specifically tailored to meet your needs. They offer FREE skin consultations of all types for anyone interested in experiencing their service. 
And they use the modern Soprano Diode Laser, which can specifically target darker, thicker hairs without negatively affecting the surrounding skin. 
So whether you're looking to get rid of hair on your legs, underarms, bikini line, neck, face, upper lip, cheeks, chin, areola, chest, stomach, back, shoulders, feet or toes – they can help! 
"I've been a regular at this location of the Ottawa Medispa for years and that's because the service is wonderful, everyone is super friendly, and the work they do is top notch."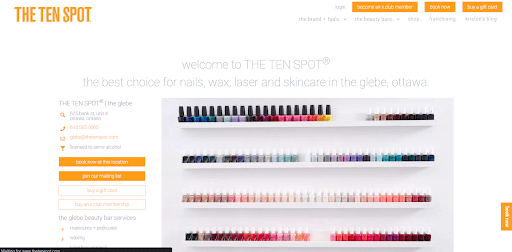 The Ten Spot is the perfect example of what happens when you take great service and communication skills to new heights. Their easy online booking system is user-friendly and their customer care goes above and beyond to ensure that each customer is happy with their treatment. 
Not only do they offer an amazing laser hair removal treatment, but their results are impressive as well! They can get rid of unwanted hair on any part of the body, from face and baby hairs to upper or lower back, and all areas below the belt. 
Their signature Brazilian service offers a complete laser hair removal of everything – including your treasure trail! Or, if you prefer, they can remove almost everything, leaving you with a choice of how much or how little hair you want removed. Either way, the Ten Spot is the place to go for all your laser hair removal needs!
"Emily was the most friendly and kind! The location is very clean which is always nice to see. The staff was really kind. I highly recommend it."
5) Amy's World of Esthetics & Electrolysis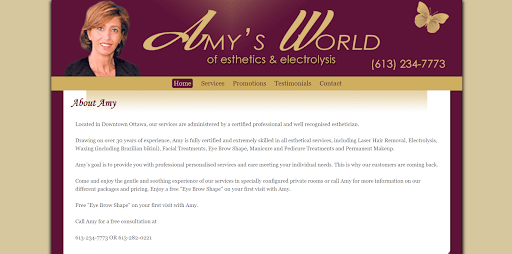 Amy's World of Esthetics is the place to go for all your hair removal needs. Amy has over 30 years of experience in Electrolysis and Laser Hair Removal, and her vast knowledge allows her to offer a variety of treatments to suit your individual needs. 
Whether you're looking for a simple laser hair removal procedure or a more complex combination of therapies, Amy will work with you to create a treatment plan that will give you the best possible results. And because customer satisfaction is always Amy's top priority, you can be sure you'll be happy with the results. 
So if you're ready to bid farewell to unwanted hair, come see Amy at her World of Esthetics. You won't be disappointed!
"Amy is the best. She is very knowledgeable in her work and makes the patient very comfortable. I have been with her for one year and did Electrolysis as well as Laser and have seen results from the start. She is very skilled in her work and has very competitive prices. I absolutely love every time I visit her!"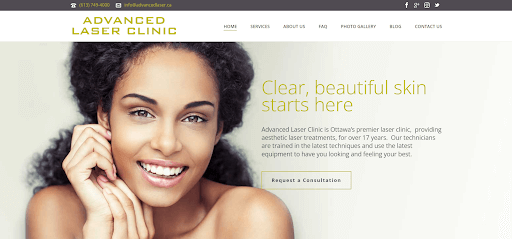 At Advanced Laser Clinic, they have been providing aesthetic treatments to their customers for over 17 years. Their technicians are trained in the latest techniques and use state-of the art equipment which has you looking your best with just a few visits! 
Their laser hair removal is a safe, effective treatment for permanent reduction of body hair without the discomfort and side effects often seen with other methods. Sessions are quick – usually lasting only minutes- with minimal post care required so you can get back to your daily activities while enjoying smoother skin! 
So why wait? Come visit them today and see how they can help you look and feel your best!
"I had my first half face laser hair removal experience with Advanced Laser Clinic. Currently two treatments in and I am already blown away by the results - I already hardly have any hair regrowth. Having never had laser hair removal done before I was very nervous and did not know what to expect, but Roxanne made my experience better than I could have ever wished for."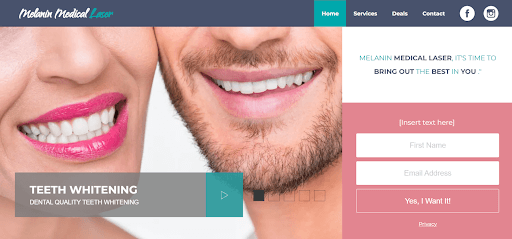 The Melanin Medical Laser is a state-of-the-art facility that offers a permanent solution for unwanted facial and body hair. Using cutting-edge IPL technology, Melanin Medical Laser can target melanin cells and significantly reduce hair growth. 
The average client requires 8-10 treatment sessions to achieve desired results, with each session 3-6 weeks apart. The highly skilled staff at Melanin Medical Laser are dedicated to providing exceptional service and offering competitive pricing. 
If you are looking for a permanent solution to unwanted hair growth, look no further than the Melanin Medical Laser.
"Looking forward to going there as soon as I can! I recommend it to all who need it! A very good clinic at what it does! I was attended by Sazan, who made a total difference in the environment. Super attentive, committed, friendly, beautiful and competent."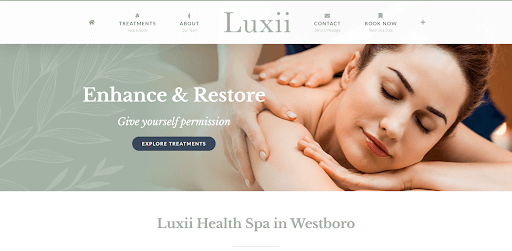 If you're looking for a top-notch medi-spa in Ottawa, look no further than Luxii. Offering both medical aesthetics and treatments for those who want to feel their best, Luxii is perfect for anyone and everyone. 
From the moment you walk in, you'll be greeted by their highly trained professionals who will guide you through every step of your journey. And, thanks to their new state-of-the-art laser technology, you can enjoy a virtually painless experience that will leave your skin looking smoother than ever before. 
So what are you waiting for? Book your appointment today!
"Booked an appointment at Luxii and had a great experience. The staff there were friendly and professional. They've got a great facility and I would highly recommend booking with their team."
9) MC Laser Clinic & Hair Salon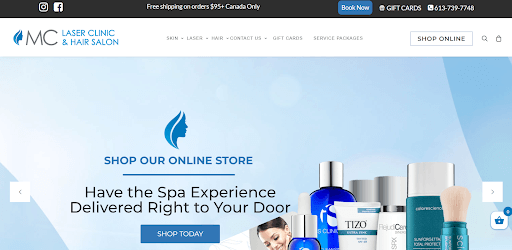 At MC Laser Clinic & Hair Salon, they offer a variety of services to meet all your needs. From cutting-edge treatments and styles to making sure you are happy with the end result, this salon has it all! 
They use the Candela GentleMax Pro Hair Removal Machine which is considered to be one of the best around when it comes to laser treatment. This device helps to get desired results with minimal side effects while still being safe from any skin irritation or damage. 
So if you're looking for a salon that can provide you with everything you need, be sure to check out MC Laser Clinic & Hair Salon!
"First off I want to say that I had laser hair removal for my chin as well as a facial with Cherin. If you need an expert I recommend going here. I love my results! No more chin hair and my face is nice and smooth. I also use the cream she recommended me for dry skin and it works great! This is the only place in Ottawa that provides a number of services with precision and satisfaction. I will most definitely return."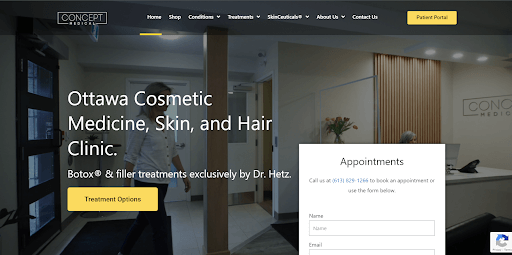 At Concept Medical, they understand that you want to look and feel your best. That's why they offer one of the most advanced healthcare services in Ottawa. Their team of skilled professionals are dedicated to providing excellent care for all theirpatients. 
They offer a wide range of medical and aesthetic services, so you can be sure you'll find what you're looking for at our clinic. From laser hair removal to CoolSculpting, they  have the latest treatments to help you look and feel your best. 
"My experience with Concept Medical has been so positive. Dr. Hetz and his team are knowledgeable, kind and really take the time to listen to your needs and concerns. I have so much trust in their work and expertise and I highly recommend their services."
FAQs About Laser Hair Removal
When looking for a laser hair removal service, it's important to choose a provider that has extensive experience and offers quality results. The list above provides some of the best laser hair removal services in Ottawa, so you can be sure that you're making the right choice. 
These providers use state-of-the-art technology to provide efficient and effective treatments, so you can achieve permanent hair reduction with little fuss or inconvenience.