Ottawa is a city that experiences all four seasons, each with their own charm. While the winters can be quite cold and snowy, the summers are hot and humid. No matter what season you're in, there's no reason to forgo getting some color!
Luckily for Ottawans, there are many great tanning salons throughout the city. In this article we will introduce you to our seven favorite tanning salons in Ottawa – each one offering something unique and special. So whether you want an all-over bronze glow or just a little bit of sun kissed color on your face, we have got you covered!
1) iTAN Advanced Tanning Studios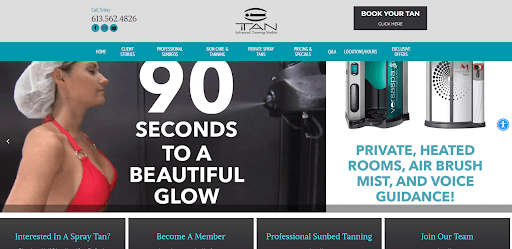 iTAN Advanced Tanning Studios has 7 Ottawa locations across the city. With their easy to navigate website, you can find a studio that suits your needs- from those who want an outstanding experience every time and are looking for the perfect Glowing Tan.
Sun tanning is a great practice that has been used for years. It's benefits are endless, from increased vitamin D levels and improved moods to prevention or symptoms like depression – but there's one more thing it does better than any medication: makes you look good!
They also offer private spray tan with an automatic sunless tanning system (you are not sprayed by hand!)
"Best tanning place I have ever been to. From the friendly helpful staff, the cleanliness, convenient locations to the best in class beds and spray tans! Keep up the amazing work!"
2) Bel-O-Sol Tanning Salon Inc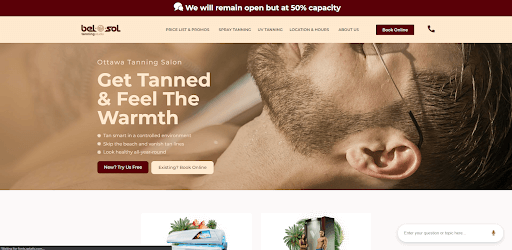 Your skin will be glowing with a beautiful tan in no time! Their team is certified, trained and has the experience necessary for giving you that perfect sun-kissed look.
They use premium UV tanning units in beds as well as stand-up options that will give you a deeper, darker,longer-lasting tan. They also treat psoriasis & eczema. They also offer spray tan using premium pH balancing ingredients that won't clog pores or cause breakouts.
You can choose from different levels of colors. The blend of green and brown marine algae stimulates the collagen in your skin to become firmer and the amino acids in DHA to develop the most optimal color for your spray tan.
"Every time I have visited there I've been met by friendly personnel who are very knowledgeable about the tanning products they sell as well as the beds and stand-ups for tanning. I would highly recommend this business for all your tanning needs. 5 Star rating! I won't go anywhere else!"
3) Solid Gold Airbrush Tans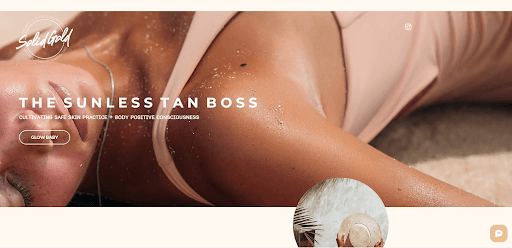 Solid Gold Airbrush Tans is a small business run by Rhiana. She brings over 15 years of experience in the beauty industry to her work. Many satisfied customers left with gloriously bronze skin thanks to airbrushed tanners instead of chemical products – using formulas with 15 shades and a range of DHA % levels to suit every skin tone.
She really knows what she's doing, from helping you pick out a shade for your skin type to applying it evenly to your whole body! You will end up with a high quality, natural tan that looks like you've been kissed by the Mediterranean sun!
"My tan looks amazing, I did it the night before and woke up with white bed sheets still! Rihanna has given me great instructions on how to keep the pigment last. And best of all it doesn't have that spray tan smell! Such great service and a happy customer! Oh, and my tan line is on point."
4) Tan Tropica Tanning Studio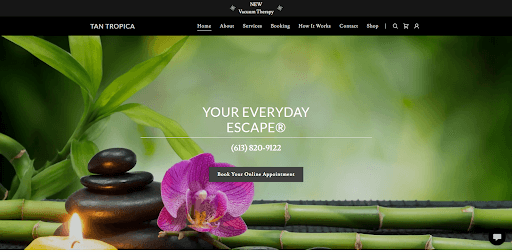 Tan Tropica has been bronzing its clients' skin for over 20 years and is now offering spa services that range from a simple waxing to one of a kind tanning booths.
In addition, the studio provides an all-time favorite sanctuary with a welcoming atmosphere where customers can indulge in their beauty needs while staying within budget parameters!
They offer a premium UV tanning as well as spray tan. The staff at this salon are always so helpful and professional. They go out of their way to accommodate you, the facility is clean with basic amenities available if needed!
"Great location, comparable prices but what makes this tanning place a notch above the rest is their amazing friendly staff especially Sam. She's such a delight."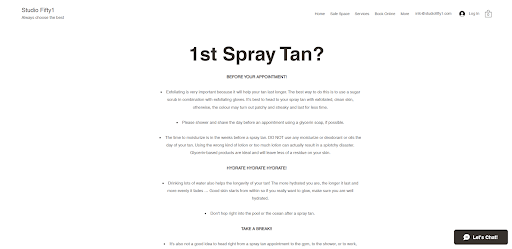 At Studio Fifty1 they take pride in their 100% vegan and cruelty free spray tan solutions. Their one mission—to make you look stunning, feel your best, and get on the road as soon as possible!
They offer different types of spray tan like Rio Rapid or Santa Rosa Signature Spray Tan. They also can apply your tan to the neck and face only, to the entire upper body or lower body. With their special Boujee Boosters you can deepen the color or add pearl body shimmer.
"By far the best spray tan I've ever had, Sheri was awesome!! I was told it would last about 5-7 days, my tan lasted over a week and faded gradually and evenly. A very chill, body positive environment. I'll go back for sure!"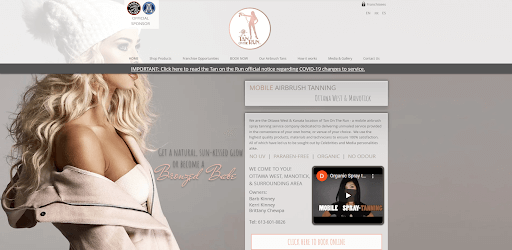 Tan On The Run offers a luxurious and convenient mobile spray tan service. Their highly trained technicians will come straight to you! They use only exclusive sunless tans which are sourced from ethically sourced ingredients so they can guarantee 100% satisfaction.
Their spray tan will look absolutely natural and even all over your body. It will last a long time also, so you can enjoy your beautiful sun-kissed skin for days.
"This service is worth every penny. It is so practical to stay home and have them come to you! Suzie is very professional and always makes sure that your tan is perfect and even. Avoid dangerous sun rays, tan lines, and, premature again and book your appointment for sunkissed skin this summer!"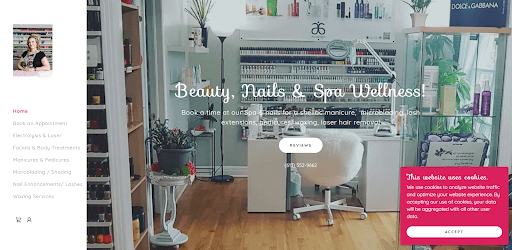 At T.C. Spa they are dedicated to give you the best look possible. Their professionally trained staff will provide you with exceptional service. The spray tan solution that they use is organic and made from natural ingredients that will compliment your skin with light and natural bronze.
"Absolutely amazing experience every time. Been going for more then 6 years and have always received the best service, professional, AMAZING quality products used for services."
Ottawa is a great city to live in, and one of the reasons for this is its abundance of tanning salons. The list above showcases some of the best tanning salons in Ottawa, so if you're looking to achieve that perfect summer glow, be sure to check out these establishments. They offer a wide range of services and products, so you're sure to find something that suits your needs. So go ahead and treat yourself – after all, you deserve it!