The best couple spas in and around Ottawa bring relaxation to another level!
There are a few things better than spending a relaxing, rejuvenating day at the spa. Maybe one thing that's better is spending a relaxing, rejuvenating day at the spa with your partner! Ottawa and the surrounding area is home to many excellent spas that you can visit with your nearest and dearest.
At a couples spa, you two can get a Swedish massage or a deep tissue massage. Try exciting services like cupping and hot rocks, or get a facial. Spend time in the sauna or simply enjoy each other's time lounging around. At these Ottawa couple spas, you get a chance to escape with your partner and relax.
We selected these couple spa clinics based on customer reviews, the different facilities and treatments they have available, the different packages they offer, the expert staff, and the high-quality products they use.
For more luxury treatments, check out our lists of the best massage clinics and the best facials in Ottawa!
What's the Average Cost of a Couple's Massage in Ottawa?
The average cost of a couples massage can vary depending on the spa and location, you can expect to pay anywhere from $120 to $200 for a 60-minute session.
Here is a list of the most popular massages and their average price:
Swedish Massage: $85 – 120/hour

Deep Tissue Massage: $100 – 130/hour

Hot Stone Massage: $120 – 150/hour

Pre-Natal Massage: $80 – 100/hour

Aromatherapy Massage: $85 – 110/hour

Some other factors that can affect the price of a couples massage include:
The number of therapists working at the spa.

If the spa offers any discounts or promotions.

The length of the massage (60, 90, or 120 minutes).

Whether or not tips are included in the price.

To get the best deal on a couples massage in Ottawa, it is recommended that you book your appointment in advance, as many spas offer discounts for pre-booked appointments.
The Best Couple Spas in Ottawa
Now that you know how much a couples massage will cost on average, we can take a look at some of the best spas in Ottawa that offer this service.
1) Renu Massage Therapy and Spa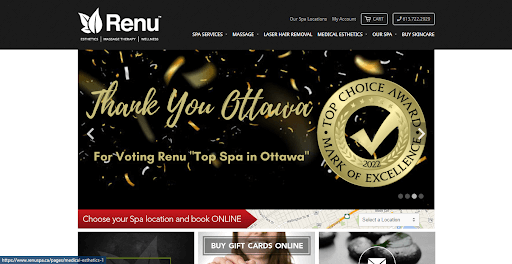 At Renu Massage Therapy and Spa, their mission is to offer tailored treatments that deliver visible results, physical and mental rejuvenation. They have a full range of massage therapy options as well esthetic services available in order ensure you are able to find what suits your needs best. 
You can extend your Renu experience and enjoy a total indulgence with one of their packages that have been designed for both therapeutic benefits, relaxation. Perfectly tailored to complement any spa stay or just as an opportunity in itself – these custom-made spas are sure not disappoint! 
"Renu is a great place to go to, the staff is friendly and professional and you always feel welcomed. I have been going to the Renu Spa for many years and have referred them to friends and family. I love my pedicures and manicures. I leave feeling refreshed and looking great. "
2) Peppermint Organic Spa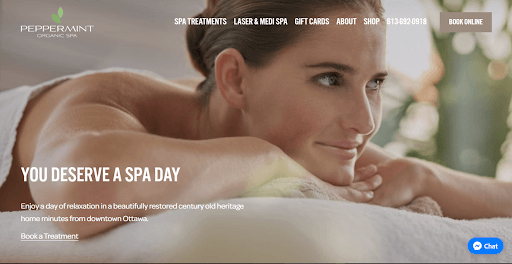 At Manotick spa, they pride themselves in providing their guests with an exceptional wellness experience. The staff are trained and certified to provide organic skin care treatments, manicures/pedicures waxing sugaring massage therapy for both men or women who want a welcoming environment where they can relax while getting the treatment of their choice! 
Their organic green products are all natural, safe for use on sensitive areas of one's body as well as sugar waxing or nail paints that don't contain any harmful chemicals. You can share this quality time with a loved one and experience a facial, hand, or foot treatment side by side in their group treatment room or in the private couple's suite.
"Excellent spa. Have been a customer for several years. Owner-operated, the whole team takes pride in the business and is attentive to clients needs. Also very affordable. Wouldn't go anywhere else."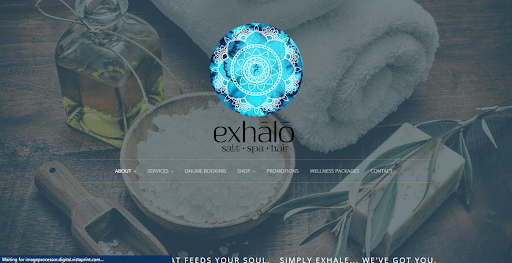 They aren't your average spa. At this spa, you can get an Eminence Organic Facial. This facial is perfect for men and women and will target your specific skin concerns. The facial includes a deep cleanse, toning, exfoliation, extractions if required, targeted treatment serums and masks as well as a stress-relieving massage. 
You will be able to relax and feel pampered knowing that you are in good hands with their certified RMT, reflexologist, and aestheticians who are masters of their craft with years of experience. So go ahead and treat yourself! You deserve it.
"First time at this spa for a pedicure and I loved every minute! Magdalena was very attentive and gave a wonderful massage. So glad I stumbled on this spa as it'll now be my go-to place for all Spa Services. Can't wait to try other services in the future!"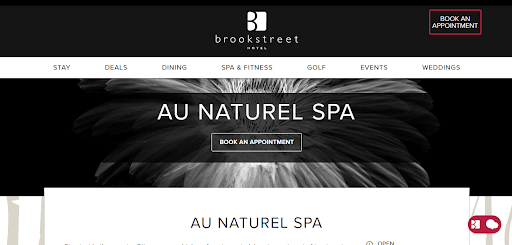 Experience luxury with every step at Au Naturel Spa. With a variety of services like manicures, pedicures, facials and massages, you can choose from one of their packages which include the Deluxe Spa Manicure, Deluxe Spa Pedicure and a choice of Classic Facial or 60 minute Massage. 
A visit with your loved one will leave your mind at ease while their professionals work their magic on your bodies in need of relaxation or rejuvenation. All of their treatments use the healing power of Vichy water – so you can rest assured you're in good hands. 
Book your appointment today!
"The Reception was pleasant...Kelly was very Professional--gentle and explained everything as she worked....the chair was comfortable as was the Foot Bath... I enjoyed the experience and will be back--- I usually( pandemic excepted) have a Pedicure every 6 weeks. So convenient for me too...5 minutes from home."
Visiting a spa with your loved one sounds like a perfect date idea. In and near Ottawa, there are many amazing spas you can spend time with your spouse. Take advantage of their many services and treatments, and leave looking and feeling better than ever. Have a luxurious retreat from the city with your partner by your side!
So if you want to spend quality time as a couple relaxing and healing, then visit the best couple spas in and around Ottawa!