The best marriage counsellors in Ottawa can help you work through anything!
If you and your spouse are going through tough times, there are many marriage counsellors in Ottawa who can help you two address and work through any problems. But couple's counselling isn't just for marriages on the rocks, it's also a great outlet to keep a marriage healthy and open. 
Ottawa has many marriage counsellors, but we found the very best in the city, counsellors who will strive towards making your marriage succeed! 
We selected these marriage counsellors based on the personalized care they offer, the types of clients they can accommodate, the different programs they offer, and their numerous qualifications as marriage counsellors. These counsellors adapt to the needs of your marriage and will work from there.
Get the help you need, physical and mental. Visit the best physiotherapy clinics and best psychologists in Ottawa!
What's the Average Cost of Marriage Counselling in Ottawa?
The average cost of marriage counselling in Ottawa is $120 per session. However, the price can range from $60 to $200 per session. 
Some other factors that can affect the cost of marriage counselling in Ottawa are:
The type of therapy you choose

The length of therapy

How often you attend sessions

If you see a counsellor as an individual or as a couple


When choosing a marriage counsellor, it's important to find one that you're comfortable with and who offers services that fit your budget.
The Best Marriage Counsellors in Ottawa
Now that you know what to look for in a marriage counsellor and the average cost of counselling services in Ottawa, here is our list of the best marriage counsellors in the city!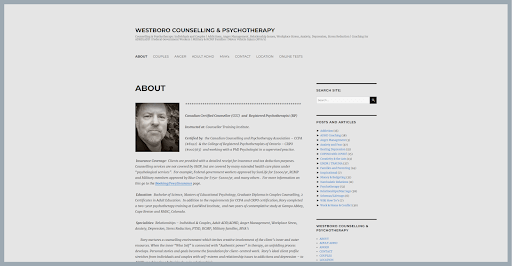 When you enter Rory's counselling practice, you are immediately met with a sense of warmth and positivity. The environment is creative and empowering, which allows you to feel comfortable sharing even your deepest issues.
 Rory fully believes that when the "wise self" within you is connected to your "authentic power," true healing can begin. He has years of experience working with individuals, couples, and families struggling with a variety of issues such as low self-esteem, depression, addiction, stress, and more. 
Rory's ultimate goal is to help you work through whatever problems arise in your life so that you can live more mindfully and happily. With his extensive training and compassionate nature, he has all the tools necessary to help you achieve success in therapy.
"I have been seeing Rory at least once a month for a little over 2 years now. We have developed a great relationship based on trust, understanding, mutual respect, and openness. There is nothing we can't discuss, and Rory always listens with an open mind, no judgement, and will always give sound advice/suggestions. For anyone looking for an exceptional therapist, I would highly recommend Rory's services."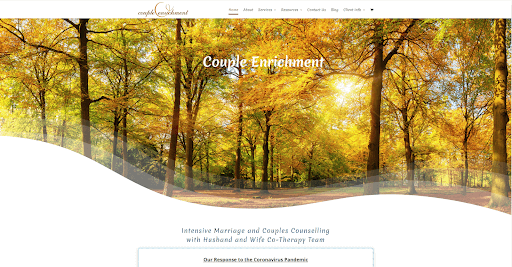 For over 47 years, Louise and David have been helping couples build strong, healthy relationships. As licensed clinicians with the College of Registered Psychotherapists of Ontario (CRPO), they know a thing or two about what it takes to make a relationship work. 
They've been working as co-therapists for over 20 years, and during that time, they've helped countless couples overcome the challenges they face. 
Whether you're married or not, hetero- or same-sex, Louise and David can help you develop a secure, emotionally committed relationship. Their 3-day Intensive Treatment Programs are tailored specifically to your needs, and in a safe, supportive environment, you'll learn how to deal with even your most difficult issues. 
With Louise and David by your side, you'll become more hopeful and confident in your relationship than ever before.
"I have come to know Louise and David as a couple who are devoted to each other and their practice. They both are pragmatic, genuine, trustworthy and sincerely care for their clients. Knowledgeable and forward thinking. Our times spent together, have always provided me with insight and a gift of understanding, enabling me to become a better partner."
3) Ottawa Counselling and Mediation Services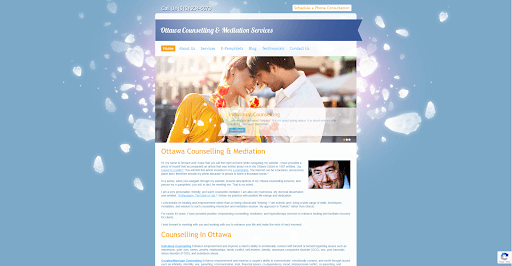 Richard Haney has been providing compassionate and effective counselling, hypnotherapy & mediation services since 1979. His private practice opened in Ottawa in 1983 with a focus on individualized care for clients struggling at any stage of their life journey-from childhood issues to relationship difficulties.
For more than 30 years, Richard has been providing professional counselling and mediation services to clients in Ottawa and the surrounding areas. He has a Ph.D. in Counseling Therapy, with a double major in Counseling and Mediation. He also has a Master's Degree in Counseling, earned in 1981 from Antioch University at Harvard University.
He provides a wide range of services so everyone can find the option that suits their needs: from one-on-one counselling sessions to hypnotherapy and mediation services. No matter what your specific needs are, Richard is here to help you through whatever challenges you may be facing. 
Contact him today to schedule a consultation and start on the path to a better tomorrow.
"Richard brings a wealth of experience and professionalism to his practice. His open and straight-forward kind manner enables him to connect easily with people and zero in on their key issues. His concept of Partners-in-Healing is not just a slogan-It is a life-style. He is assiduous about getting down to the root causes and working with people to develop effective and creative solutions. I would highly recommend Richard to anyone who is looking for a heart-connected, down-to-earth counsellor who always puts people and their needs first."
4) Abundant Living Counselling Group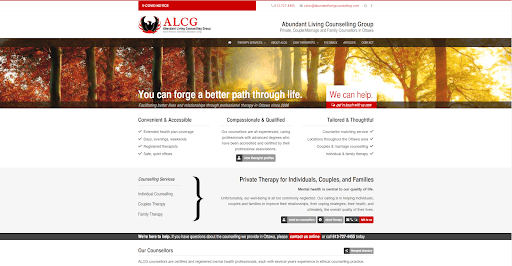 Abundant Living is an association of quality counsellors across Ottawa with a wide array of expertise, accessible through one easy point of contact. Abundance living offers bilingual individual, couple, marriage & family counselling services at offices in various locations within the city. 
They make it a priority to match each client's needs with an appropriate counsellor, whoever you prefer. If you have a specific counsellor you would like to meet with, just let them know and they'll find you a spot within their schedule. 
ALCG offers flexible appointment times that vary according to your needs. Whether it be evening or weekend sessions, they've got you covered. Some counsellors also provide remote consultations over Skype, on a case-by-case basis.
 In other words, if you're looking for quality counselling services in Ottawa, Abundant Living is definitely the way to go!
"As a veteran I see Bob West on a regular basis. I cannot say enough about the continuity of care he, his peers and his staff provide. Bob's common sense approach and ability to hold me to task has been monumental in my transition and recovery. He has demonstrated time and time again the care he has for his patients. I am quite secure in saying that I would recommend Bob and the team at Abundant Living Counselling Group to any soldier looking for a fire team partner to get them through the shadows. His insight continues to provide me the options for my personal growth."
5) Paul LeBlanc Counselling In Ottawa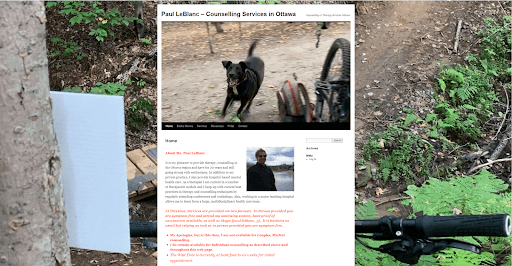 Paul LeBlanc is a therapist who not only provides private practice but also hospital-based mental health care. He's been practicing for 20 years, and during that time he has kept up with the latest techniques in both therapy as well as counselling methods by attending conferences and workshops on an ongoing basis.
In his counselling style, he relies on two fundamental beliefs. One is that our relationships and moods have been influenced by the early bonds we experience as children. Two, that our genetics and circumstances, things we are powerless over as children and youth, also influence the development of our personality and mood stability.  
His goal is to help you understand how past relationships, experiences and attachments have influenced your personality in order for you to achieve greater self-awareness and fulfilment in your life. He is a skilled listener who will provide you with empathy, understanding and respect throughout your therapeutic journey.
"Been a patient for several years and Paul has helped me deal with many ups and downs. He's always able to offer words of encouragement when they're needed and has been an invaluable resource. Would absolutely recommend anyone who is struggling reach out and give him a shot!"
6) Sophia Nicoli MS, RMFT, Willow Roots Therapy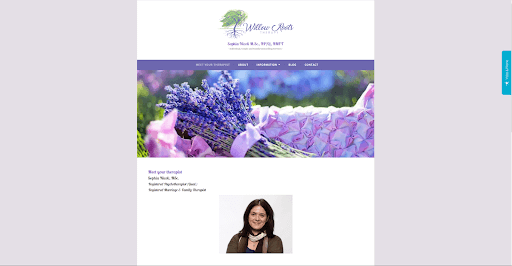 As a registered psychotherapist, Sophia Nicoli understands that every individual, couple or family is different. This is why she uses a holistic approach in order to cater to each person's specific needs. While the interventions she employs can vary, they always aim to meet her clients' goals. 
Cognitive-behavioral therapy, attachment theory and psychodynamic therapy are just a few of the approaches she regularly uses. No matter what the specific challenge may be, Sophia is dedicated to helping her clients overcome it. 
With her extensive experience and commitment to excellence, she is well-equipped to do just that.
"Best therapist I ever had "
FAQs About Marriage Counselling
These Ottawa marriage counsellors are experts in their fields and they can provide the tools you and your spouse need to repair your marriage. It's always helpful to have a neutral third-party, and these marriage counsellors are just that. With their help, you and your spouse can come to a greater understanding and maybe work past all your problems.
So if you want to rebuild your relationship, book an appointment with the best marriage counselling in Ottawa!