The best Chinese grocery stores in Ottawa will transport you to China!
A trip to a Chinese grocery store is an opportunity to taste flavours you've never experienced before and try something new or familiar. Luckily, Ottawa has a growing Chinese population and more and more Chinese grocery stores are popping up. We found the best Chinese grocery stores in Ottawa so you don't have to!
At these stores, you can find everything from hard-to-find produce, yummy snacks,
Whether you want to cook up a taste of back home or are trying out a new recipe, these Ottawa grocery stores have something for everyone!
We selected these Ottawa Chinese grocery stores based on customer service, customer service, their fresh produce and meats, and the huge variety of items they have on the shelves. Many of these shops have a hot foods section so if you're not in the mood to cook, you can just stop by!
For more wonderful grocery stores in the city, head on over to the best Asian grocery stores and the best health food in Ottawa!
What are the Most Popular Chinese Grocery Items?
If this is your first time shopping at a Chinese grocery store, you might be wondering what to buy. Here are some popular items that customers love:
Snacks: Chinese people love their snacks and you'll find aisles and aisles of them at these stores! From sweet to savory, there are endless options to choose from.

Produce: The produce at Chinese grocery stores is incredibly fresh and often cheaper than what you'll find at a regular supermarket.

Meat: Chinese grocery stores have a great selection of fresh and frozen meats. If you're looking for something specific, just ask one of the employees and they'll be happy to help you out.

Spices: Chinese cooking often uses a lot of spices to create unique flavours. At these stores, you'll find all the spices you need to recreate your favourite dishes.
The Best Chinese Grocery Stores in Ottawa
Now that you know what to look for, here are the best Chinese grocery stores in Ottawa!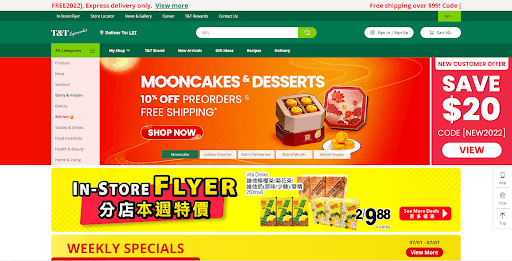 T&T is the perfect place to shop for fresh, quality ingredients to cook your favorite Chinese dishes. They have an incredible selection of seafood and produce, as well as some of the best Chinese food around. 
Their in-store prepared sushi, dim sum and roasted duck are delicious, and their prices are unbeatable. Plus, their clean eating area and friendly staff make for an enjoyable experience. So next time you're looking for a great place to grab a quick lunch, be sure to check out T&T. You won't be disappointed!
"A great variety of food from Asia that is not available in "regular" supermarkets. It has living sea food you can put in tanks that you can pick from. It's a clean place and well maintained. The staff seems to be really polite and tries to help the best they can. There are special decorations and merchandise based on Asian holidays."
2) Green Fresh Supermarket Vanier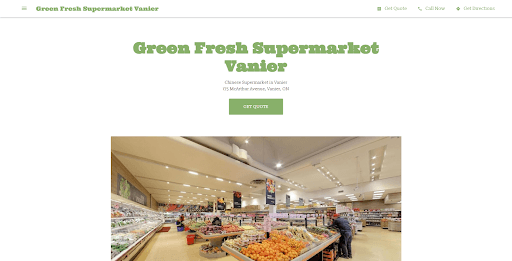 If you're looking for a hidden gem of a supermarket, look no further than the Green Fresh Vanier. You won't find anywhere else in the city quite like it, and it's packed full of delicious Chinese treats that you'll only be able to enjoy there! 
The selection is really impressive – they have lots of fresh fruits like durians and peaches, as well as a variety of Chinese drinks and noodles. And if you're in need of fresh seafood, this is the perfect place to go. 
So next time you're looking for something different, be sure to check out the Green Fresh Vanier!
"Underrated supermarket. They do have various fresh Asian vegetables, sometimes pricey but worth it. Frozen goat meat with bones is pretty good. They get good fish like Catfish or King. They have Dungeness crab and sometimes blue crab too."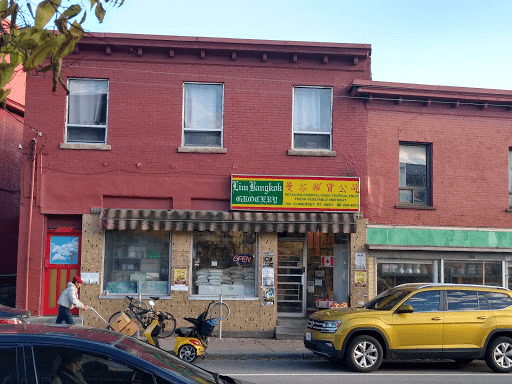 Looking for a culinary adventure? Look no further than the Lim Bangkok Grocery store in Ottawa. This store is a e paradise for those who enjoy cooking Asian recipes, with a wide selection of herbs and spices, canned goods, and traditional Chinese cook tools.
The owner is also very helpful and will give you advice on what to try and how to combine different products. So whether you're a seasoned chef or a cooking novice, the Lim Bangkok Grocery store is sure to have everything you need to start your next culinary adventure!
+16135944673
794 Somerset St W, Ottawa, ON K1R 6R2, Canada
"My favourite Chinatown grocery. Owners are friendly and they always have everything I need for making Thai food. They even have kaffir (makrut) limes sometimes which are super hard to find. I've been going here for like 20 years and will continue to for as long as they stay open."
4) Best Price Oriental Market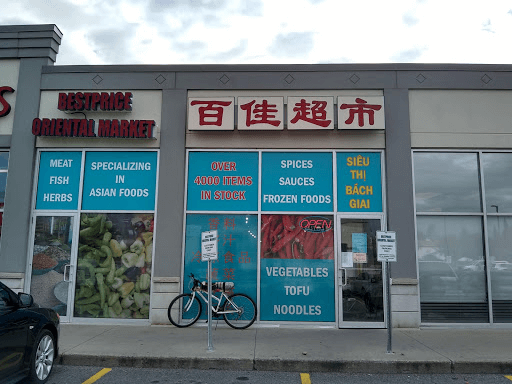 If you're looking for an authentic Oriental market experience, look no further than Best Price! 
You'll find all the Chinese and Vietnamese ingredients you need to make a delicious meal for your family. Plus, their takeout section is top-notch – be sure to try the banh cuon, sausages, and sesame balls made from red bean paste. 
The selection of fresh herbs and veggies is also impressive, and you can even buy live fish! So whether you're a culinary expert or a novice cook, you'll be able to find everything you need at Best Price.
+16138362831
484 Hazeldean Rd, Kanata, ON K2L 1V4, Canada
"Love the store. You get everything under the sun. Plus the staff is so very friendly and helpful. A must visit. It's always been my go to store if I am making Chinese food ."
FAQs About Chinese Grocery Stores
Take your home-cooked meals to another level. Incorporate the produce, seasonings, and flavour in your next dish. Here, you can try something new or get a comforting taste of back home. The Chinese grocery stores in Ottawa are simply amazing and are ready for you to come visit any time!
So if you're hoping to make your next meal a great one, then head over to the best Chinese grocery stores in Ottawa!