Ottawa is a city that prides itself on being environmentally friendly. One of the easiest and most cost effective ways to do your part is by regularly getting your car serviced at an oil change in Ottawa business. Not only will you be keeping pollutants out of our air, but you'll also be helping to prolong the life of your vehicle!
There are many reputable oil change businesses in Ottawa, but we've compiled a list of 10 that really stand out from the rest.
They offer competitive prices, high-quality service and convenient hours so you can get your car serviced without having to take time off work!
1) Great Canadian Oil Change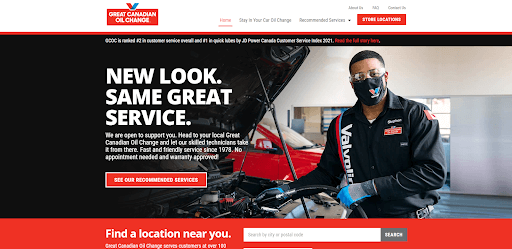 Great Canadian Oil Change is the best place to go for fast and friendly services. With over 100 locations, they're your one-stop shop when it comes time to take care of those maintenance needs! They make sure every customer has an amazing experience with them so they'll be back again soon.
They use premium quality oils which will improve your vehicle performance. With their fast, excellent service, competitive pricing and friendly and professional staff, your car will be in good hands.
"Fast, friendly and it always amazes me how they know the dash features for every car that comes in. They could instantly tell me how to reset the "remaining oil life" and go through the other settings that they required."
2) Go Oil Canada. Mobile oil change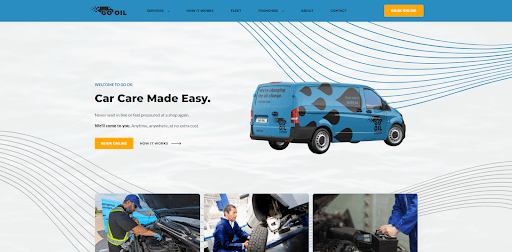 At Go Oil, they know the importance of living a life that is meaningful and satisfying. That's why their team members take great pride in what they do – working with clients.
They are cheaper than going to the dealer and most oil change shops. The professionals are very punctual and not to mention that they are coming straight to your house. And the oil that they use has the best quality and is trusted by drivers all over Canada.
"So convenient! He is fast and efficient. He worked on my car in the middle of the snow fall and his prices are very competitive. Highly recommend it if your looking for top notch service."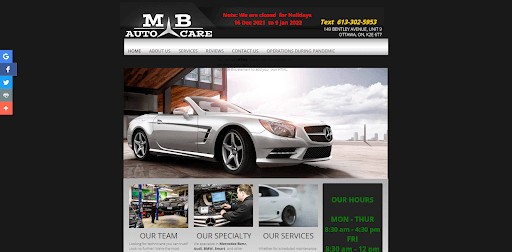 For seven+ years, they've been striving to provide their clients the best quality service possible. They are highly skilled technicians with many years of experience – most importantly: car lovers who care about yours dearly!
They perform oil changes for all types of car from Jeep to Audi and do it quickly and professionally so they value your time and money.
"No question asked: The best place for your car. Super honest. Do not overcharge or be you. If something needs to be done he will tell you and if it can wait he will also tell you."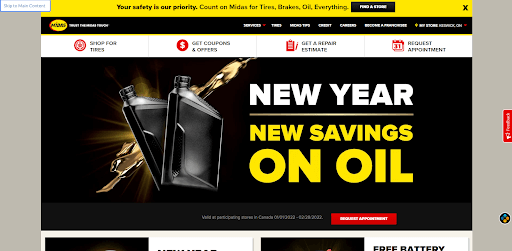 Midas has been a fantastic service shop for everyone. The staff are so friendly and will go out of their way to ensure that you're satisfied with your visit!
Customers highly recommend this location if it's car care related needs, especially oil change. They will go through all tires and liquids as well. Their professionals use only the highest quality oils that will ensure that your car will be on the go longer.
"This is the best shop that I've been to in both Canada and the US. They are always reliable, very quick, and extremely reasonable. Not to mention their customer service is out of this world. The team is absolutely amazing. I wouldn't recommend any other shop, anywhere."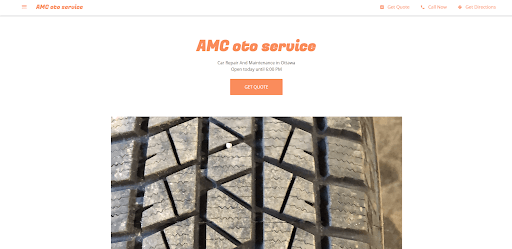 At AMC Auto, they do full service auto repair and maintenance for more than 20 years. Their Aim is to earn your trust and have a long term relationship with you, that's why their staff work hard for your car to be fully working.
They work with all makes and models of vehicles like BMW or Chevrolet. And will provide you with the important knowledge on how often your oil should be changed or which type is the best for your car.
"Friendly and trustworthy service. Free coffee and tea is included while you wait."
6) SMRO Auto Repair And Service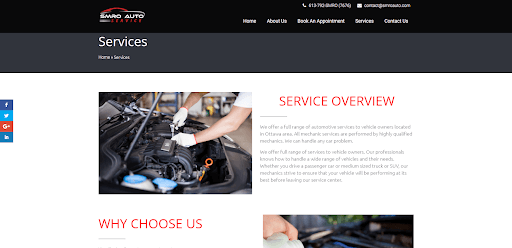 As a leading auto service and repair shop in Ottawa, they are confident that they will save your money and time. After having more than 20 years of professional experience their workers can change your oil like no one else.
If you want an honest assessment of what needs to be done sooner rather than later and give fair rates for their work, these mechanics are worth talking with.
"Whenever there is an automobile problem, there is Robin, the guy who never disappoints you. Extremely professional, knowledgeable, reliable and trustworthy and willing to offer his help in short notice. For me, he is the best of the best in the town and is highly recommended. Thank you Robin & SMRO team for your excellent service over the years."
7) Roy Rump & Sons Tire & Auto Centre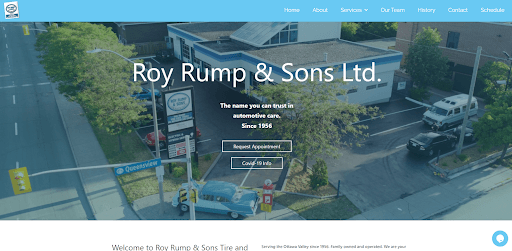 The service at this place is top notch! They are able to diagnose your car's issue quickly and provide you with a detailed estimate, all before even touching it.
The staff are also really nice and are okay about changing schedules because they understand how busy our lives can get sometimes. They will always make things work for the customer's budget, but still keep the best quality, especially of your motor oil.
"They were extremely professional, very helpful and did exactly what needed to be done without overcharging me. Will be back again for my car needs in the future!"
8) Speedy Auto Service Ottawa Central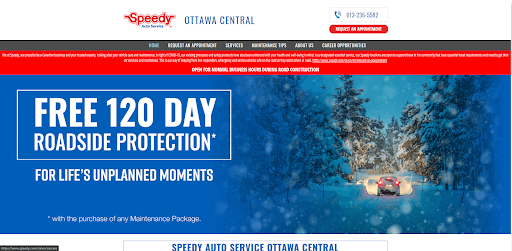 If you're looking for a family-owned and operated auto repair shop, look no further than Speedy Auto Service Ottawa Central. The team here knows their vehicles inside out – from diagnosing problems with your oil to providing quality ones that will keep your car running smoothly!
They are part of Canada's largest aftermarket network with over 2000 locations nationwide. Come see them today when they guarantee the quality of their services in oil change, replacing oil filters and checking under the chassis for component integrity, leaks, CV boot issues, and wear of steering components.
"I cannot say enough great things about Brian and the rest of his crew at this Speedy location. Been taking my cars there for years and I don't have any complaints. Friendly, polite, down to earth attitude from everyone and their prices and services are very fair and top notch. I would recommend this Speedy for all your car needs without hesitation."
9) Bourk's Complete Car Care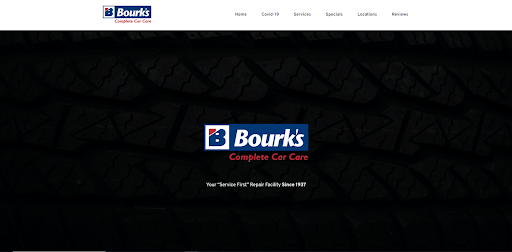 When your car needs service, it's important to find a trustworthy mechanic. Their team of factory-trained technicians is here for you with the latest tools and techniques on their belt so they can change your oil as soon as possible!
Their prices are highly reasonable and the technicians are here to answer all of your questions and follow up later to make sure everything is running smoothly.
"have been a customer at Bourk's Kanata for over 25 years. They continue to be reliable, trustworthy and will take the time to explain any proposed work in a manner that I can understand. I highly recommend Bourk's for all your auto service needs."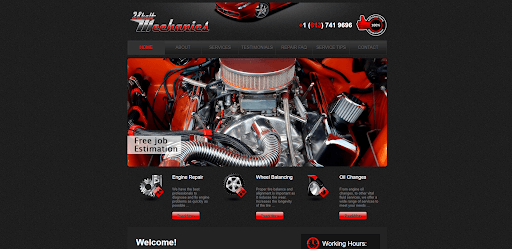 They care about the safety and well-being of our customers. With a team of professional mechanics, they are committed to provide quality automotive repairs for all makes and models in Ottawa at competitive prices.
Their unmatched customer service will leave you feeling 100% confident when driving away from them!
They change oil as well as filters using a full range of lubricants and will make sure to extend your car's life. And they recommend changing the oil minimum twice a year.
"The most honest mechanic I've ever been to. Sal and his team are not only friendly, but the work was done flawlessly. Despite being busy, Sal still tries his best to listen and give his true and honest opinion to your mechanical issues. I highly recommend and will be coming back."
There are many different oil change services in Ottawa, but the 10 best ones are listed above. These businesses provide high-quality service at an affordable price, so you can be sure that your car is in good hands.
Whether you're looking for a quick and easy oil change or want to get some other maintenance work done as well, these businesses will take care of everything for you.
So if you're ever in need of an oil change or any other automotive service, be sure to check out one of the businesses on this list!