Prepare for an unforgettable night out at Ottawa's top nightclubs! Nightclubs are all about excitement, new friends, great music, and dancing . Luckily, Ottawa offers a fantastic nightlife scene, and we've chosen these clubs for their excellent customer reviews, friendly staff, amazing atmosphere, and diverse drink selections. You're in for a guaranteed good time!
After the club, keep the fun going with a nightcap at the best bars or  the best late night restaurants in Ottawa!
What to Expect at an Ottawa Club
First-time clubbers may be wondering what they should expect when visiting an Ottawa club. Here are some things you can expect:
Cover charge: Most clubs in Ottawa have a cover charge that you must pay before entering. The cover charge is usually around $10-$20.

Dress code: Many clubs have a dress code, so be sure to check before you go! Generally, you can expect that no flip-flops, sandals, or sneakers will be allowed.

ID: You must be at least 19 years old and have a valid ID to enter a club in Ottawa.

Lineups: Be prepared to wait in line! The best clubs are always busy, so be patient and make some new friends while you wait.

Inside the club: Once you're finally inside, expect to be blown away by the music, the lights, and the energy! Get ready to dance the night away.
The Best Nightclubs in Ottawa
Now that you know what to expect, here are the best nightclubs in Ottawa:
1) Chateau Lafayette (The Laff)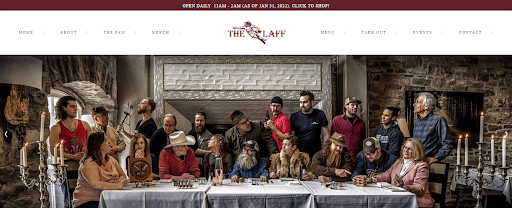 Chateau Lafayette has been serving the good people of Ottawa since 1849, and in all that time they've never lost sight of what's important: good beer, good company, and a welcoming atmosphere.
 This old-fashioned bar is the perfect place to enjoy a pint of locally brewed beer, and if you're feeling adventurous you can even try the "1849" – a beer specifically made for Chateau Lafayette. 
Whether you're young or old, local or tourist, everyone is welcome at Chateau Lafayette. So come on in and raise a glass to good times and good company!
"Amazing bar, if you visit ottawa make sure to stop here. Always have good beer and good music, and the onion rings slap. This place is an institution."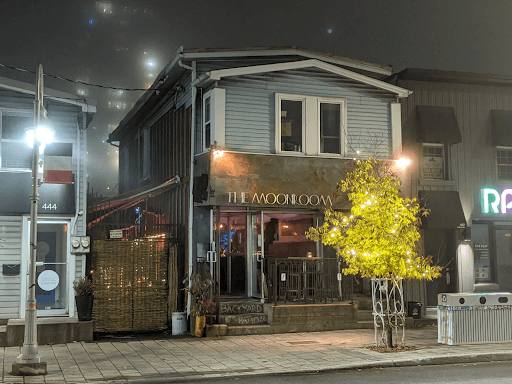 The Moonroom is the perfect place to enjoy a night out with friends, or even for a romantic date night. The staff are always ready with recommendations and the drinks are of high quality, making the experience one that is definitely worth repeating. 
The garden turnes into an amazing party place during the night, with beautiful lights on the trees and tables. The Moonroom is definitely one of the best cocktail bars in Ottawa. Thanks to their intimate setting, polite staff and delicious cocktails, you're sure to have a great time at The Moonroom!
"Always such a treat to be here! The shishito peppers and halibut ceviche are must-trys. Do not leave without having their truffle Parm popcorn! It is amazing! They have such tasty cocktails and wine as well. Add to that fabulous service and wonderful ambiance, it makes for a great night out!"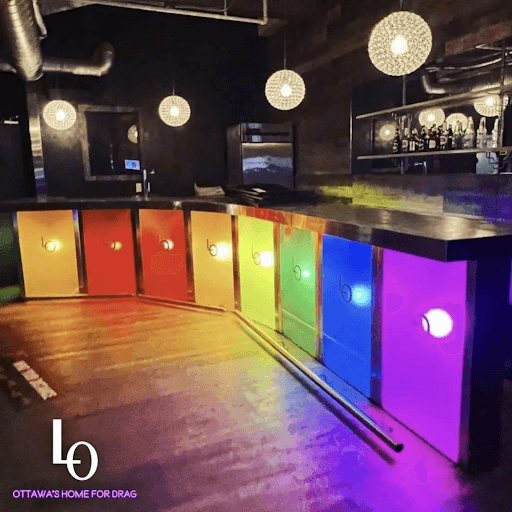 The Lookout Bar and Nightclub is the perfect place to enjoy a night out with friends or meet new people! They are known for their vibe, which has been voted number one by a lot of magazines. The outdoor patio overlooks Ottawa's vibrant Byward Market, making it the perfect place to people-watch.
Come to The Lookout for a shot and cocktail in the middle of downtown Ottawa. They also have exciting specials all week long! Their friendly bartenders will make sure you're happy with your drink, no matter what flavour or strength. 
So whether you're looking to let loose or find your next beat, The Lookout is the place to be!
"Best bar in Ottawa, you can truly feel at home here. Staff and management are friendly and always on point with service. The entertainment is awesome and has lots of diversity. For everyone, not only for lgbtq+. Truly need to bring your friends and family for a drink and a good drag show."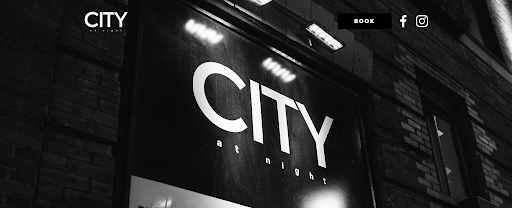 City at Night is one of the best places to go in the city if you're looking for good music and an amazing atmosphere. The people here know how to get the party started, with their spicy house tunes that will have your feet moving without even realizing it! 
They play house/techno/trance music of local artists and host international events as well, bringing in some of the biggest names in the scene. The atmosphere is great too, dark, intimate and cozy. 
So if you are a fan of electronic music, don't hesitate to check this place out. You won't be disappointed!
"Had a great time out at this club, dancing all night 'till close. Music was loud but had a great vibe. The staff was friendly and helpful all round. Big dance floor was packed. I'll be back."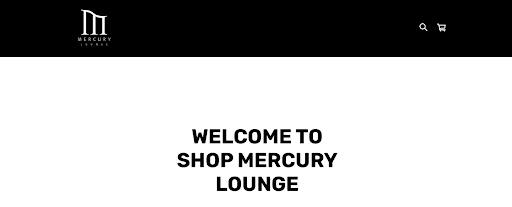 Mercury Lounge is the perfect place to get your groove on and dance the night away. With a variety of DJs playing different styles of music, there's always something new and exciting happening. And if you need help getting around, the friendly staff will be more than happy to assist you. 
The intimate setting is perfect for shows, and with multiple floors, it feels like you're the only one in on all the secrets and tales from the underground world! So come on down and let loose at Mercury Lounge— you won't be disappointed.
"There is nothing like this in Ottawa, and only some of the best clubs in North America can compare. One of my all-time favourite places to DJ in the world (having lived in Ibiza and Manchester, this means a lot). Ottawa would not be the same without it."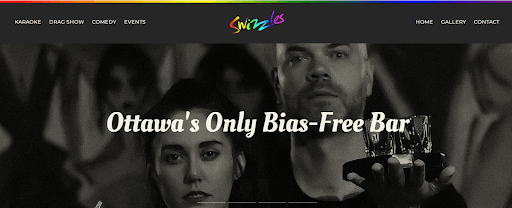 Swizzles Bar & Grill is a friendly, laid-back spot in the heart of Ottawa. You'll find plenty to entertain you on any given day: from men and women alike – everyone's welcome at Swizzles! They pride themselves on being the go-to spot for karaoke in the city, and with their vast library of songs, there's something for everyone. 
Whether you're looking to belt out your favourite tunes from across the eras or just have some fun, Swizzles is the place to be. So come on down and see what all the fuss is about!
"This place is always the best time on Karaoke nights! The vibe is immaculate and the bartenders/hosts are the friendliest on the planet! I definitely recommend this place for everyone looking to have a great time Karaokeing it up!"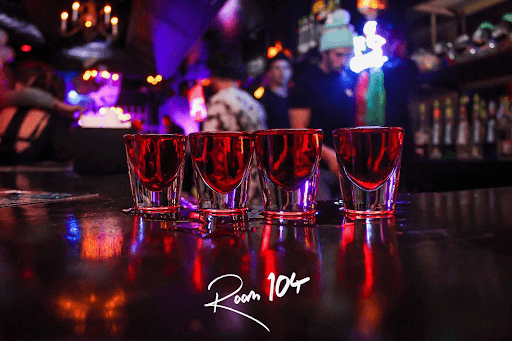 If you're looking for a great place to have a few drinks, you need to check out Room 104 on Clarence Street. The bartenders are always welcoming and friendly, and they make sure your drinks are delicious. 
The music is great, too – you'll definitely have an amazing time if you go there. Not to mention that the atmosphere has a really cool arcade feel, with DJs playing all night long.
 So if you're looking for a place to let loose and have some fun, Room 104 is definitely the place for you. Just be warned: once you go there, you may never want to leave!
"Great place to spend your night. This spots the jack of all trades when it comes to bars. Good music, great people and always an amazing time."