If you're in the mood to let loose and have some fun, there's no better way to do it than by hitting the dance floor. And luckily, Ottawa has no shortage of great places to get your groove on. Whether you're a beginner or a seasoned pro, you'll find a studio that's perfect for you. So put on your dancing shoes and check out our list of the 15 best dance studios in Ottawa.
We chose our list of dance studios based on a number of factors, including quality of instruction, variety of classes offered, customer reviews and overall atmosphere. 
From Latin dancing to ballroom to club dancing, there's something for everyone at these studios. And with so many locations throughout the city, you're sure to find one that's convenient for you. So what are you waiting for? Get out there and start dancing!
If you're also interested in learning how to swim, check out our list of the best swimming lessons in Ottawa.
What's the Average Cost of Dance Lessons in Ottawa?
The average cost of dance lessons in Ottawa is $60 for a private lesson and $80 for a group class. However, prices will vary depending on the type of dance, the studio and the instructor.  The price usually includes the cost of the studio rental, but not always.  For example, some studios may charge an additional fee for the use of their facilities.
For example, Latin dance classes tend to be more expensive than other types of classes, due to the fact that they often require special shoes and clothing. Ballroom dancing, on the other hand, is typically less expensive, as it doesn't require any special equipment.
No matter what your budget is, you'll be able to find a studio that's right for you. And who knows? With a little practice, you might just be ready to compete in Ottawa's annual dancing competition.
The Best Dance Studios in Ottawa
Now that you know a little bit more about dance lessons in Ottawa, it's time to choose a studio. Here are our picks for the best dance studios in the city.
They are a dance studio in Ottawa dedicated to teaching and promoting positive, creative expression through urban styles like Popping, Breaking , House, Locking, Hip Hop, Vogue, Waacking and Dancehall . Their goal is to provide top-quality education for all their students while raising street dancing standards!
They've got a wide variety of classes and programs to choose from at The Flava Factory. From weekly youth classes to intro adult classes, intensive crew programs for youth looking to push it, and even drop-in classes for the more experienced dancer.
"Absolutely fantastic experience, and such a great philosophy they have about dance, especially for kids! The kinder breaking program has given my son the confidence to not only perform as part of a group, but to also put moves together himself in a cypher setting. The instructors are passionate and the studio is welcoming, I would highly recommend it to anyone and everyone!"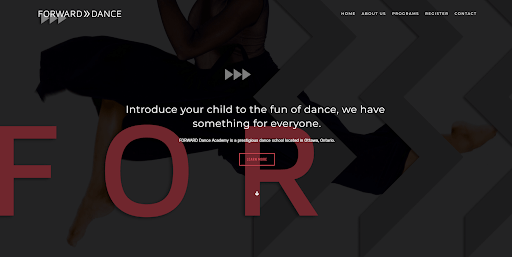 At FORWARD Dance Academy, they offer programs to fit all dance dreams. Whether you want your child to introduce the fun of dances or help them take their skills one professional level up in years; there is something for everyone!
Students will master the fundamentals of contemporary, ballet and jazz dance on a more demanding schedule. With experienced instructors at hand to guide them through each lesson process step-by-step; students develop the strength, stamina, and confidence needed for off-stage success as well industry careers in acting or dancing!
"Forward Dance Academy brings a breath of fresh air to the great Ottawa dance community. Amanda and Rob are seasoned dance educators and have had the opportunity to travel and experience how the best studios in North America train dance artists. They bring the best teachers to Ottawa, and expose their students to amazing choreographs and experiences to grow them as dancers."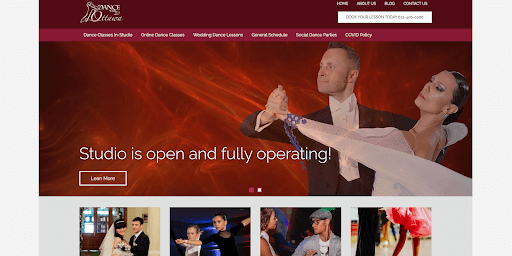 Dance With Us Ottawa is the perfect place to start your dancing journey. They have friendly instructors who will cater to your individual needs while teaching in an environment that's relaxed yet focused on progress. And before you know it, you'll be ready to take on any dance challenge. come experience it for yourself today.
They teach social dances such as Argentine Tango, Cha Cha Cha, Rumba, Waltz, Tango, Swing as well as international standard ballroom and latin dance styles for adults, youth and children. They also can help you to get ready for prom or put together a special wedding dance.
"My experience with Dance with us in Ottawa has been amazing over the past few years. They have taught me a lot and have gotten me from beginner to having a gold medal in youth amateur competitions. They are very welcoming and all teachers are amazing!"
4) Arthur Murray Dance Ottawa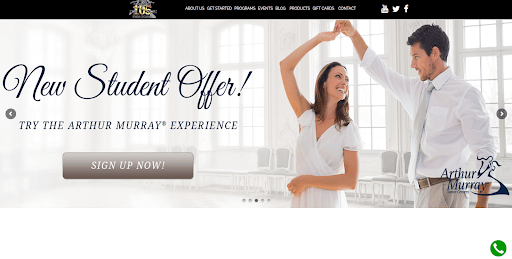 Looking to learn how to ballroom dance? Look no further than Arthur Murray Dance Ottawa! They offer a wide variety of classes to suit every taste and ability level, from beginners to experienced dancers. Whether you're looking to learn the latest pop hits or want to perfect your waltz, they have a class for you. 
They offer both private and group lessons, so you can choose the learning environment that best suits your needs. And if you're looking for a unique gift idea, they can help you organize a dance party! 
The professional instructors will have you dancing within minutes, and your friends and family are sure to be impressed. So come to Arthur Murray Dance Ottawa for all your ballroom dance needs!
"I have been with Arthur Murray for a couple of months now and can't recommend it enough! Attending any dance class (private lesson, group, or party) is always one of the highlights of the week!"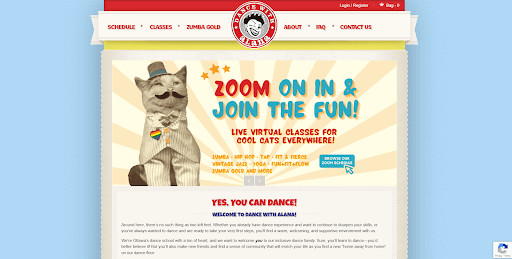 Dance with Alana is a great place for those who want to learn from experienced dancers or take their dance skills up another notch. They offer classes in many different styles like Tap, Lindy hop and Swing, so no matter what kind of dancer you are, they have something perfect just waiting! 
Their beginner-friendly atmosphere will have people tapping and shaking without even knowing why by the end of class. They will help you to learn new styling ideas and explore the magical musicality of a delightful dance.
"Alana is a wonderful swing instructor. Not only is she lots of fun, she helps you every class to improve and get confident. She teaches us tricks and gets us to the next level without feeling pushed or judged. She takes time to practice with everyone."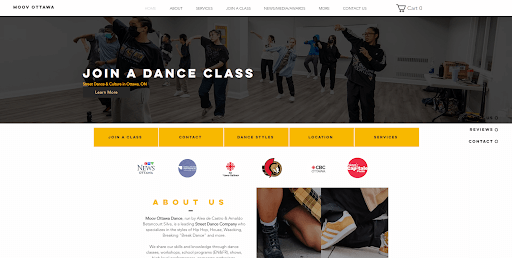 Moov Ottawa is a leading street dance company that specializes in the styles of hip hop, house and breaking. They share their skills through classes as well as workshops for students at all levels or those interested spectators who love dancing too! 
Dancers from all over the city come to meet with these two amazing instructors who have been key figures in Ottawa's street dance scene. Whether you're just starting out or looking for new moves, they will help teach your style and give advice on how to best utilize it!
"The dance classes are really fun! It doesn't matter if you're a beginner or an expert. You just go there or have fun, learn some moves, feel the music and be with the Ottawa dance community!"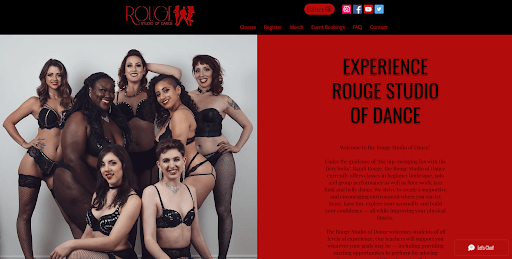 They are the Rouge Studio of Dance and they teach both burlesque, solo performance as well group classes. Their goal isn't just to entertain you with beautiful moves but rather to improve your confidence through this experience!
They also offer classes in floor work, jazz-funk and belly dance. After their training, you will feel more confident, sexy and entertaining. The warm and welcoming atmosphere will make you feel at ease immediately. This place exists for people who want to have fun while feeling beautiful and feminine!
"Great and qualified teachers who aren't just showing and explaining movements, they are also sharing their passion. I love this place"
8) DQ Ballroom and Fitness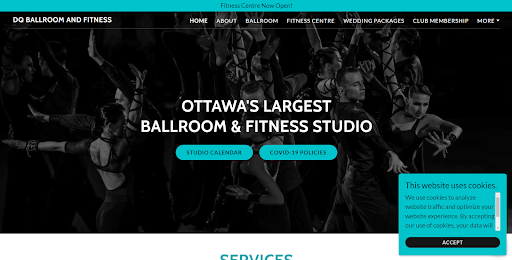 The dance floor at DQ Ballroom is huge, the ceilings high and there are mirrors everywhere. It's a great place to get your sweat on with some amazing teachers who will be patient enough for any mistakes you might make!  
They are on a mission to make ballroom and fitness both fun for absolute beginners, but also efficient enough that experienced dancers can still get their workout. They believe in improving the quality of life by ensuring everyone has access to their amazing programs – no matter what age or stage they are at!
"A friendly and professional atmosphere. One of the largest studios in Ottawa! Knowledgeable and friendly professionals in all classes offered. World Class Ballroom teaching. IT WORTHS A TRY!"
9) Azucar! Latin Dance Company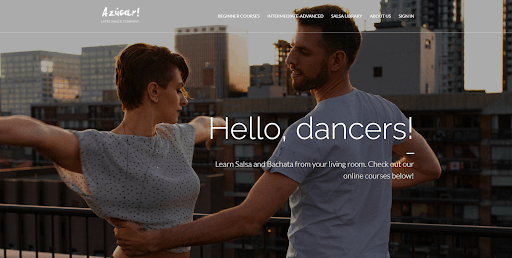 Latin Dance Company is a school that offers both Salsa and Bachata lessons to students in Ottawa. The founders of this business have been teaching for over 10 years now because they love to dance just as much as their jobs! 
Latin dancers can look forward to not only having fun on stage or learning new moves from friends but also improving confidence through music-based education programs offered at their facility. They also offer solo classes so you can learn to dance salsa and rock the dance floor on your own!
"This is a school where dance teachers are open and very caring of their students, both within the studio and outside of it. The owners of the studio, Ana and Jeff, go out of their way to help and talk to everyone and make people feel at ease, whether they have seen you there a hundred times or just meeting you; this is by far the best place to learn how to dance."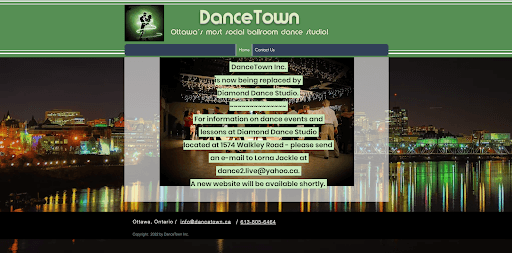 DanceTown offers an exceptional ballroom dance experience from the best instructors in Ottawa. You'll have access to weekly classes, as well opportunities for practice that will make you better than ever before!
Salsa, Latin, and Swing Dancing are just some of their classes. And their dance parties are great practice for what you to learn. They also offer wedding packages that are designed to teach you a choreographed routine and ensure that on your special day you look comfortable.
"Friendly atmosphere and great teachers that obviously have a passion for teaching dance. Friday night parties are always busy and have good air circulation unlike some other studios. I have yet to try their Ballroom Blitz workshops but will do so soon. I'm so glad I finally found this gem."
11) Ottawa Swing Dance Society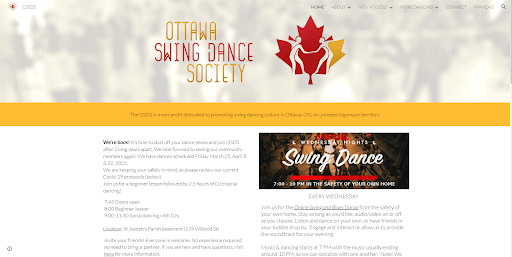 Ottawa Swing Dance Society, or OSDS for short, is a great organization for anyone looking to get into swing dancing. volunteers that run the club are passionate about dancing and work hard to ensure that everyone who attends their events has a great time. 
You can dance to live music at their Friday night dances, and the atmosphere is very accepting regardless of your skill level. They also offer affordable classes which makes it easy to get started. I would highly recommend checking them out if you're interested in learning more about swing dancing.
"Inexpensive night out. (Entrance fee includes; two lessons and social dancing.) Great music, friendly people, such a fun time!"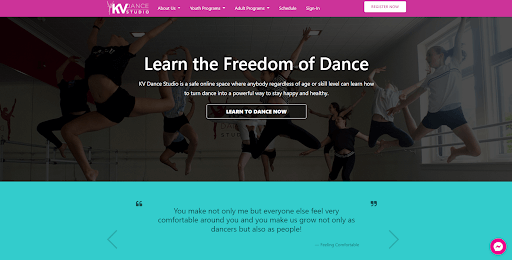 KV Dance Studio's mission is to provide well-rounded dance education for all, using current and innovative techniques while maintaining an environment that fosters growth without sacrificing fun. They are passionate about giving dancers the chance at competitive success!
KV Dance Studio wants every student who walks through those doors to be able to take their self-expression further than they ever thought possible. They offer virtual as well as in-person classes of Zumba, Acro, Contemporary, Ballet and more. 
"I really really loved dancing at KV. I enjoyed every class and I learned so much. I'd recommend this to anyone who likes to dance. "
13) Ottawa Fred Astaire Dance Studio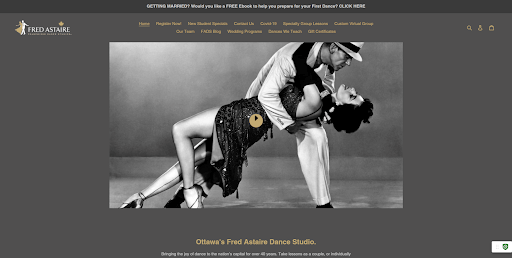 They are dance lovers and have been teaching in the nation's capital for over 40 years! Take lessons with one or more instructors at your convenience, whether you need help as part of a couple looking to improve their technique together or on an individual basis. 
Learn the FoxTrot, Waltz, Tango, Cha-Cha, Rumba, Salsa, and many more popular partnership dances from their professional dance teachers. Showcase your new moves with fellow students at our monthly Studio Parties. These get-togethers are a great way to meet other people and work on the skills you have learned from class while having fun!
"I can't recommend Fred Astaire enough to anyone looking to start dancing or ready to dust off those dancing shoes. They are incredibly knowledgeable and work with you at your own pace to work on the things that you need to make you a better dancer."
14) Kali Andrews Dance Company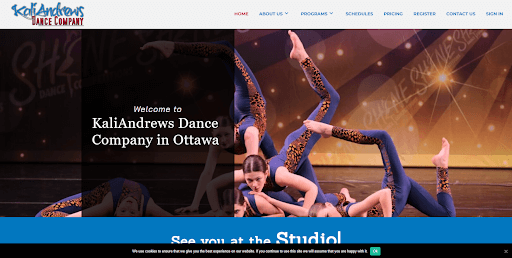 Come experience the many different types of dance that have to offer at their studio! They specialize in traditional styles such as Ballet and Pointe, but if you're looking for something more modern or circus-based then stop by and take classes in Acrobatic Dance, Stunting, Tumbling, Contortion, and Aerial Acrobatics.
Tap or Contemporary dances as always popular with kids – it's never too late to start learning now because this art form can be enjoyed into adulthood through various levels from beginner all the way up to the pro dancer. 
"I have worked with KADC for over a year now and have never been in a more supporting, loving studio, both from teachers, directors and students. I have been able to continue to grow both personally and as a dancer thanks to the wonderful environment I have had the pleasure of being in every day."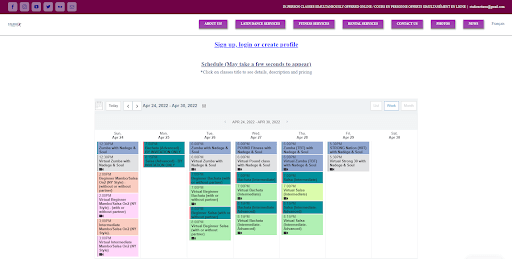 Whether you are looking for a workout or just want to dance the stress away, Studio X Ottawa has something that will suit your needs. From yoga and barre class options in addition to various other fitness workshops – including ones on Zumba! 
Latin Dance offers an exciting and interactive way for students of all levels to learn the latest moves in Salsa, Bachata or any other type. Their renters teach not only these types but also put up moves for your wedding or any other special celebration.
"Amazing teachers, so much energy and positivity!! My partner and I had a blast learning salsa with Studio X. Highly recommend for anyone wanting to dance and have a good time :)"
If you're looking for a dance studio in Ottawa, you'll have plenty of great options to choose from. The studios on this list offer a variety of classes and styles, so there's something for everyone. 
Be sure to check out their websites or give them a call to learn more about their programs and pricing. And if you know of another great dance studio in Ottawa that we missed, let us know in the comments below!