Ottawa has a large and vibrant Chinese community, so it's no surprise that there are many amazing Chinese restaurants to be found in the city. From casual eateries to upscale dining experiences, Ottawa has something for everyone when it comes to Chinese cuisine!
In this article we will introduce you to our six favorite Chinese restaurants in Ottawa. All of these establishments offer delicious food, great service and an enjoyable dining experience. 
So if you're looking for some good old fashioned comfort food or want to try something new and exciting, read on for the best Chinese restaurants in Ottawa!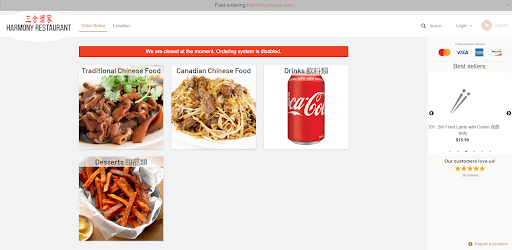 You can't beat the authentic taste of Chinese food at Harmony restaurant. They have amazing vegetarian, seafood and meat options like Crisp fried pork, KungBao Shrimp or Dry Fried Green Bean. Each dish is always prepared perfectly, and it comes in large portions too.
You can never get bored of their lemon chicken, black pepper beef and curry fried rice because it's so delicious! There are also plenty of other dishes to choose from like kung paoitchedicken or hot chili oil infused beef which you can't find anywhere else for sure.
"Harmony is a nice change from the southern cuisine of most Chinese restaurants downtown. Flavours are bold and spiced just right. Lamb is a house specialty and all 3 lamb dishes are worth trying. Ingredients burst with freshness. Servings are generous. Recommend the fried beef, yu shiang pork, and fried tofu. A decent soup menu is lacking. I really appreciate the chef calling me back to clarify allergies."
2) Shanghai Wonton Noodle Restaurant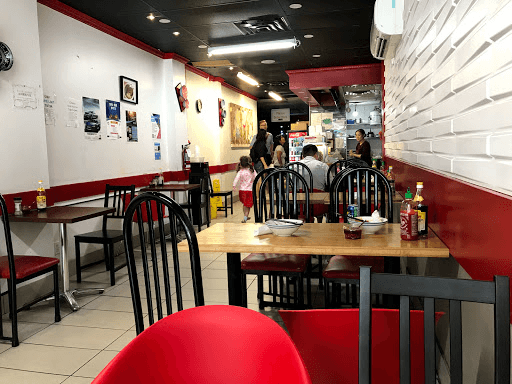 Finding a good, authentic Chinese restaurant in Ottawa is not easy – there are just so many places that aren't worth your time and money. However, Shanghai Wonton Noodle Restaurant has got you covered! 
They have the best wonton soup around and it's perfect when you need something filling without being heavy on calories. In addition, their peanuts noodle and pork dumpling soup is really flavorful and tasty with mild spice perfect for kids or non-spicy lovers. You won't be disappointed if you order from here!
+16132339900
178 Rideau St, Ottawa, ON K1N 5X6, Canada
"The food is really delicious. We got beef soup noodles, pork wonton soup, and fried pork wontons. I'm Chinese and found the flavours to be authentic and reminiscent of what you would get in China. Generous portions too. The environment is not very modern or sleek. But definitely recommend the food!"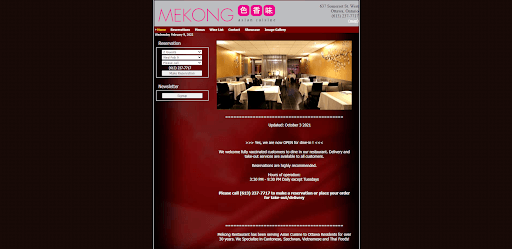 Mekong restaurant is the place to go for some of the best Asian cuisine you'll ever taste! All of their dishes are delicious – not just in terms of flavor, but also presentation. The hot and sour soup is amazing, and customer service is great too – thanks to the friendly staff members who will take care of you right away. 
If you're looking for something special, then try their Peking duck 3 courses which include a pancake wrap, soup and stir-fried dish. And if seafood's your thing then we highly recommend their sea scallops with broccoli and garlic sauce – it's an explosion of flavors that will leave you wanting more! 
Lastly, but definitely not least, their steamed buns are simply sublime – they're fresh and well seasoned so every bite is absolutely heavenly
"This was hands down by far the best Chinese dining experience my wife and I have had to date. From the time we walked in until the end of the next day, we couldn't get over how well Mekong is run. Service was impeccable, cleanliness and ambiance was second to none, and the portion sizes and pricing is worthy of the highest veneration. We had enough food for 2 days all for less than $60. No wonder you need to make a reservation!"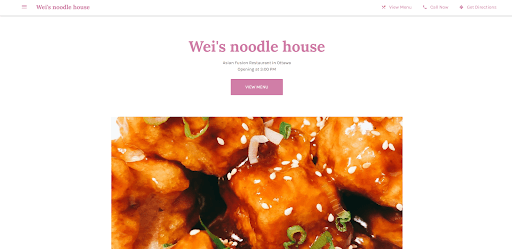 Wei's Noodle House is the perfect place for any foodie looking to indulge in some delicious Chinese cuisine. With classics like pad thai, pork fried rice and general tao on the menu, you won't be able to resist coming back for more! 
Not only are their dishes absolutely delightful, but their menu is also large enough that there's something for everyone. If you're feeling adventurous, then we recommend trying out one of their vegan dishes – our favourites are Chili Tofu, Pad Thai and Spring Rolls!
"Amazing food! Just amazing! When you get to the parking lot you can smell the amazing food! I got the chilli garlic tofu and it did not disappoint! It was absolutely delicious! Super friendly staff! Lots of parking in the area! Cannot wait to come back and try other items on the menu!"
5) So Good Restaurant Somerset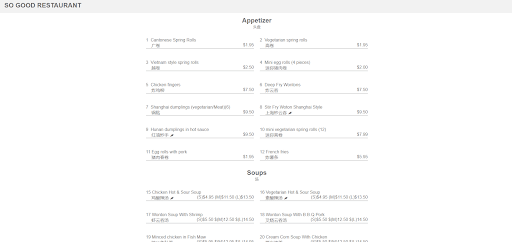 So Good Restaurant Somerset is the place to go if you're looking for amazing food. This establishment has been a favourite of ours for the last 4 years – and it's easy to see why! The portions here are huge, so you'll definitely be leaving feeling full before your main course even arrives. 
Plus, there's no wait time because these friendly staff members make sure that everyone gets what they need as quickly as possible. 
Their must-try dishes include Egg Rolls, Yuxiang eggplant, Shrimp and Yu vegetables with rice vermicelli. And if you add their special peanut sauce on top then every dish will become an instant masterpiece. 
They've also got vegetarian options covered with Vegetarian Dumpling, Vegetarian Hot and Sour Soup, Salt and Pepper Tofu, Wu Se Vegetables Mushrooms with Chinese Greens Eggplant with Black Beans – so there really is something for everyone!
"My favorite Asian food experience in Ottawa by far. There are over 500 menu items and almost every dish I've ordered, I would order again. The eggplant with black bean sauce was the dark horse of my last order, absolutely scrumptious. This place is a treasure."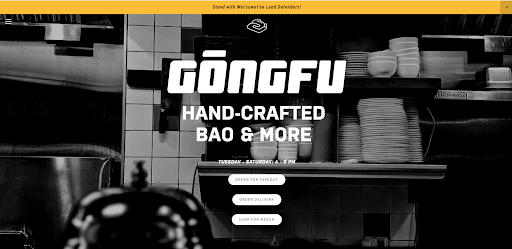 Gongfu is a small cart shop in Ottawa that serves up delicious steamed buns and more. You'll find Chinese culinary traditions at the heart of what they craft in their menu items, with an emphasis on using what's available locally to create new tastes that will have you coming back for seconds! 
The Brisket Bao and Taiwanese popcorn chicken are both delicious – the buns that they use to go along with the meats are unique, so it's definitely something that needs trying if you're ever in town! 
They also serve fry basil leaves which gives the dish an authentic flavor. Gongfu is definitely worth checking out if you want to try some amazing food made with love and care!
"The portions are generous and the ingredients are locally sourced as much as possible which is awesome! I used to work for a local farm and the Gongfu crew were always the best customers! Everything on the menu is delish and the staff are lovely. Highly recommend it!"
FAQs about Chinese Restaurants
Ottawa is home to a thriving Chinese community, and as a result, there are many delicious Chinese restaurants to choose from. The six establishments listed above represent some of the best that the city has to offer, so be sure to check them out if you're ever in town.
From dumplings and noodles to pork buns and Peking duck, these restaurants have something for everyone!