Ottawa is the capital of Canada and it's home to a number of impressive government buildings as well as some great tourist attractions. Ottawa also has a rapidly growing tech industry, which is why it's no surprise that there are now over 10 top-rated internet service providers in this city!
To help you decide which provider is right for you, we've compiled a list of the 10 best ISPs in Ottawa. This includes both large companies like Bell and Rogers as well as smaller players in the market who may offer better rates or more features. So whether you need high-speed cable internet, DSL or even fiber optic service, we have got you covered!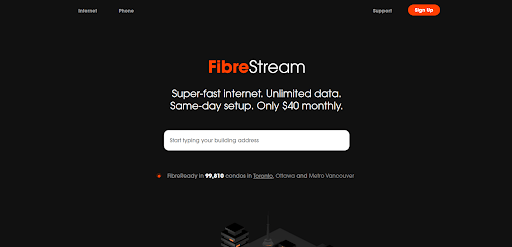 They are committed to keeping their customers happy. That's why FibreStream provides hassle free and inexpensive solutions for your Internet, home phone needs without the commitment of a contract and first month risk free! All of their plans come with unlimited usage plus equal download and upload speed up to 5000 Mbps!
Whether you're streaming, surfing or sending emails – you need an Internet that performs. Their network engineering team has linked up with your favorite sites including Netflix, Apple and Amazon for direct peering so you get the best possible connection! 
"I had a wonderful experience with FibreStream. Speeds were consistently fast (as advertised!), fees were fair (far better than Canada's conventional ISPs), and customer service was consistently friendly, efficient, and easy to access (which was also night and day compared to my past experience with the conventional ISPs). Couldn't recommend them enough!"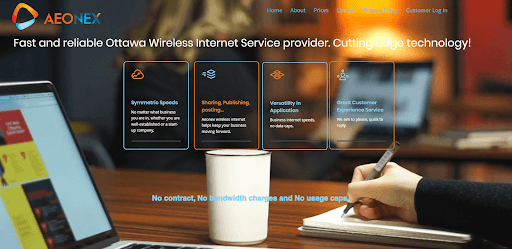 Aeonex Wireless Internet is the perfect choice for businesses and non-corporate clients who need the best in speed and coverage. They offer symmetric speeds so you can download as much data as you need without any interruption, plus unlimited bandwidth for all users! 
Their support team is top notch and always ready to answer any questions, with quality help that will get your business back up and running in no time. You can choose from three different price plans – economy, standard or premium – depending on what suits your needs best.
aeonex.ca
+16137625563
199 Colonnade Rd Unit 204-205, Ottawa, ON K2E 7K3, Canada
"Awesome! Have been using them for internet service in our apartment for the last few years without a single complaint. The internet is crazy fast, and the prices are also quite competitive, props to these guys for keeping up with (and even upstaging) the big dogs!"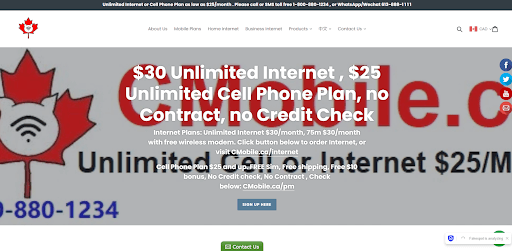 Modem Outlet is a business that offers home and business internet plans, VoIP phone services, VoIP modems, and VoIP hardware. They started their business as VoIP hardware resellers in 2008, then added their internet plan broker service in 2014.
They offer Home Internet Plans, Business internet Services with unlimited data capabilities that can be tailored to meet any business or residential needs you may have! 
They offer no contract, no credit check and unlimited usage for all their prepaid plans. Their workers are really professional and will install all the needed equipment fast and hustle free. 
cmobile.ca
+16138881111
224 Hunt Club Rd Lottery, Store Unit F, Ottawa, ON K1V 1C1, Canada
"With Yun is always an excellent experience. He is very responsive and he always provides me with the best deals. I highly recommend him."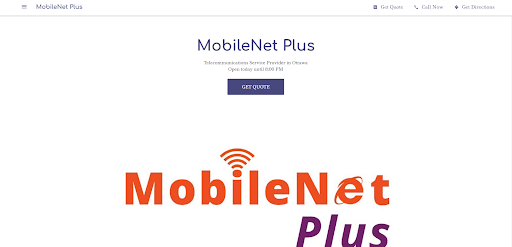 At MobileNet Plus, they understand that Internet access is a necessity for everyone. That's why they work hard to deliver the best speed possible up to 5000 Mbps and use the latest equipment in order to give you the highest quality service possible. 
If you ever experience any problems with your Internet connection, their staff are friendly and responsive and will be more than happy to help get things sorted out for you as quickly as possible!
"Very great service. Staff here are very professional, and they always have great deals."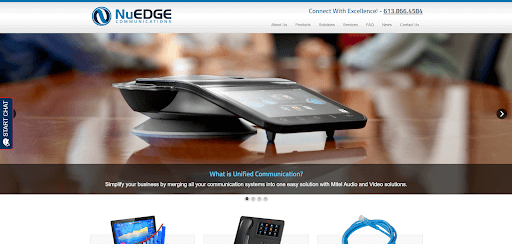 NuEdge Communications has been delivering quality voice and network services since 1997. Ottawa Network Solutions offers the resources to take on any size project, no matter how large or small your company is. 
NuEdge can help you figure out what type of internet connectivity and platform is best for your company. With their team of experts, they can help you determine if a VPN or private connection with MPLS is right for you. There are many options available, so it's important to choose the one that fits your business needs.
"Have used NuEdge a number of times for cable installs/telecomm moves. Excellent service and quality workmanship."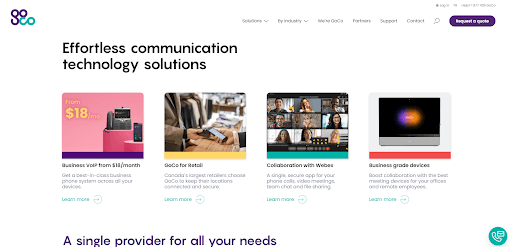 GoCo is a Canadian company that was created in 2020 by TELUS. They offer businesses simple and scalable solutions for unified communications, managed connectivity, and network security across Canada. 
What makes GoCo unique is that they offer the best of both worlds: the resources of one of Canada's largest companies with the personalized service of a small business. This provides businesses with flexibility, speed, and savings.
 In addition to their commitment to customer service excellence, GoCo also has the capacity and resources to bring your digital transformation vision to life – meaning they can tailor their solutions specifically to your business needs!
"I've worked with BluArc for ten or more years now and I've found without exception that they have followed up promptly to all requests in a very capable manner, without hesitation they reply to my concerns."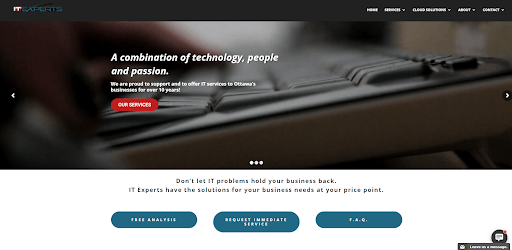 IT Experts is the perfect place for all your telecommunication and networking needs! You'll enjoy having a single point of contact for everything, and they're even able to provide service from different carriers.
 Plus, their team can work with small IT networks as well as medium/large companies with server rooms – so no one is left out!
In addition, you'll love how easy it is to get just 1 invoice that includes all the various fees. This makes life so much easier because you don't have to keep track of multiple bills every month.
8) National Capital FreeNet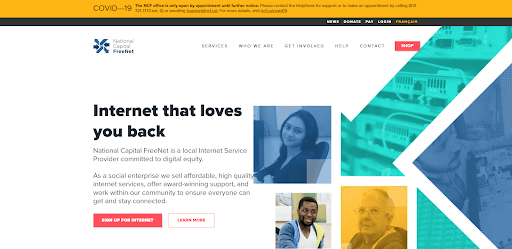 National Capital FreeNet is committed to digital equity and provides affordable, high quality internet services. They also have award-winning support so that everyone in the community can get connected – including those who might not otherwise have access or affordability on their own!
You can get download speeds from 6 Mbps up to 1024 Mbps with all of their plans having unlimited use, so you never have to worry about hidden charges again. 
Plus, they're always expanding their reach and working towards a more inclusive society where no one is left behind when it comes to technology!
"Easily the best internet service provider in Ottawa. So reliable! My internet has never gone down in the many many years I've been with them! When I was with Bell before them, it seemed like every single year I'd have an issue at least once."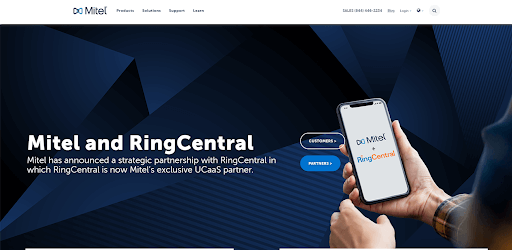 Mitel has been a leader in the telecommunications industry for over 45 years and provides businesses with the tools they need to connect with customers and collaborate more effectively. With 70 million users in more than 100 countries, Mitel is a trusted provider of business communications solutions that are reliable and scalable. 
In addition to their comprehensive range of services, Mitel offers tailored maintenance plans as well as advanced remote monitoring options to ensure your solution is always up and running.
 Plus, if you ever have any issues – no problem! They offer reliable warranty coverage so you can rest assured that your investment will be protected. And lastly, their Internet service is both fast and reliable with high downloading speeds – perfect for all your business needs!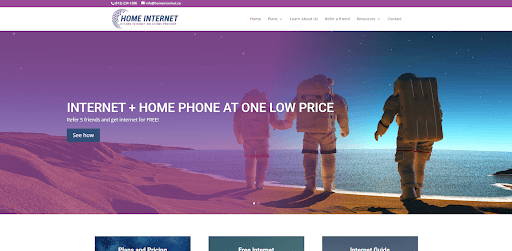 Home Internet is the perfect solution for those who want high-speed, reliable service at an affordable price. They offer a wide range of packages with speeds up to 150 MBPS – and all of them include unlimited usage! 
Plus, their pricing is transparent and easy to understand, without any hidden fees or complicated packages. 
This makes it simple for you to choose the plan that's right for your needs. In addition, they have qualified technicians and support personnel ready to help with any question or concern you may have – so you're always taken care of!
homeinternet.ca
+16132341286
251 Laurier Ave W Office 900, Ottawa, ON K1P 5J6, Canada
"Internet at affordable rates! Installation was easy and incredibly fast. We are paying much cheaper than what other stores charge without being held to a contract!"
FAQs about Internet Service
There are many excellent internet service providers in Ottawa, but the 10 best ones are listed below. These providers offer a variety of plans and services to meet the needs of all types of customers. 
Whether you're looking for high-speed broadband or unlimited data, there's sure to be an ISP in Ottawa that will fit your needs. So if you're ever in town, be sure to check out one of these amazing companies!