The best web design companies in Ottawa can build you the perfect website!
Hiring a good web designer is a great way to launch your business into the modern day. Everyone's online and you can attract loyal customers with the right site. Ottawa has many web designers but we found the very best. Establish your online presence in a way that reflects your business. With the help of Ottawa's best web design companies, you can reach your audience and you'll find that business is booming!
We selected these Ottawa web designers based on client reviews, their personalized, communicative customer service, the different services they provide, and the stunning websites they've designed.
Being online is crucial for a business to be successful. Make sure your website pops and that you stay connected with the help of the best graphic designers and the best internet service providers in Ottawa!
How Much Does it Cost to Build a Website?
The cost of building a website can vary depending on your specific needs. If you are looking for a simple, basic website, you can expect to pay around $500. However, if you need a more complex website with custom features and design, the cost can range from $5,000 to $10,000 or more. 
Some other factors that will affect the cost of your website include:
The size and complexity of your website

The number of pages you need

The amount of custom content and graphics you need

Whether you need ecommerce functionality

The level of security and protection you need

Your hosting and domain costs

When you are considering the cost of building a website, be sure to factor in all of the above costs so you can get an accurate estimate.
The Best Web Design Services in Ottawa
Now that you know how much it might cost to build a website, you may be wondering which web design company in Ottawa is the best. Here are some of the top web design companies in Ottawa: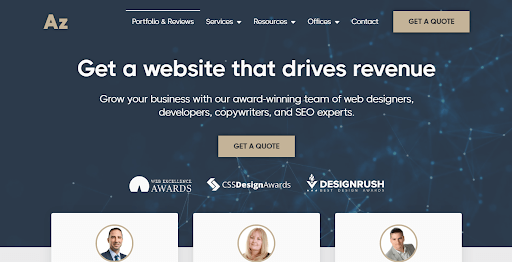 Azuro Digital is a top website design company in Canada that has a long list of happy and satisfied clients. What sets them apart from other website design companies is their unique ability to create custom designs that will make your business stand out from the crowd. 
They understand that in today's marketplace, it's important to have a stunning and engaging layout that will keep your customers coming back for more. With over 100 five-star reviews online, there's no doubt that Azuro is the right choice for your next web design project. 
Contact them today to learn more about how they can help take your business to the next level!
"Azuro Digital was able to build us a brand new website in WordPress and gave it a great design. Daniel was extremely professional and did an amazing job of getting to understand our needs. Our pages were built out one at a time to ensure no details were missed, and to do iterations of each layout. Daniel implemented features on our website such as an integrated illustration, a password-protected page, and figured out many other workarounds to make our vision a reality."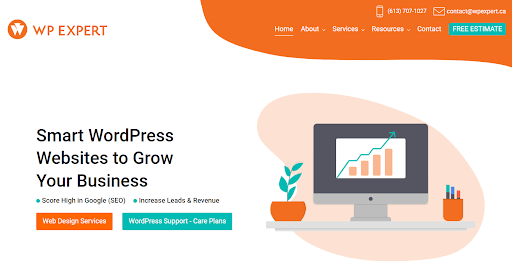 At WP Expert, they understand that your website is the key to your success. They also know that WordPress is the best platform to build your online presence. That's why they offer professional WordPress services for entrepreneurs in Ottawa. 
They can launch simple websites or build multilingual eCommerce stores. They're also excited to offer their customers' customer support and accurate translations into English or French. 
They're passionate about helping you succeed, and they'll do everything they can to make sure your website is a success. Contact them today to learn more about their services.
"Fred and his team at WP Experts are exactly what their name suggests, WordPress Experts. They are amazing web designers in Ottawa and their wordpress maintenance plans are valuable investments which are backed by amazing customer service, support and backups."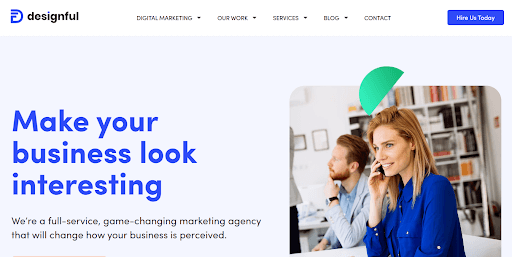 Designful is a company that takes on any design challenge, no matter how big or small. Their team of experienced professionals are skilled in a wide range of designing disciplines – from website design and coding to application development and graphic design for print materials. 
No matter what your project involves, Designful has the talent and experience to get the job done. And because they work collaboratively as a team, you can be sure that the final result will be nothing short of outstanding. 
So if you're looking for a company that can handle any design challenge, look no further than Designful. You won't be disappointed.
"Mike is one of the best designers I've ever worked with! He did such an incredible job on my website, he even got it to the first page of Google! Not only would I rehire him but I recommend him to everyone who's looking for design done! He's very reliable and replies very fast with the best possible answers!"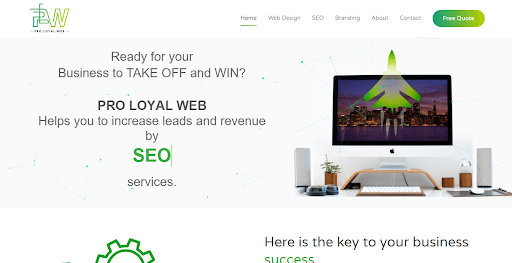 Pro Loyal Web Design is a team of professional web designers who specialize in building high-quality, optimized websites for businesses and companies from all over the world. They are very professional and have a keen eye for detail, ensuring that all your needs are met. 
They also have a lot of patience and will go out of their way to make sure you're happy with the end result. We would highly recommend them if you're looking for help developing your business website. 
If you want a team that's professional, patient, and detail-oriented, then look no further than Pro Loyal Web Design!
"Very professional process. My website turned out exactly as I envisioned it. Annie is very creative and very skillful in what she does. My website was ready in a timely manner as well. Overall, she went above and beyond to provide consultation, to discuss ideas, and to create the website that I wanted."
FAQs About Web Design Companies
Taking your business to the next level is easy when you hire Ottawa's best web designers. A good website can be the difference between no business and tons of excited customers. These design experts will curate web pages that meet all your business' needs and your customers' needs. 
So whether you want to build your online presence or revamp your website, don't hesitate to call the best web design companies in Ottawa!