The best door repair services in Ottawa can help you with all your door needs!
Your door is your home's first line of defence against intruders and the outside world. When your door breaks, is rotting or has water damage, call the best door repair services in Ottawa. Door repair is a common problem that can be easily remedied by hiring the help of an experienced door repair service. Whether your door is stuck or just needs a little TLC these Ottawa door professionals are up for the task!
We selected these Ottawa door repair companies based on customer reviews, efficient repairs, competitive rates and professional staff who will take care of your needs quickly and efficiently!
For more home improvement services, visit the best locksmiths and the best stairs contractors in Ottawa!
What's the Average Cost of a Door Repair in Ottawa?
The average cost of a door repair is $325 $765. However, the cost can vary depending on the type of door, the extent of the damage, and the location of the door. 
For example, a storm door that needs to be replaced may cost more than a standard door because it requires special materials and installation.
Some other costs that may be associated with door repair include:
The cost of the new door

The cost of installation

The cost of painting or staining the door

The cost of repairs to the trim or molding around the door

If you are considering a door repair, it is important to get multiple estimates from different contractors to compare the costs. Make sure to get an estimate in writing and ask for a breakdown of the cost so you know exactly what you are paying for. 
Also, be sure to ask if the contractor offers any warranties or guarantees on their work.
The Best Door Repair Services in Ottawa
Now that you know the average cost of door repair, you may be wondering who you should hire for the job. Here are some of the best door repair companies in Ottawa:
1) Queensway Door Service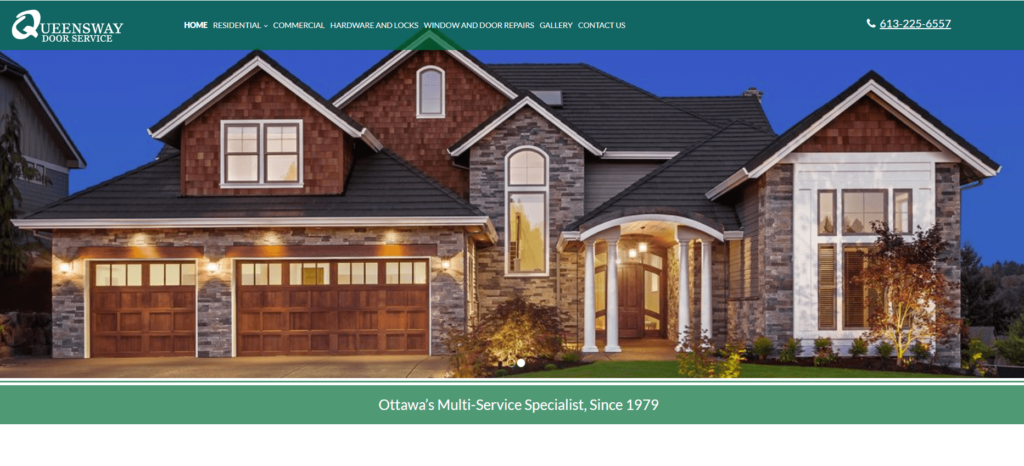 Looking for a reliable source for all your door, window, glass, mirror, screen, or lock needs? Look no further than Queensway Door Service. They offer competitive pricing and unparalleled customer service. Their team of experts are experienced in the installation and repair of doors and windows from all brands. 
Furthermore, they are an Ottawa-based business with over 40 years of experience helping customers get the best possible value for their money. So whether you need a new front door installed or your existing windows repaired, you can rest assured that Queensway Door Service will get the job done right. 
"We recently had most of the screens in our home replaced. Queensway was fast, friendly, and very reliable. Ron, Darlene, and Andre are all such pleasant people to work with. Our screens look great and function well and we are very happy! Highly recommended. Thank you!"
2) Advantage Enterprises Windows & Doors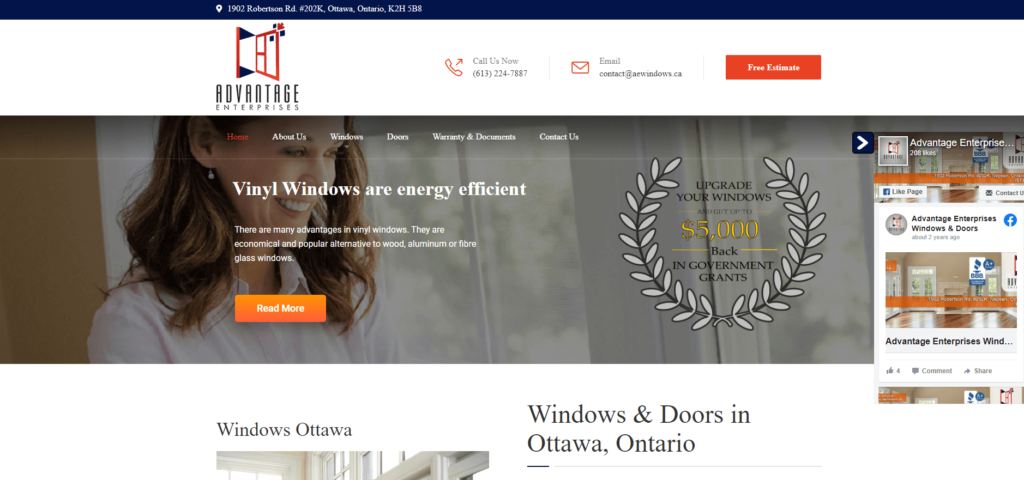 Anyone who has ever shopped for windows or doors knows that there are a lot of choices on the market. But not all windows and doors are created equal. Advantage Enterprises Windows & Doors in Ottawa uses superior quality virgin vinyl (uPVC) in their products. 
This means that their hardware will last longer than regular steel, as corrosion will not be an issue. In addition to this, their stainless steel window frames are made from high-quality material that can easily resist wear and tear. 
So when you're looking for windows and doors that will stand the test of time, be sure to check out Advantage Enterprises. You'll be glad you did.
"Advantage installed our patio door 4 years ago, they were very professional and did a very good job we are very happy with our door. We had a problem with our lock after 4 years and they came and repaired it without hesitation. I would definitely recommend them for any work you need and plan to have my windows replaced by them when the time comes. Thank you very much!!"
3) To Do Done : Renovations and Handyman Service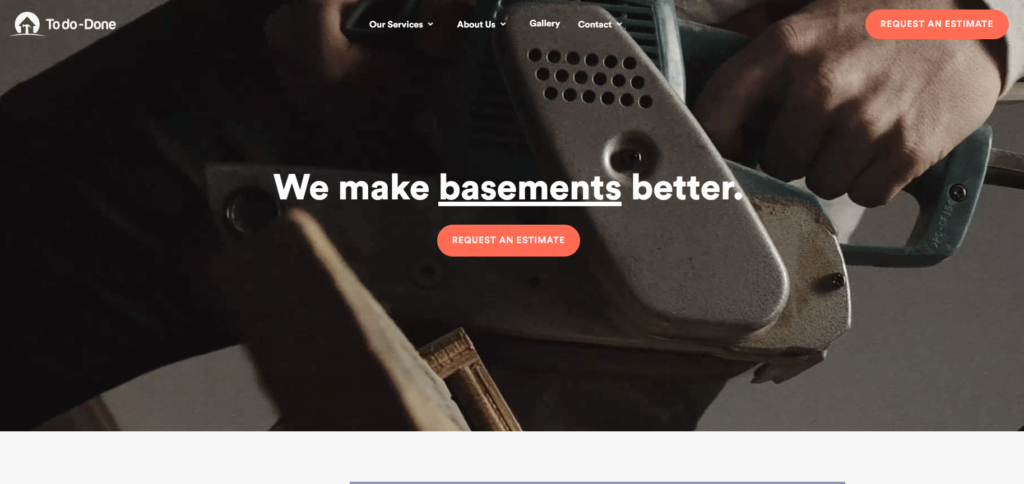 To Do-Done is a team of experienced and certified professionals who have the knowledge, skills, and tools to help you renovate your home in an efficient and timely manner. The team has years of experience working on various renovation projects, including basement renovations, bathroom renovations, kitchen renovations, as well as a bedroom and full home refurbishments. 
They will work with you to develop a plan that meets your specific needs while taking into account any existing conditions or specifications. In addition to their expertise in renovation project management, To Do-Done also employs top designers who can create a design based on your exact vision. 
"Working with To Do Done was great. They were super responsive, easy to work with and the quality of the work was great. We've had them do small jobs like reappointing our patio stones and sanding and staining our front porch - and it all worked out really well. I would highly recommend."
4) Merivale Windows & Doors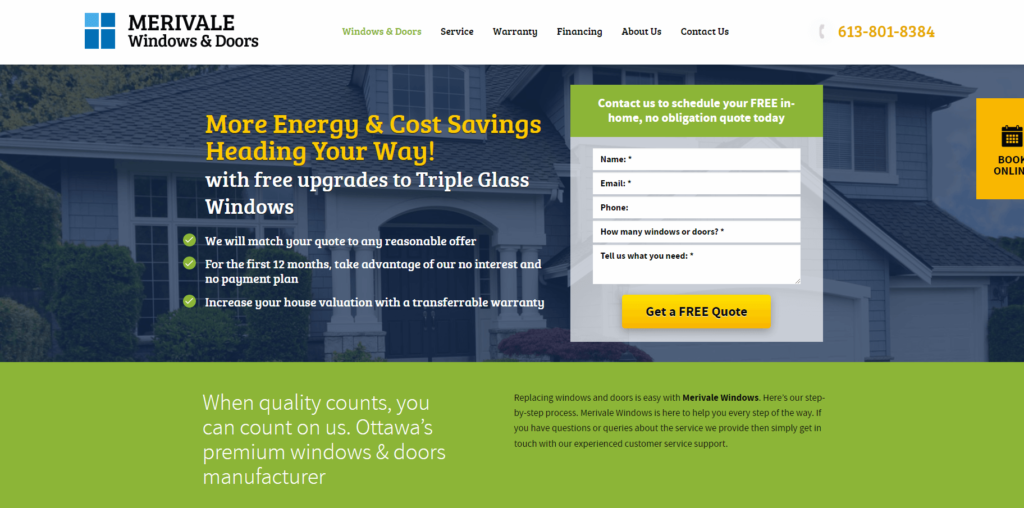 Merivale Windows is a window replacement company that has assembled a team with over 25 years of experience in the field. Through a combination of expert knowledge and seasoned expertise, they are set up for project success. 
From the initial visit to the final installation, the team at Merivale Windows will walk you through expected timelines, keep you up to date on the process and ensure installation is stress-free and goes according to plan. 
Their company has spent the time and effort to find great pricing on some of today's best brands including some window models that were found to be the most energy-efficient models on the market. 
"Reasonable prices, quality, quick service and great windows. We needed to replace the windows for our whole home and got 3 quotes before we went to Merivale. Igor was a big help in selecting the best window models and recommending the best of energy efficiency, lighting and security for our home. Love the new look, 5 stars!"
FAQs About Door Repair Services
​​Door repair is an important part of keeping your home safe and in good condition. By choosing a reputable door repair service, you can rest assured that the job will be done properly and quickly. The four best door repair services in Ottawa are listed below, so choose wisely when hiring someone to help with your home repairs.