Cleaning your house can be a daunting task, especially if you don't have the time or energy to do it yourself. That's where maid services in Ottawa come in! These professionals will take care of all your cleaning needs so that you can relax and enjoy your free time.
There are many different maid services in Ottawa to choose from, but not all of them are created equal. That's why we've put together a list of the 12 best ones for you!
All of these companies offer high-quality service at an affordable price, so you can rest assured that your home will be clean and tidy when they leave.
1) Ma's Cleaning Services & More Corp.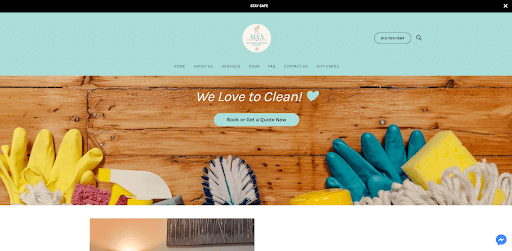 When you need a cleaning service that will give your home the attention it deserves, turn to Ma's Cleaning Services. They offer courteous and professional staff members with exceptional standards of cleanliness in order to make sure their clients are always satisfied – no matter what they're coming into contact with!
They can come a few times a week to your house and take care of your home. They will be really careful with your belongings and will do their best to make your place shine and clean. 
So don't hesitate to contact Ma's Cleaning Services if you're looking for responsive, quality cleaners.
"Ma's Cleaning Service is amazing! I've been using them for over two years. The owners are kind people, and provide excellent professional service."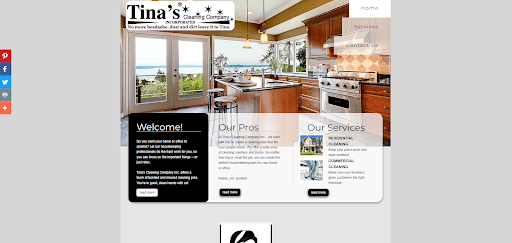 Tina's Cleaning Company Inc. offers a wide array of cleaning solutions and prices so you can find the perfect plan for your home or office needs no matter how big or small those jobs may be!
They are committed to creating customized housekeeping plans that fit what their clients need from cleaning. They offer flexible options like one-time cleans as well monthly maintenance services too. They also offer Move in and out cleaning and whole house general cleaning. 
They bring all of their supplies with them so you don't have to worry about the quality and effectiveness of them. Tina and her team are absolutely professional and perfectionist when it comes to cleaning.
"Tina was exceptionally friendly, thorough and professional. I booked a move out cleaning so she came to my house in advance to do an assessment. The two cleaners assigned to the job arrived on time, were very kind and courteous and did an outstanding, thorough cleaning job. They did so much better than I would have done myself. I highly recommend Tina's cleaning service. Excellent value for money, great results."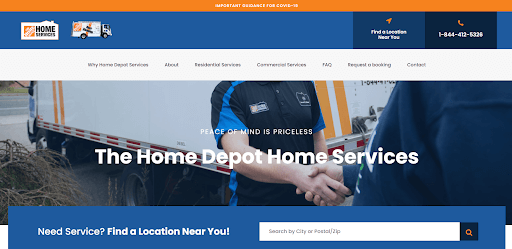 Steam Dry Canada has been a leading provider of carpet, upholstery and area rug cleaning services since 2002. With 16 offices throughout the country they have served over 200K customers with quality service that's second none!
 They also provide National Service Provider status for The Home Depot Canada which means you can count on them whenever your home needs updating or renovating. 
They provide professional carpet, upholstery and duct cleaning services for all Home Depot customers as well as installed warranty carpet cleanings. They are quick and efficient and will make sure your carpets and rugs are just like new.
"Used the Home Depot to have our second story clothes dryer vent cleaned. The cost was significantly less than other places I contacted. The technician arrived as scheduled and did a thorough job. I would definitely use this service again."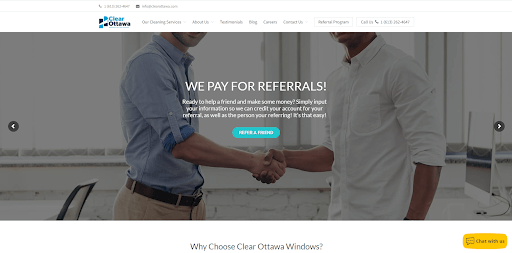 Clear Ottawa is a company that has been providing outstanding service to the people of Ontario and Gatineau since they first opened their doors. They take pride in doing what's best for you, your property! 
Their friendly team would love nothing more than to prove how much value there truly was behind every decision made during cleaning your house. They specialize in window cleaning, soft washing, sanitization, gutter cleaning and repair and more. 
They also are experienced in pressure washing of your sidewalk, driveway, patio, or siding needs on your next exterior cleaning project. 
"The team from Clear Ottawa Windows did a great job on my windows. I bought a 1959 mid-mod house with lots of original windows. They still work great, but need a deep clean. And wow, after the Clear Ottawa Windows team finished, it was astounding how clear and renewed my windows are back to. Big thanks to the fast, efficient and detail-oriented team."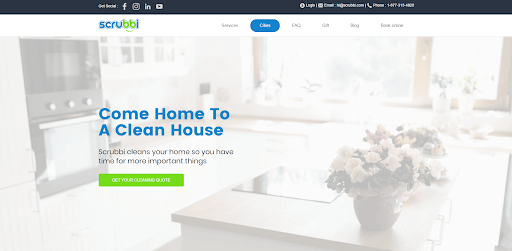 They make sure you never have to worry about your house cleaning needs again. They take care of everything from finding reliable cleaners, scheduling appointments and providing enough supplies for all those busy days – so not just on the first but every occasion! 
With their 24 hour guarantee as well it's easy being stress free when life gets hectic.  Their services include move out and move in cleaning, one time, weekly or biweekly cleaning as well as monthly or spring cleaning. They are very quick to respond to queries and very professional in their business. Your house will be sparkling after they leave.
"Great professional cleaning team! We got a deep clean on our house and our place has never been more spotless! I even think our floors sparkled! Cleaners were great to deal with as well as the office staff! Would recommend to family and friends!"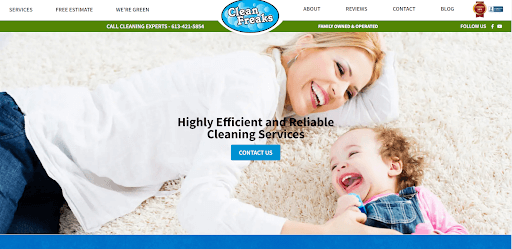 Clean Freaks is a locally owned and operated company that ensures there's no lack in quality during the cleaning of your home, carpets or office. They strive for excellence by providing services on different timelines depending on what you need – from daily cleans to weekly ones-to meet all needs!
Their guarantee includes sending their trusted employees who will complete an inspection before starting work so they know exactly how much time investment each task requires. They can easily take care of pet odour, leather furniture, area rug cleaning, mattress cleaning and wall washing as well.
"An amazing job on the bed mattress and hall carpet. I can't believe you were able to remove the stubborn stains on the mattress. It looks brand new again. Definitely having you back due to your professionalism and attention to detail. Highly recommend you to my family and friends."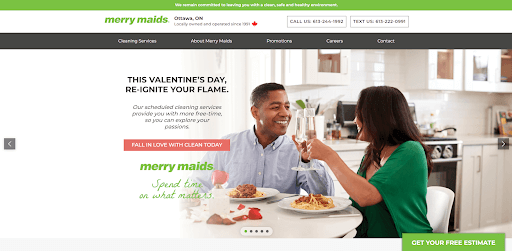 They know that your home is more than just a place to sleep, it's also an extension of you. That's why Merry Maids want make sure that they keep this sanctuary clean for all occasions – from special events or just everyday tidbits! 
They have the experience needed in order break down any type task into manageable pieces so there are no stressful surprises.  
They have different customize cleaning packages built just for you. One of them is Budget Minded Cleaning Package. They focus on rooms that need the most attention like kitchen, master bedroom and family room.
"Lauren, the young cleaner that came to my home, was simply amazing! Very hard working, fast, efficient, attentive to detail. She left my home sparkling clean! I am extremely satisfied with this company's service from beginning to end! Thank you Merry Maids!"
8) MOLLY MAID Ottawa East Gloucester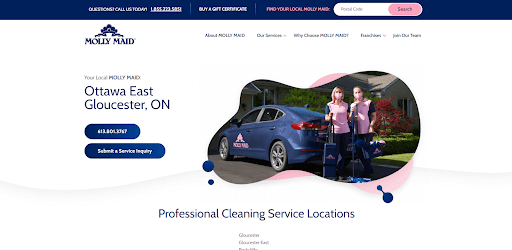 MOLLY MAID was founded in 1979 by Adrienne and Chris Stringer, who realized that busy families wanted to spend their time doing what matters most — not cleaning. It didn't take long before Molly's maid became well known as one of Canada's top home-cleaning services! 
They provide lots of services like on-going cleaning, one time or seasonal cleaning and more. They also have Green Housekeeping Program which is a green cleaning service designed for the health and safety of their customers, their family and pets, their team and to protect the environment. 
Their green cleaning products are 100% biodegradable, making them environmentally safe.
"This business has provided me excellent home cleaning service over several years. The cleaners are diligent, trustworthy and pleasant, and the coordination and communication provided by the office are very professional. I highly recommend Molly Maid Ottawa East Gloucester."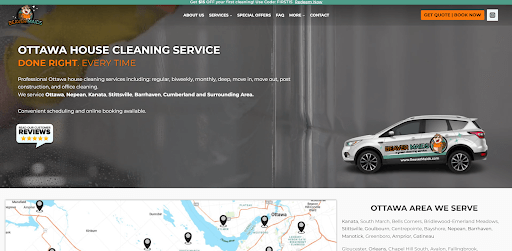 When the team at Beaver Maids will arrive to clean your home you will experience an excellent 
care. As soon as they start working their magic fingers will clean everything in sight and making it sparkle. 
They will arrive on time and observe all Covid protocols which will make their services as safe for you as possible. If you are in need of big move-out clean or just simple cleaning ones a week they will make sure your house will look and smell like new again.
"I initially hired them to clean our rental unit about a year ago, and chose them specifically because of the eco-friendly cleaning products. I was impressed by their work, and signed up for their ongoing cleaning services for our home as well. Good people, good work."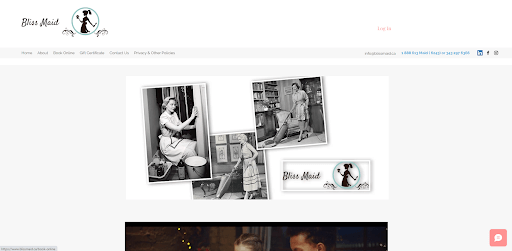 At Bliss Maid, they are committed to providing quality service. They work quickly and communicate with their clients clearly so they know what is happening at all times! If you need any assistance in building or maintaining your home – from dusting shelves for cobwebs on ceilings down cleaning bathrooms – don't hesitate to hire them. 
They offer a disinfection service and they use a Health Canada & EPA approved disinfectant. By wiping with disinfectant product and steaming 99.9% of Bacteria, Germs and Viruses are killed. Their areas of services include kitchen, bathrooms, offices, dusting, mopping and vacuuming cleaning.
"I was very satisfied with the cleaning service. high quality service and very good customer service. They arrive on time and leave everything clean and organized the way I like it."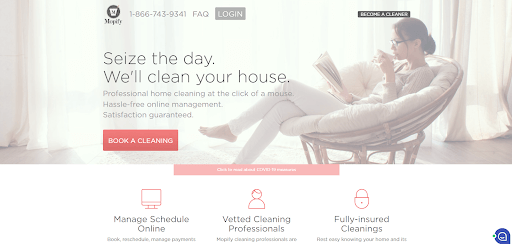 At Mopify they believe that a clean house is not just for the sake of appearance. It's important to have someone come in, assess what needs doing and get right down on all fours – literally! Their cleaners are experienced professionals who will make sure your home smells fresh every day while also being respectful towards its inhabitants. 
Everything you need to manage your account is accessible online on all your devices including changing your appointment times, request a new cleaner, switch how often your house is cleaned, request special services, and more.
"Very thorough, courteous, and punctual. I work from home and don't even notice that they are here. I've had a great experience and will continue to use this service on a regular basis. Highly recommend to anyone looking for a high quality and affordable cleaning service."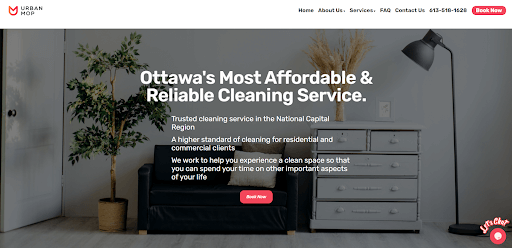 They are the trusted cleaning service in National Capital Region. They provide a higher standard of cleanliness for residential and commercial clients, working to help you maintain an immaculate space so that your time is not spent scrubbing floors or washing windows but rather focused on other important aspects within life such as family events!
Their team will work hard to make your place look spic and span, even getting into areas that you haven't been able clean yourself. They are really good at cleaning every surface they touch.
"I am very impressed with the service provided! It's easy, fast and user friendly when using their booking form. The cleaner arrived on time, did excellent work and she was very friendly!! Just waiting for them to take their payment, which is taking longer than expected."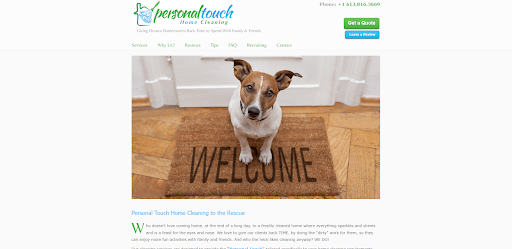 Their cleaning services are designed to provide you the most personal and tailored to your needs services. Personal Touch is a unique boutique Ottawa company with more than 10 years of experience and have a thousands of happy customers. 
When you are ready to sell your home, having it professionally cleaned will be one of the most important investments for attracting potential buyers. A deep cleaning can make all the difference when trying to find someone who is interested so let them take care of your house or condo.
"We have had excellent results with Personal Touch Cleaning. The cleaners were prompt and friendly. They arrived with their own cleaning supplies and vacuum, so we never had to worry about replenishing supplies. Our home was lovely and clean after the appointment. It just seemed fresh. It was like coming home to a new home every time."
Ottawa is a beautiful city, but it can be challenging to keep it clean and organized with all of the activities that go on there. That's where maid services come in – by hiring one of the best ones in Ottawa, you can rest assured that your home will be clean and tidy no matter how busy you are. 
The list above provides some great options for finding a quality maid service in Ottawa, so take advantage of their expertise and get your home looking its best!