The best wedding photographers in Ottawa can capture the beauty of all spouses-to-be!
Weddings are one of the most special occasions in a person's life, and so it is only natural that many couples choose to have their photographs taken by professional wedding photographers. 
Whether you're looking for someone who will capture all the details of your big day or simply want beautiful images to cherish for years to come, Ottawa has plenty of talented wedding photographers who can help make your dream wedding a reality!
We chose these Ottawa wedding photographers based on client reviews, the personalized service they offer, and of course, their stunning wedding photography. 
These wedding photography businesses take care to make sure you love everything about your photoshoots. From locations to styling and angles, these photographers will give you stunning shots!
Looking your best on the big deal is easy with the help of these Ottawa businesses. Make sure your special day is perfect by visiting the best wedding dress boutiques and the best makeup artists in Ottawa!
How Much Does a Wedding Photographer Cost in Ottawa?
When it comes to wedding photography, there is a wide range of prices out there. The industry standard is typically around $3,500 to $5,500 for a base photography package. However, you can find Ontario Wedding Photographers' packages as low as $1,000 and as high as $15,000. 
So, what's the difference? Well, it all comes down to what you're looking for in a photographer. If you want someone who is just going to show up on the day of and take some basic shots, then you can probably find a photographer at the lower end of the price range. 
But if you're looking for someone who will work with you to create a custom wedding photography package that fits your specific needs and budget, then you'll likely need to pay more. 
Ultimately, it's up to you to decide what you want and how much you're willing to spend. But regardless of your budget, there's sure to be a photographer out there who can capture your special day beautifully.
The Best Wedding Photographers in Ottawa
Now that you know how much a wedding photographer costs in Ottawa, it's time to start looking for the right one! Here are some of the best photographers in the city:
1) Union Eleven Photographers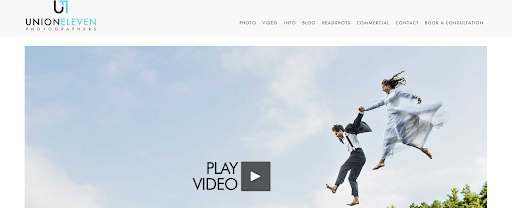 On your wedding day, the last thing you want to worry about is whether or not your photographer is going to capture the day the way you've always dreamed. Union Eleven is one of Canada's top wedding photographers for a reason. 
They are experts at capturing authentic, timeless moments between you and the people who love you most. With their small team, you will get personalized service from start to finish as their passion brings out the best in every guest at this once-in-a-lifetime event! 
You can trust that your most important day will be captured beautifully when you hire Union Eleven.
"Derrick from Union Eleven was amazing! All our guests at our wedding commented on how great he was: he was very well-organized and efficient to ensure the entire day went smoothly, and was an absolute pleasure to work with. We were very happy with his services and how all the photos turned out. Highly recommended!"
2) Laura Kelly Photography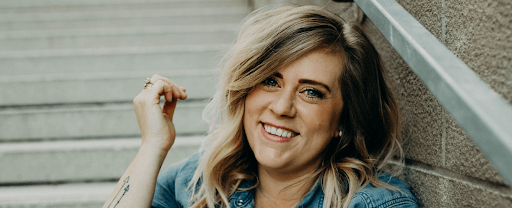 If you're looking for a talented, professional photographer to capture your wedding day perfectly, look no further than Laura. She is an experienced photographer who knows how to capture all the special moments of your big day, from getting ready with your bridesmaids to walking down the aisle. 
Laura is also very detail-oriented and will make sure that your photos are perfect, down to the last detail. In addition, she is extremely easy to work with and will put you at ease on your wedding day. 
You'll have an initial meeting with Laura to discuss your vision for the day and walk through the venue to make sure that the lighting is ideal for photography. Then, on your wedding day, you can relax and enjoy every moment knowing that Laura will be there to capture it all beautifully.
"Laura is a fabulous photographer who has an incredible talent for putting her clients at ease as she works her magic. I have had the pleasure of working with Laura for several shoots over the years for both my personal brand as well as with a studio I work with. She always captures the most incredible shots (and provides so many photos!!)"
3) Lauren McCormick Photography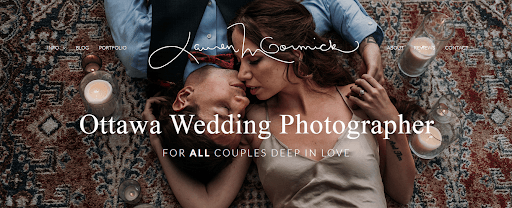 On your wedding day, you should be able to relax and enjoy every moment. But with so much to plan and so many people to coordinate, it's easy to feel overwhelmed. That's where Lauren comes in. As your personal wedding photographer, she'll be there to capture all the special moments of your big day.
 From the first dance to the last toast, Lauren will make sure you have beautiful photos to remember your wedding by. And because she's a pro at what she does, you can rest assured that everything will go smoothly on your big day. 
So sit back, relax, and let Lauren take care of everything. After all, it's your wedding day!
"We worked with Lauren for our engagement and wedding photos and she was incredible from beginning to end. She was extremely helpful every step of the way from suggesting locations and ideas to helping everyone get organized for pictures on our wedding day to make everything as seamless as possible on such a crazy day."
4) Kathi Robertson Weddings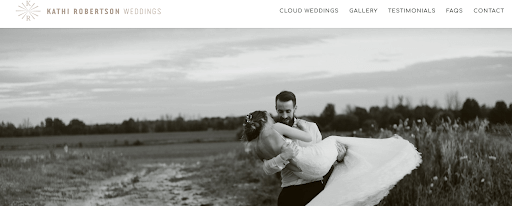 As you prepare for your wedding day, it's important to choose a location that will be perfect for your wedding photo session. Kathi knows all the best places in town, from romantic cliff sides to bustling city center ports. 
With her help, you'll be able to find the perfect location for your photos. And when you see the finished product, you'll be beyond thrilled! The story of your wedding day is one that will last a lifetime, and with Kathi's help, you can make sure it's captured perfectly.
"Kathi was absolutely wonderful to work with. Having never had photos taken of us before, she quickly put us at ease at our engagement shoot, which made the shots on our wedding day go smoothly and effortlessly. With a background in fashion photography she got absolutely amazing and unique shots in the style we were aiming for."
5) byfield-pitman photography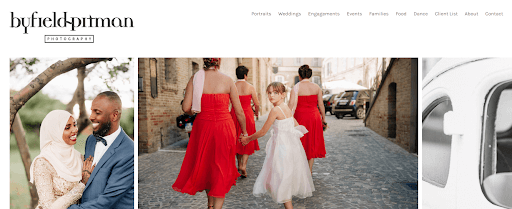 In 1997, Byfield-Pitman started as a photography company in Ottawa. The work is best characterized by the sense of narrative that's present throughout their documentary style and they specialize in weddings because it has been one eventful day for many couples over the years! 
If you're looking for a wedding photographer, look no further than Ben. He is professional and courteous from start to finish; his skillful photography reflects this dedication as well! You will receive amazing outdoor shots as well as beautiful inside pictures. 
All in all, you are sure to be happy with Ben's work and we would highly recommend him to anyone in need of a talented photographer!
"We LOVE our wedding photos from byfield-pitman. They are so beautiful and really captured the feel of our wedding day. I love the candid style, each picture feels like a separate moment in time. Ben and Colleen did an amazing job, and were a pleasure to have around on our day. We would definitely recommend them to anyone."
6) Amy Pinder Photography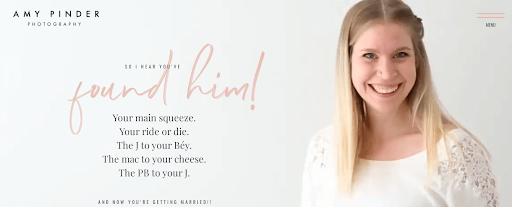 As a professional photographer, Amy knows how to capture your special moments so you can look back at your wedding photos and remember all the joy and excitement of that special day. 
She'll be there for everything from posed shots to candid moments, and she'll make sure you get the best photos possible. So when you look back at your wedding photos, you'll be able to relive all the happy memories of your big day.
"We chose Amy to photograph our wedding reception and I have no regrets! From the very beginning, she was friendly, open to my ideas and professional. She makes an effort to get to know her brides (and grooms!) by staying in touch via email and social media."
FAQs About Wedding Photographers
There are so many talented wedding photographers in Ottawa that it can be hard to decide who to hire. 
That said, if you're looking for a photographer who can capture natural, candid shots that reflect your personalities and emotions rather than staged poses or photo booth mayhem, then some of the top talent in Ottawa may be perfect for you. 
Ultimately it's important to choose someone whose work speaks for itself – so do your research before booking an appointment with any of these talented professionals!