The best endodontists in Ottawa can get rid of any nasty tooth pain quickly!
Endodontists are specialists who work with teeth that have lost their natural connection to the jawbone. If left untreated, this can lead to severe dental problems such as tooth decay and gum disease. Thankfully, there are many endodontists in Ottawa who can treat your tooth pain quickly and get you back to health in no time!
To find the best endodontist in Ottawa, we consulted reviews from patients and searched for dentists who offer a variety of services including root canal therapy, cavity diagnosis and treatment, implant placement/reimplantation surgery and more.
For more dental services in the city, visit the best dental clinics and the best dental implants in Ottawa!
How Much Does a Root Canal Cost in Ottawa?
In Ottawa, the average cost of a root canal is $700 to $1300. If you have dental insurance, your policy may cover some or all of the cost of a root canal.
Some other factors that can affect the cost of a root canal in Ottawa include:
The type of tooth that needs to be treated. Molars (back teeth) typically cost more to treat than incisors (front teeth).

The severity of the infection. A more severe infection may require additional treatments, such as a longer root canal procedure or the use of special medication.

Whether you need a crown. In some cases, a tooth that has had a root canal will also need to have a crown (a type of dental cap) placed over it to protect it from further damage. The cost of a crown can range from $500 to $1500.

If you think you may need a root canal, it's important to see an endodontist as soon as possible. A root canal procedure can save an infected tooth from needing to be extracted, and it can help prevent the spread of infection to other teeth.
The Best Endodontists in Ottawa
Now that you know how much a root canal costs in Ottawa, you may be wondering who the best endodontists in the city are. Here are our top picks:
1) Dentistry On Catherine Street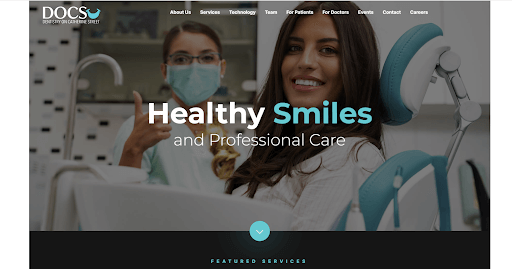 At DOCS, they understand that oral health is about more than just having a pretty smile. That's why they offer innovative treatments and cutting-edge technology at their state-of-the-art facility in Ottawa. 
From laser surgery to digital impressions, they want to make your visit as easy and convenient as possible. And because they know that your time is valuable, they offer extended hours so you can come see them when it's most convenient for you. 
So if you're looking for a dental clinic that will treat you with respect and act with the highest integrity, look no further than DOCS. Schedule an appointment with us today!
"I have had my teeth cleaned by both Bianca and Chantal and both were wonderful! Both are extremely knowledgeable, professional and kind. They have always run on time for appointments, never seem to be rushed and take the time to answer any questions. Most recently, Chantal did my cleaning and had Julia training with her. I have to compliment Julia on her knowledge and professionalism as well- I think she will make a great addition to the team! Thanks DOCS!"
2) Pretoria Bridge Dental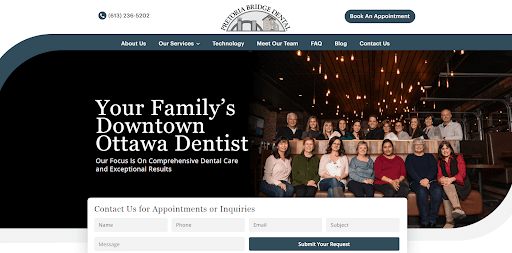 Pretoria Bridge Dental is a family-focused practice that has been serving the residents of Downtown Ottawa since the 1950s. Using modern technology and advanced techniques, they work with their patients to provide gentle, professional dental care in a warm, comfortable environment. 
Dr. Hoeschen, Dr. Watkins, Dr. Wong, and the entire team at Pretoria Bridge Dental believe in establishing strong relationships with their patients so that everyone can benefit from quality dental care. 
Their highly-trained staff is dedicated to restoring your oral health by using state-of-the art treatments such as Invisalign®, braces , crowns , veneers , bridges and more.
 By providing personalized treatment tailored specifically for you and employing healthy habits such as regular visits to your dentist, you can rest assured knowing that you're receiving top notch service right here at  Pretoria Bridge Dental. 
"I've been going to Pretoria Bridge Dental since I was a kid and the experience has always been extremely pleasant. I've seen different staff throughout the years but they have always been amazing. Even after moving further away, I would still come back for the wonderful service. Highly recommend it."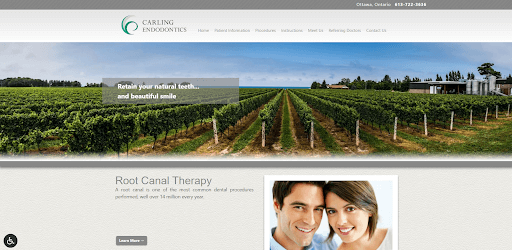 Carling Endodontics is a highly respected endodontic specialist clinic. Led by esteemed endodontic specialist Dr. Naghmeh Vadovic, the clinic includes an experienced and qualified staff who are committed to providing world-class dental care in a compassionate environment.
By referring you to their office, your dentist has shown their concern that you receive the finest endodontic care possible. Their goal is to provide unsurpassed quality in a professional and clinical setting while remaining accessible and affordable for patients of all budgets. 
Carling Endodontics offers a full range of services including root canal therapy, tooth extractions, and dental implants. They use the latest technology and techniques to ensure that you receive the best possible care. 
If you are looking for an endodontist in the greater Toronto area, look no further than Carling Endodontics. You can be sure that you are in good hands with Dr. Vadovic and her team.
"I am normally extremely nervous at the dentist but right from the moment I arrived at the office I felt comfortable. The whole team was super friendly and caring. Dr Vadovic was amazing. She talked me through the whole procedure and was gentle and kind. I highly recommend her to anyone who needs her specialty. Thank you Dr Vadovic. Cynthia F."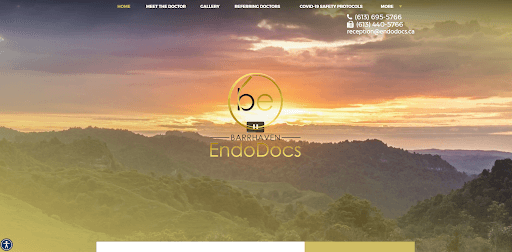 At Barrhaven EndoDocs, they understand that entrusting your smile to someone else can be a daunting prospect. However, they believe that their patient-centered approach and commitment to safety and accountability will ensure that you receive the best possible service. 
By working with your primary dental healthcare provider, they are able to provide comprehensive care for your teeth and gums. In addition to offering traditional root canals, they also deal with trauma management issues should they arise during treatment.
Their dedication to excellence will provide you with the peace of mind you need to confidently entrusted your smile to us.
"Recently, I had my root canal done at Barrhaven Endodoctor and had such a nice experience, doctor Helena is so professional and pleasant the same as all staff are. I was very nervous and worried about all the procedures but she made me feel so comfortable, explaining every step of the way and it was done before the blink of an eye. I am sincerely recommending this office."
Endodontists are dental specialists who specialize in treating various types of teeth infections and problems. If you're looking for an endodontist in Ottawa, be sure to check out the four best clinics listed here. 
By choosing one of these clinics, you can rest assured that your treatment will be top-notch and delivered by experienced professionals. So if you have any questions or concerns about endodontic care, don't hesitate to contact one of these clinics today!