The best sandwiches in Ottawa are perfect bite after bite!
Sandwiches are one of the most popular foods in the world, for good reason. Fortunately, Ottawa boasts plenty of amazing sandwich shops, so you can get your fill of the delicious food. Bite into perfectly toasted bread, amazing fillings and spreads of your choosing. The perfect sandwich does exist, and they're at these Ottawa sandwich spots.
We selected these sandwich stores based on customer reviews, high-quality, fresh ingredients, a variety of sandwiches on the menu, and of course, taste. So you can rest assured that the best sandwich shops in Ottawa are absolutely amazing.
Ottawa is a city with many unique and more importantly, delicious restaurants. If you want to explore more of what the city has to offer culinary-wise, visit the best fish and chips restaurants and the most expensive restaurants in Ottawa!
Although the basic form of sandwich must be as old as meat and bread, the name was adopted only in the 18th century for John Montagu, 4th earl of Sandwich. This aristocratic British gentleman is credited with popularizing this simple yet delicious dish. The origin of the word "sandwich" is not entirely clear; some believe it derives from an Old French verb meaning "to place between two slices." Whatever its origins may be, one thing is certain-the sandwich has become a staple food throughout many parts of the world.
Best sandwiches in Ottawa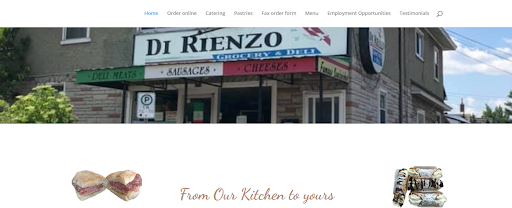 Come taste the deliciousness of their handcrafted pasta and sandwiches made from scratch using only high quality ingredients. You'll be hooked after one bite! Stop by to see what all Ottawa has been raving about. 
Fresh, delicious sandwiches await you at The Sandwich Man! Choose from one of their 18 Classic Sandwiches and customize them anyway that's right for your appetite. For those who want something different than what they offer daily— they've got ya covered with all-new special editions every day of the week.
Website: dirienzo.ca
Phones:  +16137294037
Address:  111 Beech St, Ottawa, ON K1S 4P1, Canada
"If I have an option for 10 stars, Di Rienzo definitely deserves 10 stars. Not only sandwiches but also pastas, pastries, salads, and delis are unbeatable. My review will never be enough to describe how good everything is, so please go try if you have not tried yet!"
2) Shorty's Sandwich Shop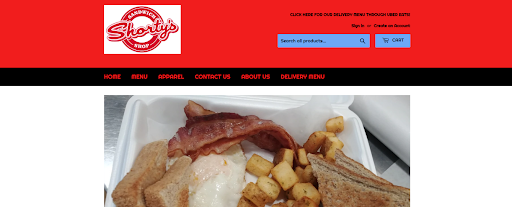 There's always something new at Shorty's! They have tons of different sandwiches to choose from, so you're sure not gonna be bored with your meal. And their daily specials? They'll make any appetite happy. At Shorty's they are all about serving you the freshest and the best quality food possible. 
The ultimate comfort food is now available on the grill! You can enjoy this delicious, juicy Buffalo sandwich with grilled or crispy chicken with your favorite toppings. The Hoagie is also a sandwich that everyone will love. Turkey, ham and roast beef combine to create an ultimate flavor experience with cheddar cheese as the perfect topping for this delicious dish!
"Came to this shop for lunch during the week. These guys are super friendly and seriously know how to make a sandwich. I can't recommend them highly enough and will definitely be coming back again!"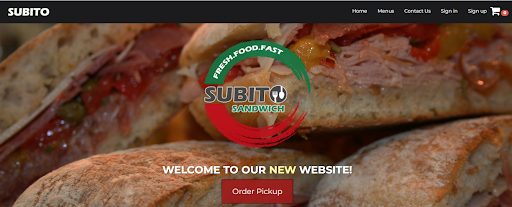 If you're looking for a yummy, fresh sandwich that also happens to be the size of football this place is perfect! They have been serving the local community for years. Their staff are very friendly and they can't beat out quality. 
One of their best hot subs is a chicken parm. It's crispy and really flavorful, and it has extra mozzarella on top which makes for an excellent texture in your mouth when you bite into them.
Website: subitosandwich.com
Phones:  +16136995008
Address:  389 Gladstone Ave, Ottawa, ON K2P 0Y9, Canada
"Ordered the eggplant parmigiana sandwich and it was delicious! Huge portions, fresh ingredients, and lovely staff! Definitely check this place out."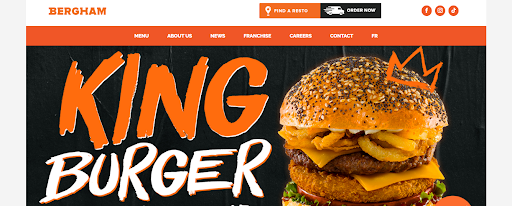 Bergham is the perfect place to get your food on-the go. With a wide selection of poutines and sandwiches that are especially distinguished by their unique cheesy version, you're guaranteed not only great taste but also something different than what other restaurants offer!
They have the most delicious homemade sauces, and their Algerian sauce is insane. You won't regret getting the combo with all of your favorite ingredients like extra cheese or fries on top – it's worth every penny spent at this wonderful establishment. 
Website: bergham.com
Phones:  +16136958844
Address:  1611 Bank St, Ottawa, ON K1V 7Y8, Canada
"Food portions are great for a fair price. Meat is so tasty and sandwiches are always juicy and fresh. Staff is very friendly and the food doesn't take too long to get ready. I ordered the Special and the Philly Steak. Those are the best in my opinion."

Montreal-based bagel shop, Kettlemans Bagels has been making the best tasting and freshest bagels since 1993. They started off as a one man show before opening up shop in Ottawa where they have maintained their commitment to quality by rolling them manually with love using hardwood sourced from around Canada so you can get that perfect flavour every time!
Their bagel sandwiches are extremely delicious. Their Philly Cheesesteak one is a perfect combination of flavors and is made with swiss cheese, roast beef, red peppers and other veggies and topped with Wiz!
Website: kettlemansbagels.ca 
Phones:  +16135677100
Address:  912 Bank St, Ottawa, ON K1S 3W4, Canada
"This is an awesome breakfast, lunch, dinner, snack spot. I can't recommend it enough, the bagel selection is amazing. Fantastic service and delicious coffee/food. If you're near, it's a must try."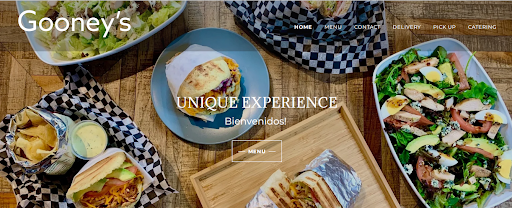 They are a family-owned business that has been serving the Ottawa community for 10 wonderful years. They take pride in their food and appreciate every customer who trusts them with their palate. It's been an honor to be able to represent this city on both ends! Come taste what makes them so uniquely different from other restaurants.  
They have a variety of different sandwiches in their menu including Vegetarian one with mushrooms, provolone cheese and cheddar. You can also have their special Gooney's Club sandwich with smoked hum, turkey breast, bacon and different cheeses. 
"Loved their sandwiches ! I would recommend their food. Great local place, much better than subway or any other sandwich place. Friendly staff and owner."

If you're in the mood for an authentic Italian deli sandwich, come on down to Roberto's Corner. They have got all your favorite sandwiches plus soups and more! Not to mention that their service is unbelievable as well as fair prices. 
The sandwiches are made from scratch with fresh ingredients. They don't skimp on the toppings, so you get a lot of mustard or other sauces for your sandwich to make it really unique! You can tell that these guys take pride in their work. Try their porchetta sandwich which has a really balanced flavor.
"First time and I will definitely be going back. Wonderfully positive experience. These folks love their food and you can tell. The Trio is spectacular, highly recommended!!!"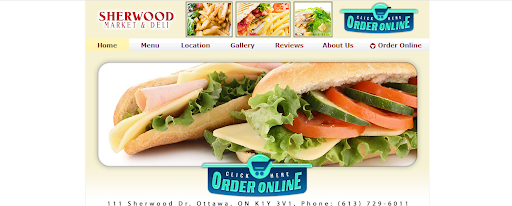 The food at Sherwood Market & Deli is fresh, delicious and made with high quality ingredients. Their customer service standards are on point–they'll treat you like family!
The crisp exterior of your sandwich may be hard to resist but don't worry because there's more than enough meat inside that will make up for any lack in terms or taste buds. All of their sandwiches include cheese, tomato, lettuce, mayonnaise or Dijon or honey mustard or mustard or Sherwood sauce.
"We both had the bbq chicken bacon avocado sandwich on egg bread with the potato salad. It was very fresh and tasty and the Sherwood sauce was excellent. The service was quick and the prices were reasonable. We will definitely come back!"
A good sandwich is the perfect meal for any time of day. Whether you're looking for a quick snack or a hearty lunch, there's sure to be a sandwich in Ottawa that will hit the spot. With so many different types of sandwiches available, it can be tough to choose just one. To help narrow down your options, we've compiled a list of some of the best sandwiches in Ottawa – all from local eateries that are definitely worth checking out!