The best burger restaurants in Ottawa have the most amazing burgers on the menu!
Burgers are a staple in Canada, they're a classic comfort food. In Ottawa, there are places selling burgers on every street corner, so finding the perfect one can be difficult. There are plenty of burger spots in the city, but we narrowed your search down to the very best burgers. 
These burgers are made with thick, juicy patties, delicious toppings, and delectable sauces. Many of these restaurants have vegan and gluten-free options. Whatever your dietary needs or personal taste, we're sure you'll love the burger spots on this list!
We selected these burger joints based on customer reviews, price, atmosphere, and the innovative burgers they have on the menu. 
If you're looking for more wonderful, comforting food spots, you have a go-to the best fish and chips restaurants and the best dim sum in Ottawa!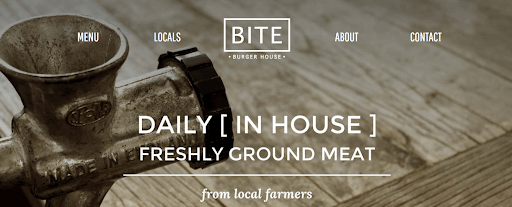 Glen and Bettina's years of experience in the restaurant industry have culminated in the opening of Bite – an all-new eatery specializing in classic comfort foods with a twist. 
The menu features delicious, flat-top cooked burgers as well as a Juicy Lucy that comes oozing with cheese curds and caramelized onions. And to wash it all down, You can enjoy unique drinks made from locally sourced ingredients. 
With its tantalizing flavours and inventive twists on old favourites, Bite is sure to become a hotspot for foodies and casual diners alike. So swing on by and see what all the fuss is about!
"My favourite spot for veggie burgers in Ottawa! I've had several different vegetarian burgers here and they were all delicious, recommend for vegetarians and non-vegetarians."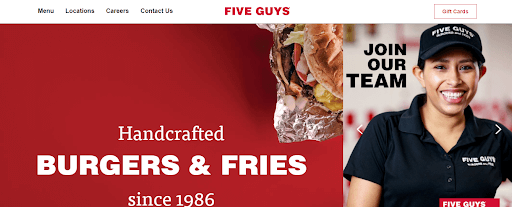 At Five Guys, you don't just get a burger, you get an experience. Their Bacon Cheeseburger is made of fresh patties, hot off the grill with American-style cheese and crispy applewood smoked bacon. Placed on a soft sesame seed bun toasted just right for your taste buds! 
But that's not all, because at Five Guys you can customize your burger in more than 250 thousand different ways. So whether you want pulled pork or grilled mushrooms on your burger, they've got you covered. 
And satisfaction is guaranteed because customer satisfaction means everything to them. So come on down to Five Guys at 324 West Hunt Club Rd. and get the best burger experience in town!
"Not much more to say about Five Guys other than Awesome! The burgers are genuinely gooey and juicy but cooked all the way through. They are never skimpy on the fries which is nice because they are so good and the seasoning is both unique and excellent. Never a bad quick bite at Five Guys."
3) Burgers n' Fries Forever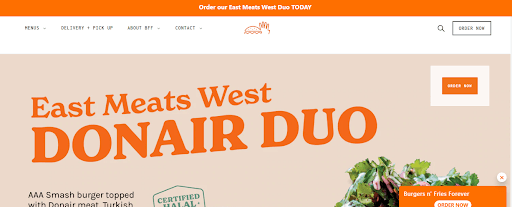 At Burgers n' Fries Forever, they want to be your BFF no matter where you are from or what beliefs. They offer halal, vegan and gluten free options so all their diverse homies can enjoy their meal with them! Their burgers are made using only premium fresh ingredients. 
They have a huge selection, like an American one with pickles and caramelized onions or Nashville Hot with Nashville Hot fried chicken thigh. They also have different types of fries like elegant fries with parmesan or sweet potato fries to match the burgers. 
So come on down to Burgers n' Fries Forever and enjoy a delicious burger with some quality fries! You won't regret it.
"A must-try burger spot in Ottawa! Always tastes fresh and delicious. They have a secret menu and monthly specials, too, which keeps things interesting. Also, they put out pretty fun content on social media so give them a follow!"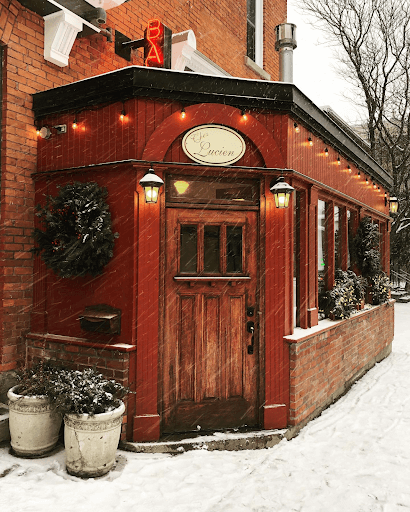 If you're looking for a delicious burger in a cozy setting, look no further than Chez Lucien! Located on the historic corner of Byward market, this bar bistro is serving up fresh, local food and craft beer. The ambiance is perfect for its neighbourhood setting – you'll feel right at home as soon as you walk through those doors!
The burgers are so juicy and flavorful, with a variety of combinations featuring different meats and toppings. You'll definitely find your favourite one! The fries are also delicious but be sure to order some extra sauce because the first batch is always gone before you know it! 
So next time you're in the mood for a delicious burger and a cold beer, head on over to Chez Lucien!
"The place is nice and cozy, the waitress was very friendly and helpful. We both ordered burgers and the portions were HUGE! They were amazing and deliciously juicy, and the fries were fresh and crispy!! We'll definitely come back to try more :)"
5) The WORKS Craft Burgers & Beer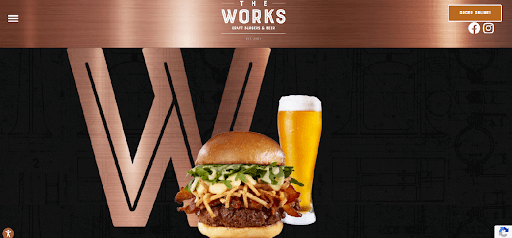 The WORKS is the perfect place for meat-lovers. They use amazing ingredient quality and pay attention to all the little details. 
The Six Degrees of K'vin Bacon is made with Canadian bacon, smoked bacon, 3 strips of signature maple bacon, smokey BBQ sauce, bacon roasted garlic aioli & bacon sticks with lettuce & tomato. It is an explosion of flavour in your mouth. 
The craft beer selection is also impressive and sure to perfectly match your burger. So if you are looking for a great burger restaurant, this is the place for you!
Website: worksburger.com
Phone: +16132350406
Address: 580 Bank St, Ottawa, ON K1S 3T3, Canada
"Great toppings and delicious burgers. They are generous with the fries and The customer service is very friendly and professional. Great place to have a burger if you are in the area."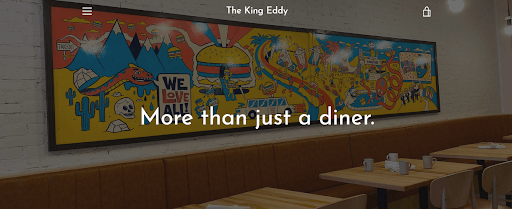 The King Eddy Burger is a true masterpiece. Every day, fresh beef is ground in-house and pressed onto the flat-top grill to cook to perfection. The 3oz balls of beef are rolled by hand, and you can choose your own toppings to make it a perfect burger. 
The lettuce, tomato, red onion, dill pickle, and King Eddy sauce all come together to make the burger legendary. The burger is served with either fries or salad, but we recommend the fries because they are cooked to perfection. 
If you're ever in the mood for a delicious burger, be sure to stop by The King Eddy and try their famous burger. You won't be disappointed.
"Nothing beats a King Eddy burger! There is a ton of variety on the menu to satisfy everyone. For drinks, we love their Caesar's and milkshakes are delicious too. You really can't go wrong with King Eddy! The best food and great service always."
7) Stuffed Burgers and Pizza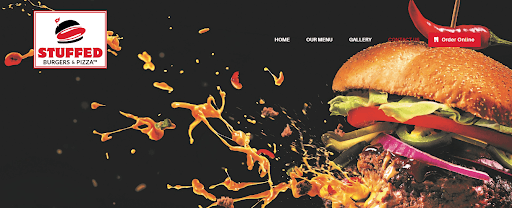 Stuffed with premium ingredients, their burgers are handcrafted to perfection. No matter if it's lunchtime or not, come on down for some good old-fashioned grub at an affordable price point alongside friendly service.  
They have a delicious array of burgers to choose from, including the Greek burger that is so juicy and full-flavoured. Plus you can customize your toppings with both standard options like tomatoes or lettuce as well specialty ones such caramelized onions for an added twist! 
The Greek burger is my personal favourite – it's so juicy and full of flavour, and the toppings are always fresh and crunchy. The service is always friendly and efficient, and the prices are very reasonable. 
"Absolutely delicious! Wanted to try something new and I'm glad I did! The food was fantastic. I had Donny's burger with fries and it was perfect. The fries had a nice seasoning to them as well! The people working there were very friendly and gave recommendations! Definitely gonna be coming here again!"

Crispy's Resto Grill is the perfect place to go when you're looking for a quick and delicious meal. 
Their chicken burger is one of the most popular items on the menu, and it's easy to see why. The combination of juicy fried chicken, a fluffy bun, and a light sauce is simply perfect. And of course, the quality of the ingredients is always top-notch. 
So if you're ever in the mood for a tasty burger, be sure to head to Crispy's Resto Grill! You won't be disappointed.
"The chicken was so flavourful and juicy! The burger meal portions were huge! The burgers were really really good too, the buns were toasted and had fresh lettuce tomato in them. Surpassed all my expectations, will be coming again!"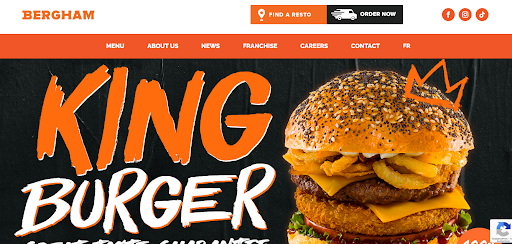 Bergham is a fast-casual chain of restaurants founded in 2012 in Montreal to provide visitors with exceptional flavors. They offer a variety of sandwiches and burgers to their clients as well as a wide selection of poutines and fries that are particularly distinguished by their unique cheesy version. Bergham not only delights its customers with the variety of its burgers, but also takes them on a journey with exclusive sauces available for sale to garnish their favorite dishes. 
It is through this range of flavors, and with Halal certification, that Bergham wants to maintain its leading position in the market and expand its activities worldwide. They offer lots of variations of burgers like Biggie with 2 beef patties, cheddar cheese and their signature sauce or Fish one with fresh fish filet. And if you are vegetarian try their Vegeta option with vegetable patty and mushrooms. With a wide selection of responsibly bred, marinated meats -that are free of hormones and steroids- as well as fresh local ingredients, customers can enjoy the best burgers possible without breaking your dietary rule.
Website: bergham.com
Phone: +16134228844
Address: 2450 Lancaster Rd UNIT 35, Ottawa, ON K1B 5L3, Canada
"Just the food stop I have been searching for years for! The bread/bun is so fresh and the Philly Steak was seasoned to perfection! The owner was very friendly, and greeted me with 4 special sauces to try dipping my fries in, WOW! Great prices and incredible food, can't wait for the next time!"
FAQs About Burgers in Ottawa
There's no shortage of fantastic burgers in Ottawa. Today, there are even more options so whether you want elevated ingredients like smoked bacon or are vegan, these burger spots have got you covered. Whether you're looking for a classic, greasy bite or a gourmet, specialty burger, there's something for everyone. We're sure you'll love these burgers.
If you're looking for the perfect burger bite, you have to try the best burgers in Ottawa!