Finding a good job can be difficult, but it doesn't have to be! With the help of an employment agency in Ottawa, you can easily find quality work that fits your skills and interests. Employment agencies are staffed with professionals who know how to search for jobs matching your qualifications. They also offer career counseling and placement services, so you won't feel lost or confused during the hiring process. When you use an employment agency in Ottawa, you not only get top-quality service;you also save time and money! We chose these best employment agencies based on their years of experience finding jobs for clients from all walks of life, their wide range of services (including resume preparation/editing), and the excellent reputation they have among local employers.
Once you land the big interview, you have to look your very best. Make sure your clothes are wrinkle-free, and your skin is fresh by going to the best dry cleaners in Ottawa and the best facials in the city!
What is the average cost of an employment agency in Ottawa, Ontario?
The cost of using an employment agency in Ottawa, Ontario can vary widely, as it depends on the specific services being offered and the terms of the agreement between the agency and the job seeker or employer. Some employment agencies charge fees to job seekers for assistance with finding employment, while others may be paid a commission by the employer for successful placements. Employers may also be charged a fee for the services of an employment agency. It is a good idea to research and compare the fees and services of different employment agencies before choosing one to work with. It is also worth considering whether you would be better served by using other resources, such as job search websites or networking, to find employment.
Best employment agencies in Ottawa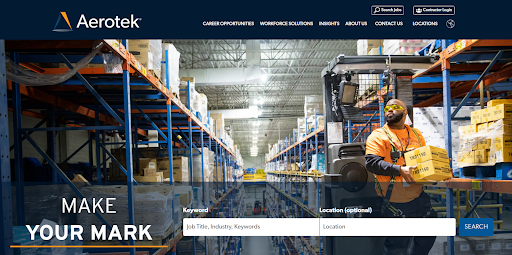 Aerotek wants to help you achieve your career goals. Whether it's finding a job, or curating opportunities for the future — they offer support from day one of an assignment and continue guidance on every step along the way!
Your assigned advisor will be there as someone who can provide feedback at any time during this process. After a few weeks with them, they will set up a job interview for you! The preparation will be everything and the follow-up afterwards will take care of any of your questions.
Phones:  +16137264100
Address:  1130 Morrison Dr #310, Ottawa, ON K2H 9N6, Canada
" Employees were helpful, truthful and treated me with excellent service. Casey and Rega helped me find a contract and were great in every step!! Casey showed up on-site to make sure I was comfortable on my first day and even went the extra mile to lend me steel-toe boots. They found me a contract with a great client that matched my interests. Would recommend Aerotek to anyone."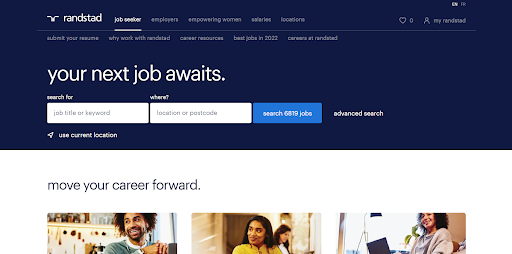 At Randstad Canada, they believe that every person has the potential to be their best, and they work with you in order for this message to come true. Their goal is not simply about filling job roles but rather providing support through all stages of life so people can live comfortably while fulfilling their dreams; it's what makes them Human Forward!
They can find you a job in any field— from finances and accounting to construction workers and logistics specialists. The staff there are professional, compassionate and caring. They are committed to finding you the job of your dreams.
Phones:  +16137260220
Address:  11 Holland Ave Suite 509A, Ottawa, ON K1Y 4T2, Canada
"Looking for a job or looking for the best candidate for an open position you need to fill? Call Lisa and Nadia from the Randstad Ottawa admin team! They helped me find a job in under 10 days! Fantastic customer service and the best recruitment team out there. Thank you both."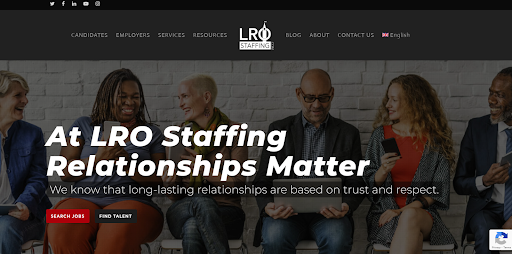 LRO Staffing knows that relationships are built on trust, respect and a willingness to work together. This is why their clients find them invaluable in their search for job opportunities. They provide full-service recruiting solutions through all stages of hiring – recruitment assistance (which includes sourcing candidates), assessment/screening interviews. 
Their recruiters are more than professional, dedicated and determined in helping you with your current employment. They will do everything possible to get you your dream working hours.
Email:  info@lrostaffing.com
Phones: +16135667048
Address:  601 Bank St Suite 200, Ottawa, ON K1S 3T4, Canada
"LRO Staffing was immensely helpful in my job search and preparing me for my job interviews. They provided a very supportive environment and led me every step of the way in the process of finding the right job."
4) Pinecrest-Queensway Employment Services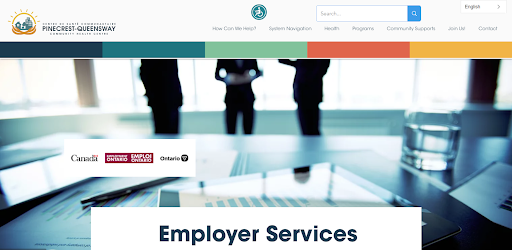 Pinecrest-Queensway Employment Services is committed to helping those seeking employment find meaningful, rewarding working opportunities. 
Their services include job search support, including resume assistance and interview preparation, virtual reality for skilled trades and access to government-funded retraining programs such as Second Career or the Canada Ontario Job Grant.
They also offer a Youth Lead program, which is a multi-week employment program for Newcomer youth aged 15 to 29, that provides individuals with the tools and knowledge to find a meaningful job.
"I visited today at this employment service today and I was shocked by their service. I never have had this many excellent experiences in my life. I was super happy when they provided me with what I wanted in my career. I suggested my other friends too who were trying to find jobs or giving money to someone who can find a job for them. They were also surprised that they can get so many facilities at 0 cost. I am super satisfied."
5) Robert Half® Recruiters & Employment Agency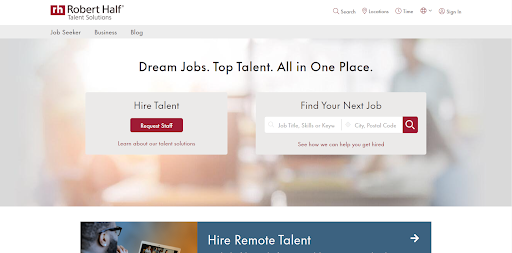 At Robert Half, they understand the importance of employee happiness. Higher levels of engagement lead to greater productivity and workers who feel valued are motivated to make real contributions to themselves as well as their companies.
If you're searching for a new job, or just feeling less engaged with your role than what it can offer to the table of opportunities in the front lawn and beyond, they have solutions for you. They can help you find job that suits your needs, from finance, technology to legal fields.
Phones:  +16137011914
Address:  360 Albert St Suite 520, Ottawa, ON K1R 7X7, Canada
"I have found dealing with Robert half Ottawa nothing less than excellent. Andrea understood me, my skills, and experience, and got what I was looking for and was focused on matching this all together with a great opportunity at a brilliant organization. She helped immensely throughout the whole process - interview prep, getting answers to queries I had, organizing interviews, etc."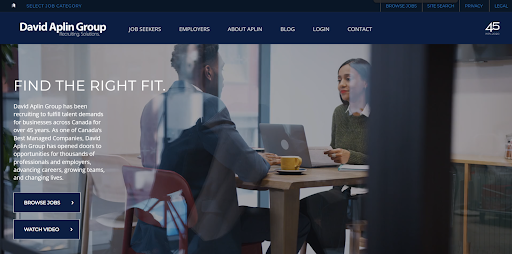 David Aplin Group is an innovative and forward-thinking employment agency that specializes in recruiting for thousands of jobs in Ottawa and surrounding areas. They have been named as one of Canada's most trusted recruiters by client testimonials, which speaks volumes about their commitment to quality service delivery.
David Newark and his team are a shining example of what an HR professional should be. Their communication and responsiveness are outstanding and that will make you feel at ease when looking for jobs! 
Phones:  +16132882211
Address:  81 Metcalfe St #500, Ottawa, ON K1P 6K7, Canada
"I had an awesome experience working with David Aplin Group Recruiter Kelly Stephan. She was very professional and proactive throughout the process. I like the fact She kept me up to date with interview process and answered all my questions and concerns."
7) Staffmax Staffing & Recruiting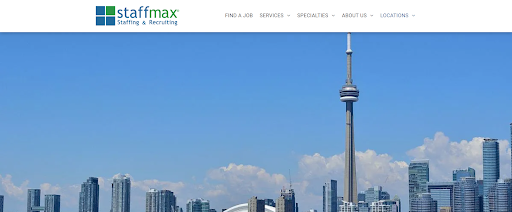 StaffMax is committed to providing the best possible experience for their clients. They personalize every interaction, getting to know each of them personally so that when they are finally placed in the job position everything feels like a dream come true.
In addition to putting forth an effort on behalf of your resume during this process, they also do background research into you which helps them make better decisions about who will work well together as colleagues. They specialize in customer service, healthcare professionals, engineering and many more!
Email:  ottawa@staffmax.ca
Phones:  +16132209778
Address:  116 Albert St #300, Ottawa, ON K1P 5G3, Canada
"Great agency! Super helpful in guiding me through this process, very professional and accommodating."
8) MaxSys Staffing & Consulting

MaxSys is a professional staffing firm that offers the best in innovative and creative professional service needs. The company specializes in providing a wide range of services, including temporary and contract staffing, placement assistance, executive search and assessment, career development programming and coaching interventions. Whether you're looking for help with finding an appropriate job or want to develop your current skillset , MaxSys has the expertise you need to get ahead in today's competitive workforce. With years of experience, the staff at MaxSys are dedicated to helping clients achieve their goals, from entry-level positions through leadership roles
Phones:  +16135629943
Address:  173 Dalhousie St, Ottawa, ON K1N 7C7, Canada
"Very helpful staff and excellent service. CEO, Bryan Brulotte has a lot of experience with veterans and was incredibly generous with his knowledge and expertise"
9) Express Employment Professionals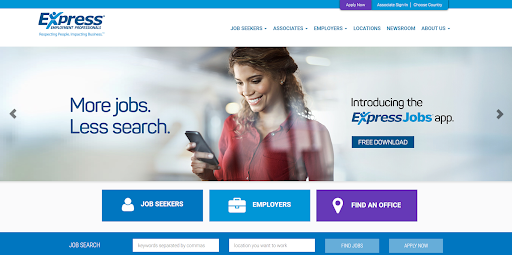 Express Employment Professionals is a leading staffing provider that helps job seekers find work with local businesses. They offer a wide range of services including job placement, resume preparation and interviewing tips. At Express Employment Professionals they are dedicated to your goals and your future. They take time to analyze your skills, education and experience to find a job that will make you happy. 
The company's experienced professionals will help you land the perfect position for your skills and experience, no matter what industry you're looking in. With their resources at your disposal, landing the career you've always wanted is just a phone call away!
Phones:  +16135659777
Address:  700 Industrial Ave Unit 330, Ottawa, ON K1G 0Y9, Canada
"This is by far the best job agency I have ever dealt with. Staff is very professional and very nice. They will get you work guaranteed. I am very pleased with the service I have received and I highly recommended them to all looking for employment. Thanks you guys are awesome."
10) Quantum Management Services Limited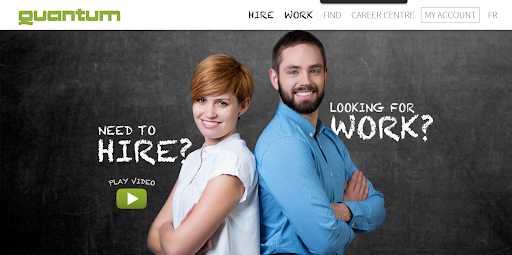 Quantum has been providing organizations with the temporary, permanent, and contract talent they need to reach their goals for over forty years. This includes everything from staffing needs during seasonal fluctuations to filling in on short-term projects when needed. In addition, Quantum provides a wide range of services that can help your organization stay competitive and meet its strategic objectives. From recruiting full-time employees to finding contracted Talent Managers or Staffing Specialists, there is something here for everyone who needs quality temporary or permanent workforce solutions. With access to an extensive pool of qualified candidates across all industries and skillsets, you're sure to find the perfect fit for your organization's unique requirements.
Phones:  +16132378888
Address:  275 Slater St., Ottawa, ON K1P 5H9, Canada
"My representative, Jason Keats, was extremely professional, and always responded to any message in a timely manner. He went out of his way to contact me whenever he received an update on my employment opportunity, even outside of regular business hours. He truly went above and beyond to help me secure a full-time position in the industry I was interested in. I highly recommend Quantum to anyone."
FAQs About Employment Agencies
The best employment agencies in Ottawa are those that have a good reputation and can provide you with the services you need. With so many different types of agencies out there, it is important to choose one that will work well for your specific situation. For example, if you're looking for a job in the healthcare industry, then an agency specializing in this field would be ideal. There are also generalist agencies which cover multiple industries; these may be better suited to your needs if you're not sure what sector you'd like to work in just yet. The list above provides insight into some of the best employment agencies in Ottawa, so that you can make an informed decision about which agency will best suit your needs.