Your home protects you away from the outside world. Ottawa has warm summers and severe winter, and roofs are your first line of defence from the elements. But if your roof is too old or in need of replacement, it can't do its job. Even if you don't need to replace or fix your roof, it's still a great way to increase the value of your property.
If you're in Ottawa and are looking to fix or completely replace your roof, we can't stress enough how important it is to go to the right people. Roofing isn't cheap and if someone does a poor job, you will notice. 
These roofing contractors all have rave customer reviews, years of experience, fair, reasonable prices, friendly and knowledgeable staff, and have previous work that speaks for itself.
Once your new, beautiful roof is professionally installed, you'll likely want to revamp other parts of your house. If that's the case, go to the best ceramic tile stores then have the best painters in Ottawa put a fresh coat of paint on your home.
What's the Average Cost of a New Roof in Ottawa?
The average cost of a new roof in Ottawa is $5,500 – $12500. This price will obviously differ depending on the size and type of your roof as well as the contractor you choose. 
Asphalt shingles are the most popular type of roofing in Ottawa and they usually cost between $50 – $100 per square foot. If you have a 2,000 sq. ft. roof, that would cost between $10,000 – $20,000. 
Metal roofs are becoming increasingly popular because they last much longer than asphalt shingles (30-50 years as opposed to 15-20 years). They also require much less maintenance. Metal roofs cost between $120 – $900 per square foot.
Slate and tile roofs are the most expensive types of roofs but they also last the longest (50-100 years). They're also very low maintenance. These types of roofs cost between $600 – $1,000 per square foot.
These are just rough estimates and the only way to get an accurate quote is to contact a roofing contractor.
The Best Roofing Contractors in Ottawa
Now that you know what kind of roof you want and how much it will cost, it's time to start looking for the best roofing contractors in Ottawa!
1) FineLines Roofing & Renovations Ltd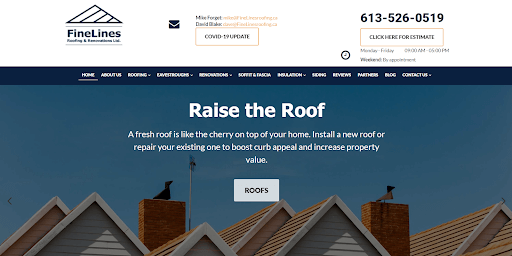 FineLines Roofing in Ottawa is the obvious choice when you need reliable and excellent quality contracting work. They are committed to ensuring that each project meets their high standards, and they understand the importance of meeting deadlines. 
What's more, they offer a free in-home construction consultation, so you can get an idea of what they would charge for your specific project. And because they understand that seniors often need contracting services, they offer discounts to seniors who use their services.
So if you're looking for a contractor who will provide you with excellent workmanship and customer care, look no further than FineLines Roofing in Ottawa.
"Mike and Dave helped us with a somewhat complicated roofing and eavesdropping job. They were courteous, attentive to detail, patient and professional throughout the process. Excellent craftsmanship and highly recommended. Service bilingue en plus!"
2) Intricate Roofing & Contracting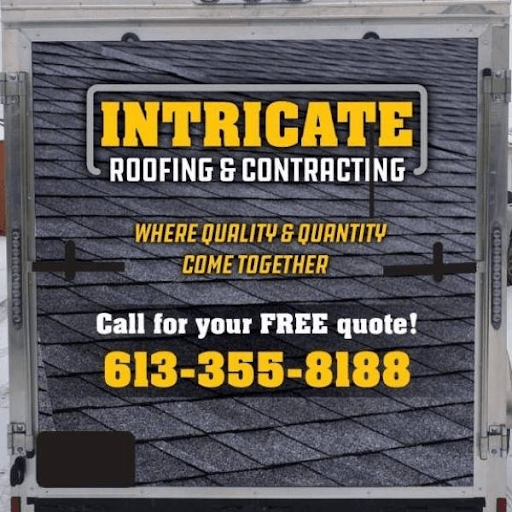 Intricate Roofing is a small business that started from the bottom, buying just one tool at first and then gradually building up their inventory as more customers were satisfied with what they had bought. The company tries to satisfy every customer fully, which has helped them grow over time! 
They're not just about fixing roofs; they take the time to make sure you understand every step of their process from start to finish and keep affordable pricing in mind at all times whether it's small repairs or the whole roof. 
They're always on time and efficient, and they clean up after themselves so you wouldn't even know they were there except for the new roof (or repaired section)! We highly recommend Intricate Roofing to anyone looking for a trustworthy, reliable, and affordable roofing company.
Phone: +16133558188
Address:  Ottawa, Canada
"Looking for an honest, competent, professional roofing company? Stop the search and contact Ivan at Intricate Roofing and Contracting! You will not be disappointed! Ivan and his team provide comprehensive roofing services at reasonable prices without any hassle. They were on time, did an excellent job and left the premises super clean. "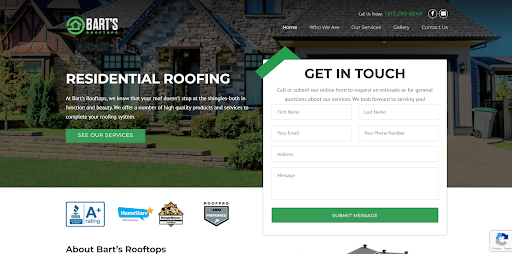 Bart's Rooftops know that a roof can be one of the most overlooked components in your home. At Bart's Rooftops, they pride themselves on offering high-quality services and products for every type of property owner – from residential homes to commercial properties such as restaurants or office buildings. 
Their team works hard each day so you don't have to worry about what might happen to your roof! They also do emergency roof repair so whenever it be fallen trees, animal damage or just an old roof, Bart's Rooftops has a solution for you!
 In addition to their great products and services, Bart's Rooftops also offers free estimates so you can get an idea of what needs to be done without any obligation. 
So if you're ever in need of a new roof or just want to make sure your current one is in good shape, be sure to give Bart's Rooftops a call!
"Dan and his Guys are awesome. Beautiful new high quality shingles installed. Fair price and quick install. Cleaned up extremely thoroughly and even cleaned the gutters out. Highly recommend Bart's Rooftops."
4) Rainbow Roofing & Renovations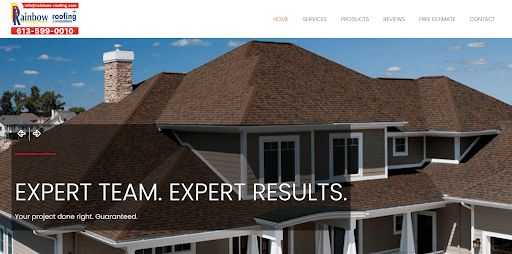 If you're looking for a roofing company that has the experience and commitment you need, look no further than Rainbow Roofing & Renovations. They've been in business for over 30 years and have a proven track record of getting things done right. 
No matter what size project you have, their team is up to the task. They're also hardworking and dedicated, so you can rest assured that your roof will be in good hands. And if you have a leak, they'll prioritize your case and get to work on it first thing in the morning. 
So when it comes time to roof your next business venture or home, there's only one company to call.
"Our entire experience with Rainbow Roofing & Renovations was excellent. The price they quoted was significantly lower than what was quoted by another company, while offering higher quality material and a much better warranty coverage."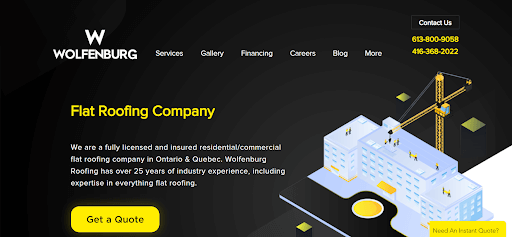 Wolfenburg Roofing is an Ottawa-based company that specializes in all things related to flat roofs. The team has over 25 years' worth of experience working on these types of installations, so they know a thing or two about what's best for your home or business!
They use high-quality materials and innovative techniques to make sure you're getting a long-lasting, worry-free investment. With your home's exterior needs in mind, Wolfenburg Roofing is the clear choice for anyone looking for top-notch roofing services!
Email: info@wolfenburg.ca
Phone: +16138009058
Address:  81 Montréal Rd, Ottawa, ON K1L 6E8, Canada
"They made quick work of replacing our client's carport roof and left the site very clean. The crew was very pleasant and I would definitely use them again!"
6) Central City Roofing Inc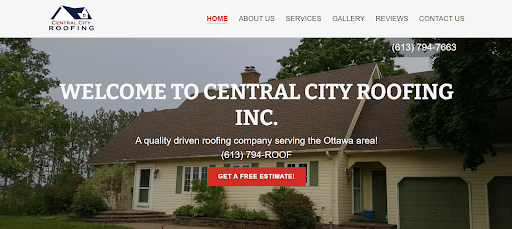 Central City Roofing is the perfect company for you whether you need a new roof for your home or business. They have a wide variety of roofs to choose from to fit any budget, and they will work with you to make sure you get the perfect roof for your needs. 
They offer consultation and installation services for all types of roofs, from shingle roofs to tile roofs, and they can even help you choose the perfect colour and material for your roof. 
So if you're looking for a new roof, Central City Roofing is the perfect company for you.
"I just got my roof repair work done by this company. Mr. Abbas arrived right on time as per the appointment. Abbas is an extremely polite and courteous gentleman. His work was completely professional and of utmost high quality. I have no hesitation at all in strongly recommending Abbas and his company Central City Roofing Inc."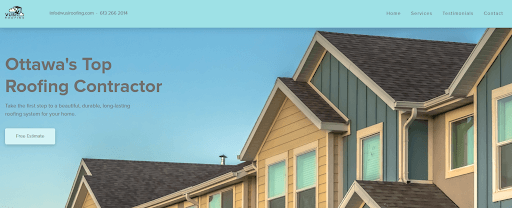 Vusi Roofing is the top roofing contractor in Ottawa. They have over two decades of experience in the roofing industry and specialize in both residential and commercial roofing. They have completed projects for many government buildings and are highly trusted by their clients. 
They offer a wide range of services, including roof replacement, roof repair, and maintenance. They also provide a free consultation to their clients so that they can choose the best option for their needs. 
Their team of experienced professionals is always ready to help their clients in any way possible. Contact Vusi Roofing today to get a free quote!
"Vusi Roofing are very professional in what they do. As soon as I called them, the next day they came to inspect the roof, gave me advice, quoted me and gave me an appointment to come and install my roof. They worked very professionally, cleaned after them and their price was good as well as very friendly staff. I would personally highly recommend them to anybody who wants their roof inspected and installed in no time, without a hassle. "
8) Dawson and Sons Roofing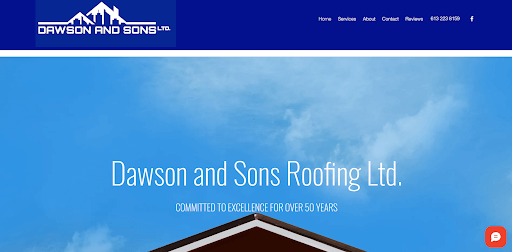 At Dawson and Sons Roofing, they know that your roof is one of the most important parts of your home. It's what protects you from the elements and keeps your family safe and dry. That's why they focus on providing quality roofing services that will last. 
Whether you need a quick fix or large-scale renovations, they have the experience and expertise to get the job done right. Their primary focus is on making sure you have a long-lasting, functional roof that you can be proud of. 
They also place a strong emphasis on safety to ensure that your family is protected. When it comes to roofing, you can trust Dawson and Sons Roofing to get the job done right.
"We were very happy with the services provided by Dawson and Sons Roofing. Mr. Dawson diligently explained what he would be doing, the materials he would be using, the pros and cons of different tarps and shingles and the relevant timeframe. His sons were hard-working, diligent and professional. We highly recommend this roofing company."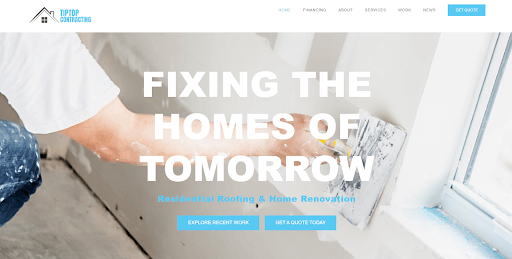 When Tip Top Contracting first opened their doors back in 2008, they had one goal: to give professionals from all trades a place where they can get the training, technical support and leadership to enable them to offer you the highest quality contractor practices, guarantees and business ethics in the roofing and the other trades in Ottawa.
They are always on time and really reliable and honest. They guarantee the quality of their services and can even come back to fix a few things after it is all done!
One of the main reasons why they have achieved such great success is because they always put their customers first. This company is always looking for ways to improve their services so that their customers are completely satisfied. 
If you are ever in need of any type of repair or installation, do not hesitate to give them a call!
"The Tip Top contracting crew were great during our roof replacement. They were there to help with a leaking roof prior to my replacement date. They worked quickly and kept a very clean working area. Our roof looks so great, I could not be happier. Highly recommend Tip Top for work on their homes!!!"

At Vanity Roofing, they know that your roof is one of the most important parts of your home. Not only does it provide protection from the elements, but it also adds to the curb appeal of your property. That's why they are devoted to providing our customers with the best possible service. 
Whether you need a new roof for your home or repairs after storm damage, they will be there to ensure that your roof is in top condition. With over 20 years of experience, they are confident that they can handle any roofing project, big or small. 
So if you're in need of a reliable and experienced Ottawa roofer, look no further than Vanity Roofing. They will be happy to help you with all of your roofing needs.
"Would highly recommend Vanity Roofing to anyone. Very professional and reliable. They did a fantastic job on our roof and when completed you wouldn't have known they were here; cleaned up so well."
11) AMITAF CONSTRUCTION SOLUTIONS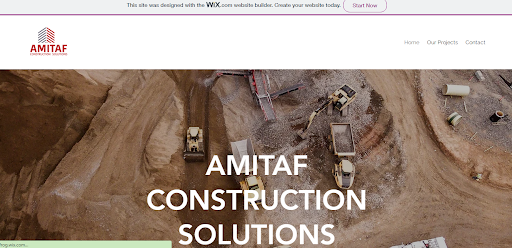 At Amitaf Construction, they take pride in their reputation for quality workmanship. Their team is dedicated to completing each job meticulously and meeting your expectations. They also have close ties with the City Planners Office and world-renowned Architects, which allows them to provide you with a high level of service without sacrificing on quality or accuracy. Their experience will ensure that your project comes out exactly as you envisioned it, ensuring that your home becomes one of beauty and distinction. 
They are roofing contractors specialising in the installation of new roofs and restoration work. The company provides professional services at an affordable price, providing clients with quality products and reliable service. Amitaf Construction offers a wide range of roofing solutions, including metal, slate, tile and shingle roofs. In addition to installing new roofs, the company also specialises in restoring damaged or outdated ones. Contact them today so that you can discuss how they can help make your dreams come true!
Website: amitafconstruction.com
Email: ahmed@amitafconstruction.com
Phone:+16136000276
Address: 14 Ballymore Ave, Ottawa, ON K1T 3Z7, Canada
"Ahmed and his team were hired by Tamarack Homes to make a roof repair which was on the warranty....It was a big job and they finished it very quickly (in less than a week) with quality. It was challenging because of the weather and the COVID situation."
Just realizing you need a roofing contractor can be stressful. Actual finding contractors who you can trust to do a good job can feel borderline impossible. When looking for a roofer, we understand you're looking for reliable service at fair prices. That's why you can trust any of the businesses featured as they are truly the best roofing contractors in Ottawa. 
If you have a damaged roof or one that is in need of replacement, these Ottawa roofers will do the perfect job!