There are many ceramic tile companies in Ottawa to choose from, but not all of them are created equal. With so many options out there, how do you know which one is the best for your project? Look no further – we've compiled a list of the 6 best ceramic tile companies in Ottawa, based on quality, service, and price. 
Whether you're looking for flooring for your home or business, these companies will have what you need. So read on to learn more about the best ceramic tile suppliers in Ottawa!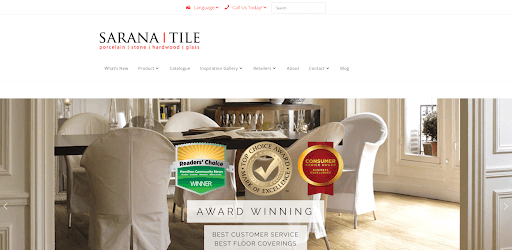 Sarana Tile is a Quebec and Ottawa-based company that has been in the industry for over 40 years. They not only import ceramic, porcelain tiles from all around Europe but also hardwood flooring styles to meet their customers' needs!
When you are looking for a new kitchen or bathroom floor, their staff will help you find the perfect tile. They will take time to explain what type of finishes would look good and based on that you can make an informed decision about your dream tile! They have different types and colorus of ceramic and porcelain tiles in classical black and white, pink, all shades of green and more!
"If you're looking for a personable experience and a variety in selection- Sarana Tile is your place! I had the pleasure of being supported by Vivian and Jason, who warmly accommodated me throughout my decision making process and needs."
2) Cash & Carry Carpet Centre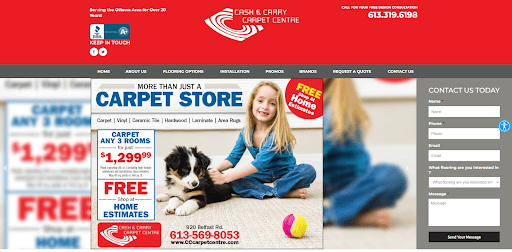 Cash & Carry Carpet Centre has been a leading provider of quality flooring materials in the Ottawa area for over two decades. They offer you so many options when it comes to selecting your new floors, including selections from vinyl floors all the way up through porcelain or ceramic ready-to install right at home! 
With their wide variety of tiles available, you can be confident that there will be something perfect just waiting here. Their porcelain tiles are an excellent choice for any room that comes into contact with water or food preparation, such as your bathroom and kitchen.
"I was very pleased with the service from Cash and Carry Carpet. The installation of tiles in my front entrance and kitchen went very well from the time of measurement, tile selection, removal of previous floors and final install of tiles and railings, and clean up. The staff were very nice and professional. There were no surprises."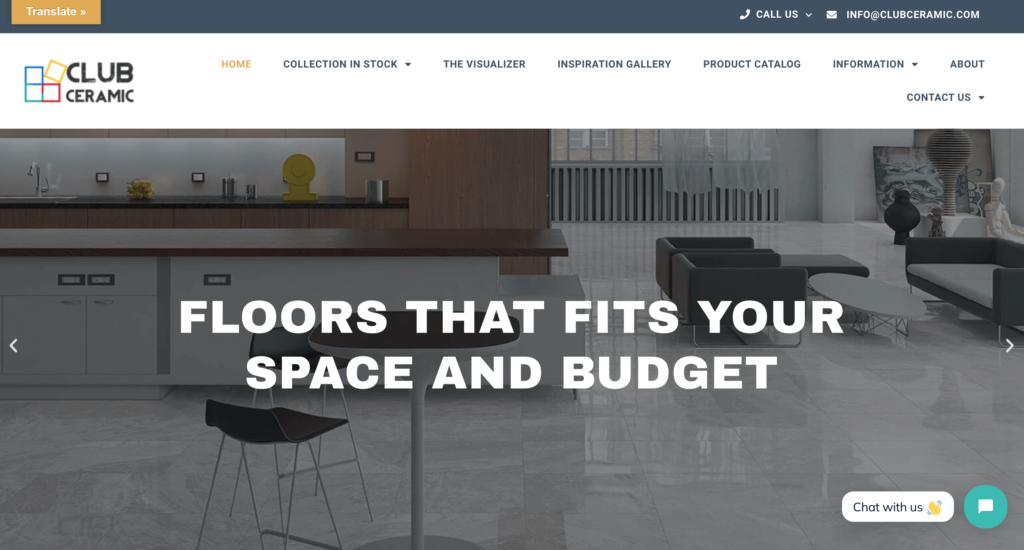 With the aim to meet customer's changing needs, Club Ceramic brings variety in design and color for tiles. They have made their mark within the European market over 10 years ago before expanding North American business with innovative technology that is not only modern but also has better quality assurance standards than any other company!
The staff at this store is so friendly and helpful. They have an amazing selection of materials that you won't find anywhere else! They offer different tile finishes like glossy, matt or stone as well as different types like designer, 3D, elevation and more.
"Great place for ceramic or any of your flooring needs. Vijay helped us out through the entire process of selecting the perfect choice for our house. Amazing selection, great friendly service and the best price and quality we found."
4) Floor Coverings International Ottawa East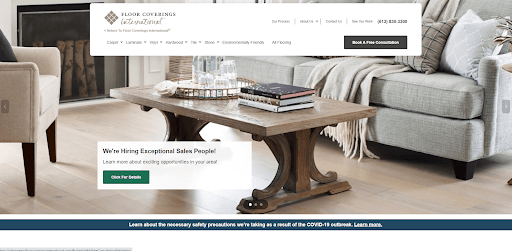 Floor Coverings International offers an unprecedented level of protection for your flooring with up to a two year warranty on installation and workmanship.  To ensure you never face any issues due to poor craftsmanship or shoddy materials during installation time; they always meet or exceed all quality standards set by the manufacturers themselves. 
Tile is the perfect solution for any home in need of an upgrade. Whether you want new floors or a kitchen backsplash, they have what you're looking for! Contact their experts today and see which tile will look good against all styles.
"Josh and his team were fantastic! They offer a wide variety of flooring types, styles and colours to choose from, and Josh was very helpful when it came to our selection.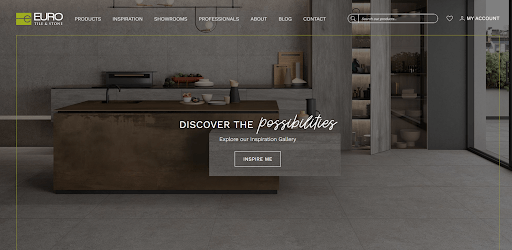 From elegant kitchens to bathroom tiles, Euro Tile & Stone has everything you need for your next home renovation project. They offer an extensive selection of styles and colours in both wholesale quantities or single items so that each room can have its own personality. 
Their team is always on the lookout seeking out new products with innovative features which will push even design forward. And if there's something specific type of tile that you need, they will be happy to find you your dream one.
"We recently purchased tile for our master bathroom remodel and also tile for the foyer. Sara was our showroom consultant and she was wonderful! Knowledgeable and helpful. We had some communication after our order was placed and Sara was always quick to answer and help with my questions and accommodate my requests. The showroom was also beautiful, so much to pick from!"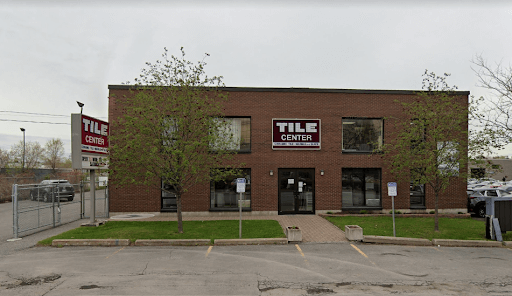 The Tile Center will help you bring your vision for the perfect home to life! They had so many ideas for your bathroom or kitchen and they made it all come together in one beautiful space. They have hundreds of different tiles, stone and synthetic products to complete your interior. 
Helpful, knowledgeable staff members are there to help you browse and find the perfect product. They'll even point out other items in their large catalogue if they don't have exactly what you're looking for!
"Went to Tile Centre after visiting all of the other tile places in the city. Great selection of tiles and competitive pricing. The staff were all very friendly at this family run business. Tony in particular was very helpful and remembered us by name! Would definitely recommend getting your tiles from Tile Centre and we will definitely come back for any of our tiling needs."
FAQs about Ceramic Tile Shop
If you are looking for a ceramic tile company in Ottawa, be sure to read the reviews of these six companies before making your decision. Each of these businesses has its own strengths and weaknesses, so it is important that you do your research before selecting one. 
Hopefully, this blog post has helped you learn more about the different options available to you and given you some ideas about what to look for when choosing a ceramic tile company.