Ottawa is home to a large and vibrant Korean community, so it's no surprise that the city has some excellent Korean restaurants. Whether you are looking for a quiet place to eat, a date spot or simply somewhere to get your Korean food fix; Ottawa has something for everyone!
To help you find the best of the bunch we have compiled a list of 9 amazing Korean restaurants in Ottawa that you need to try!
1) Maht Korean Restaurant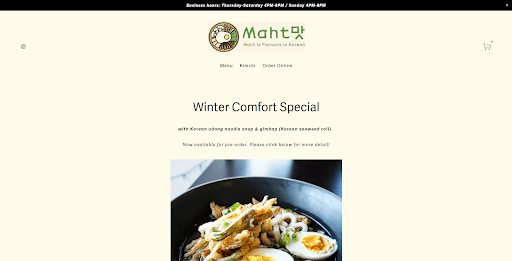 Maht is a modern and accessible Korean restaurant, where Chef's favourite dishes from Korea are presented in an innovative way. They are open from Wednesday to Sunday and will amaze you with their dishes. Tofu Rice Bowl, Bulgogi Beef Deopbap and many more traditional dishes are full of flavor and taste the same as you can try in Korea!
You will love BBQ pork plates. The fried rice cakes (Tteokkochi) are delicious too! The restaurant is small and seating space limited – best to reserve if you plan on coming during peak hours.
"I just finished eating here and it was absolutely fantastic. We had the bulgogi maht bowls (marinated beef) and it was absolutely divine. Also had the seafood pazeon (pancake) and it was equally delicious. It's a cute little cozy spot. Service was great and very personable. Prices were affordable and everything was made from scratch. Great lunch spot."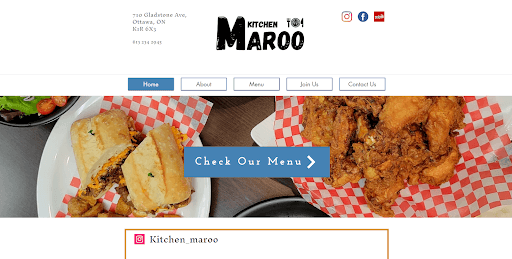 Kitchen Maroo is a Korean Fusion restaurant that delivers to you. They do dine-in and takeout, as well as delivering with partners like Ubereats! They offer everything from appetizers to main dishes like pasta, udon or soups and desserts.
Try their Korean Style Fried chicken with pickled radish, the crisp of chicken and taste of used spices are amazing. Their spicy pork rice bowl and cutlet are just what you need to take you back to Korea! The homemade desserts like mochi ice cream will make your mouth water with anticipation.
"My Korean girlfriend said their mandu is one of the best she had ever got from a Korean restaurant. It seemed that they made them themselves, with a good amount of fillings and also cooked them perfectly. We really like this place and will certainly come back."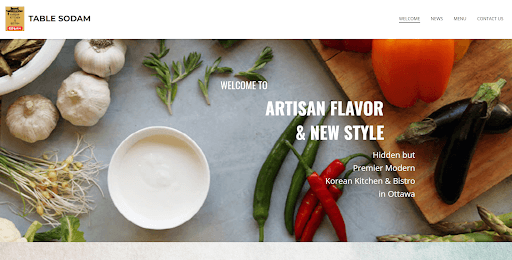 If you're looking for a delicious meal that will be made with fresh ingredients, then the Korean kitchen at Table SODAM is your go to place. The menu offers many different options and their signature Spicy Rice Cake is unforgettable!
Their fried chicken is so juicy and tender, it's the perfect snack. You can order boneless pieces with spicy sauce that will have your mouth watering for more! The pasta is crispy and seasoned. They also sell Kimchi, the traditional side dish of salted and fermented vegetables.
"The Spicy Dak Gang Jung chicken tasted out of this world. The meals were served super fast (almost too fast). Service was top notch. Small place, I strongly recommend calling to reserve a spot in advance."
4) GoGiYa Korean Fried Chicken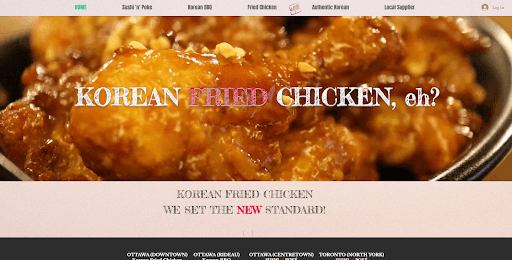 There you can try the best Korean fried chicken you've ever had! The sweet and spicy sauce perfectly coate on top of the crispy batter. It's juicy, tender meat with just enough heat that'll make your mouth water.
Beside that they make sushi n poke with fresh fish and other healthy ingredients as well as Hawaiian style Poké bowls that bring you to the tropical paradise as soon as you take your first bite! Their finest Korean BBQ meat is out of this world! You would not be disappointed.
"Honestly best fried chicken I had in Ottawa. It's pretty good for the price and they have a wide variety of fusion sauces. You must try their chicken wings. Also the best part comes with the side of radish if you order wings. Best combo."
5) Korean House Restaurant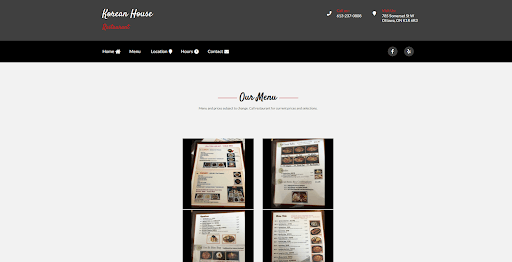 A visit to their restaurant is an experience in itself. The food tastes so good that you'll want to come back for more. They've got a wide selection from all over Korea including spicy bbq spareribs made with top quality meat – perfect for your taste buds.
At this restaurant you can try fried tofu with teriyaki sauce and Haemul Pajeon korean style pancakes with assorted vegetables and seafood. They also offer BENTO BOX which is an assortment of appetizers like salmon, spicy bulgogi beef or beef short ribs and rice included inside the box.
"Favorite place for Korean food! I've been coming here for a few years now and whether it's takeout or dining in, the quality of food is the same and it's delicious. Their seafood pancakes are massive and worth the price you pay (it's more expensive than places like Alirang but trust me when I say they are loaded with seafood and there's enough to feed 3-4 ppl as an appetizer). Bibimbap, bulgogi and the kimchi gamjatang are our usual dishes."
6) Food Mood: Korean & Japanese Kitchen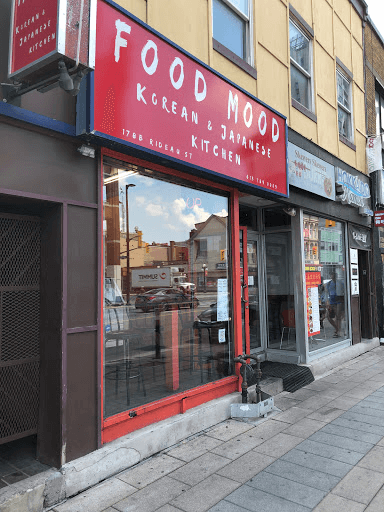 Welcome to the most authentic Korean food in Ottawa! You'll find all your favorite dishes here: bibimbap bowls, fried rice covered by sesame seeds so you can snack on them while watching TV after dinner or work long hours at an office desk – they have everything that keeps stomachs happy (and full).
All of their dishes are always freshly made and every dish is such a flavour bomb! The service is incredibly friendly and kind! You have to try their Kimbap, K-Bites and Rideau Crisps which are their signature dishes.
 +16137890009
178B Rideau St, Ottawa, ON K1N 5X6, Canada
"Super delicious food for a decent price. Got the combo of Uden Beef Yaki with the Spicy Rice ball (not at all spicy, kinda just a little extra flavour), and the Rideau Crisps. It was so good and tasty. Take out was ordered and made pretty quickly, and my meal was just so tasty. Would definitely recommend it."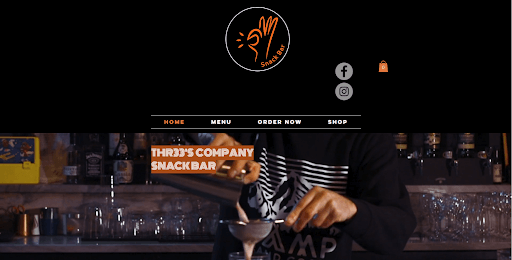 Thr33's Company Snack Bar is a restaurant where you can find the best bar food and local brew in Ottawa. The menu features globally inspired dishes, brought to life with locally sourced ingredients that have been perfected over many years of experience by the chefs Tam, Ian & Tyler who are "Thr33″ guys themselves.
Smoked duck and crispy tofu will fulfill your desire for traditional Korean dishes and will taste amazing. Thai basil tuna tartare is unbelievably tasteful and texture will not leave you disappointed.
"This is one of the best dining experiences I have ever had in Ottawa. The food was exceptional (we had pork belly, smoked duck, halloumi and frog legs). The drinks were insane - the gin and tonics had creative spins that entirely reinvented the concept of the drink, and the reindeer rum tasted like Christmas come to life. Absolutely fantastic, service was great, and I hope this place has many successful years to come."
8) Alirang Korean Restaurant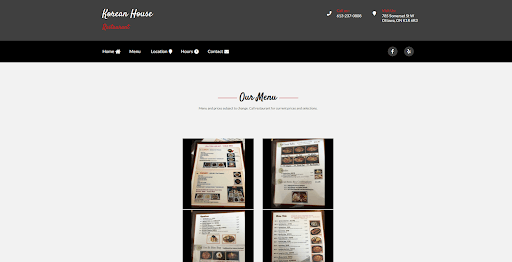 This is the most authentic Korean restaurant you can find in Ottawa. Owned by Korean people, they will bring the atmosphere as if you're in Korea. Their kimchi have a deep and bright taste as well as the seafood is always fresh for your table.
The restaurant is really clean and nicely decorated. The staff is really friendly and will provide fast service and will help you choose the dish from a huge menu. For dessert the rice cake is highly recommended.
"Consistently fantastic food and great atmosphere. Seriously the best Korean food I've had in Ottawa."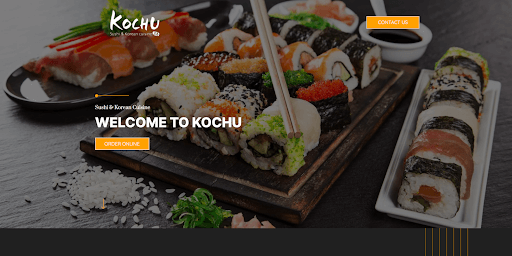 Kochu is the best sushi and Korean cuisine eatery in Ottawa, based on two sisters' vision of promoting fresh food. The restaurant originally opened its doors in 2008 for customers who wanted healthy Asian options close by. Kochun Promotes both sweet and savoury flavors with their takeout items such as doenjang jjigae or kimchi fried rice that are sure to make your taste buds happy!
They have great vegetarian options like rolls. Their famous Korean Bento Box consists of 2 pcs of gyoza, steamed rice, kimchi and your choice of side dish. Served with miso soup which has the perfect mix of flavors.
"We have had a variety of meals from Kochu over the past few months, and everything we have tried has been absolutely delicious. Meals are fresh and healthy, very tasty, and well packed for delivery."
Ottawa is home to a thriving Korean community, and as a result, there are many delicious Korean restaurants to choose from. The 9 best Korean restaurants in Ottawa listed above represent some of the finest examples of this cuisine in the city.
Whether you're looking for an affordable meal or something more upscale, you'll find what you're looking for on this list. So next time you're craving authentic Korean food, be sure to check out one of these establishments!