Ottawa is a city that is rich in culture and history. It's also home to some of the best kitchen cabinet companies in Canada! If you're looking for quality cabinets that will last for years, then look no further than these six top-rated kitchen cabinet companies in Ottawa.
Each of these businesses offers unique designs and styles, as well as high-quality materials and construction. They also offer competitive rates, so you can be sure to find the perfect cabinets for your budget!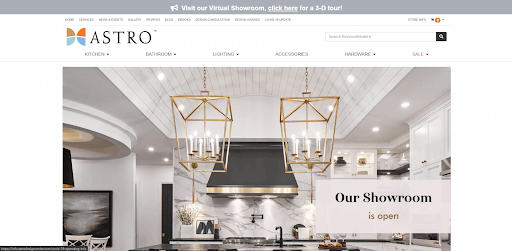 At Astro Design, they know that the renovations can be overwhelming, stressful and expensive – especially if it's a big project like redesigning your kitchen. That's why they're offering their professional, organized and meticulous services to help you out with the work. 
They'll work with you every step of the way from designing everything from scratch to choosing materials and colors. Plus, they're able to create and implement a design which will continue to impress you everyday once it's finished! And best of all? 
They stay within your budget as well.
"We completed a kitchen in Reno working with Nathan Kyle at Astro Design. We wanted beauty, warmth but also functionality. Nathan delivered. He made suggestions that we hadn't thought of and put together a palette and a design that we loved. Nathan pays attention to detail and is knowledgeable and professional. The Astro team works well together, from Emilio, who oversaw the custom work to John who installed the cabinets."
2) Ottawa's Best Cabinet Refinishing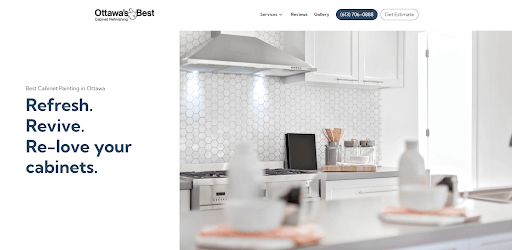 Why not give your kitchen a futuristic makeover with Ottawa's Best Cabinet Refinishing? They offer a variety of cool themes to choose from, ranging from sleek and sophisticated designs to bright and colourful! 
Plus, you can save thousands of dollars by opting for refinishing instead of replacement. Their high-grade professional equipment will work on restoring the life and beauty back into your cabinets – plus, their specialty industrial paint ensures that they'll bring only a true factory finish applied by people who take their craft seriously.
"Ottawa's Best Cabinet Refinishing painted my kitchen cupboards and installed new hardware. My kitchen was fairly new when we purchased the house but I hated the colour of the cabinets. Now It looks like I have a new kitchen. The work was done on-time and everything was cleaned up. Love the work they did and have already recommended them to my real estate agent."
3) Cutwell Kitchens and Custom Mill Work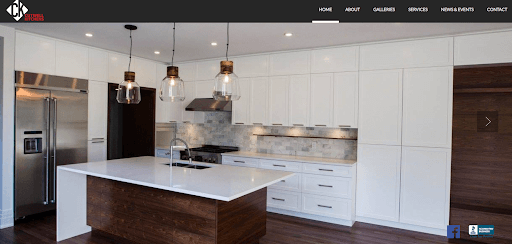 At CutWell Kitchens, they specialize in custom kitchens and have been doing so for over 65 years! 
The third generation has taken over the business and their pride, experience and attention to detail are still here – which is why you know your dream will turn into reality with ease. 
Plus, their team will help you understand your options and assist you in obtaining financing for YOUR unique lifestyle and goals. With an amazing attention to detail, they work with all types of wood as well as hardware so that you can choose whatever suits YOU best!
cutwell.ca
+16137483140
13-2584 Edinburgh Pl, Ottawa, ON K1B 5M1, Canada
"Bassem and his team are amazing! They have done 3 kitchens for my family and each one has been great. There is not another company I would go to for custom cabinetry. They are excellent at paying attention to details and craftsmanship. Also very reasonably priced, especially when considering the quality of work they provide. I HIGHLY RECOMMEND going with Cutwell Kitchens, you won't be disappointed!!!"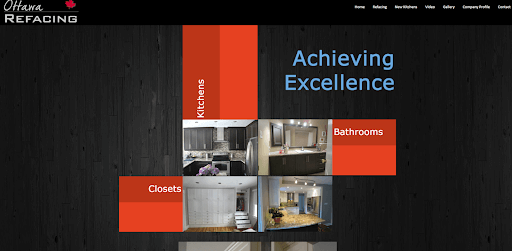 Ottawa Refacing understands that many people want to keep their kitchen budget in check, which is why they offer custom-built kitchens for less than what you would spend at IKEA. 
Their design philosophy is tailored specifically towards their clientele, ensuring that everyone gets the perfect kitchen for them. 
They offer free in-home estimates with a 3D design so you can see what your dream kitchen looks like – meaning no surprises when it comes time to pay! 
The service that this company provides is extremely professional, friendly and tailored to your needs and desires – with great attention paid to even the smallest of details. You won't be disappointed by Ottawa Refacing!
"Ottawa Refacing installed new Cabinets and replaced my island. They were professional, courteous, and completed the scope of work in the time frames previously allocated when I signed the contract. The work area was kept clean while he worked which was impressive. My kitchen looks amazing, I would use them again and I would recommend Ottawa Refacing to anyone."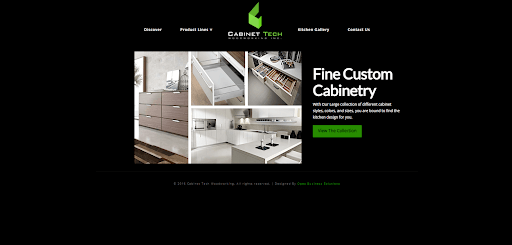 Cabinet Tech Woodworking is a new, established federally registered business that specializes in manufacturing custom cabinets for both commercial and residential sectors. 
They provide design services with an emphasis on quality at competitive prices to meet 
current market demands while maintaining customer satisfaction throughout each process from start to finish – meaning you always get the best product possible! 
Plus, they have a huge selection of wood stains and colours to choose from as well as cabinet styles, so no matter what type of kitchen cabinets you want they have it all! 
From slab doors to metallic tops, these guys know their stuff when it comes to making your dream kitchen become reality.
"Exceptional, committed and professional! If I could, I would give them more than 5 stars. They have done an exceptional job with extreme professionalism. Even though we were short on time, they have gone beyond their commitments to ensure that the kitchen is ready within our time frame. They exceeded our expectations, and I have nothing but good stuff to say about Hazem and the crew. I highly recommend them."
6) Ottawa Kitchen Solutions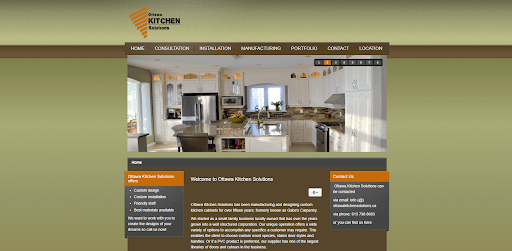 Ottawa Kitchen Solutions has been providing high-quality kitchen cabinet manufacturing and design services since 1998. The company started out locally, but they've grown into one of the most reputable business in their industry with over 15 years experience under their belt! 
They offer custom cabinets made from different wood species such as oak or maple; stain them any colour you want – they even provide matching hardware for an all around professional look. 
Plus, if you're ever not happy with something that's been done then don't worry because their team is always available for consultations to ensure your total satisfaction!
"I loved my experience with Ottawa Kitchen Solutions for my kitchen. They are a family business that truthfully understood what I wanted and had creative suggestions to best fit the space we were working with. I would have never thought to make some of these changes but cannot believe the transformation! I would 100% recommend them and know that they will take pride in every job they work on. Thank you Don, Gabe, and Mat for bringing my dream kitchen to life!"
FAQs About Kitchen Cabinets
When it comes to choosing new kitchen cabinets, it's important to shop around and compare prices. The six stores listed above are some of the best in Ottawa, so you can be sure to find a great deal on high-quality cabinets. 
Before making a purchase, be sure to ask about installation fees and delivery charges – these can add up quickly, so it's important to know what you're getting into before signing any contracts. 
With careful planning and diligence, you'll be able to find the perfect kitchen cabinets for your home at a price that fits your budget.