If you're looking for a delicious and unique Japanese restaurant in Ottawa, look no further than these top picks! From sushi to ramen, from tempura to tonkatsu (pork cutlet), there is something on the menu at each of these restaurants that will tantalize your taste buds. 
These establishments specialize in both traditional and modern Japanese cuisine. Whether you're craving sushi rolls or tempura shrimp, these restaurants have something to offer everyone. We chose these Ottawa Japanese restaurants based on their ratings from online review sites like Yelp and TripAdvisor as well as their customer service excellence.  If you're planning a trip to Ottawa and are craving some good Japanese food then don't miss out on these top restauratns!
You can explore more types of cuisines in Ottawa by visiting the best French restaurants in Ottawa, the best Korean restaurants and the best Italian restaurants in the city!
What are some popular dishes at a Japanese restaurant in Ottawa, Ontario?
Some popular dishes at a Japanese restaurant in Ottawa, Ontario may include:
Sushi: This is a traditional Japanese dish made with vinegared rice and a variety of ingredients, such as raw fish, vegetables, and egg.

Tempura: This is a dish made by deep-frying vegetables or seafood in a light, airy batter.

Teriyaki: This is a dish made by grilling or broiling meat or vegetables and basting them with a sweet, savory sauce made with soy sauce, mirin, and sugar.

Ramen: This is a Japanese noodle dish made with wheat noodles in a broth made with soy sauce or miso and served with various toppings, such as sliced pork, vegetables, and a soft-boiled egg.

Yakitori: This is a dish made by grilling small pieces of chicken on a skewer and basting them with a sweet, savory sauce made with soy sauce, mirin, and sugar.

Udon: This is a type of thick wheat noodle that is often served in a broth with various toppings, such as tempura, vegetables, and meat.

Donburi: This is a dish consisting of a bowl of rice topped with meat, seafood, or vegetables and served with a savory sauce.

Gyoza: These are small, pan-fried dumplings filled with meat or vegetables and are a popular appetizer or side dish.
The 9 Best Japanese Restaurants in Ottawa
1) C'est Japon À Suisha Restaurant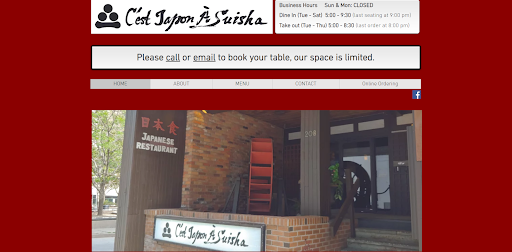 From the moment you walk through that door, it feels like home. It's a true Japanese restaurant run by Japanese people. The atmosphere is excellent as well as the service. 
They offer tons of authentic appetizers like Saba no Shioyaki which is Mackerel simply grilled with salt or Beef Tataki—a raw steak seared just on the outside, thinly sliced and served with ponzu dipping sauce. Their sushi are expertly prepared and so tender that it almost melt in your mouth. Not to mention, the presentation of the food is wonderful. And they're Miso soup will be the best that you have ever tried!
"This is the best sushi I have ever had. I would definitely recommend it to everyone. Food is absolutely beyond my expectations. Fish for sashimi and nigiri are so fresh and delicious. The staff are so friendly and professional. I would definitely come back."
2) Gyubee Japanese Grill (Ottawa)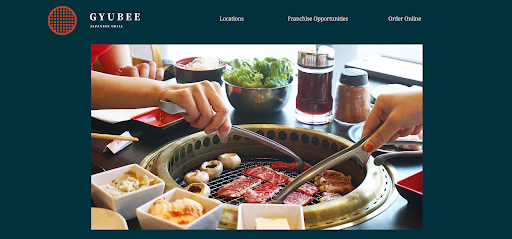 Gyubee is a Japanese all-you-can-eat barbecue restaurant that strives for quality and fresh ingredients. They provide you with all the meat, seafood or vegetable dishes your heart desires. 
All beef selections are great like a Kalbi prime beef. You can try their prime steak and will be amazed with the quality of meat. But the best thing is that you can roast it yourself on your own grill! The shrimp and other seafood choices are perfectly marinated and will taste absolutely amazing.
"This is an "All you can eat" restaurant and the food is worth the price you pay for the fee. I simply loved the customer service they provide, waiters checked on us often to see if we wanted to order something else (and this is not usual for this type of restaurant). All the food we had was excellent but what made it all worth it was the quality of the meat. Amazing! I will be coming back!"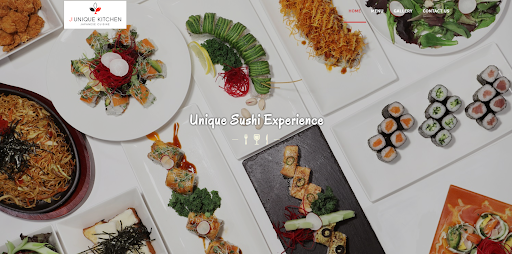 At J:unique kitchen you can try sushi that you've never had before, all prepared by expert chefs and served in a warm environment. This spot is perfect for dates or as an unique lunch/dinner experience—it's also kid friendly so everyone can enjoy it with their loved ones !
The fish that they use is very fresh, as well as the vegetables and  the rice is seasoned perfectly with vinegar. They have plenty of unique "special rolls" like GODZILLA BITE which consists of deep fried rice sheets with seaweed, salmon, tuna and chopped scallops.
"This place is exceptional, easily some of the best sushi that I've had in Ottawa. They clearly take a lot of pride in their food as you'll notice how well the fish is cut, and the thickness is on point - like mini steaks, as they should be. If you're tired of being disappointed by mediocre-at-best sushi, I'd highly recommend it."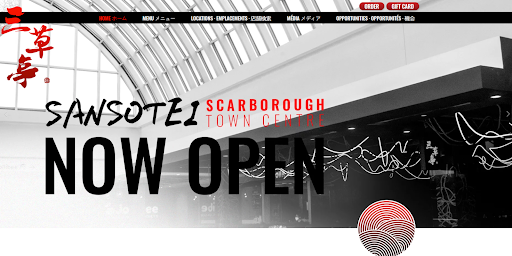 Sansotei is a Canadian brand specializing in authentic Tonkotsu Ramen that takes its inspiration from the Kyushu and Hokkaido regions of Japan. They source both locally-sourced ingredients as well as direct importation from Japanese suppliers for their highest quality products, making sure to deliver an experience like no other!
Gyoza and wakame salad are great there, but the ramen is absolutely phenomenal. The tonkotsu, a rich pork broth with black garlic oil, is a must-try as well as miso ramen. The staff are very friendly and the service is really quick.
Email: info@sansotei.com
Phones:  +16136951718
Address:  153 Bank St, Ottawa, ON K1P 5N7, Canada
"Just amazing. I had the Black Miso Ramen and it was so earthy and deep with flavours. The egg was beautiful and as much as I don't care for chashu pork, it was cooked to perfection. Service was friendly and I appreciate that they leave you to it but are around if you need anything. DEFINITELY have the pear sake. Yes it may seem expensive but oh was it worth it and I can not find it to buy at the LCBO."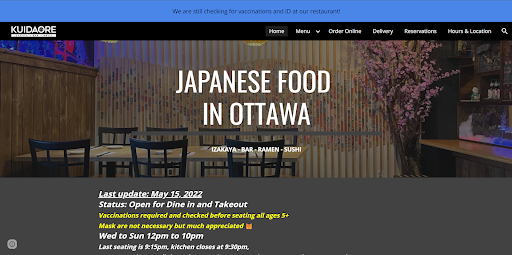 You will enjoy their contemporary take on traditional Japanese cuisine. They serve a selection of tasty food, ramen and sushi along with imported sake as well beer for those who want to drink while they eat their favorite dishes! 
The skewers are everyone's favorite because each skewer is seasoned differently and all taste great.The spicy tonkotsu ramen broth is not super salty and each element in the dish is well seasoned which complement it and give the traditional flavor. Kuidaore Fries are amazing too and have a perfect crisp.
Email: info@kuidaore.ca
Phones:  +16134227537
Address: 420 Preston St, Ottawa, ON K1S 4N2, Canada
"Amazing experience - such a pretty interior design and our server was so kind. Very impressed with the service we received here!! The takoyaki was probably the best I've had in Ottawa so far and DELICIOUS ramen!!! 12/10 recommend this place! I will be a regular."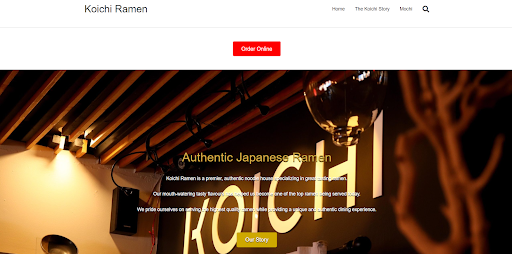 When you want a delicious, rich and flavoursome meal that will fill your stomach without breaking the bank; come down to Koichi Ramen. They offer top- notch noodles in an authentic Japanese setting with great service for any budget!
You can create your unique ramen by picking a broth, protein source and spiciness. They also have lots of all time favorite options like Hakata Tonkotsu on a pork broth or traditional miso soup as well as it's vegetarian option. Not to mention that they make their miso paste in house. 
Phones:  +16136808822
Address: 832 Somerset St W, Ottawa, ON K1R 6R5, Canada
"Cozy location, wish they had more sitting though, but understand it's not possible due to covid. We had a black garlic ramen and gyoza, the broth was smooth and very tasty, and everything blended just right. Gyoza and the sauce were one of the best we've ever tried."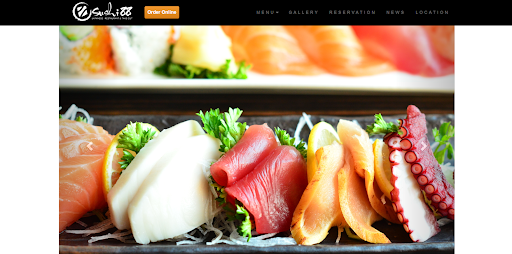 Sushi 88 is a cozy little spot in the heart of Chinatown that has been serving up some of Ottawa's best sushi since 2003. It is comfortably decorated with an inviting atmosphere, comfy seats and lots of personality to go around! 
Come experience their signature rolls like Kamikadze and nigiris all while delighting your taste buds on dishes such as edamame Beans! The Maki rolls there are huge and all dishes are made only with high quality ingredients. 
"This is a cute little Japanese style restaurant which serves mainly sushi style dishes. They have Chicken Teriyaki which is excellent. This is my second time here and it is as good as the first time."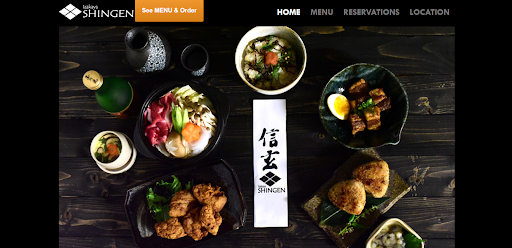 Izakaya Shingen is a slice of Japan in Ottawa. With traditional and modern menu options, you can enjoy authentic dishes without ever having left Canada!
The food at this restaurant is so fresh and delicious, from the eel to mackerel. Every dish has an ample amount of flavor that hits your mouth with delicate care! Braised pork is soft textured and combines nicely with marinated eggs. The small appetizers like the takoyaki and onigiri are also very flavourful and enjoyable.
"Great atmosphere, service, and food. The eel and Takoyaki were amazing! Cost was reasonable as well. Perfect place to catch up with friends or meet someone new."
9) Hanabi Japanese Cuisine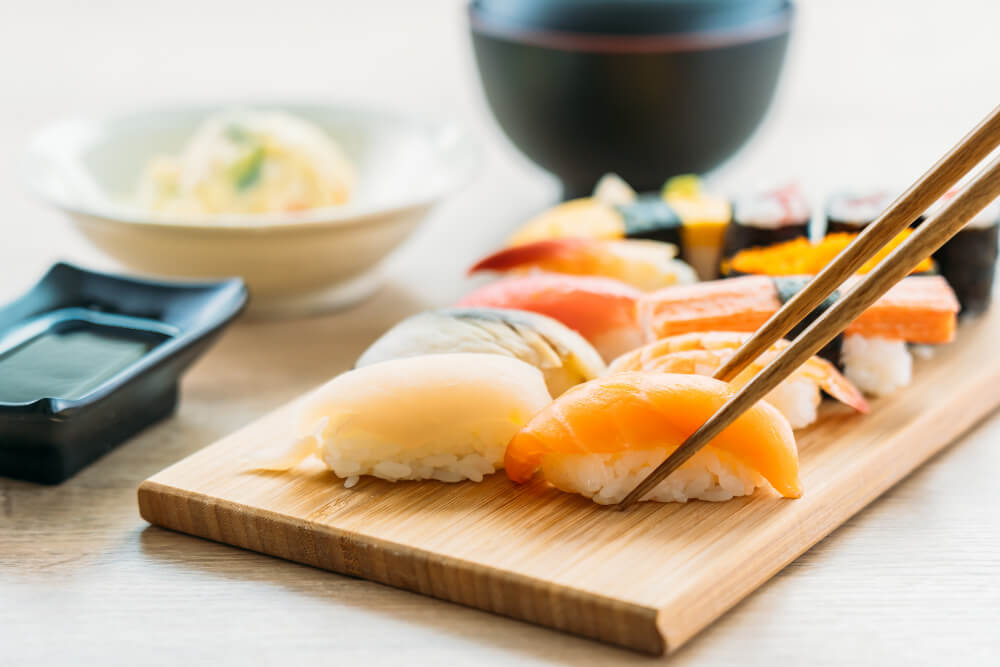 Come to their restaurant for all your Japanese cuisine needs. They offer the freshest, highest quality sushi & sashimi as well as maki rolls and many cooked items like ramen noodles or udon vegetables!
You won't be disappointed in any dish on their menu which has been carefully made by using only high-quality ingredients. All the sauces are handmade by their chef as well! Not to mention their beautiful presentation which makes their rolls the work of art.
"Extremely good food! We tried the soft shell crab, sea scallops, sashimi sake, butter fish, mackerel, and pork gyoza... all just delicious!"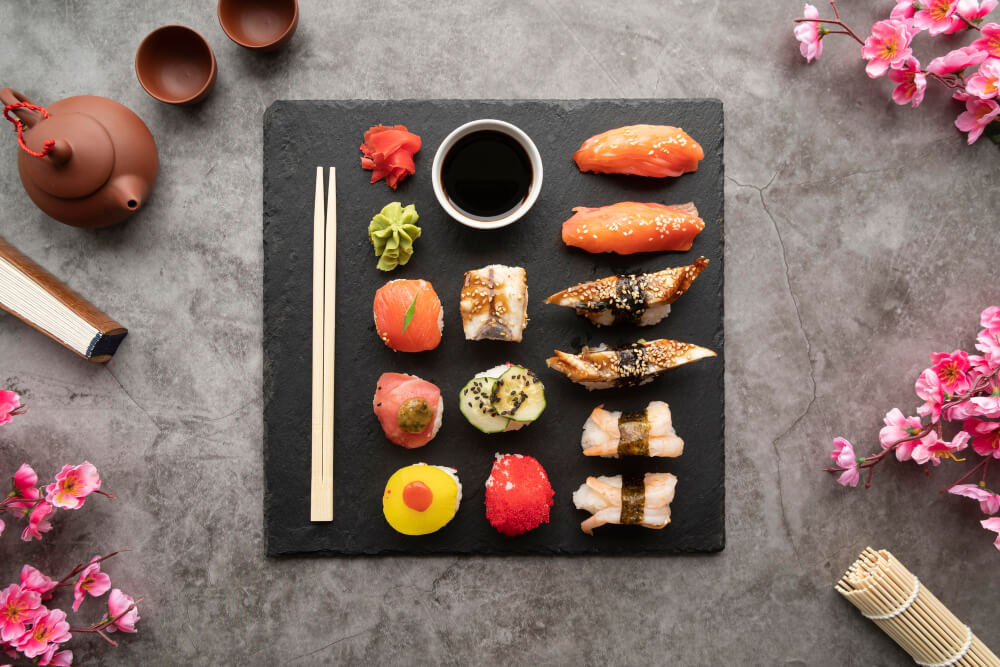 When you think of great sushi, Shinka Sushi is at the top. Not only are they consistent in quality but their creativity knows no bounds! The selection varies daily so you can always find something new to try.
Their special rolls like Volcano which is a tempura sweet potato topped with a mixture of mango, spring mix, crabstick, tobiko and spicy japanese fish of the day will fulfill your desires of true and authentic Japanese cuisine. 
Phone: +16135658998
Address:  150 Laurier Ave W, Ottawa, ON K1P 5J4, Canada
"Shinka is my go-to sushi place in Ottawa when I want great sushi! I've been going there even before they changed their name. The chefs here know what they're doing and provide quality cuts of fish. The menu has such great variety, and the new generation sashimi is my favourite!"
In Ottawa, there are countless options for Japanese food and all the restaurants on this list are the very best! When you visit these restaurants you can be assured you are getting premium, high quality food with amazing service. Come to any of these Japanese restaurants in Ottawa for delicious food and an amazing time!