Ottawa is a city with a diverse population, and with that comes an array of different restaurants. Italian restaurants are one type of cuisine that is particularly popular in Ottawa. There are many Italian restaurants to choose from, but the six best ones are listed here. 
They are all unique in their own way, and each has its own specialties. Whether you are looking for an intimate setting or a large family gathering, there is an Italian restaurant in Ottawa that will fit the bill.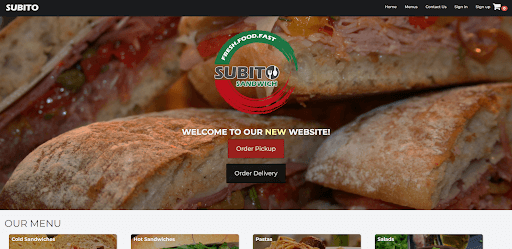 Everyone loves Subito! Every time you go there, the service is outstanding and their food tastes great. The sandwiches are so fresh-made for you and prepared only using premium quality ingredients. 
On their menu you can find cold and hot Italian sandwiches like classic chicken parmigiana or roasted beef one. And if you crave something sweet their exceptional selection of cannoli will definitely satisfy your needs. Like the pistachio cannoli which is always fresh and crispy with fantastic cream inside.
Website: subitosandwich.com 
Phone:  +16136995008
Address: 389 Gladstone Ave, Ottawa, ON K2P 0Y9, Canada
"These guys make absolutely amazing Italian sandwiches and some other great dishes. samosas are awesome, too definite awesome comfort food I will definitely be back you should go daily if you live close."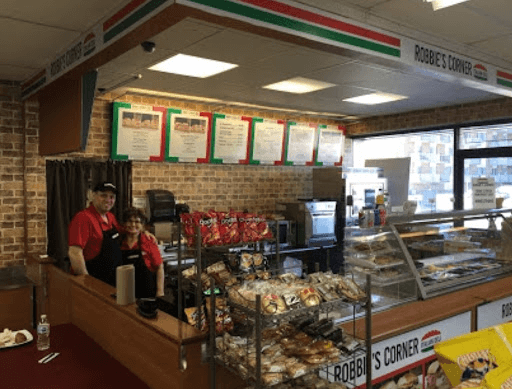 Roberto's Corner is a one-stop shop for all of your Italian cuisine needs. From delicious sandwiches and pastries, to extensive pasta options—you'll be able enjoy flavorful dishes that are great in size as well! One of the  greatest parts about visiting is how attentive their servers are and they will help you with the best recommendations. 
Roberto's Italian Trio is a delicious sandwich that you can't miss out on! The roasted red peppers and spiced eggplant really added some flavor to this meaty dish. And for dessert you can try sweet and creamy tiramisu or cannoli.
Email: selena1@sympatico.ca
Phone:  +16137990195
Address: 1034 Pleasant Park Rd, Ottawa, ON K1G 2A1, Canada
"Robert's Corner is my all time favorite sandwich spot in Ottawa. The bread is baked fresh and they are very generous with their toppings. The customer service is excellent and they will customize sandwiches for you however you want. I go here usually at least once a week!"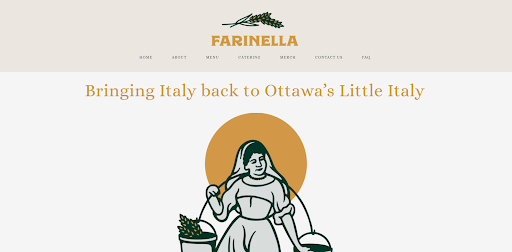 Farinellas is one of the best places if you want Italian food. The service is always excellent and they really enjoy trying new things on their menu! If you're looking for something simple, try the Sotto Casa dish which includes pasta in tomato sauce with fresh mozzarella cheese. 
Their gelato is great with light sweetness and balances well against their other ingredients like bitter cocoa or honey syrup used during preparation. Both of the founders are Italian and do their best to show the Ottawa's community the true taste of their motherland.
"Great place to have pizza. We ordered Sotto Casa and Gigi and both were delicious!!! We later came back for gelato - it was amazingly good!! Scoops are big and have so many flavors that change every day. I definitely recommend this place, I'll be back soon!"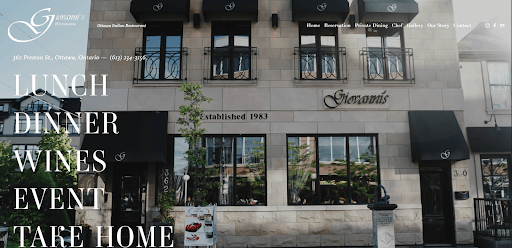 Giovanni's has been serving up Italian cuisine since it first opened its doors in 1983, and they are still going strong three decades later. With tradition at their heart all their food is made from scratch.  They serve dishes like pasta or pizza loaded with toppings such as mushrooms, sauce based on tomatoes, garlic, clams, oregano, spinach and different meats. 
They offer amazing dining experience with main courses like Mare e Terra which is a lobster tail and filet mignon combination pasta. Their prices are great and this is definitely a great spot for birthdays or any other types of celebrations.
"Giovanni's never lets you leave the restaurant dissatisfied. Service is beyond amazing and quality plays a huge role. If you desire a dish that is off the menu then the chef will be sure to satisfy your taste buds."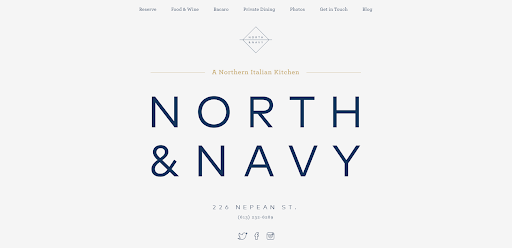 Their menu is an experience in itself. With dishes that are inspired by tradition and dictate quality, they play off the similarities between Eastern Ontario's climate with Northern Italy to create their own take on classic dishes. All of them are made using seasonal meat or seafood plus locally grown vegetables!
The food served at this restaurant is extremely beautiful and tasty. They offer tons of pastas with whitefish, salsa, beef, mushrooms and lots of other ingredients. And they also can provide you with a gluten-free pasta upon request. And when it comes time to the dessert their parsnip cake with walnut buttercream is the most soft and tasty cake that you can imagine.
"One of the best dining experiences in Ottawa's hugely competitive culinary landscape. Food, beverages, service and decor are all completely on point. This is a great place to grab an after work drink with friends or plan a big night out for a special event. Ottawa is lucky to have North & Navy!"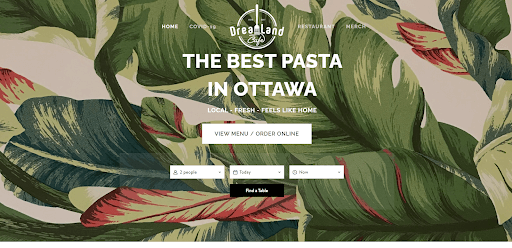 When the Ottawa sisters opened their first restaurant, they were focused on classic Italian dishes. Now with two locations full service dining is available alongside craft cocktails, vintage wine, patio seating, and more.
Their signature dishes include their Spaghetti & Meatballs, Carbonara, and Pesto Mac n' Cheese. They also serve amazing gnocchi bites with a roasted leek and pomegranate sauce and braised lamb. Their portions are decent and the prices are really affordable.
"The food was lovely, very delicious!! We ordered the Dippers for starters and 2 pasta dishes, So Fresh & So Clean and Shrimply Summer. The pasta had an abundance of flavors that complemented each other!! For the price we paid, the portion size of pasta was too small, more pasta would have been nice. Overall, cute restaurant to try, service was fast and friendly!"
Marzitelli is Ottawa's Supper Club, offering an unforgettable nightlife experience with great Italian food selections. This club combines performances by the city's best musicians with world class dining in an elegant setting. Located on historic Elgin Street in Centretown Ottawa, this club has quickly become known as the city's living room – a place where music professionals and audiences can gather and enjoy themselves. The pre-show dinner offered nightly from 5pm sets a new culinary standard for Ottawa entertainment venues. 
For the main course you can try Stuffed Roasted Portobello with mushroom stuffed with goat cheese, onion and roasted pepper, topped with lemon-dressed arugula and balsamic drizzle, served with truffled mashed potato and sauteed seasonal vegetables. This is a mindblowing combination of flavors. Whether you're looking to listen to live music or enjoy some of Canada's finest Italian cuisine, Marzitelli is sure to please!
Website: marzitelli.ca
Phone:  +16138791377
Address: 360 Elgin St, Ottawa, ON K2P 1M8, Canada
"One of the best dining experiences we've had in a long time. We specifically picked this place as the pasta was advertised as made in house and had a jazz bar theme. We were not disappointed! My ravioli was excellent and my husband said his steak was seasoned and cooked perfectly. The owner came out to chat with us after dinner, which was a great personal touch."
FAQs about Italian Restaurant
If you are looking for a delicious Italian meal in Ottawa, you will not be disappointed by any of the restaurants on our list. All of these establishments offer authentic Italian cuisine and provide an enjoyable dining experience. 
Whether you are looking for a romantic evening out or a night with family and friends, these six restaurants will not disappoint. Have you tried any of them?